We use affiliate links. If you buy something through the links on this page, we may earn a commission at no cost to you. Learn more.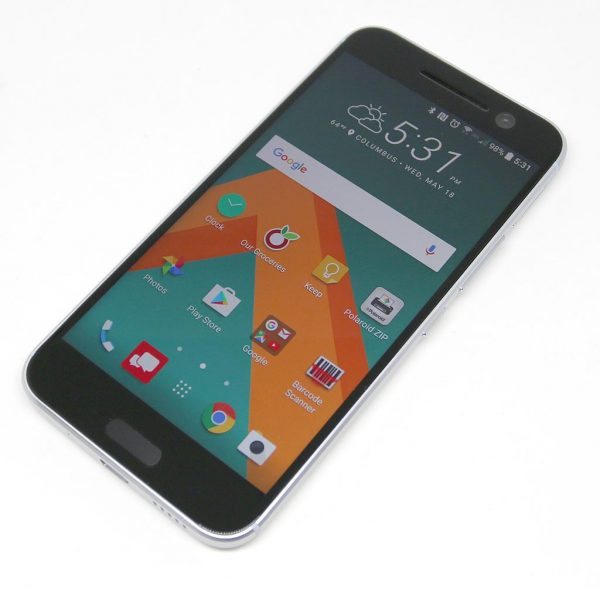 It's been two years since I reviewed a smartphone from HTC. That's forever in smartphone years. It's been so long that they were completely off my radar until they released their latest phone – the HTC 10. Verizon Wireless sent me a loaner unit to try out for a few weeks. Is the HTC 10 impressive enough to bring HTC back to the forefront of the Android smartphone scene? It's time to find out.
Hardware Specifications
Processor: Qualcomm Snapdragon 820, Quad Core, 64bit, up to 2.2GHz
Operating System: Android Marshmallow
>Memory ROM: 32GB / RAM: 4GB, Supports up to 2TB microSD Card (sold separately)
Network: CDMA: 800, 1900 MHz, GSM: 850, 900, 1800, 1900 MHz , UMTS: 850, 900, 1900, 2100 MHz, LTE: Band 2, 3, 4, 5, 7, 13, 20, 28
Display: 5.2 inch, Quad HD (2560×1440 pixels, 564 pixels per inch) Super LCD5 with curved Gorilla Glass
Camera (rear): 12 MP with Optical Image Stabilisation (OIS), ƒ/1.8 aperture
Camera (front): 5 MP with Optical Image Stabilisation (OIS)
Headset: 3.5mm Audio Jack
Bluetooth: 4.2
Wi-Fi: 802.11 a/b/g/n/ac (2.4 & 5 GHz)
Battery: 3,000mAH, Non-removable
Dimensions: 5.70″(H) x 2.83″(W) x 0.35″(D) inches
Weight: 5.68 oz
What's in the box?
HTC 10 smartphone
AC adapter
USB Type-C cable
SIM tray / microSD holder tray tool
Physical design and features
The HTC 10 is a flagship phone with the look and feel that goes along with that title. The brushed aluminum unibody casing with chamfered sides and curved back is a little chunky, but it has a very solid feel that is comfortable in your hand. The front of the phone has a 5.2 inch display with black bezels that have curved glass edges for a smooth look. There's a front speaker and a status LED at the top of the display, and a capacitive touch home button / fingerprint scanner at the bottom.
On the back of the phone you'll find the 12MP camera lens that sticks out slightly from the back of the casing and next to it is the LED flash.
The HTC 10 had zero issues passing my self-trademarked Gadgeteer squeeze test. The phone didn't complain by creaking, squeaking or rattling.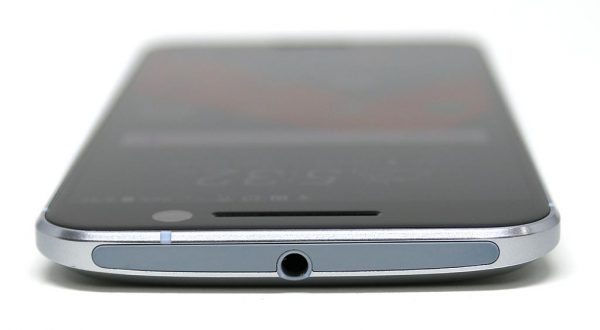 The top edge of the phone has a 3.5mm headphone jack placed squarely in the center.

The right side has a SIM card slot, volume rocker button, and the power button. The buttons have excellent tactile feedback and stick out far enough to make them easy to find with your finger. The power button even has ridges that make it that much easier to find without looking.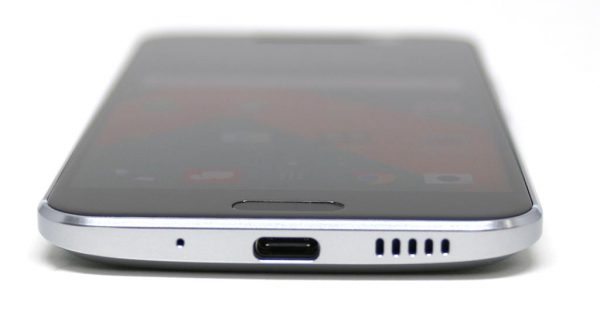 On the bottom edge of the phone you'll find a microphone, USB-C port for charging and a downward firing speaker.

On the left side you'll find a micro SD card slot for memory expansion.
Display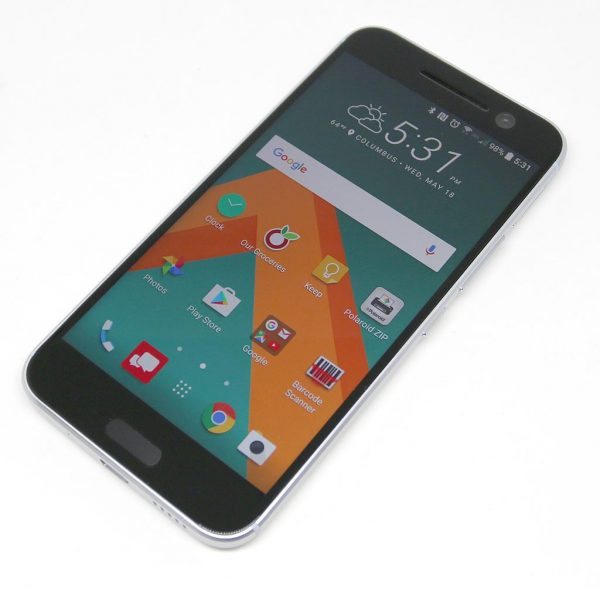 The HTC 10's Super LCD 5.2 inch display is very nice. It has crisp text and vibrant colors without being overly saturated. The Quad HD resolution (2560×1440) is impressive and makes watching videos a real pleasure. However, compared to my Nexus 6P, the HTC 10's 5.2 inch display feels a little small, but I know that not everyone wants to carry a phablet in their pocket.
Audio quality
The HTC 10 features BoomSound dual speakers that are supposed to offer studio-quality sound with 24-bit, high-resolution audio. I don't typically listen to music through the built-in speakers, but prefer to use headphones – especially while I'm at work. That said, I did test the speakers by playing a few of my favorite songs and found that the audio quality sounded ok but didn't blow me away. The fact that there is one speaker located on the top that fires straight at you and the other one is on the bottom edge of the phone and fires downward is an unfortunate layout that affects sound quality. Depending on how you hold the phone, your hand can and probably will block the bottom speaker making audio sound muffled. HTC's previous phones featured two front facing speakers like the Nexus 6P. So it's too bad that they went with a different design for this latest phone.
The built-in speakers might be mediocre, but plugging in my current favorite headphones (DUNU TITAN 1), music sounded awesome. With the BoomSound feature turned on, music sounds full and rich. I noticed an obvious improvement when listening to the same songs through the same app (Amazon Prime Music) and same headphones on my Nexus 6P vs. the HTC 10. The HTC 10 easily wins the battle when it comes to audio quality as long as you're using headphones or earphones.
Camera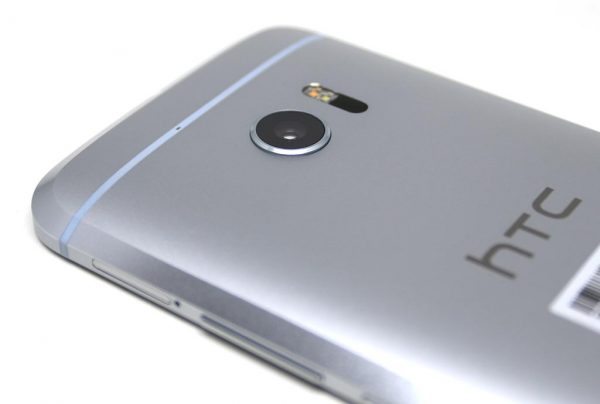 The HTC 10 has optical image stabilization (OIS) for both the rear and front camera, which I believe is a first for front cameras. It also has a Sony sensor, laser-assisted autofocus and a two-tone LED flash.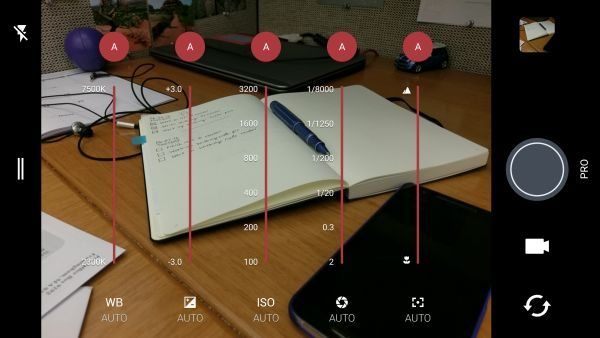 The camera app can shoot RAW images and has good manual features for shutterbugs who don't use auto mode. Check out some example pics:
The HTC 10 has the same image sensor as my Nexus 6P, but I like the images from the HTC 10 a little better. I can't put my finger on why I like them better, but I just do. I've read that some people have noticed exposure issues with the HTC 10, but during my time with this phone, I didn't notice any problems.
Although the HTC 10's camera isn't at quite the same level as the Samsung Galaxy S7 Edge, I have no real complaints about it. The test images that I shot were vibrant and the subjects were sharp with lots of detail. HTC's past cameras were not impressive, but this one gets a thumbs up.
Fingerprint scanner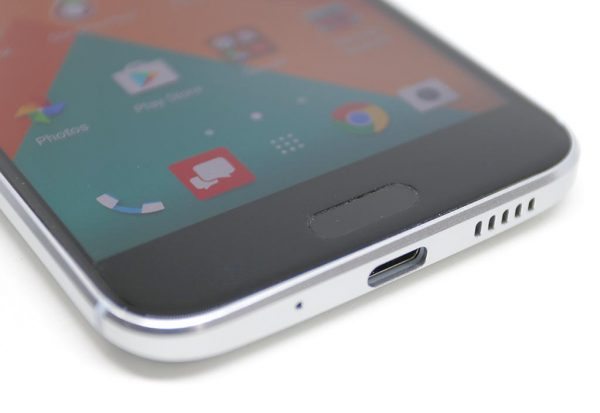 I have a like/hate relationship with fingerprint scanners. They work great for me for a short time after I first set them up, but then they begin having issues a few days later. I think my fingertips get dry or something and cause failed scans. That said, the scanner on the HTC 10 is fast and easy to use. You just touch the scanner with your fingerprint and it will scan and automatically unlock the device.
Although the scanner looks like a physical home button like the home button you might find on a Samsung phone, it's not a physical button. it's a touch button that does not move when you press it. It's like a miniature touch pad.
Software and user interface
The HTC 10 is running Android 6.0 (Marshmallow) and the HTC Sense user interface which  is a pretty minimal user interface as far as skins go. The 4×4 icon layout is a little too roomy for my liking but that's not a huge problem.
HTC doesn't include their own version of the core Android apps or install a lot of extra junk apps on their phones which is also nice. It feels about as close to vanilla Android as you can get without it being an actual Nexus device.
You can customize the HTC 10 easier than some other smartphones by using their themes feature. You can choose from free or premium themes which change the wallpapers and the icons. Some of the themes even allow for non-grid icon and widget layouts, and what HTC calls stickers for icons.
Using the HTC 10 for phone calls
I didn't have any complaints from people I talked to while testing the HTC 10. Conversations on both sides of calls were clear and with good volume levels. While testing the HTC with a phone call to my dad, he asked me if I was on a landline because he was surprised how clear the call was. I also did not have any issues with dropped calls while testing this phone. Signal strength seemed to be no better or worse than other phones I 've used on the Verizon network in my area.
Overall performance and battery life using the HTC 10 for day to day tasks
Performance wise, the HTC 10 launches and runs apps smoothly with no stutters or lags. I didn't have any problems or complaints in that regard.
The HTC 10 has a 3000 mAh capacity battery which fast charges through a USB-C cable. I didn't have problems with the phone running out of juice before the end of the day with normal use. I was actually impressed with the battery life I got from this phone.
Final thoughts
It's easy for me to say that this is the best smartphone that HTC has ever made. Is it the best smartphone on the market right now though? No, but it's definitely at the top of the list. It misses the top spot because the HTC 10 is expensive and doesn't have some features that other flagship models do. It doesn't have the replaceable battery and modular design of the LG G5, the long battery life, wireless charging and active display of the Samsung Galaxy S7 Edge, or the stock Android with fast OS  updates and low price of the Nexus 6P. What the HTC 10 does have is great audio quality (thru headphones), very good camera, micro SD card slot, decent battery life and great look and feel. HTC might not be #1, but if the HTC 10 is a peek at their comeback plans, I'm excited to see what how things play out for them going forward.
Source: The sample for this review was provided by Verizon Wireless. Please visit their site for more info.
Product Information
Price:
$648.00
Manufacturer:
HTC
Retailer:
Verizon Wireless
Pros:

Quality look and feel
Great camera
Home button
microSD card

Cons: