We use affiliate links. If you buy something through the links on this page, we may earn a commission at no cost to you. Learn more.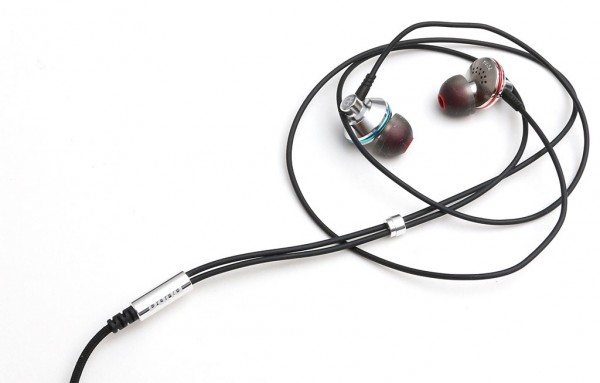 For me, buying earphones is as tough as buying a new pair of sneakers. When it comes to sneakers, I'm picky about the way they look, the way they fit and how comfortable they are to wear. I'm just as picky about selecting a pair of earphones. Comfort and sound are equally important to me when it comes to choosing a new pair because good sounding earphones are wonderful until they make your ears sore after only a few minutes. When DUNU asked if I would like to test drive their TITAN 1 in-ear earphones, I honestly didn't want to. I don't like in-ear earphones because they are isolating and tend to be uncomfortable. For some reason, I didn't say no to their offer and boy am I glad I didn't. Not to spoil this review's ending, but I love these earphones. Let me tell you more…

Specifications
Driver: 13mm Titanium Diaphragm Dynamic Driver
Impedance:16Ω
Sensitivity: 90+- 2dB
Reproduction Frequency: 20Hz-30kHz
Cable Length: 1.2m
Plug: 3.5mm Stere Mini
Weight: 18g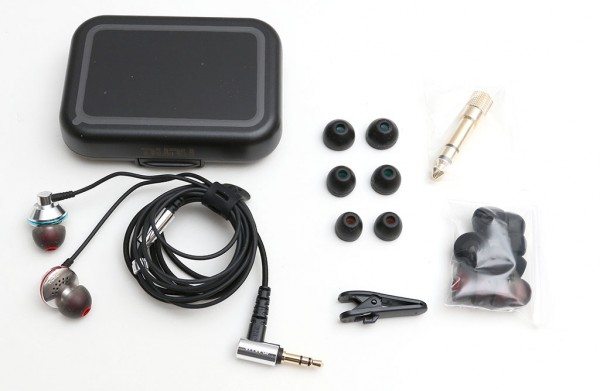 Package contents
DUNU Titan 1 Ear buds
Carrying case
9 pairs of eartips (S/M/L)
3.5mm to 6.3mm gold adapter
Cable clip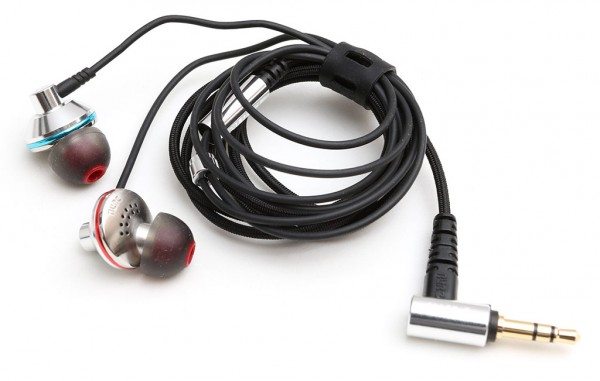 I want to start out this review by making it clear that I do NOT consider myself to be an audiophile. That said, I believe that my ears are able to hear the difference between a good and poor sounding pair of earphones. Of course, music is in the ear of the beholder. Like styles of music, what I enjoy in an earphone will not always be what someone else enjoys. So with that out of the way, let's get to the DUNU TITAN 1 earphones.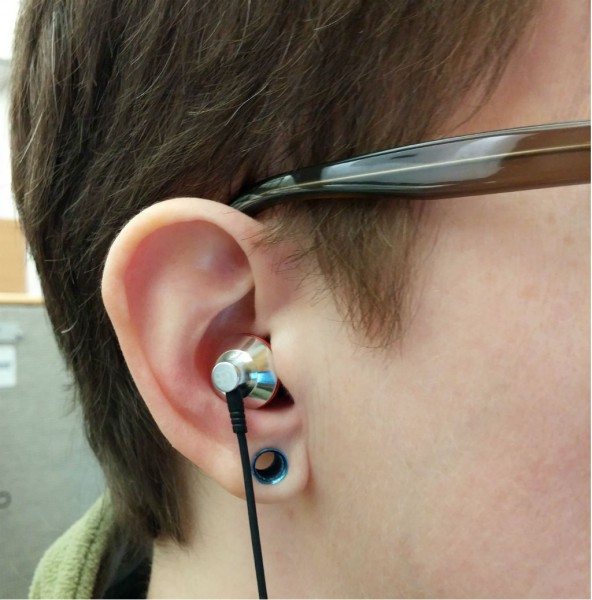 First of all, they are what are considered half in-ear monitors. The ear tips fit in your ear canal, which I normally do not like. But these earphones have been designed to be more like earbuds than traditional in-ear earphones. Although the tips do fit in your ears, the metal body of the earphone fits between the tragus and antitragus in the outer part of your ear like an earbud. For me this is infinitely more comfortable than full in-ear monitors. But, it also means that these earphones don't provide full noise isolation. Again, this is something I prefer, but you might not. I found that I could keep these earphones in for hours without any ear fatigue. They never felt like they were going to fall out of my ears. I also like that I can still hear some noise and conversation that is going on around me.
I did notice one issue, which is common with in-ear style earphones – you can hear a lot of cord rubbing noise when you move your head. When the dangling cord from each earphone rubs your clothes, the sound is very noticeable. So if you move around a lot while listening to music, you will probably want to use the cord clip which is included with the earphones.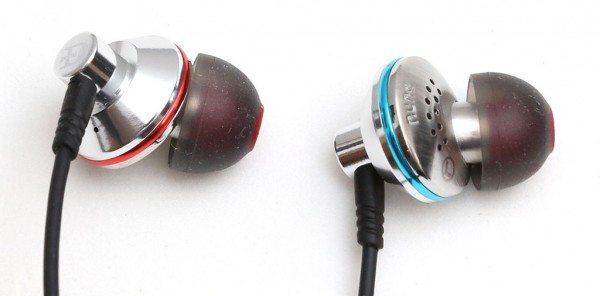 I like the look of the TITAN 1 earphones. The metal body gives them a quality feel. The color-coded accent ring looks cool and provides a visual queue to let you quickly figure out which earphone goes in your ear. Red for the right side is easier to remember than having to look for the tiny L and R etched on each earphone.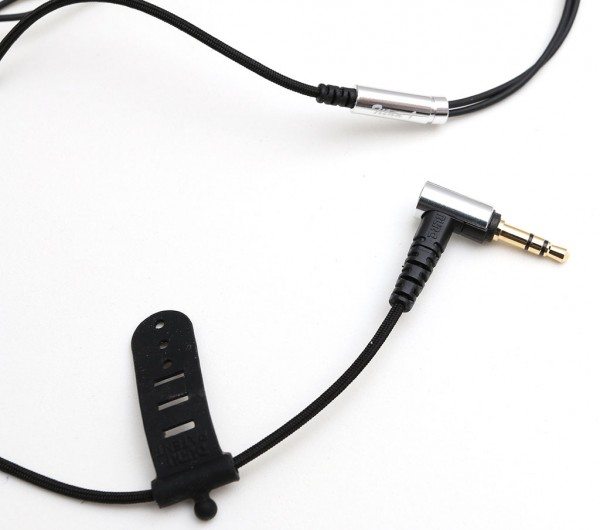 There's a gold plated right angle 3.5mm plug at the end of a fine braided cloth sheathed cord. You'll also notice the attached rubber cable wrapper which comes in handy if you don't want to use the included plastic storage case.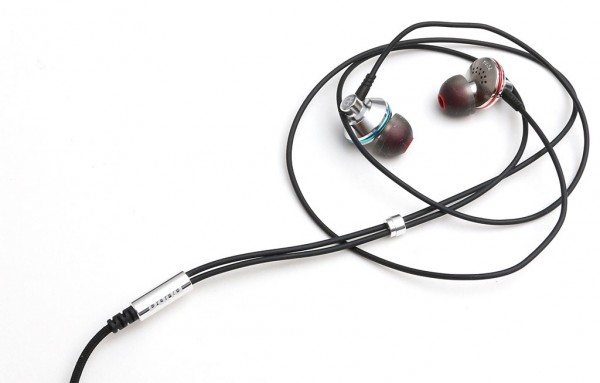 These earphones have a typical Y cable design that has the single braided covered cord and then thinner non-braided cords that go to each earphone. Note that the TITANs do not have a built in microphone. They are for audio only.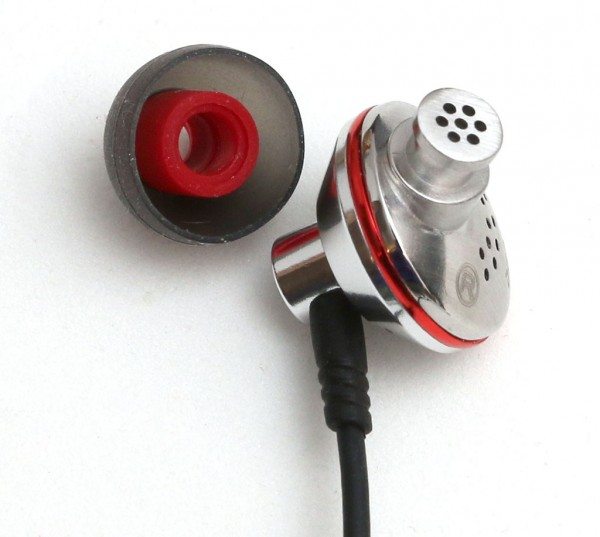 The replaceable ear tips pull off to reveal a short angled nozzle. Behind the vented cover (see the air holes?) is a 13mm single dynamic driver with a titanium coated diaphragm. If that fact doesn't impress you, don't worry, because it doesn't really mean much to me either. All I care about when it comes to earphones is comfort and sound. I've covered and I already approved the comfort part of the equation.
Now let's talk sound. I've been using a Bose MIE2i headset for a couple years and I've enjoyed them well enough, but after trying the TITANs, the Bose buds sound horrible in comparison. The TITANs are so much louder than the Bose that I had to turn the volume much lower. I always thought that the Bose headset provided clear audio, but now they sound muddy in comparison to the TITANs which are crystal clear and provide a lot of detail which makes music sound like it's being played live. With the TITANs I'm noticing things about some of my favorite songs that I've never heard before. Overall, music sounds nicely balanced, with a nice bass level that isn't over powering. If you like your music to be super thumpy you might not be completely happy with the TITANs, but I found them to be pretty much perfect for the types of music I like to listen to along with listening to video.
Some of the songs that I listened to during my review testing:
The Blower's Daughter – Damien Rice
Older Chests – Damien Rice
Crystallize – Lindsey Sterling
From Eden – Hozier
Lee DeWyze – Blackbird Song
The DUNU TITAN 1 half in-ear earphones are my new favorites. They are comfortable and sound fantastic. Even better is the fact that they aren't outrageously expensive. You can find them for $115 through Amazon.
Updates 04/02/15
After a couple of months, I'm still using these earphones. I carry them with me in my bag and use them mainly during the day at work. They are holding up well, but the cord rubbing noises when I move and shift position are becoming more annoying as time goes on. For that reason, I am now searching for some wireless earphones.
Updates 02/09/17
I'm still using these earbuds mainly at my day job where the Dell laptop I use has Bluetooth connectivity issues. If I could solve that issue, I'd go wireless, but unfortunately nothing I have tried works. Since I'm a fan of this brand of earbuds and have even considered buying another pair.
Source: The sample for this review was provided by DUNU. Please visit their site for more info or Amazon to order.
Product Information
Price:
$115
Manufacturer:
DUNU
Retailer:
Amazon
Pros:

Crystal clear detail
Balanced bass
Can set volume at lower levels

Cons:

Not fully isolating (may not be a con for some people)
Some sound leakage (people may be able to hear your music if they are sitting near you)
Notice cable noise from cables rubbing my shirt