We use affiliate links. If you buy something through the links on this page, we may earn a commission at no cost to you. Learn more.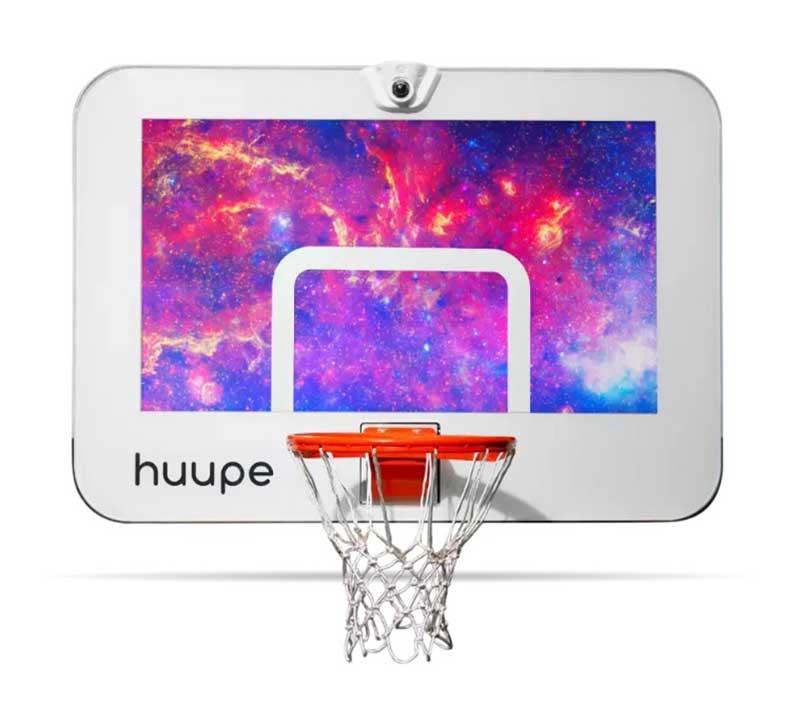 NEWS – Do you enjoy playing basketball but you're terrible at it? Do you know how there are virtual classes that you can take on fitness devices like Peloton bikes, rowing machines, etc.? Now you can take classes from a basketball hoop with the Huupe smart basketball hoop. The full-sized regulation 60″ backboard has a built-in camera and an FHD smart display that you can use to watch instructor-led training sessions or even stream anything to the backboard to watch a favorite show while you're shooting hoops.
Huupe has shot tracking tech built in as well as advanced analytics so that you can see how you're progressing. The Pro version of the Huupe can be used indoors or outdoors with the adjustable pole or indoors only with wall-mounted hardware.
Sounds pretty cool right? Well… there's the price that might change your mind. The Pro version which can be used indoors or outdoors is a whopping $9995. OUCH! But hey, you can get the Classic version for only $4995. Hey, I told you in the title that it's crazy expensive… and you have to pay an additional $30 a month for the membership that lets you do the classes. Oh yeah, they also require professional installation. Still interested? Ok, billionaire, head over to huupe.com where you can reserve one for $100 when they have their next batch.