We use affiliate links. If you buy something through the links on this page, we may earn a commission at no cost to you. Learn more.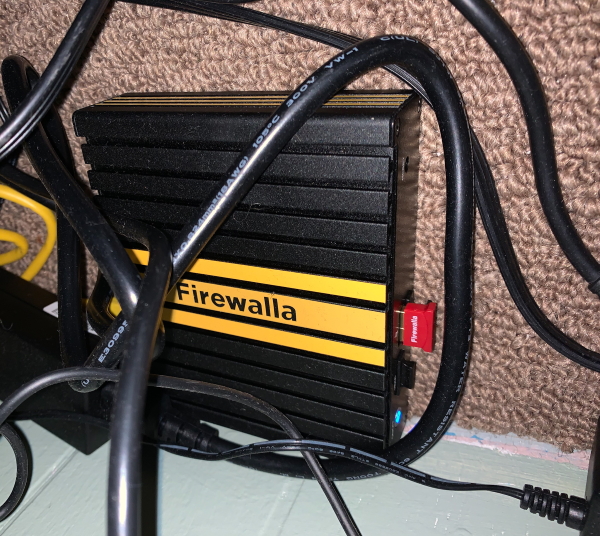 REVIEW – It is no secret that internet-connected devices expose us all to very destructive dangers that lurk online. This is an even more sensitive and alarming issue for those of us that have children, and there is or definitely should be a need for a  greater sense of awareness and desire to monitor and control what content they are exposed to. Online dangers are also a threat to businesses. Some time ago, I reviewed a device called Firewalla Red that provides protection, control, and monitoring of online traffic to all devices connected to your network. It has served me well as an effective firewall and has allowed me to prevent/stop numerous threats that my network has been subjected to. It is now with great anticipation that I get to test and review the Firewalla Gold, which is their newest and most powerful firewall device.
What is it?
The Firewalla Gold is a Multi-Gigabit Cyber Security Firewall & Router Protecting Your Family and Business. Firewalla Gold is also a  software-based router, managed by the same intuitive Firewalla app.  It has the capability to identify and shape your network based on rules you define.
What's in the box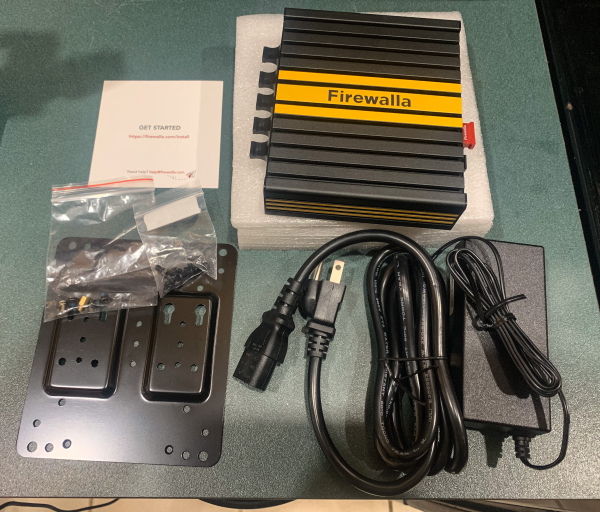 1 x Firewalla Gold
1 x AC Adapter
1 x Wall Mount
1 x Get Started Guide
Design and features
Features
Network Manager is a Firewalla Gold only feature. It is used to configure WAN in Router Mode and also create network segments in both Router and Simple/DHCP Modes.
Multi-WAN configuration only becomes available when more than one WAN network is enabled.
You can configure how multiple connections handle internet traffic. There are two modes: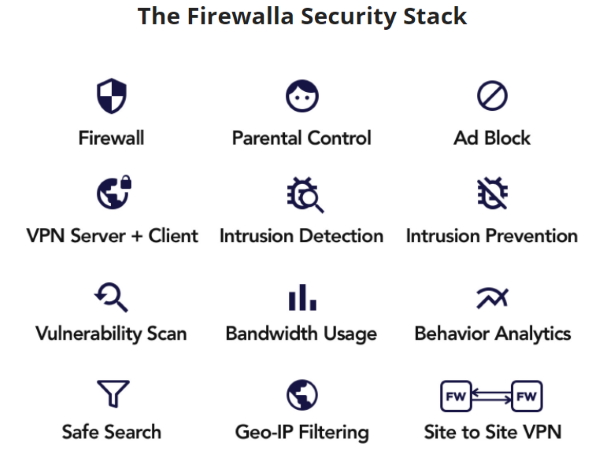 Specifications
Intel x86 64bit CPU Quad-Core
4GB Memory
32GB SSD
4x Fully Routable Ethernet Ports
Simple/DHCP/Router Mode
>3 Gigabit/s deep packet inspection

As shown below, the connections to the Firewalla Gold are on the 2 longest sides.





Performance
Just as with the previous Firewalla Red model that I tested, this device is very easy to set up and use. Since I already had the IOS app downloaded and installed, I just plugged in the device and scanned the QR code on the bottom of the device from within the app. The rest of the setup was automatic, and with a few selections like the mode option, everything was operational. Android is also supported. The operation and features of this device are better showcased via the following screenshots from the app: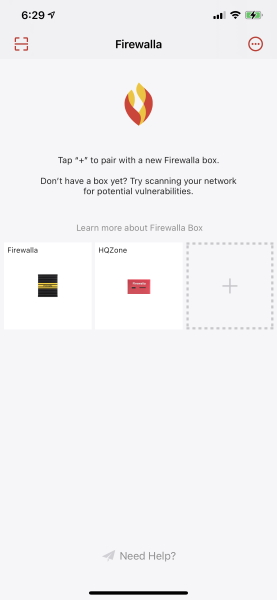 Firewalla does recommend using the device in Router mode. To do so, you connect it in line with your ISP modem/ router and the Firewalla takes over as the main router for your network. It should be easy to set up and it should work with any device.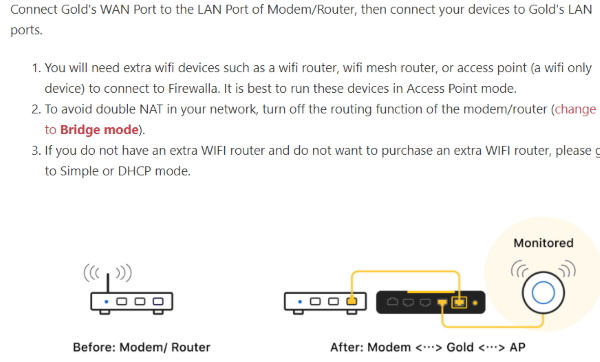 There are also the options to use the devices in Simple mode or DHCP mode which just adds Firewalla Gold to your existing network as a network device. All you do is connect it to a free port on your existing router and Firewalla uses ARP spoofing to redirect most device traffic through its processor. While in these 2 mode options the Firewalla is not your main router but your network does remain intact and active and you can still use Firewalla's security tools to monitor and protect all your devices. Here is an example of a couple of the features:
Parental Controls:
Restrict internet access
Stop any devices from playing online games
Block social networking
Monitor online activity
Receive online activity alerts
Block malicious and adult content
With the Firewalla device, you have full control of your network. You can block web pages, cut off access to devices, and remove ads. You can even block sites by specific category types, like Gaming, Social, Video, Porn, Gambling, and P2P.
Examples:
Block domains or domains with wildcards.
Block IP addresses and subnets
Block activities such as gaming, social, video, porn, gambling, and p2p
Block traffic based on location and region
Block any port
Get notified when devices are online or offline
Give exceptions to blocking rules
For many home users, the Firewalla Red or Blue device will probably work. For "power" home users who use technology like VPN for work or otherwise for business or who have lots of different network devices, the "Gold is Golden". IMHO, this is also the case for businesses that are likely more attractive targets for network intrusion of many kinds. It is impossible to list or discuss all of the numerous features of this device, but the Firewalla Gold does not disappoint. For my use, I have it connected in DHCP mode because I just moved into a new studio space in a new location with a new ISP and I have my own powerhouse router that I previously configured. I will decide at a later date if I will set up my Firewalla Gold as my primary router. Otherwise, I love what this device offers, and for me, the parental controls and monitoring along with the easy intrusion detection and subsequent ability to block intrusions make it all worthwhile. As you can see in one of my photos, I also chose to place the device on the floor for now, but I may wall mount it using the included mount once I decide on a more permanent location for it. If you would like to get a more in-depth understanding of all of the available features and capabilities, click here to view the user manual.
What I like
Compact size
Ease of installation
Ease of use
Performance
Extensive features and capabilities
No monthly charges
What I'd change
Personally, I love the Firewalla devices and I currently cannot think of anything that I would change
Final thoughts
The Firewalla Gold was very easy to install, and so far I continue to prefer the Firewalla products when compared to other similar devices that I have tried. It offers protection, monitoring, and controls that are well designed and that are easy for the novice and the advanced user. I have tested the speed of my devices with the Firewalla attached and there is absolutely no performance degradation. The network speeds that I receive from my ISP are 1GB up/1GB down for hard-wired devices. The following is a screenshot of speeds that I experience when attached wirelessly to my network with the Firewalla monitoring my network: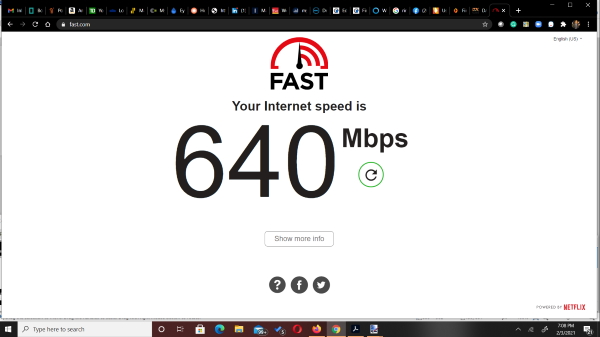 While I would still prefer that they include a hard copy manual as opposed to having to look for the desired info on their website, they still get a well done and another two thumbs up!!
Price: $418
Where to buy: Firewalla website
Source: The sample for this review was provided by Firewalla