We use affiliate links. If you buy something through the links on this page, we may earn a commission at no cost to you. Learn more.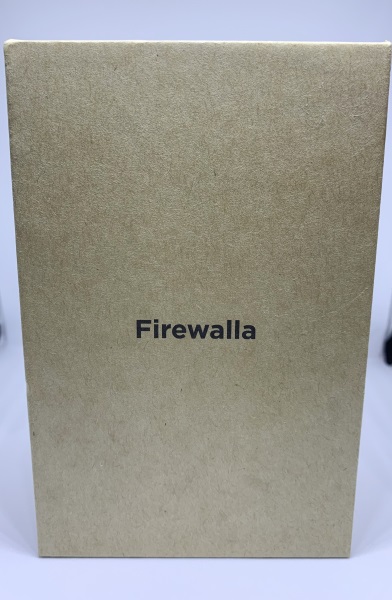 REVIEW – By now, almost everyone who uses an internet connected device knows something about the dangers that lurk online. For those of us that have children, there is or should be a greater sense of awareness and desire to monitor and control what content they are exposed to, at least when they are home in an environment that we can control. I have tried a couple of firewall devices in the past, but they required major configuration and they came preset to block traffic that actually was required for some online college portals and other needed websites. The process of reconfiguring them was very tedious and ultimately, I unplugged them. I just got an opportunity to test and review a similar device called Firewalla. Let's see if it is more of the same or a more user-friendly yet effective device and experience.
What is it?
The Firewalla Red is a Cyber Security Firewall device that is designed mostly for home use. Its features include network protection from Viruses & Malware, Parental Control, the blocking of unwanted Ads, and a free VPN Server. It connects directly to your router via its 100Mbs Ethernet port and there is no associated monthly fee. There is also a Firewalla Blue device that offers additional features and is designed with business users as its focus.
What's in the box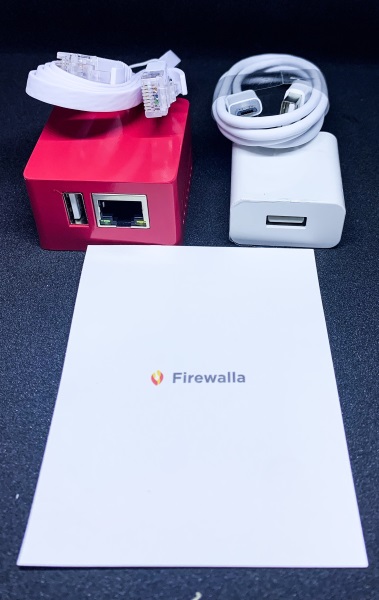 1 x Firewalla Red
1 x Ethernet Cable
1 x Micro USB Cable and AC Adapter
1 x Information Card
Design and features
Specifications
Dedicated hardware for cybersecurity at 100 Mbit
Quad-Core 32bit 1.0 GHz CPU, 512MB RAM, 16GB SD Storage
Features
Auto-blocking: automatically block malicious sites
Device Management: manage who can get on the network, and what they can do when on the network.
Multiple apps manage one Firewalla: allow you to manage firewalla from anywhere in the world
Bandwidth Usage: prevent internet over usage, know your bandwidth usage from minutes to days to a month
Internal and External vulnerability scans: allow you to manage "open doors" in your network
Dynamic DNS: allows you to safely expose certain internet services
Alarm Management: easily view, allow, block, and archive alarms
Content Filtering and activity detection: always know what each device is doing
COMPLETE CYBERSECURITY PROTECTION – "Firewalla's unique intrusion prevention system (IDS and IPS) protects all of your home wire and wireless internet of things devices from threats like viruses, malware, hacking, phishing, and unwanted data theft when you're using public WiFi."
One one side of the Firewalla, there is a USB port and an Ethernet port. The ethernet port connects to your router.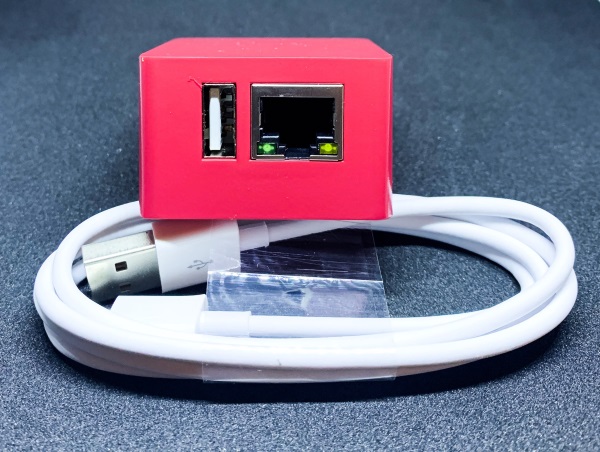 The micro USB port seen below is used for power via the micro USB cable and the provided wall adapter or you can also connect Firewalla Box to any power source that has 2A current. To the right of the power port, there is the installed SD storage.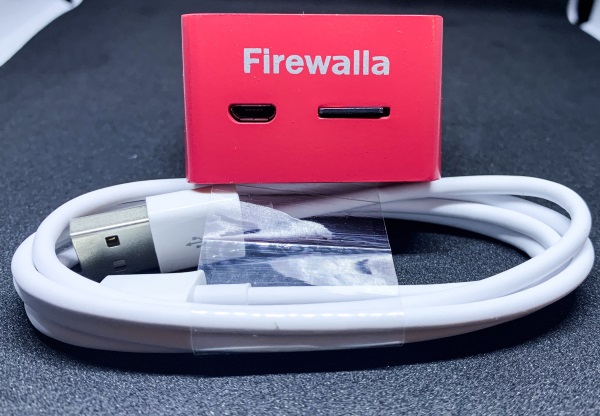 There are air vents on the other 2 sides of the device.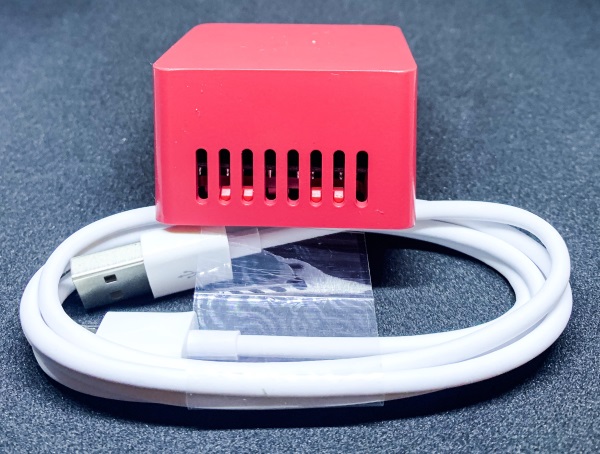 At the bottom of the device, there is a QR Code that you scan via the Firewalla app to initiate the setup process.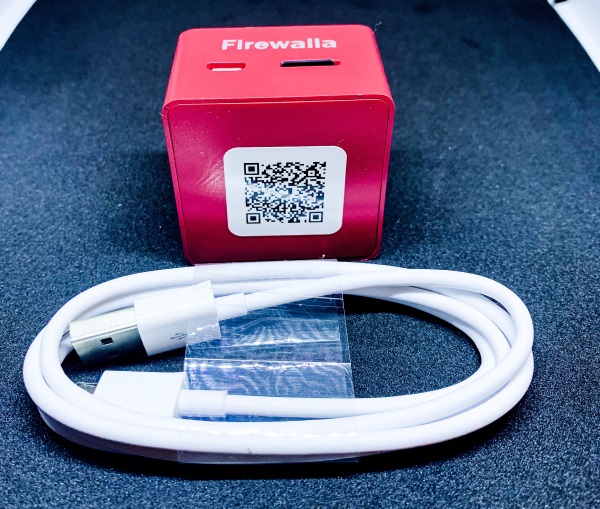 Performance
This device is very easy to set up and use. I simply downloaded and installed the app from the IOS app store. Android is also supported. I then plugged in the device and scanned the QR code on the bottom of the device from within the app. The rest of the setup was automatic, and with a few selections like the mode option, in my case, I chose the Enhanced Mode (Beta), everything was operational. The operation and features of this device are better showcased via the following screenshots from the app:
Important note: COMPATIBILITY: This is * Firewalla RED * (NOT THE FIREWALLA BLUE), The IPS functionality is limited to 100 Mbits. The manufacturer suggests that not all routers are compatible with Firewalla. Click here to view the router compatibility list. You may be required to log in to your router to do the basic configuration.
What I like
Compact size
Ease of installation
Ease of use
Performance
What I'd change
I would prefer an included hard copy basic user guide
Final thoughts
The Firewall was very easy to install, and so far I like it much better than other similar devices that I have tried. It is set up wide-open in its initial state, so you get to observe and make choices as you go as opposed to others that have preset values that can be a headache to configure if the setup is complicated. I have read reviews that suggest that this device slows down the network, but I have not experienced that, and it has been simple and easy to use. I would prefer that a hard copy manual is included as opposed to having to look for the desired info on their website, but so far it is doing a good job and in my opinion, it gets a thumbs up!!
Price: $119
Where to buy: Amazon
Sample: The sample for this review was provided by Firewalla