We use affiliate links. If you buy something through the links on this page, we may earn a commission at no cost to you. Learn more.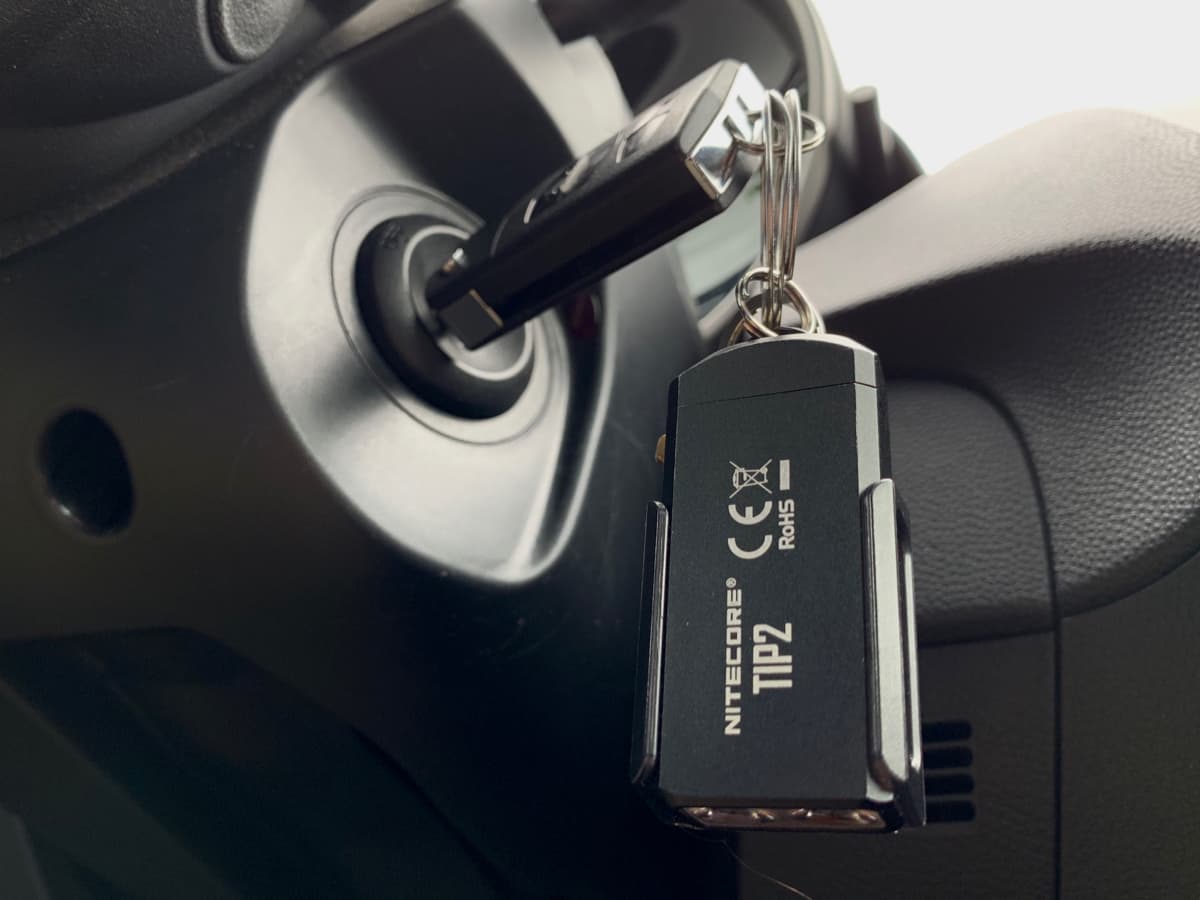 REVIEW – If I were browsing the Personal Ads for the perfect flashlight, I'd look for the following qualities: small, rechargeable, bright, rugged and loves long walks on the beach. Well, maybe not that last part. Is NITECORE's TIP2 Keychain Flashlight a perfect match? Read on!
What is it?
The TIP2 is a small, rechargeable LED flashlight with a surprisingly powerful maximum output of 720 lumens. Its rugged design and diminutive size, along with a magnetic tail and multipurpose clip, makes it highly versatile.
What's in the box?
NITECORE TIP2
Removable pocket clip
Keychain clasp
User manual
Warranty card
Hardware specs
Max output of 720 lumens with over 100 yards of throw
4 levels of brightness with direct access to turbo
1m impact resistance
L-2.46″xW-1.06″xH-0.53″
1.35oz
Separated magnetic tail cap for hands-free use & quick detachment
USB rechargeable, built-in Li-ion battery
Detachable multipurpose clip ideal for carrying in a pocket, backpack and more
Design and features
I don't know if it's just a geek thing, or a guy thing, or just a me thing, but the first thing I always have to do whenever I get a new flashlight is to turn it on, at its highest setting, directly into my face. Most of the time, I think, "Ooh, that's pretty bright." And then you pick up a little keychain light like the TIP2, turn it on Turbo brightness, get blinded for a good 60 seconds and think, "Okay, now that's bright."
NITECORE's TIP2, the sequel product to their TIP keychain LED flashlight, is compact, rugged, and all the brightness you'll likely need out of something this small.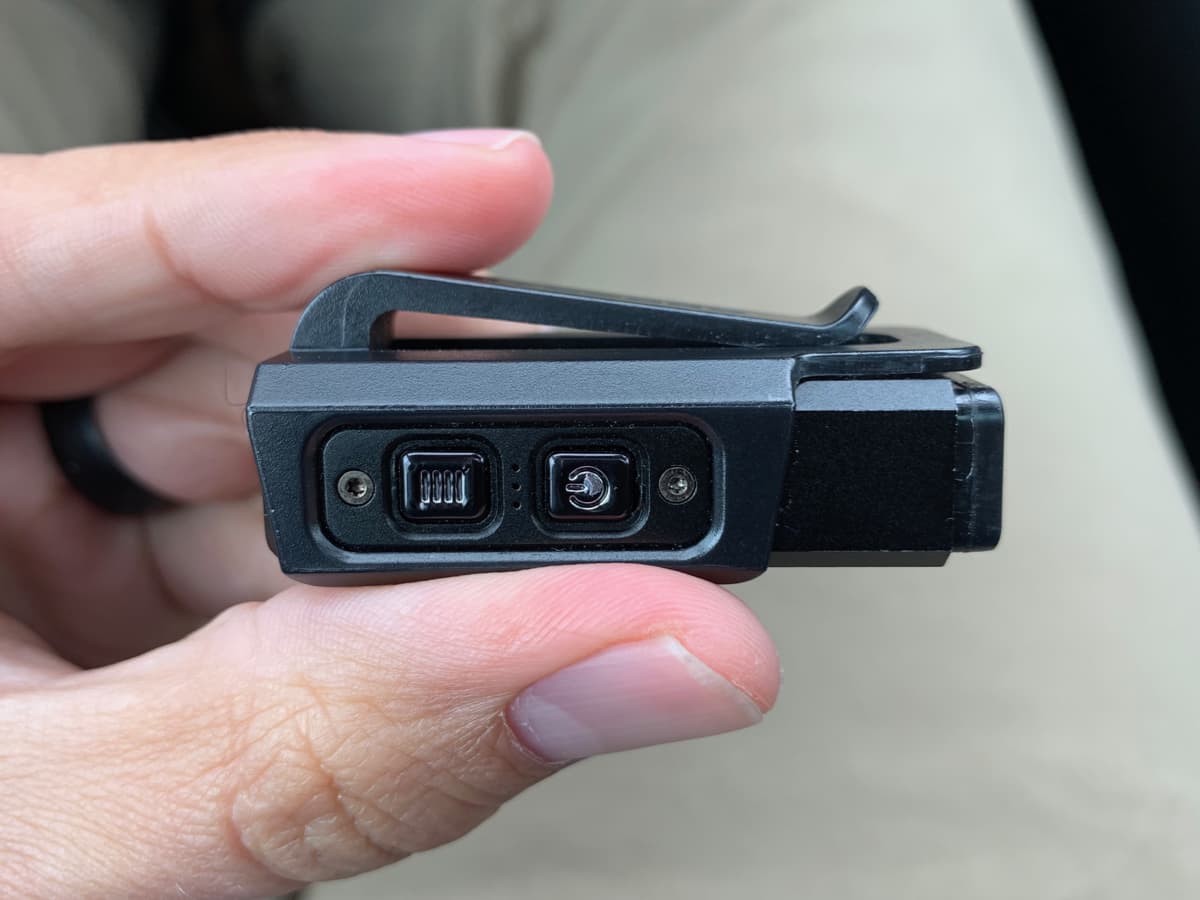 Sporting a max brightness of 720 lumens, twice as bright as their previous model, the TIP2 provides almost too much brightness for such a small flashlight. What I mean by that is that yes, you can generate that might light, but only for about 15 minutes until the battery straight up dies.
I've been carrying this small torch around for a few weeks, now, primarily keeping it attached to the magnetic key ring attachment on my keychain. It's no larger than the key fob for my Mazda. Having a flashlight within the same proximity as my car keys makes it indispensable.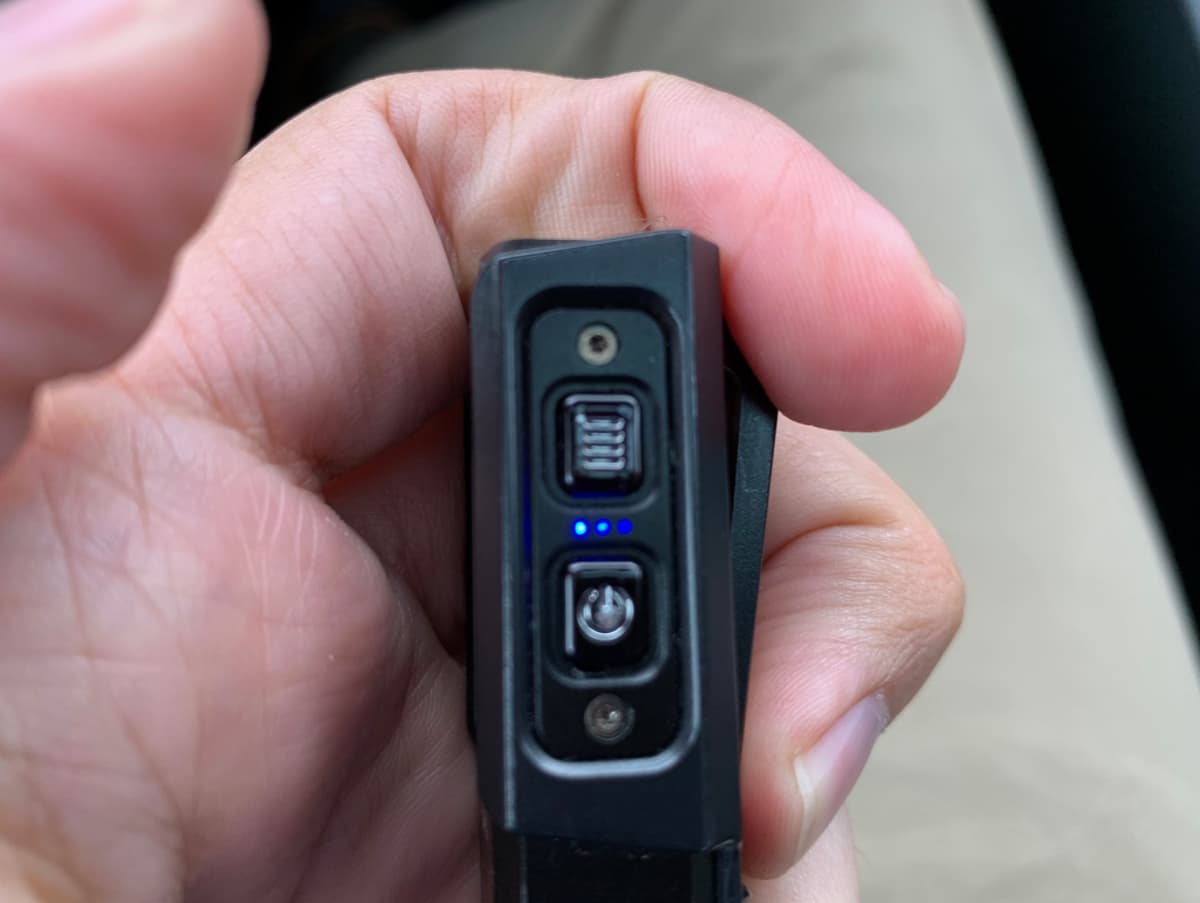 Holding the TIP2 in your hand, it does feel about the size and weight of an average modern car key fob, maybe a couple ounces heavier. There are two buttons on the side of the flashlight, a power button and a mode selection button, with a row of 3 tiny LEDs in between. Pressing the mode button quickly flashes the small LEDs, which display the amount of battery power. By holding down the power button for a few seconds, the light turns on at whatever the last setting was: low, medium or high.
It does take about 4 seconds to power on, preventing from accidental lighting in your pocket or pack. Pressing the power button while it's on turns the light off immediately. While lit, the mode selection button cycles from low to medium to high and back to low again.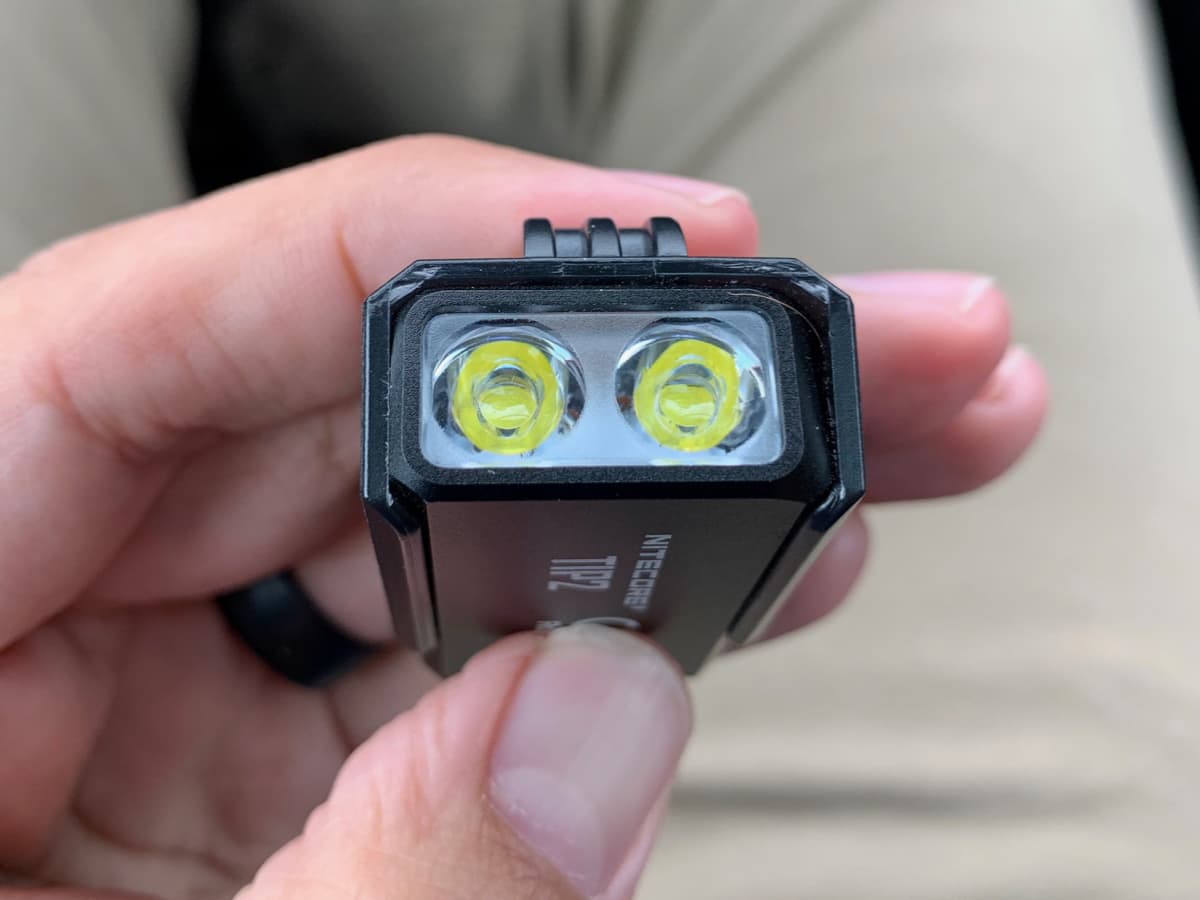 While the TIP2 does offer a lighting power of 720 lumens, it's a limited feature in that the battery will only supply, at most, 15 minutes of juice in this maximum "Turbo" mode. To access this mode, you must hold down the tiny mode select button, the entire time you want it to shine that brightly. So the 720 lumens Turbo mode is really meant for very short bursts when you need a lot of extra light, like a during a quick sweep of a darkened field or trail.
Below is the approximate amount of time you can use each of the levels of lightning per charge: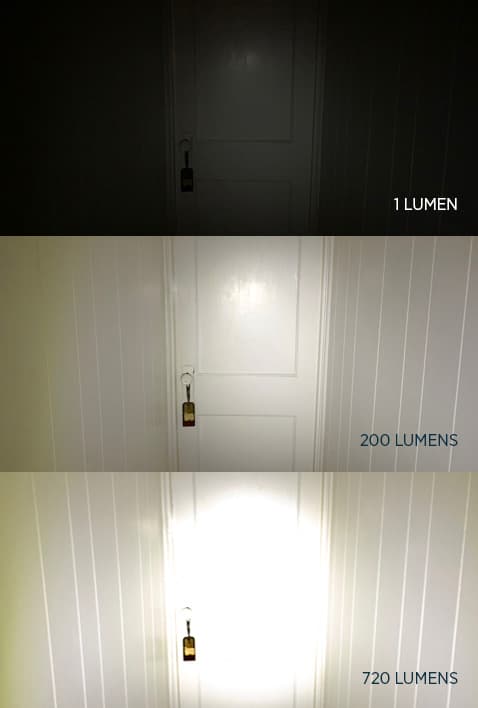 Turbo • 720 lumens • 15 min
High • 200 lumens • 1 hr 15 min
Mid • 30 lumens • 8 hr
Low • 1 lumen • 55 hr
Mid power is pretty much what you would expect from a typical LED keychain light, and that's what I'd recommend using in most cases. High is quite bright. I think in most use cases, like a darkened room or parking lot, high would only be needed if you wanted to see far off into the darkness.
I really like the inclusion of a Low power. One lumen sounds paltry compared to the super-bright maximum of 720, but in an absolutely dark room or tent, it's perfect. Just enough to see where you're going without ruining your night vision, or to just leave on, clipped to a backpack or hat brim. And since a full battery lasts for around 55 hours at this level, it's sort of nice to have a light you can stick virtually anywhere for the entire evening, if needed.
The "tail" end of the TIP2 contains a powerful magnet, which keeps it firmly attached to the metal keyring cap, but also detaches with a quick tug. This also allows the TIP2 to be placed on any metal steel surface, such as a car hood. This cap also shields the micro-USB port, keeping out water and dust.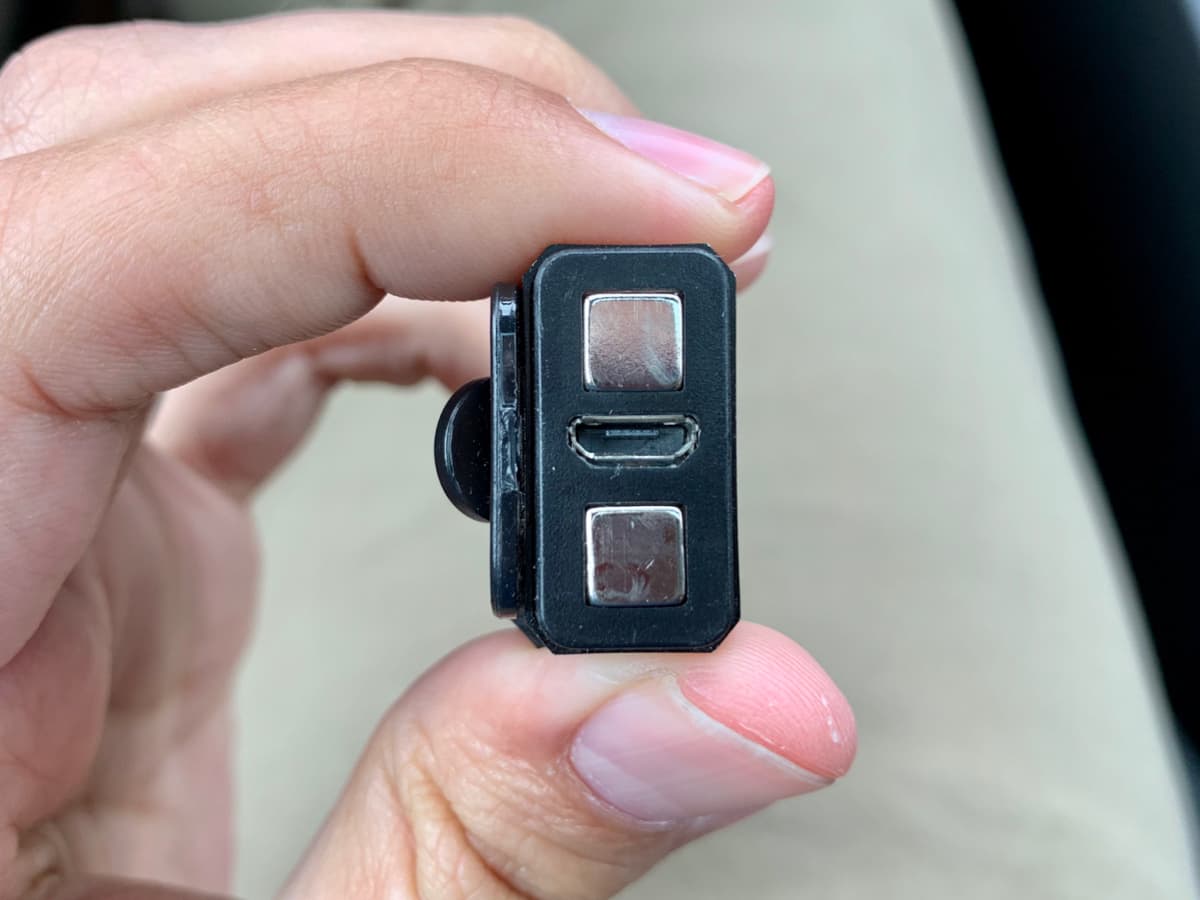 The TIP2 also comes with a handy pocket clip, which can be attached to, obviously, a pocket, or even something as thick as the brim of a hat. You can essentially turn any ball cap into a mining helmet using this clip… it's such an easy and useful hack.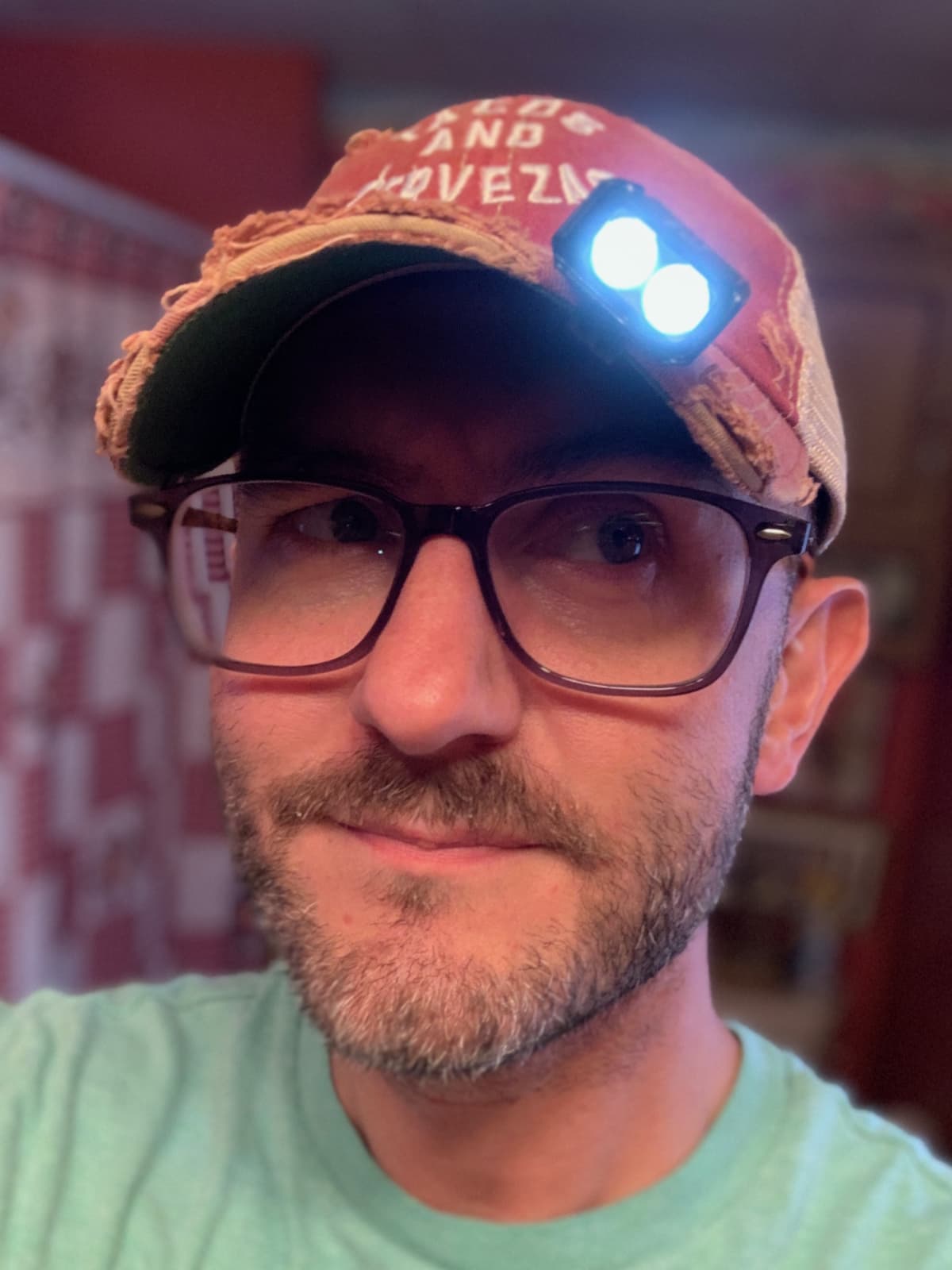 All in all, NITECORE put a lot of thought into refining their TIP light to create the quintessential keychain flashlight. It's waterproof, shock-resistant, super-bright, pocketable and rechargeable, which ticks off all the requirements for a truly essential flashlight in my book.
What I like
Very small and very bright
Rechargeable battery
Clip/magnet combo make it extremely versatile
What I'd change
Make the buttons larger
A better way to activate TURBO brightness
Final thoughts
The TIP2 is a great addition to any everyday-carry fan's arsenal. Not only is it only the size of your car's key fob, it's powerful enough to light almost any situation you'd find yourself in, save for needing an extremely bright light for extended periods of time.
Price: $44.99
Where to buy: You can pick up your own NITECORE TIP2 directly from the NITECORE Store website.
Source: The sample of this product was provided by NITECORE.