We use affiliate links. If you buy something through the links on this page, we may earn a commission at no cost to you. Learn more.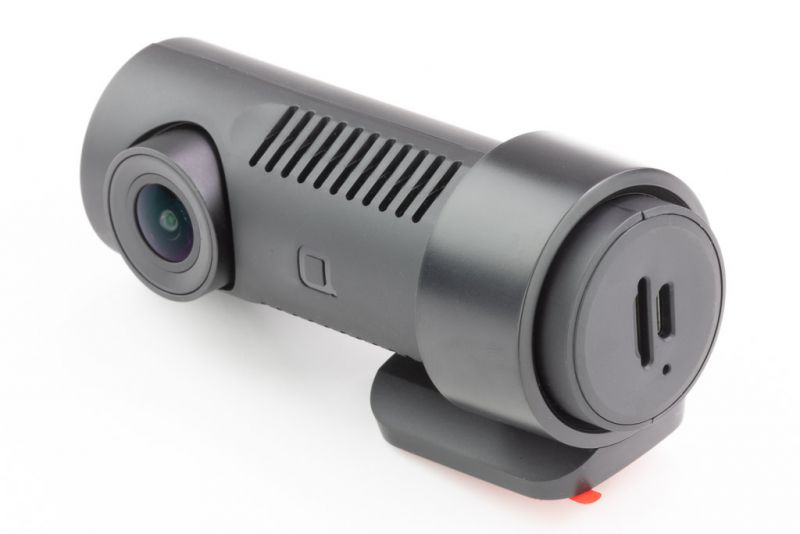 REVIEW – I've reviewed quite a few different dash cams in the past. When the Nonda Smart Dash Cam review came along I saw that it was quite a bit different in form factor and jumped at the opportunity to review something a little different – and different it was!
What is it?
The Nonda Smart Dash Cam is a screenless dash cam. It records on its own, but you use your smartphone to configure its settings and, if desired, view the video.
What's in the box?
List contents – you can remove this heading and section if it doesn't apply to your review.
Dash cam
Micro-USB power cord, but no power adapter
Window mount film (2)
Extra mounting tape
Removal tool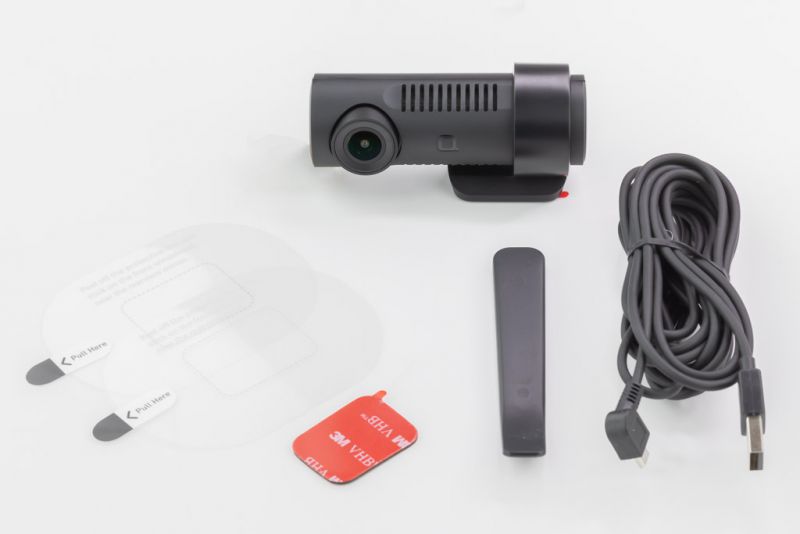 Setup
First, you install and start the ZUS app. After six intro screens that advertise features, you're brought to a screen that prompts you to sign in. You must either sign in with Facebook or create an account with an e-mail address.
Next, you have to add the camera to the app. After signing in you have to press the button on the camera once to turn on Wi-Fi mode. Then in your phone settings connect your phone Wi-Fi to the camera. Once connected you can add a device.
Design and features
The Nonda Smart Dash Cam has a design that is unlike most other dash cams in several ways. This unusual design has both benefits and drawbacks.
First, its mounting method is different in that instead of a suction cup and ball swivel mount, it uses a small window cling and a tape mount. The cylindrical body can rotate allowing vertical view adjustment, but there is no horizontal adjustment.
This mounting method provides a very sturdy mount but lacks the adjustability that some people may like. It also limits the mounting location to the area in the center of the window, near the rear-view mirror in order for the camera to point directly forward. The sturdy mount most likely won't move during an impact like many of the ball type mounts can.
Secondly, the screenless design means that to make any changes to the settings you must first start the Wi-Fi mode, connect your phone's Wi-Fi to the camera, then start the Nonda app. Once the app is connected, you tap "Dashboard" then select the camera which will show you the recorded clips. Once on that screen, you can access the camera settings.
There are a couple of benefits to this design that I could think of. 1) If you have teen drivers, they don't have access to erase videos. 2) There's no screen to distract you or others.
As for buttons and lights, there's one button with an LED light in it. Pressing the button once turns on Wi-Fi mode, which is indicated by the LED blinking. It's worthy to note that while in Wi-Fi mode that camera does not record, so you can't just use your phone as a screen for that camera while driving. I did find the LED status light a but hard to see in the daytime, I would prefer it to be a little brighter.
The camera itself has a 140-degree view and records in 1080p. It has auto collision detection to automatically save files in the event of an impact. An SD card is not included. The camera settings include the ability to turn on and off sound recording (default is off), record length, time watermark, collision sensitivity, device date/time, battery discharge prevention, and SD card management.
The app for the Nonda Smart Dash Cam is called "ZUS Smart Driving Assistant" that connects to the camera and other optional Nonda smart devices for your car such as a backup camera, tire pressure monitors, vehicle health monitor, and more. The app is designed to work with those other devices, so the dash cam is not the primary focus of the app, making the viewing of video or getting to the camera settings a multi-step process. Without the other devices, you'll tap something only to be presented with information about buying or connecting the other device.
The app opens to a "Timeline" view, which is basically a blog for Nonda's website and ads for their stuff. This is quite annoying as I would rather have it open to the "Dashboard view" where it shows all of your devices. Once there you can tap on the dashcam to access the video and settings.
The app has a "Finder" feature that is supposed to locate your car, but when tapped it only prompts me to "Add a ZUS smart Device" – which I thought the dash cam was, but when I tap "Add a ZUS smart Device" it just takes me to the vehicle settings, which lists the devices, including the camera, but does not allow you to select one. The "Mileage" and "Safety" features work the same way, but the Safety feature is understandable because it requires a separate device. I contacted Nonda Customer Care via their in-app contact feature. Not only did they respond on a Sunday, but they also did so in about 20 minutes. Their response was: "The Finder feature will only work with the ZUS charger or ZUS smart vehicle monitor… The Smart Dash Cam is only a camera and does not have any other functions on the ZUS App." – Well, so much for it being a "Smart Dash Cam".
The app also notified me of a firmware update for the camera. The process to upgrade the camera firmware through the app was easy and had great instructions during the process.
There are a bunch of settings in the app for your vehicle information, however, these aren't used for anything unless you install one of the other smart devices such as the Smart Vehicle Health Monitor.
Sample Video
The video from the Nonda Smart Dash Cam is as expected, a high-quality 1920×1080 video. The camera also saves a 640×360 version of the video, presumably to make smartphone playback quicker and/or easier to share.
What I like
Sturdy design
Large lens
Hides well behind the rear-view mirror
What I'd change
You shouldn't have to create an account to use a dash cam
The app leaves you feeling like they're just trying to sell you more stuff
There's no way to manually save a recording from being overwritten
Better LED status light
Final thoughts
Although I could see this camera appealing to certain persons, I personally prefer a camera with a screen. It does not have the features of many other dashcams such as photo taking ability, or the ability to do a time-lapse video or monitor while the vehicle is parked. I also prefer the adjustability of the suction cup mounts. I think if you added the smart charger the app would feel much more useful with its parking monitoring and mileage log.
Price: $99.00
Where to buy: Nonda and Amazon
Source: The sample of this product was provided by Nonda.