The Gadgeteer is supported by readers like you! If you buy something through links on our site, we may earn an affiliate commission at no cost to you. Thank you! Learn more.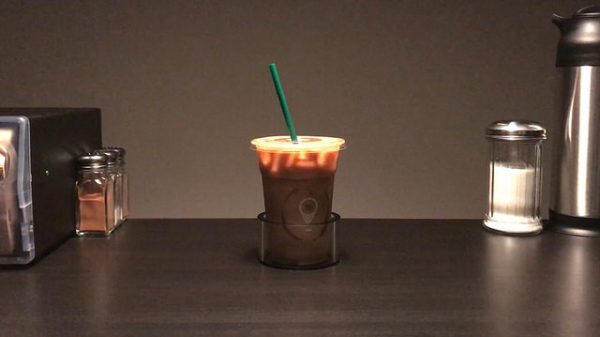 Do you ever stop and think about how much trash is generated at a coffee shop or restaurant? For those of you who like to add cream and sugar to your coffee and tea, do you use a wooden or plastic stick or spoon to make sure everything is well mixed? Where do those stirring implements go within seconds of you using them? Straight into the trash and that's a waste for many reasons.
Inventor Scott Amron, the same person who brought us the Keybrid keychain, has invented the Stircle. What is it? It's a stirring device that has been designed to stir beverages inside various sized cups. Just place the cup in the Stircle and it does all the work to make sure your beverage is perfectly mixed without using a spoon or a stick.
The Stircle is designed to sit in a hole cut out of any countertop with a simple hole saw and is available in a basic and advanced version which has faster stir times. It should stir 50,000 cups using only about $0.10 of electricity at $0.12 per kWh. The Stircle is priced at $345 or $490 depending on the model. For more info visit stircle.com