We use affiliate links. If you buy something through the links on this page, we may earn a commission at no cost to you. Learn more.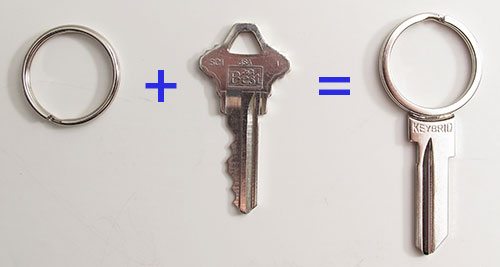 When I reported about the Keybrid keyring key blank back in July of 2009, I knew instantly that I wanted one. It's good thing I'm a patient person because it took over a year before they finally became available. Scott Amron recently sent me a sample to test and now I can tell you all about it.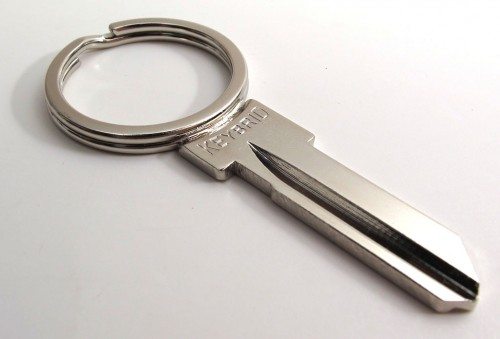 The Keybrid is available in a Kwikset or Schlage style key blank, which should fit 95% of locks in the US. If/when you order a Keybrid blank, make sure you order the right style for your lock.
This is a real working key blank, like the ones you can buy at Lowes, Walmart and other stores that offer key grinding stations. The only difference is that the Keybrid has a split keyring where you would normally find the top of the key.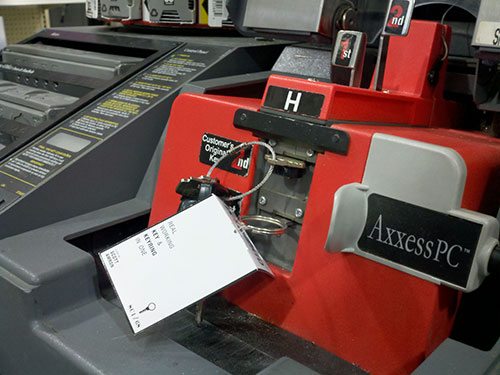 I took my sample blank to Walmart and asked them to make a copy of one of my keys. At first the sales guy said he couldn't do it, but then I told him it was a standard key blank and he said ok. It was a simple operation that took less than 60 seconds and didn't cost me a dime since they charge for the blanks, not the grinding. Of course, if you would buy a dozen Keybrids and ask a store to grind them all into keys for you all at one time, they might not be so agreeable.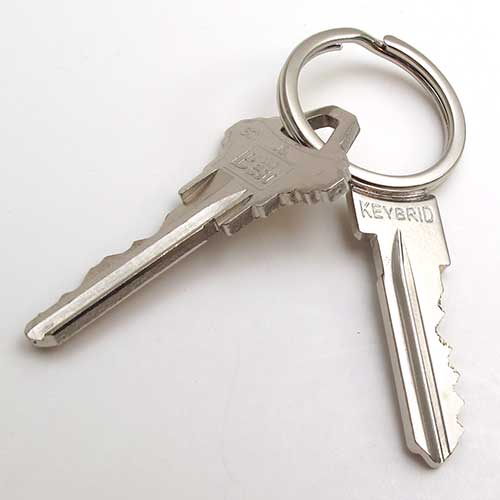 Here we see the finished key, which works perfectly in the lock it was made for. The keyring works as expected as well. The Keybrid site mentions that you can clip this key to your belt loop and even use it as a money clip. I guess you could do those things, but this is a stiff keyring. It requires some effort to pry the rings apart to insert a key, let alone slide it on your belt loop or use to hold cash. Not to be a stick in the mud, but in my opinion, it's best when used just as a keychain.
The only negative aspect I can find with the Keybrid is that if you carry your keys in your pocket, they won't lie as flat as they would with a regular keyring. Since I throw mine in a gear bag, I don't really notice.
Right now, Keybrid key blanks are currently only available in Silver. But they will soon be offered, in Black, Gold and other colors. They get two thumbs up from me.

Product Information
Price:
$8.99
Manufacturer:
Keybrid
Pros:

Real working key blank
Can take to any hardware store, Walmart, etc for cutting
Heavy duty keyring

Cons:

More expensive that other key blanks
Keys won't lay flat in your pocket