We use affiliate links. If you buy something through the links on this page, we may earn a commission at no cost to you. Learn more.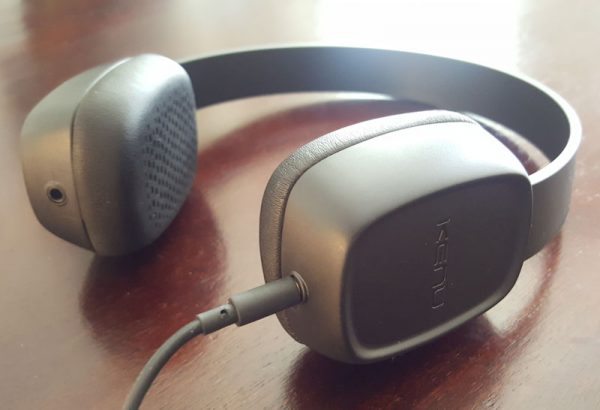 As I have written here at the Gadgeteer before, Kenu designs products that are simple in design, easy-to-use, and products that just work.  You won't see many buttons, switches, or blinking lights on their products.  If you'll allow me to make a comparison, I think comparing Kenu products to Apple products may give you an idea of what I am talking about.  Kenu provided me some of their new headphones they call Groovies, which are designed for kids.  I have purchased many headphones over the years for myself, so I was curious to see how these compared to my existing headphones, as well as the features they say they designed just for kids.  Let's see how it turned out.
My first impression with the Groovies is that they were designed like all other Kenu products, with minimalist features in a simple design.  There are no buttons or lights at all on the headphones.  No volume, no on/off, nothing.  Although designed with a 3-yr old in mind, the headband that goes over your head is expandable to fit an adult.  In fact, there are no hinges or moving parts on the headband at all and it is flexible enough to be expanded outward to fit any child's head without the fear of breaking the headband.
Standout features
There is a headphone jack at the bottom of each earpiece so that you can plug the audio cable into either ear, and that leads me to the best feature of the Groovies.  The reason there is an audio cable jack in each earpiece is so that you can have multiple kids with Groovies and plug them into each other, in a daisy-chain configuration (up to 4 kids). So the first child is plugged into the audio source and all the other kids are plugged into each other in a long chain and they can all hear the same audio without any kind of Y-jack adapter.  Which is perfect for the back seat of the car!
NOTE: the picture below was obtained from Kenu. I don't have little kids readily available, and I didn't think you would want to see a picture of a middle-aged man wearing them, so here is a better picture. You can also see the daisy-chain configuration that I was talking about.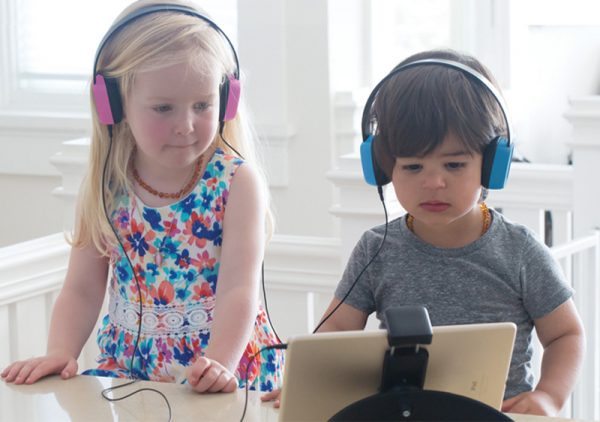 The second feature that is a standout is the volume limiting technology that limits the output to a maximum of 85 dB, as recommended by the American Academy of Otolaryngology.  So how loud is 85 dB?  Well, normal conversation is about 60-65 dB, a phone dial tone is about 80 dB, and a lawn mower is about 107 dB.  They say that sustained noise at 95 dB or above may lead to permanent damage, so the Groovies were designed for kids to limit the amount of noise going into their ears.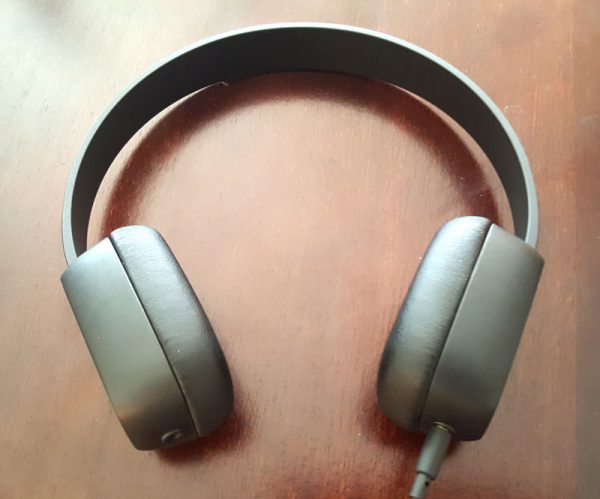 So I took my earbuds and did a test.  I played some music on my laptop with my earbuds and if I got the volume level above 60% it started to hurt my ears.  I left the volume level at 60% and plugged up the Groovies.  It was very noticeably softer, as I would expect.  In fact, I turned up the volume to 100% and it never got too loud for me to listen.  I am not an audiophile but I would say that the Groovies are balanced more toward the bass end as opposed to the treble end, although I did experience a nice, full sound.  Overall I can see that the Groovies accomplished what they want, which is to protect little ears.
The bottom line
My only complaint about the product is that the pads on the earpieces don't have enough padding.  When I press my finger down on the middle of the earpiece I can feel the speaker hardware underneath.  When you put the earpieces on you only feel the padding, so I don't want to make a huge deal out of that.  But I think that they could have put some higher quality padding on the earpieces, which will make them last longer I believe.  The Groovies are not that heavy, so that's good for kids who wear these for a long time.  And the volume limiting feature is great too.  I do wonder about the long-term durability of these headphones simply because their target market is for young kids, who are naturally hard on products I think.  But for $29.95, I think the price is right and you can get several of them for all the kids in the family.
Source: The sample for this review was provided by Kenu. For more information, visit their site and Amazon to order.