We use affiliate links. If you buy something through the links on this page, we may earn a commission at no cost to you. Learn more.
One of my favorite computer games that I had on my Commodore 64 was called Little Computer People by Activision. Think of it as The SIMs, but just with one person and really really simple. Back in the day it was a lot of fun to just watch the little person walking around his house doing all sorts of activities. That game was on the market about 20 years ago. These days you don't need a computer to have your own little computer person on your desk. You just need a cube.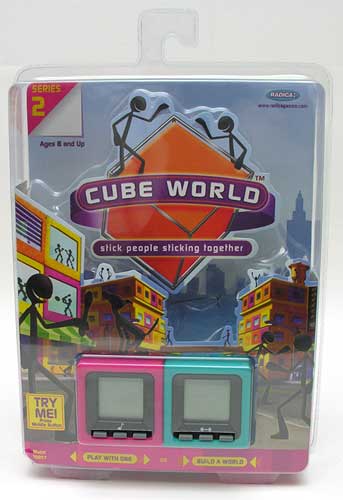 I'm talking about Cube World series of cubes. These battery (1 CR2032 coin cell) operated cubes each contain one character. There are 4 different characters available in each series and each set comes with 2 cubes. Each character has different actions and as many as 100 different animations.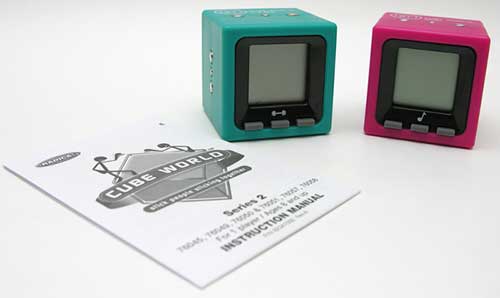 The fine folks at the gadget shop in the UK sent me a series 2 set with the characters Mic and Hans. Mic is into music, while Hans is into sports. The other set in this series has Handy and Dusty. Handy likes to fix things and Dusty likes to clean.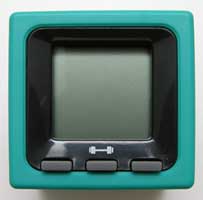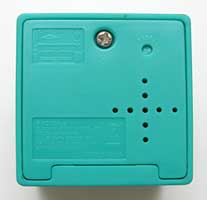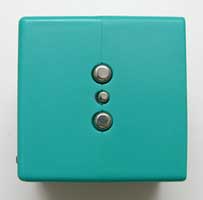 Each cube is approximately 2 inches (5 cm) square and has a small 1.25 inch diagonal mono LCD on its face. Below the LCD are 3 rubber buttons that allow you to interact with the character in the cube. The leftmost button toggles sound, the middle button turns the cube on and the right button displays the high score for the built in game. The back of the cube has the speaker and a screw so that you can remove the cover to change the battery. All of the faces of the cube (except for the back side) have 3 magnetic and springy contacts. These contacts allow you to stack your cubes into various configurations to construct your own personal cube world.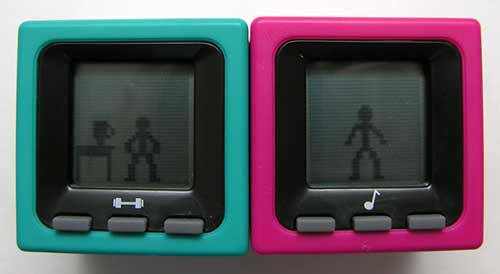 Here you see the two cubes stacked horizontally. To turn them on, you press the center button on each cube. Then, the character will appear on the LCD. If you have two or more cubes connected, the characters will wave at each other and eventually visit the other cube(s), leaving their own cube empty. If you disconnect the cubes when a character is visiting another cube, the display will dissolve and each character will appear back in their own cubes again.
Never miss one of our posts again. Sent MON, WED, and FRI with the latest gadget reviews and news!
Each cube has a built in motion sensor, so you can annoy the characters by shaking and turning the cubes. You'll see the character tumble to the side. Another way to 'play' with the cube is by playing the built in games. The games are very lame though ;o) It's more fun to just watch the characters themselves.
Each character has its own set of animations (as many as 100 different ones). For example, Mic will play drums, his guitar, sing, etc. When the two characters get together, they will dance, fight and do other things. Once you turn the cubes on, they will remain on for 5 minutes if you don't interact with them. I wish there was a way to plug them into AC so they could remain on all the time…
There isn't much you can really say about this toy other than it's good for both kids and those young at heart. They do make great desk toys, so that you can take your mind off your everyday tasks for a few minutes. Now I'm just hoping that the next version of this toy will have a color display and even more ways to interact with the characters.
Price through the gadget shop is £19.95 for a set of 2. Here in the US, you can find them at various online and retail shops for around $30.