We use affiliate links. If you buy something through the links on this page, we may earn a commission at no cost to you. Learn more.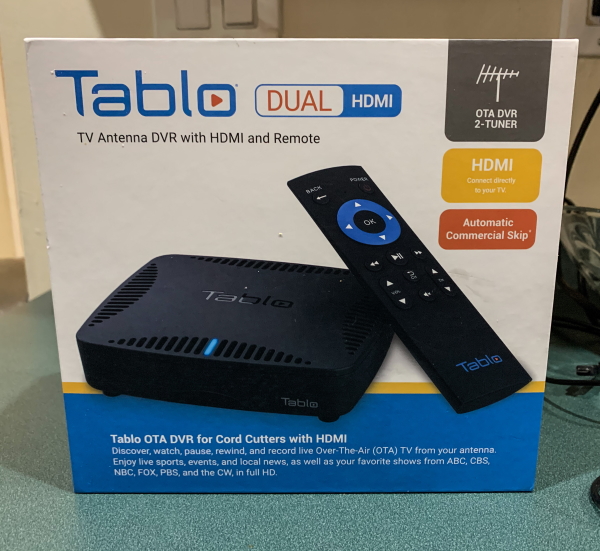 REVIEW – Over the past few years, it has been quite evident that many households have been trying to "cut the cord" from cable TV. While I have not quite made that decision as yet, I like to have alternate solutions when my cable TV experiences a service interruption or when I want to record a show on one of the basic channels that I watch. I refuse to pay the cable company more money for a DVR. Based on my experience with the first Tablo device that I owned several years ago, I am quite sure that this Tablo DUAL HDMI will meet my needs. Let's see!!
What is it?
The Tablo Dual HDMI is an Over-The-Air [OTA] Digital Video Recorder [DVR] that features WiFi, a remote, and Automatic Commercial Skip.
What's in the box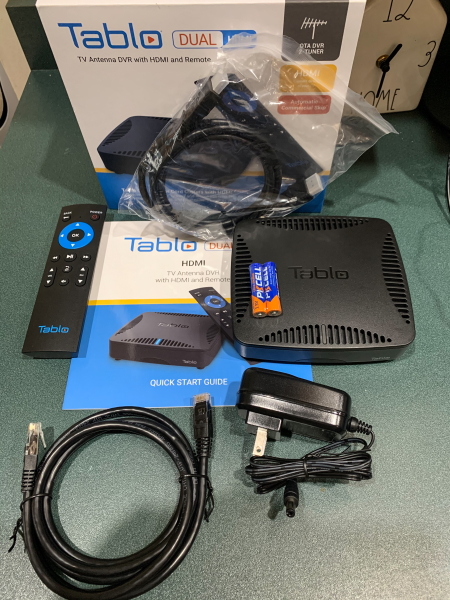 1 x Tablo DUAL HDMI
1 x Tablo Remote Control
2 x AAA Batteries
1 x AC Adapter
1 x Ethernet Cable
1 x HDMI Cable
1 x User Manual
Design and features
Features
Tablo DUAL HDMI is our first OTA DVR model that connects directly to your TV via HDMI and comes with its own remote: Watch, pause, and record up to two live, local, antenna TV channels at once.
This TV-Connected Tablo OTA DVR uses two ATSC tuners to record and play broadcast TV channels in their native MPEG-2 format.
Cancel cable, keep the DVR: Tablo is the DVR for antennas. Pause and rewind live TV. Browse upcoming shows, schedule, and manage recordings. Skip commercials, fast-forward and rewind recordings.
Watch and record your favorite broadcast network TV shows from ABC, CBS, Fox, NBC, the CW, and PBS without the cost or commitment of cable or satellite contracts.
All basic live TV recording and playback functions are supported without a subscription.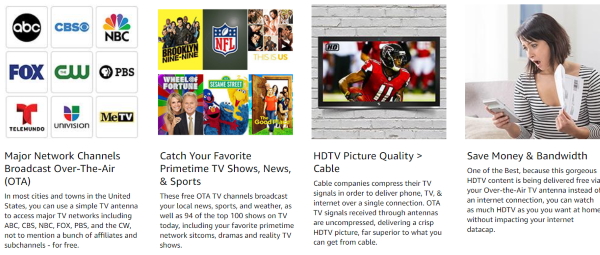 Specifications:
Storage: No onboard storage – Support for 1TB to 8TB USB hard drive
Ports: Power, Ethernet 1000/100/10, USB 3.0, HDMI 2.1, Coax
Processing: Quad-Core, 2GB RAM, 16GB Flash
Networking: Gigabit Ethernet, 802.11ac dual-band WiFi with MIMO
Dimensions (Device): Height – 37 mm (1.45″),Width – 135 mm (5.3″), Depth – 131 mm (5.15″)
Weight (Device): 228 g (8 oz)
Video Format: MPEG2
Audio Format: Stereo (PCM) audio or AC3 Passthrough (5.1)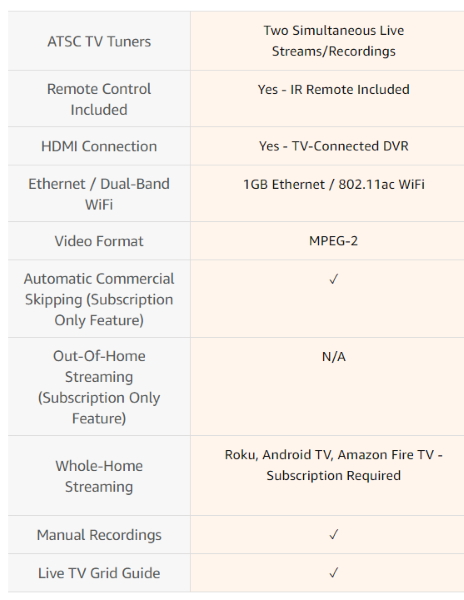 The Tablo is a compact device made primarily of plastic. On the top, there is the branding and the LED indicator. On one of the sides, there are all of the ports: power, ethernet, HDMI, USB, and coaxial/antenna.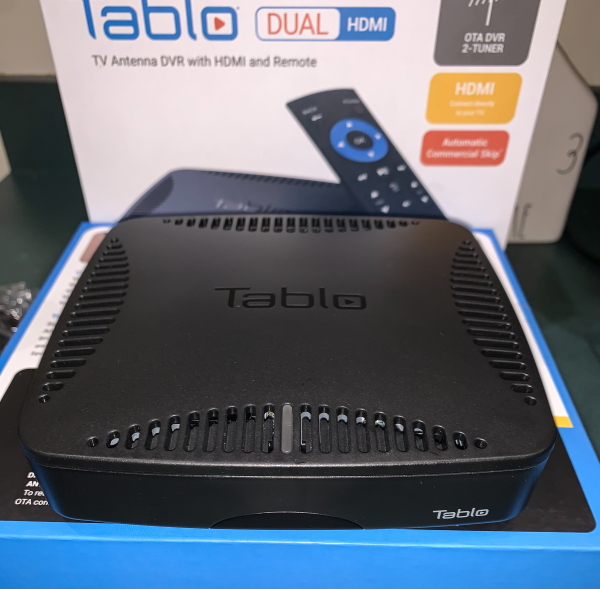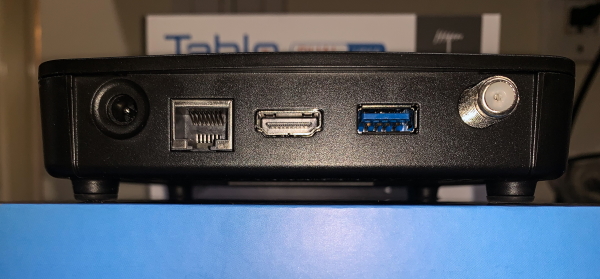 A Remote Control is included.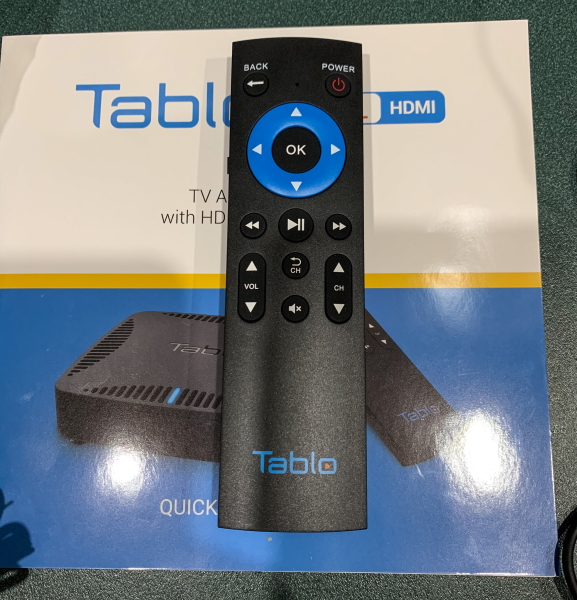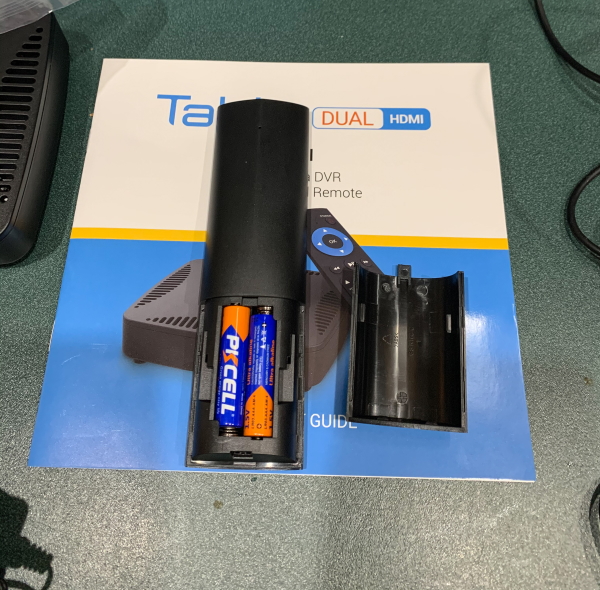 Performance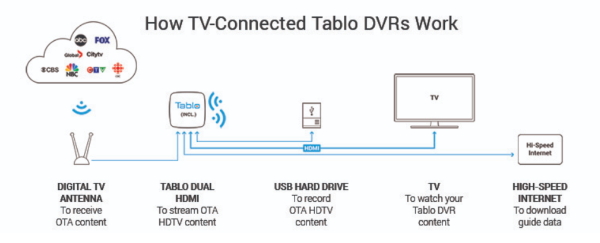 The first step is to connect the cables to the Tablo.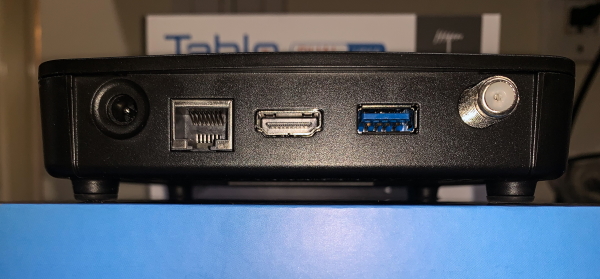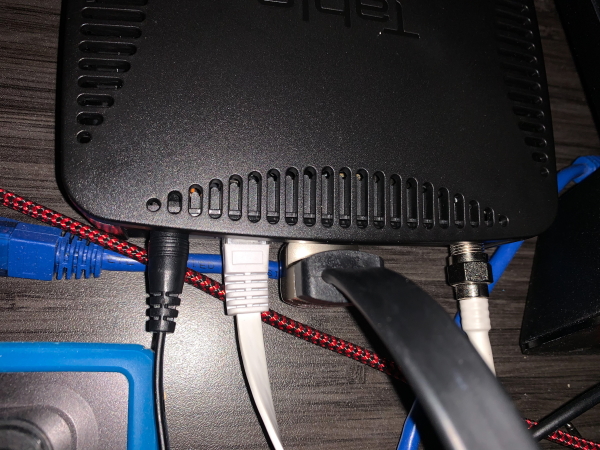 I tried 2 different antennas. When I owned my first Tablo, I was living in an apartment building on the 5h floor. I got a great signal and used to receive almost 60 channels. In my new home, I am only receiving 13 channels on the 2nd antenna shown below. The first antenna was only receiving 5 channels. This is NOT a Tablo issue. I am very sure I will receive many more channels once I am able to mount the antenna on the roof of my house.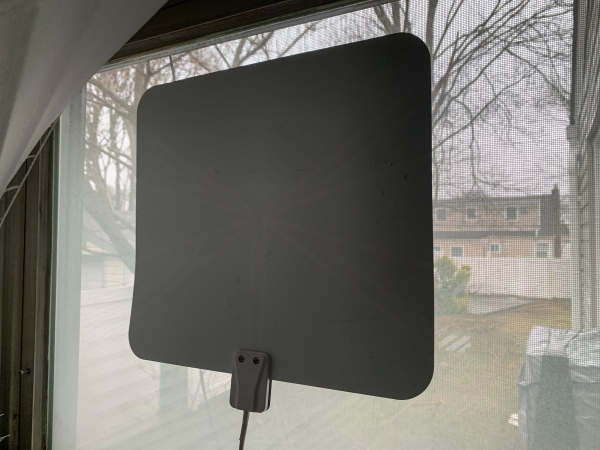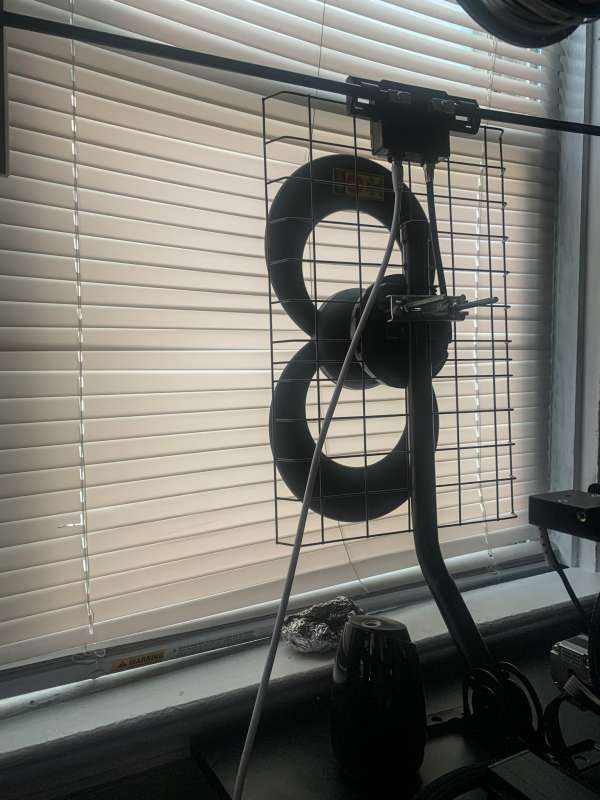 The following are some sample screens from the setup process.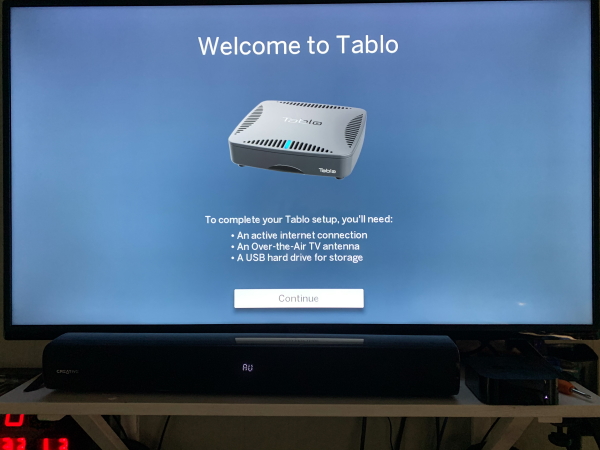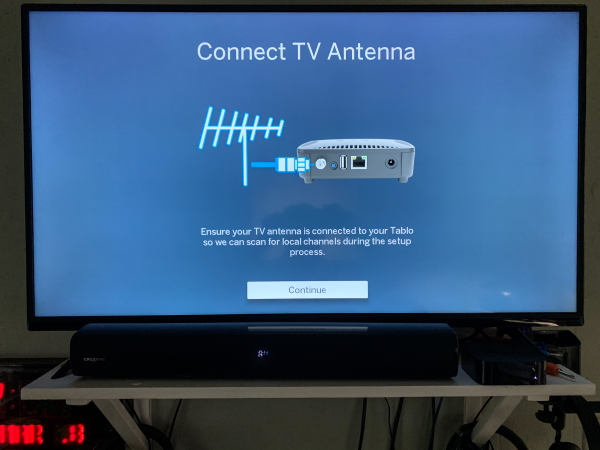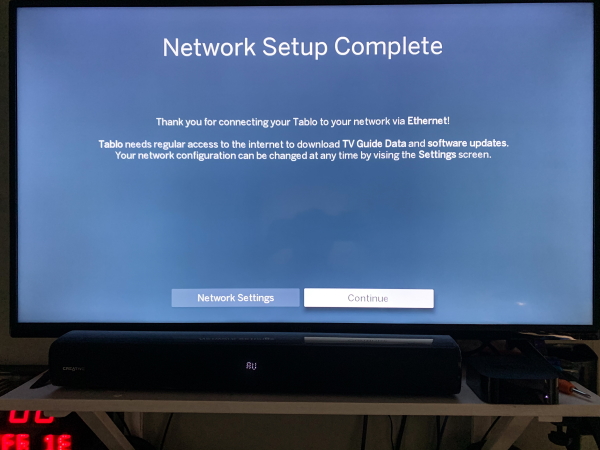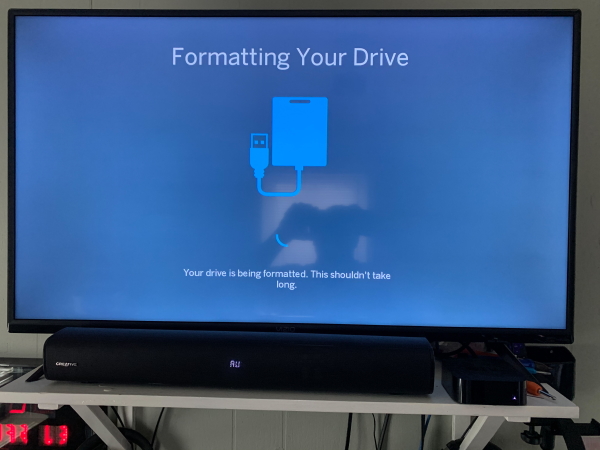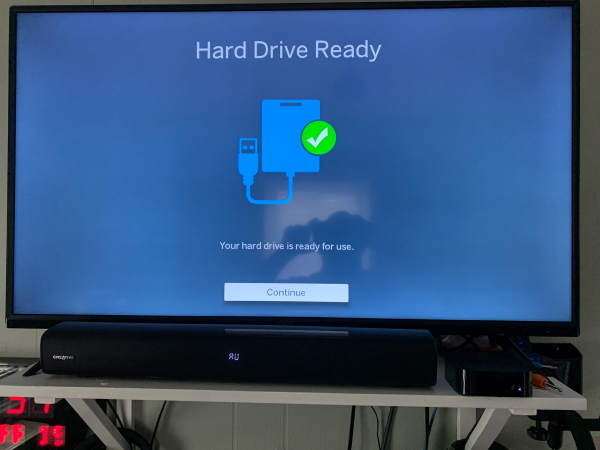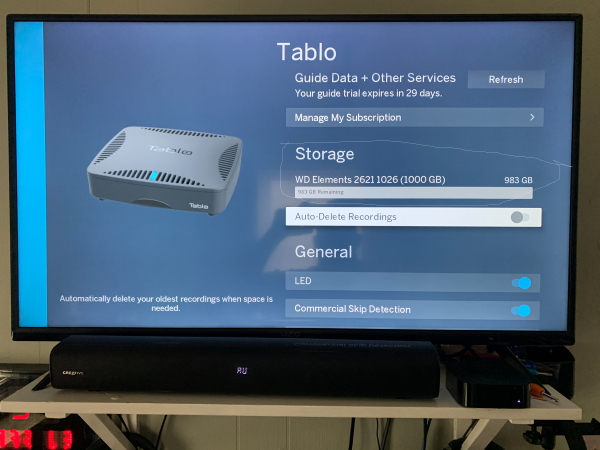 Here is what Tablo offers: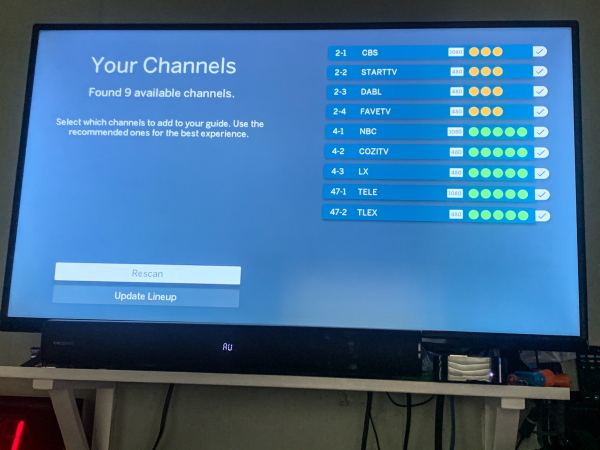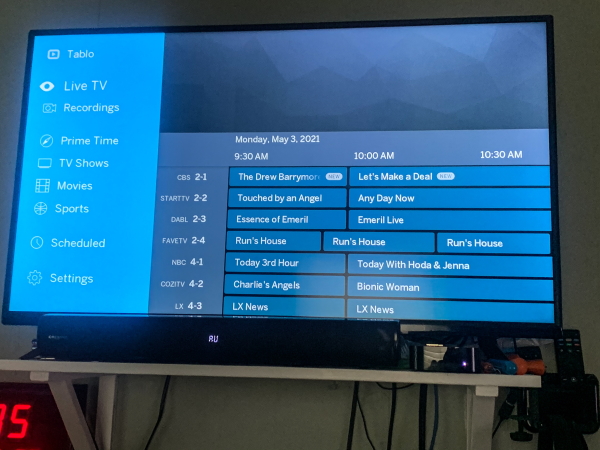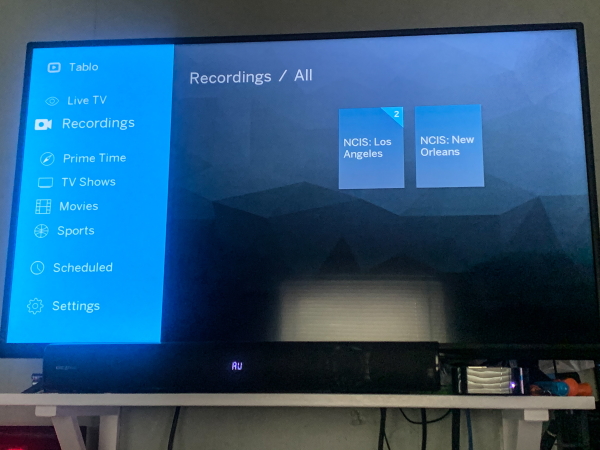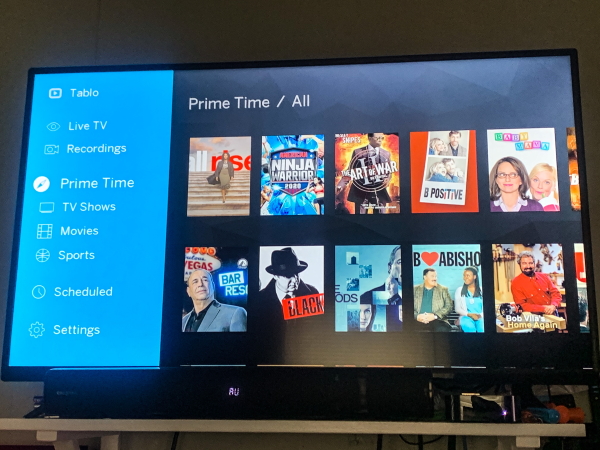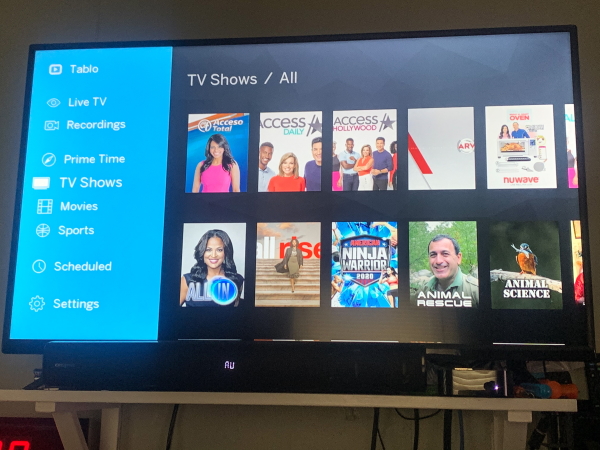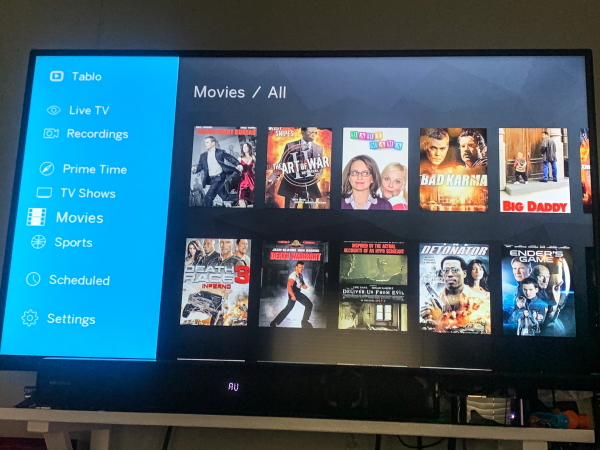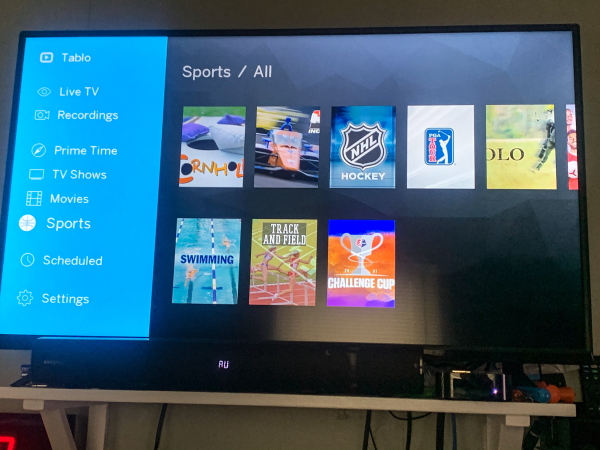 The following video shows the Tablo DVR in action:
I am a really big fan of the Tablo. It performs flawlessly for the channels that I receive and I cannot wait to get my antenna on the roof.
Click here for more information.
What I like
The simple and compact design
The two ATSC tuners
The DVR functionality
The ease of use
The ability to add a large hard drive for great recording capacity
What I'd change
I do not like that I need almost exact line of sight for the remote to work
Final thoughts
Since I previously owned a Tablo device, I was quite sure that this Tablo 2-tuner OTA DVR would not only meet my needs but that I would be as enthused with it as I was the first one. I am very happy to say that it has met all of my expectations and I would definitely recommend it to anyone who wants to get rid of cable TV especially if you are not dependent on premium cable channels. I give this Tablo a well done and two thumbs up!!
Price: $149.99
Where to buy: Amazon
Source: The sample for this review was provided by Tablo.