We use affiliate links. If you buy something through the links on this page, we may earn a commission at no cost to you. Learn more.
There seem to be a blue million different earbuds, earphones, and headphones on the market these days. There are full sized phones that cover your ears, headphones that wrap behind your head, earbuds that fit outside the ear canal and ones that fit down inside your ear canal to isolate you from outside noises and distractions. This last style is one that I'll be looking at today. The V-Moda Bass Fréq earbuds boost that they deliver superior bass response for a price that won't make you cringe.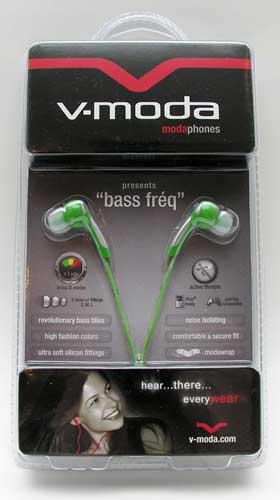 Hardware Specs
Bass Frequency Level: 122dB at 20 Hz
Frequency Response: 8 Hz – 22000 Hz
Speaker Driver: 10mm neodymium rare earth magnet
Cable length: 30.5" plug to y-connector, 13.5" even-length earphone cables
Plug: 24k gold-plated, straight 3.5mm mini-plug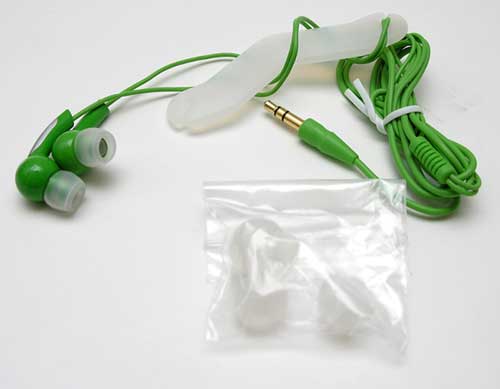 Package Contents
Bass Fréq earbuds
Modawrap cable manager
3 sizes of silicon fittings
The first thing I noticed about these earbuds was the availability of fun colors. Most of the time this type of accessory is only available in Black, White or Silver. Not the Bass Fréqs. They are available in a rainbow of colors (Black / Sliver, Red / Silver, Orange / Silver, Green / Silver, White / Silver, Blue / Silver, Pink / Silver and Orange / Green), these earbuds are a nice compact size and the included cable manager helps keep things nice and tidy.
I guess this is a good time to stick in my usual disclosure that I do not claim to be an audiophile. I'm just a regular person that enjoys listening to all types of music on various devices which tend to employ earbuds.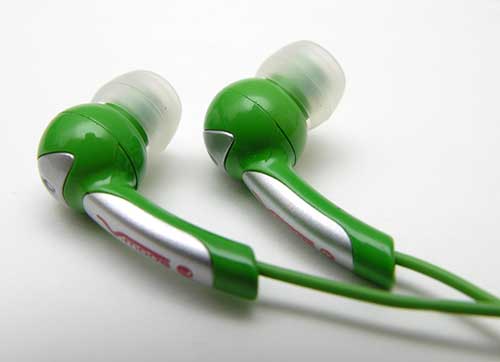 These earbuds are in-ear style. This means that in order to achieve the best possible sound from them, you must insert them into your ear canal. The soft silicone ear tips help make this possible. Three different sized tips are included in the package and can be easily attached / detached.
Inserting these earbuds correctly into your ear is very important. If you don't get a good seal then the sound provided won't be nearly as impressive. The easiest way for me to insert them is to pull the top of my ear with my opposite hand as I wiggle the ear-tip in place. You know you've inserted them correctly when you can hear yourself breathing and normal outside noises are blocked. They don't call this type of earbud isolating for nothing. Some people might not like the sensation of being cut off from their surroundings. For me, the only time I like this type of earbud is for flying. In my day to day listening, they don't work for me as I tend to have people coming up to my desk on a regular basis. I don't like being startled if someone comes up behind me ;o)
I found the Bass Fréqs to be as comfortable as other in-ear style earbuds that I've tested before. That said, I personally find all of them to be somewhat uncomfortable for extended periods of time. It just depends on how sensitive your ears are though.
When it comes to sound, V-Moda wasn't just bragging when they said that the Bass Fréqs have revolutionary bass bliss. If you listen to heavy metal, rap and other very bassy styles of music, you will really enjoy these earbuds, because that's where they shine. But for other types of music, I didn't find them to be any better or worse than other earphones that I've used.
Bottom line: If you like in-ear style earbuds and also like listening to music that has heavy bass lines, then these $50 V-moda Bass Fréqs should make your ears very happy!