We use affiliate links. If you buy something through the links on this page, we may earn a commission at no cost to you. Learn more.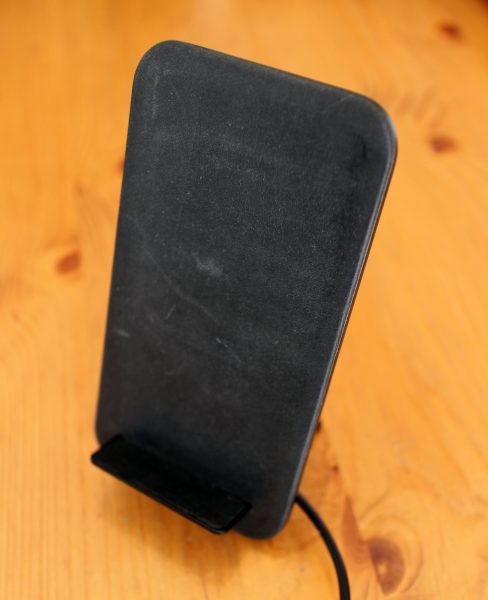 More and more phones support wireless charging resulting in a plethora of wireless chargers available on the market. Most are circular in design and have a somewhat generic aesthetic. Nomad has taken a different approach with their wireless charger and it stands out as a result. Let's take a look.
What is it?
A unique wireless charger for devices that use the Qi standard.
What's in the box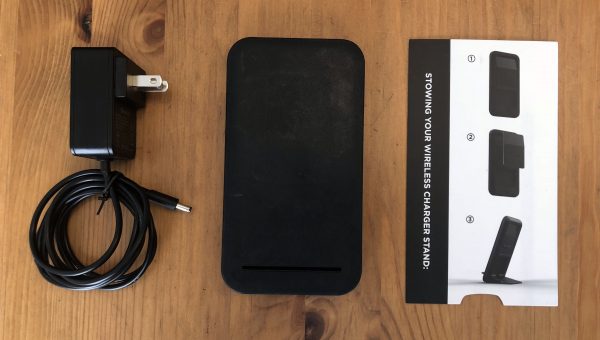 Wireless Travel Stand
AC adapter with tethered cable
Kickstand instructions
Hardware specs
Materials
Horween leather top surface
Aluminium kickstand
Enhanced polycarbonate frame
Molded anti-skid TPE footing
Technical
Max output of 7.5W
1.5 meter cable from wall power source
USA plug style: 110-240V
Wireless
Design and features
Nomad made the decision to wrap the surface of their charger in genuine leather (Horween to be specific). It's a great touch and it gives the charger a wonderful look and feel. Leather does tend show scuffs and scrapes over time, but overall that adds character and improves the look in my opinion. Nomad points this out clearly in the product information on their website.
The charger is designed to be used flat like most Qi chargers as well as in an easel orientation by using the removable, aluminum kickstand that stores on the underside of the charger. Again, a nice touch.
As for power, Nomad has chosen to include a 7.5w wall adapter which provides a faster wireless charge than average Qi charging products. This is a welcome benefit as we're all very good at draining our phones quickly. It plugs into the top of the cavity on the back and there's a small LED to let you know power is connected and working.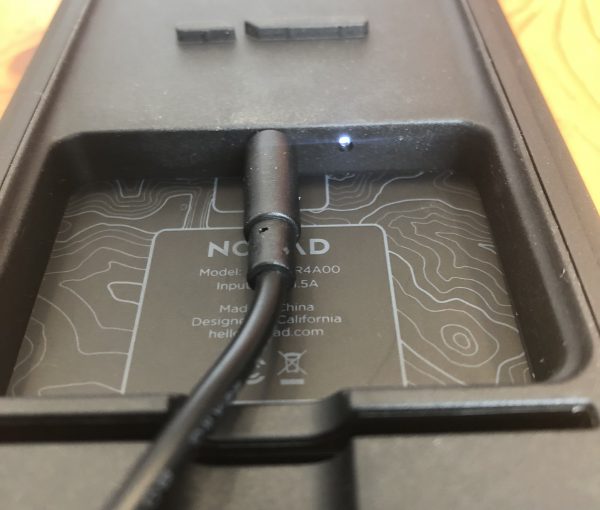 Setup
There's not much involved in setting it up. Just connect the power cord and lay the charger flat, or slide the kickstand into place and use it vertically. To charge your phone, just lay or rest it on the stand.
Performance
In short, the stand does what it's supposed to do. It charges a phone quickly compared to average wireless chargers due to the 7.5w power supply that's included. While charging, you'll use the charging indication on the phone itself for status as there's no LED on the front face or sides of the charger. Keep in mind that if you happen to have any power hungry apps open or running in the background they can potentially demand almost as much power as the charger is putting in.
From a size and weight perspective, it's pretty light (137g/220g with charger) which helps the travel aspects. Not having a heavy ballast does mean it can move around a bit in the easel orientation as you're placing your phone even with the anti-skid feet on the kickstand.
What I like
Wireless charging. It's great to have your phone charging simply because you set it down in the right place.
The absence of an LED on the surface. My phone tells me it's charging. I don't need the charger to tell me as well.
Two charging orientations. This is a cool feature. I tend to favor the easel mode as it lets me interact with my phone more naturally if I'm seated, or have it at my bedside, but it's awesome to have the option.
The attention to fit and finish of the leather. If you look closely at where the leather and polycarbonate materials meet, the leather is either wrapped or cut cleanly providing smooth finishes. The stand pass through is especially clean.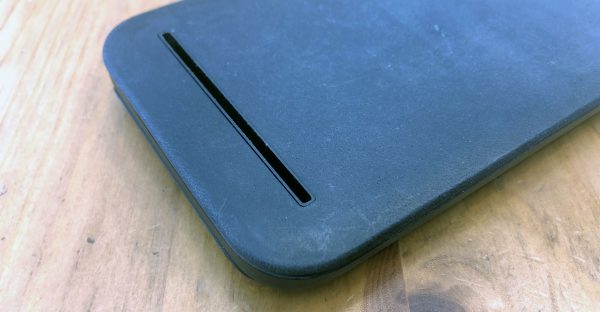 What needs to be improved
There are a few things that would benefit from some additional refinement although none of them detract from the core function of charging your device.
The fit of the kickstand into it's stowed position in the charger. It tucks into the charger pretty well, but on this sample, it sits a touch proud resulting in a slight wobble end to end when placed on a table. I'd be concerned that over time the two small elastomer nubs that hold it in place would slack in their performance. A drop from table height knocks the kickstand out of its stowed position. This could mean losing it while packing up at a hotel if you didn't realize it had bounced out.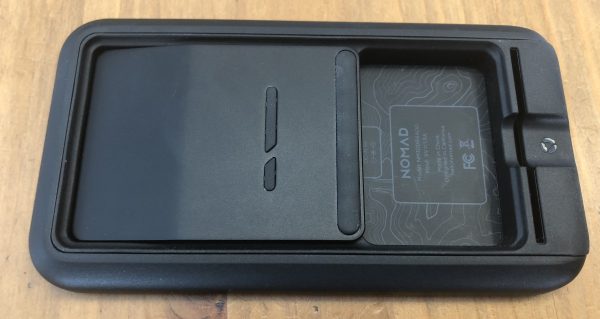 Sliding the foot into its functional position is a little too easy. Both faces have a non-slip pad on an end. One to stabilize the charger against a table and one for your phone to rest on. The bend in the foot is non-symmetrical so it's possible to put it in upside down. Additionally, there is not a physical stop for the foot position, so occasionally it slides backward where the ledge for the phone is too small.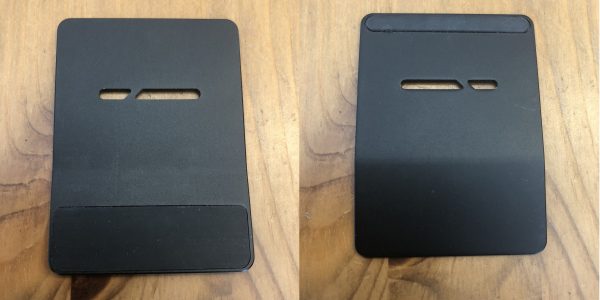 While I appreciate the power of the included 7.5w wall adapter, it's configuration baffles me a bit. Its dimensions are so close to snapping into the back of the charger that it feels like that was the original intent, but no. I also wish the adapter had folding prongs and a removable cable which would aid in packing for travel.
A USB-A or USB-C connector instead of the barrel jack on the charger would also have been nice. I understand a barrel jack takes up less physical room and how a common USB connector potentially creates a scenario of someone using a non-included power supply that might under or overpower the product creating frustration and missed expectations.
Lastly, in the flat position, I continually wanted to square my phone up with the shape of the charger. As you can see it's almost exactly the same size as an iPhone X. In that aligned position, the embedded coil ends up in the wrong place for my phone so it doesn't charge. Placement will vary depending on your phone so this should be a quick learning curve.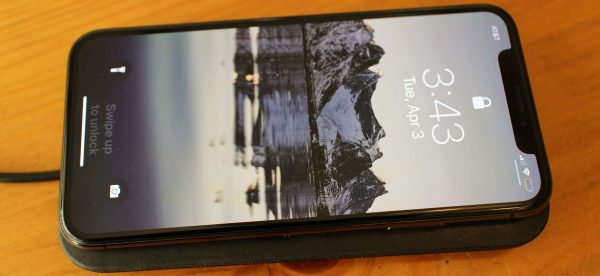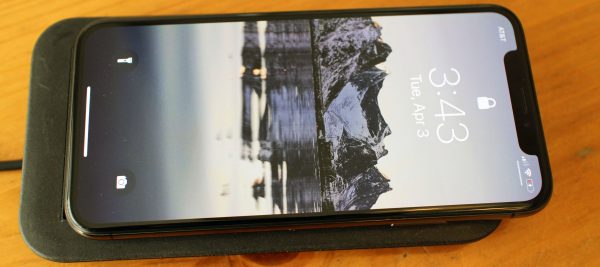 Final thoughts
Overall Nomad has a great product on their hands. The large list of improvement suggestions above are just that. None of them are showstoppers. I do take a bit of issue with it being called a travel product as it's larger than a lot of Qi chargers and the wall adapter is bulky. I typically travel with compact or multi-purpose versions of products to lighten what I carry. Interestingly, the packaging just says Nomad Wireless Stand even though their website mentions travel specifically. The Wireless Travel Stand is a beautiful product that I'm more likely to use around my home than on my travels and I expect it will look even better with time.
Price: $59.95
Where to buy: Nomad
Source: The sample for this review was provided by Nomad.