We use affiliate links. If you buy something through the links on this page, we may earn a commission at no cost to you. Learn more.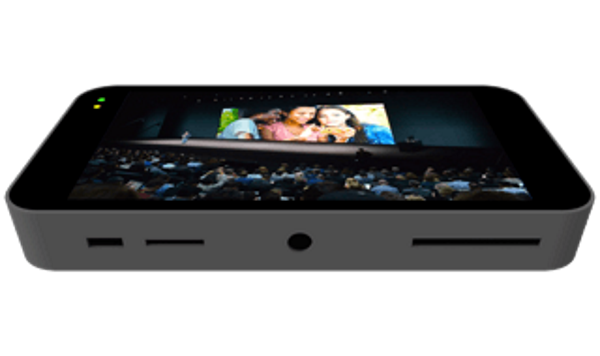 Live streaming of professional events, personal events, or action scenes, has become very popular, with YouTube and Facebook and other sites filling the need to showcase content to the world. There are numerous live streaming devices that are available to accomplish the task, and they vary in price from $100s to $1000s. With most of these devices, there is a need for multiple cables, and usually a computer to manipulate software for launching and controlling the live stream.
YoloBox is an intuitive, cost effective and easy to use 1080P HD live streaming device that also has a monitor and control panel built in. It can go live instantly, and it automatically archives your live streaming events and makes them immediately available after archiving. It has a 5-inch 720P touch screen and it can stream the video feed out of your switcher or two independent sources, if individual sources are being used. It supports PIP-Picture in Picture, and it can also live stream from sources like drones, action cameras, DSLR cameras, and professional video cameras, as well as the output from your Smartphone, tablet, or computer screen.
It has multiple input/output jacks including, USB, HDMI, Type-C, SD Card, 3.5mm audio, Line-in Mic, Headphone and Ethernet. It also has built-in wifi and 4G (USB Modem, Sim card) slots.
If you would like to purchase the YoloBox, you can head over to their website and pre-order one $369.