We use affiliate links. If you buy something through the links on this page, we may earn a commission at no cost to you. Learn more.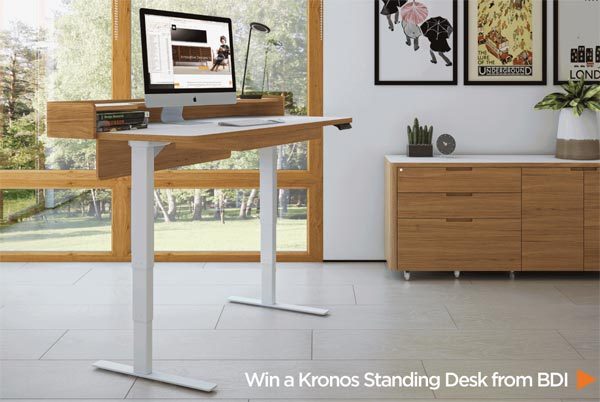 Earlier this month, we told you about the Kronos desk from BDI that keeps your desk organized whether you choose to sit or stand to work.  Kronos has a motor that adjusts the desk to any of four pre-set height adjustments, making changing the desk as easy as pushing a button.  A raised shelf in the back and a pull-out keyboard tray keeps the desk organized as you work.
BDI has a giveaway for a Kronos standing desk right now.  Go to the BDI Furniture's Facebook page for the giveaway to enter.  You'll need to enter your email and first and last names.  You can use Facebook and Twitter to increase your chances of winning the Kronos desk.  Contest ends May 7th at 11:59PM ET.  Go to the BDI Furniture's contest page on Facebook to enter.
Please note: this contest is at BDI, not The Gadgeteer.