We use affiliate links. If you buy something through the links on this page, we may earn a commission at no cost to you. Learn more.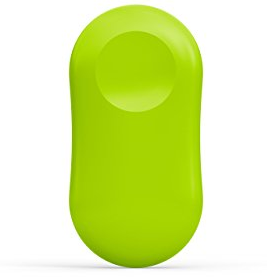 I got a giggle out of the thought of this gadget because I was imagining an angry little peanut screaming at the dog in a tiny voice, "There's a new sheriff in town!" while protecting my bag of Doritos or something. However, after reading what it can do, I can definitely see how it could be useful.
This cute little smart anti-theft device will alert you when it is moved via Bluetooth connection to your smartphone or tablet. You could connect it to a door, your luggage, your purse, a bike, a backpack or that hidden snack stash in the cupboard you've been trying to catch someone raiding in the middle of the night…the options seem endless. The app allows you to view an unlimited timeline of the objects movement history as well so you don't have to have constant Bluetooth connection in order to track the movement of something.  You can order a GuardPeanut on Amazon for $29.99 and get yourself some piece of mind knowing that your things are being watched over when you aren't there.