We use affiliate links. If you buy something through the links on this page, we may earn a commission at no cost to you. Learn more.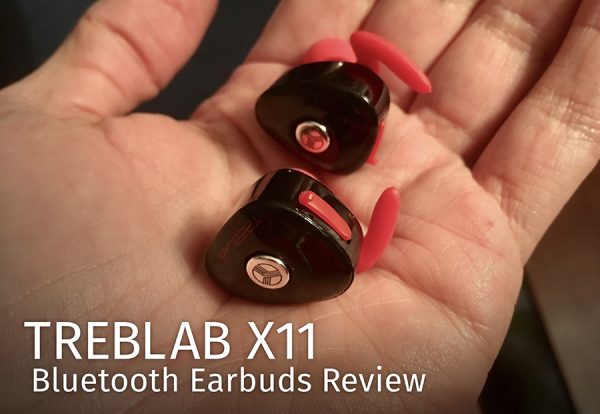 I'm a firm believer in futurism, the coming-true of farfetched science fiction concepts. One of the seemingly impossible devices I remember reading about was featured in Ray Bradbury's dystopian novel Fahrenheit 451. The main character's wife would lie awake at night listening to the "beetles" in her ear — tiny radio earbuds — chittering away deep into the night.
I used to long for such devices to exist, truly wireless earbuds, so that I could listen to my own music unhindered by cables or heavy batteries. And wouldn't you know that less than 20 years after reading that book, I'd be holding in my hands something very similar to a then-preposterous concept, the Treblab X11 Bluetooth Earbuds.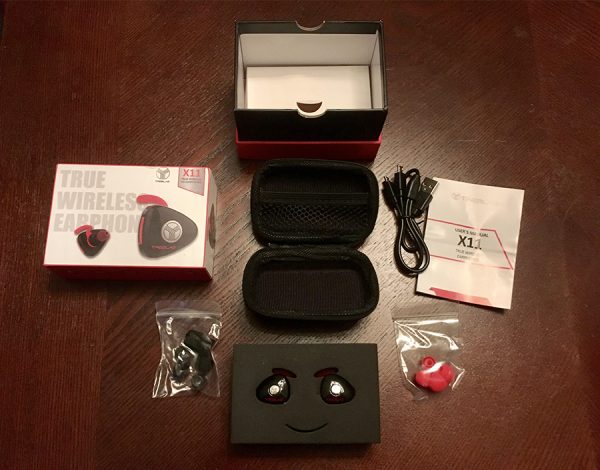 In 2017, Treblab's "truly wireless earbuds," as they call them, are actually not such an usual device. All the same, I was amazed at how small and lightweight the X11's were and eager to put them to the test.
What's in the box?
The earbuds
Carrying case
Manual
3 sizes of rubber eartips
3 sizes of foam eartips
Split-end Micro USB charging cable
Manual
The Specs
The X11 earbuds sport Bluetooth 4.1 profile, a 6-hour battery life, 38-foot signal range (which seemed accurate in my testing), and an inline mic for placing and receiving phone calls. Charging was a simple affair thanks to the special split micro-USB cable that allowed for both earbuds to be charged simultaneously.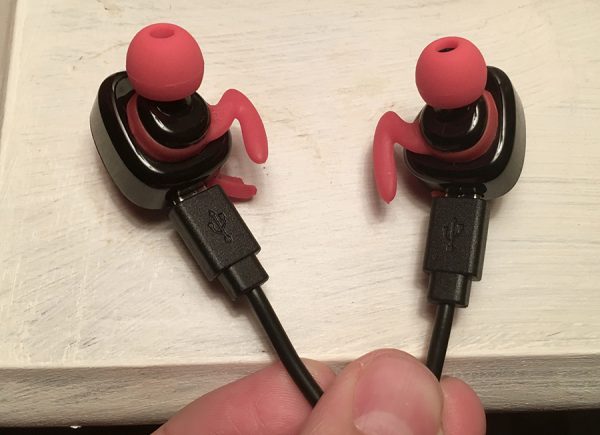 Interestingly, powering on just one earbud activates both the left and right audio channels for single-earbud use. I believe that's what gave me such a hard time with the pairing process. It's a bit of a chore to get both earbuds paired to the device and each other, as they show up as two separate devices in the Bluetooth pairing process. But after the initial weirdness, everything was pretty smooth.
Durability and Design
The construction of the earbuds seemed very solid. I'd say that they're fine to toss into a front pocket or gym bag, but I'd probably stick them in their case or a smaller container simply to avoid losing them. After placing them in my ears, they were practically weightless. There's virtually no chance they would accidentally fall out of your ears.
You'd be very hard-pressed not to find a perfect fit for your ear canals with at least one of the six supplied eartips. There are 3 sizes of both foam and rubber tips, which felt generous to be given so many options.
Both earbuds have a button on them that acts as play/pause for music and answer/hang-up for phone calls. There is no volume control on them. The buttons are located directly over your ear canals, so the force required to press them forced the earbuds painfully deeper.
One quirky feature of the earbuds is that while they're powered on, they flash a very bright blue light. About every 8 seconds or so. The entire time they're on. Since I was testing these at work, I chose to cover up the buttons with tape to keep from distracting my neighbors (and myself) with the blue strobes. But I imagine that steady blinking would be great for visibility in low-light running.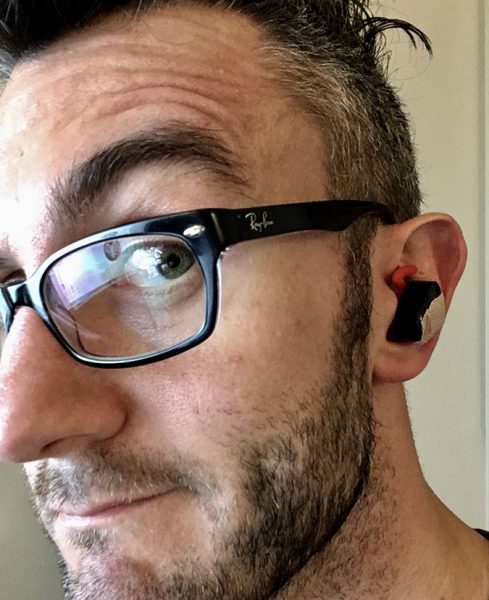 Sound
Initially, I found the sound quality a bit lacking. The bass seemed weak and the treble a little too hissy. But then I realized that the default eartips were a bit too loose for my ear canals. Once I switched over to a larger set and formed a better seal, the sound quality improved dramatically.
After finding the right fit and EQ setting, the sound quality jumped up to very good. The bass was punchy, mids seemed very clean and the treble, while still a little too hissy for my taste, did not deteriorate and contrasted clearly with the heavy bass. I'd consider them to be perfect for workouts and running. The volume reached dangerously loud levels at around 50% of my iPhone's volume threshold, so it's safe to say they're plenty loud. Hours into the testing, I was genuinely surprised they sounded as good as they did, considering their tiny size, wireless connectivity and relatively unheard-of brand.
But then, brand isn't everything.
I managed to get about 5 hours of battery life out of them before I got a spoken "low battery" voice prompt in my left ear. The battery level dropped from 30% to 20% in a moment and then powered off very soon after that. They won't carry you through a full work day, but a long run or gym session? No problem.
If you're in the market for a pair of wireless earbuds that you can throw in your ears and essentially ignore after that, at just under $80, Treblab's are tough to beat.
Source: The sample for this review was provided by Treblab. Please visit their site for more info or Amazon to purchase now.