We use affiliate links. If you buy something through the links on this page, we may earn a commission at no cost to you. Learn more.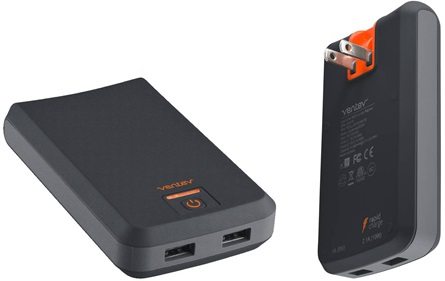 I think it's pretty safe to assume anyone reading this is a fan of gadgets, and perhaps has a pretty healthy supply of their own. On any given day our smartphones function as our GPS, our fitness trackers, our music players, our cameras, and even occasionally as a phone.
With all that use comes a demand for power. While manufacturers are slowly making strides in battery capacity and performance, sometimes you just need a little extra oomph to get you through the day. With this is mind, I was recently given the chance to review the Ventev Powercell 6000+ power bank review.
The Powercell is a pocket-sized power bank. It measures approximately 4.75 inches x 2.75 inches x 1 inches.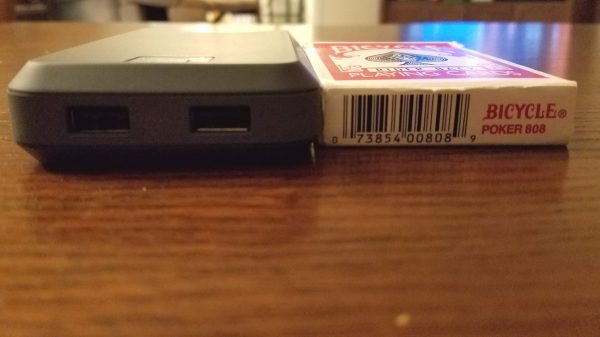 It has a battery capacity of 6000 mAh, yet it's only slightly bigger than a deck of cards. It should easily fit into your pocket or a purse.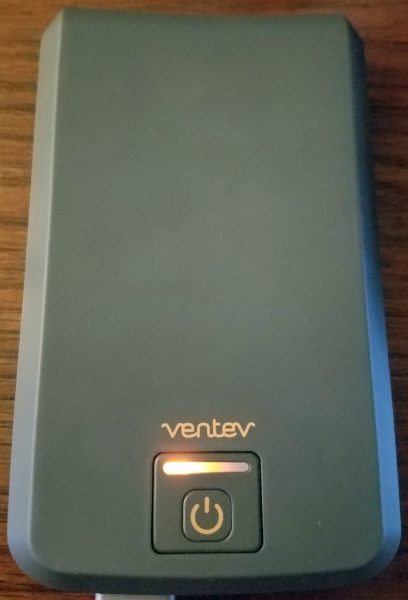 The front of the Powercell contains the power button and an LED notification area. The LED notification area contains four LEDs, each representing 25% of the battery's capacity.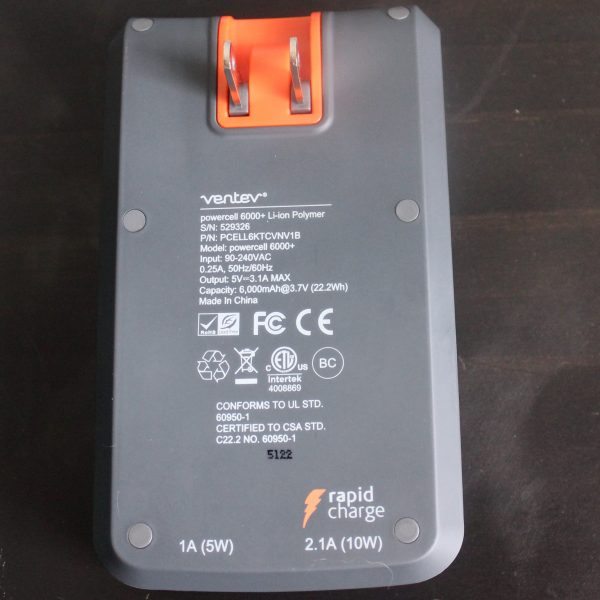 Unlike most power banks, the Powercell doesn't charge via a USB cord; instead, the rear of the Powercell has a foldable AC power plug for charging.
The back also lists the device specifications.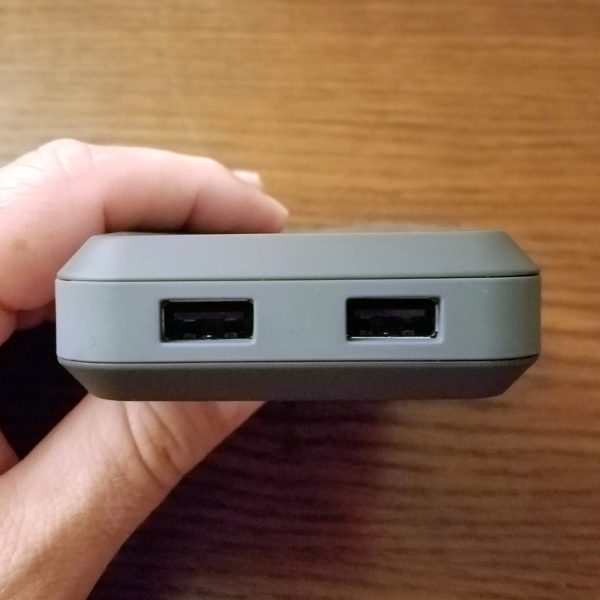 The bottom of the Powercell holds two USB ports. One of the ports has a 1 amp output, while the other is listed a 2.1 amp rapid charge port.
It's very easy to use the Powercell. First, you plug the device into a wall outlet and wait for all four LEDs to light up. Next you take a USB charging cord and plug one end into the Powercell and the other into your smartphone (or other electronic device). You then hold down the power button until the LEDs are all lit. Your device should immediately begin charging.
While testing the Powercell I didn't experience any problem with its ability to charge. I used the device to charge my phone while working as a hotspot; despite this, the Powercell was able to fully charge my phone.
With a 6000 mAh capacity, you will definitely get at least one complete charge from the Powercell, but you may be able to squeeze out a second depending on what phone you have.
Even though the Powercell functioned just fine, I wouldn't suggest purchasing one; I say this for two reasons.
First, the LED notifications aren't very good.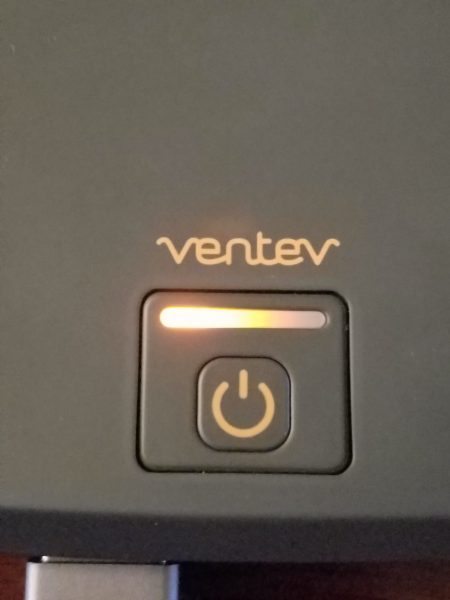 As you can see in the picture above, the notification LEDs are brighter on the left and get dimmer as you go to the right. The light from a single LED would bleed into an unlit LED's area. It made it difficult to determine if the battery is a quarter full, half full, or three-quarters full.
The second issue – and the biggest reason I can't recommend the Powercell – is its price, $59.99. That's far too expensive for a run-of-the-mill power bank. I've reviewed power banks with far more capacity for half the price.
If you are in the market for a power bank, ten seconds spent on Amazon will get you results for dozens of well-reviewed power banks that are a far better value.
Source: The sample for this review was provided by Ventev. Please visit their site for more information.