We use affiliate links. If you buy something through the links on this page, we may earn a commission at no cost to you. Learn more.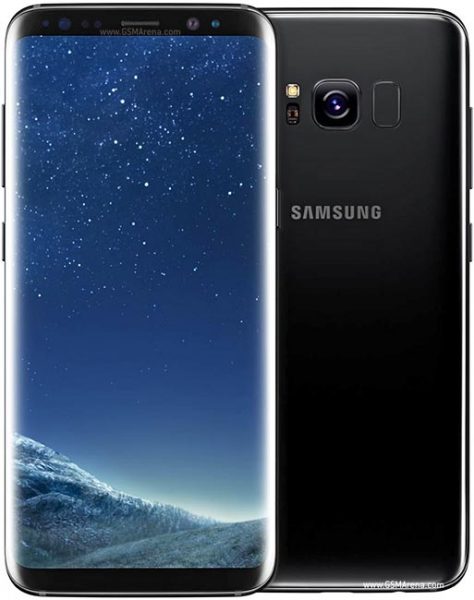 I have been using a Nexus 6P as my main phone since the fall of 2015. It's been a really nice device, but it's time that I hand it down to Jeanne so she can ditch her older than dirt Samsung Galaxy Note 2 and I can move to something new like the Samsung Galaxy S8! 
I just finished watching Samsung's Unpacked Event where they officially unveiled the Galaxy S8 and S8+ devices. I'm excited about the new phones. The event itself didn't sway me to want to buy one of them though. I had already decided that I would be buying one months ago. My only struggle has been trying to decide which one to choose: S8 or S8+. I've finally made up my mind to go with the S8. The S8+'s crazy large display is very tempting, but I'm looking forward to having the same size screen as my Nexus 6P in a more pocket-friendly size.
The Samsung Galaxy S8 and S8+ devices won't be available until April 21st, but pre-orders start at 12:01 AM tomorrow morning through Verizon, AT&T, and T-Mobile. The S8 will be priced at $750 and the S8+ will be $850 from AT&T and T-Mobile, but only $720 and $830 through Verizon, which is the carrier that I use. Verizon and T-Mobile are also including a new Samsung Gear VR headset and other goodies.
I also want to buy a Samsung DeX dock which will let you connect the S8/S8+ to a monitor, keyboard, and mouse for a full-screen PC-like experience. I'm really excited to try that feature. Right now there isn't any info about pricing or availability. But if it's up for pre-sale at 12:01 tomorrow morning, I'm adding one to my shopping cart along with a black S8.
Check out Samsung for more info on the new Galaxy S8 and S8+ devices (Note: at the time I'm posting this, they haven't added any specific product info).
Is anyone else as excited as I am to get their hands on one of these new phones?
Update 03/30/17
I didn't pre-order like I planned to this morning. I found out last night that buying an S8 will bump my Verizon plan to their new Unlimited plan which also means my company discount through my day job (Cummins Inc.) would be dropped causing my monthly bill to increase. The unlocked versions of the new S8 phones won't go on pre-order until May 9th so I have time to figure out what I want to do between now and then and will be able to play with a Galaxy S8 loaner unit from Verizon soon which I'll be reviewing.