We use affiliate links. If you buy something through the links on this page, we may earn a commission at no cost to you. Learn more.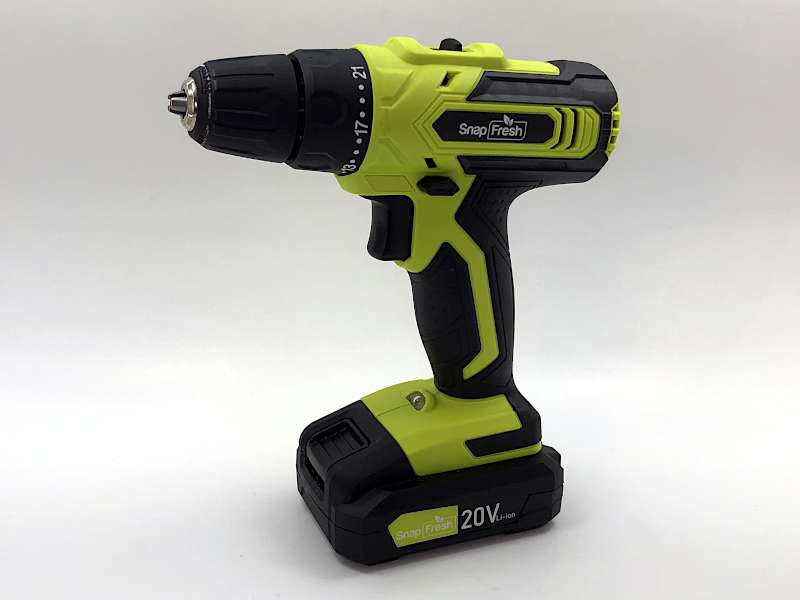 REVIEW – Last fall I reviewed the SnapFresh cordless leaf blower.  At that time, it was their only battery-powered tool, but now they have several more in their 20V line.  I like the blower and still use it, so now I'm testing their cordless drill.
What is it?
This is a consumer-grade, battery-powered, cordless drill that uses the same 20V/2.0Ah battery found in the other SnapFresh tools.  The drill has 21 torque settings, one drill setting, and two speeds.  It comes with a battery and charger, a variety of bits, and a case.  Note that the Amazon page claims that this tool is also an impact drill (better known as an impact driver).  This is, however, only a drill; it is not an impact driver.  This drill is made by SnapFresh, a brand owned by Ningbo Babytec, a Chinese company.
What's in the box?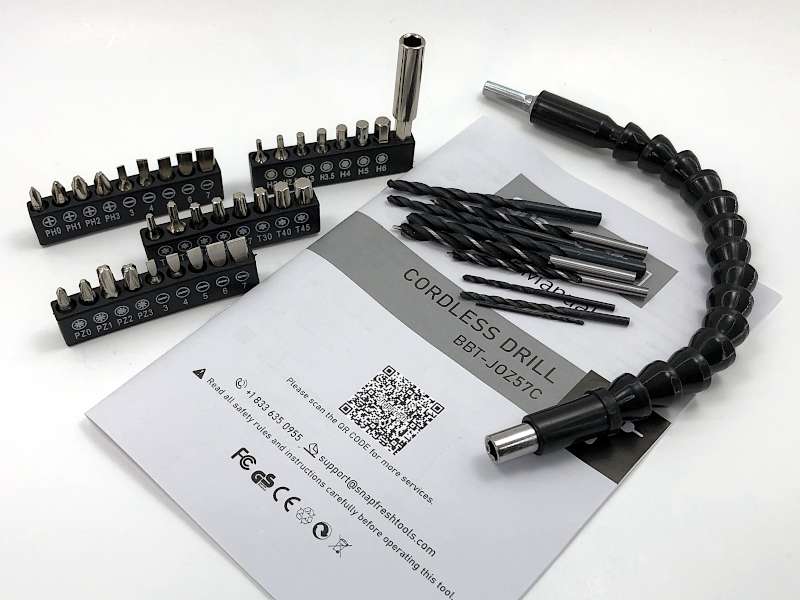 Cordless drill
20V 2.0Ah battery with charger
8 drill bits
33 screwdriver bits
1 extender
1 flexible shaft
Carrying case
User manual
Hardware specs
Speeds: low (400 rpm) and high (1400 rpm)
Weight: 2 lbs (+ 0.7 lbs for the battery)
Size: 5 x 7.5 x 3 inches (with battery)
Battery: Lithium-ion (20V, 2.0 Ah)
Charge Time: 60 minutes
Design and features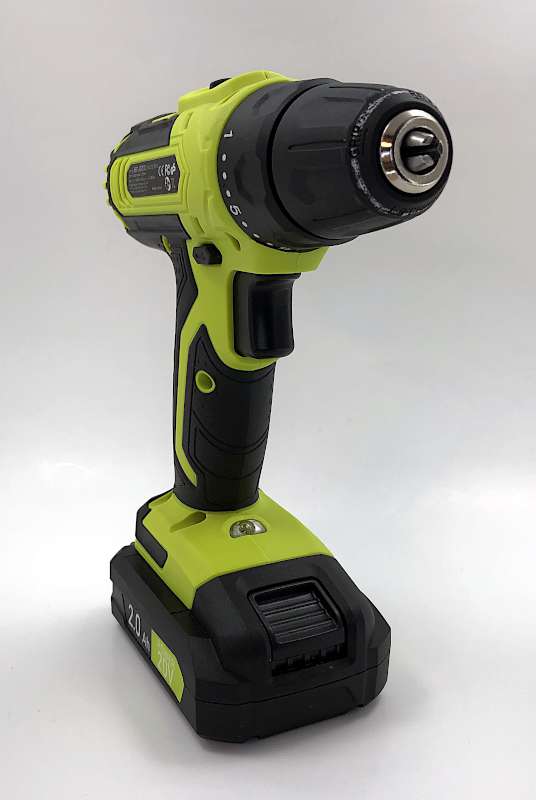 SnapFresh's cordless drill is a pleasant mixture of small and hefty.  On the one hand, it's only 8.5 inches tall and weighs less than three pounds.  On the other hand, it feels very solid and well-built.  Despite lots of yellow-green plastic, it doesn't feel cheap; there's no sense that the various parts are likely to pop off or break.  As it's small, the drill can be easily held with one hand, and with the battery attached it's decently balanced.  The rubbery grip on the front and back of the handle makes it easy to hold the drill without any slipping.  For an entry-level, consumer-grade drill, it seems like a solid, robust tool.
Installation and setup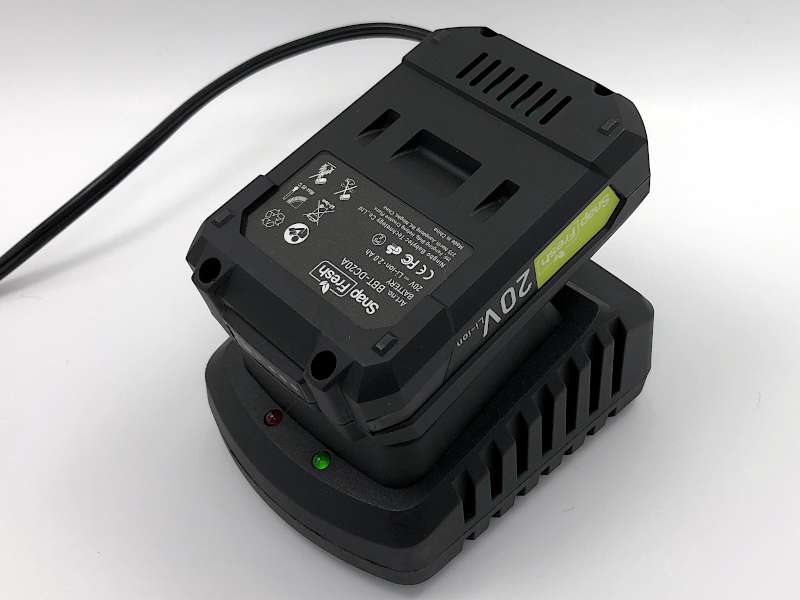 The drill arrived in a small, bright green box.  Inside was a rectangular carrying case that contained everything.  The only setup required is to insert the battery into the charger and plug it in.  SnapFresh says it should take about an hour to charge.  When finished, the red LED turns off and the green one turns on.
When I first picked up the drill, I noticed that there were small hairs on it as well as dirt and scuff marks; it was kind of gross.  (Note that I found even more of these same problems on their impact wrench, but none on their hedge trimmer.)  It appears that SnapFresh's assembly process needs to do a better job cleaning their drills and wrenches before they put them into the box.  I used a rag and wiped everything down before I used it.
Performance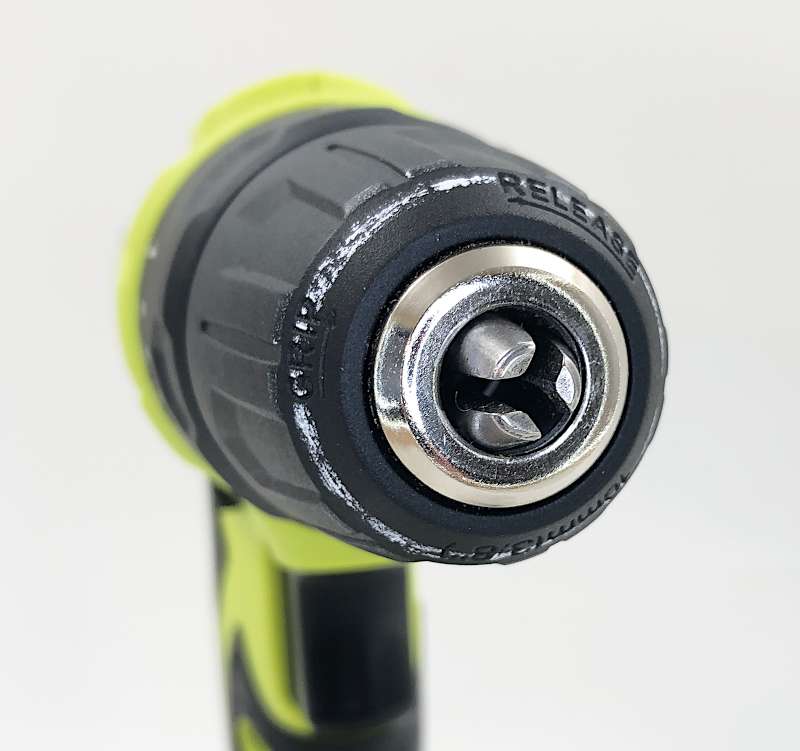 The drill has a built-in chuck, which worked just as I would expect.  I was easily able to set and unset drill bits and the screw extender.  Note that the white marks on the front of the chuck in the picture above were something that I added while using the drill to repair the white trim in my kitchen.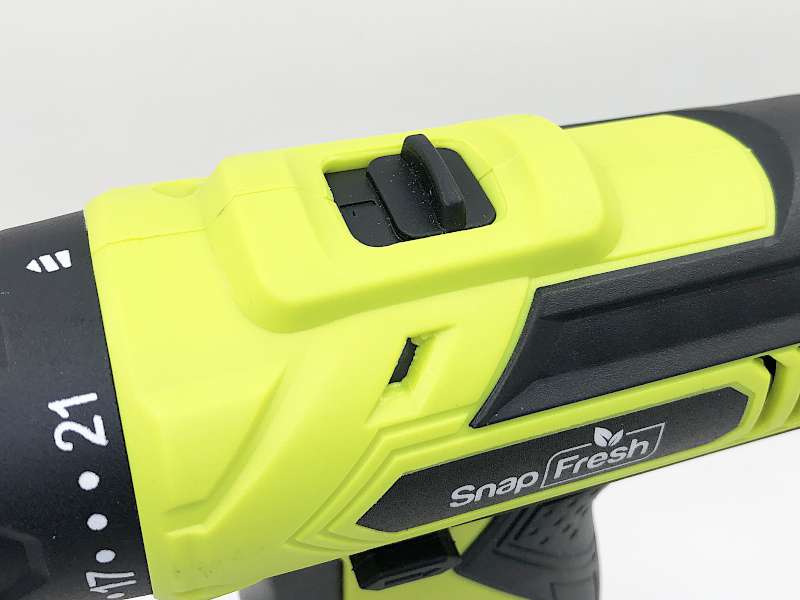 The drill has two speeds.  Position 1 is low speed–you can see the #1 in the switch in the picture above–which has a higher power but at a lower speed.  SnapFresh recommends this speed for drilling larger holes or driving screws.  Position 2 is high speed, and SnapFresh recommends it for drilling smaller holes.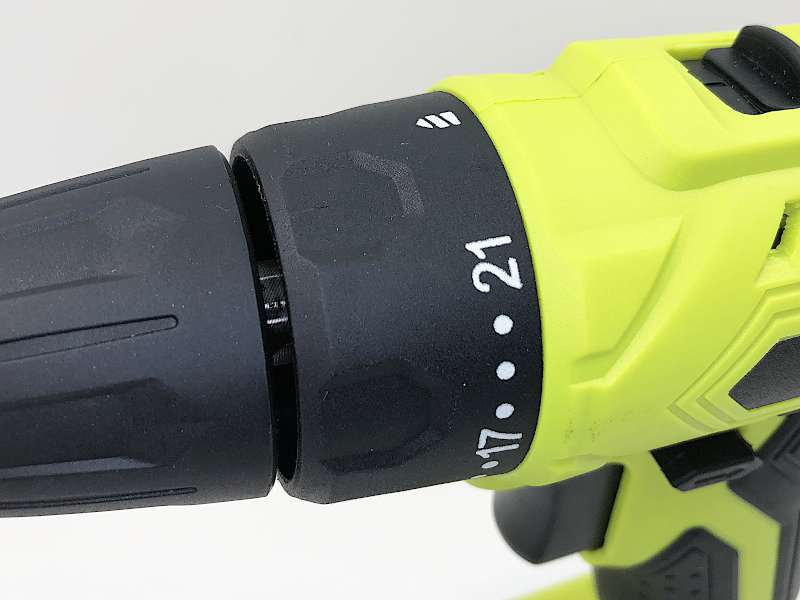 The drill has 21 levels of torque; the higher the number, the more torque and the further it will drive the screws.  Generally speaking, lower numbers are good for smaller screws and for softer woods and materials, while larger numbers are good for larger screws and denser woods and materials.  It's a good idea to start with a smaller number and then increase if the motor slips before the screw is fully tightened.  The drill also has a drill mode, which is best for drilling.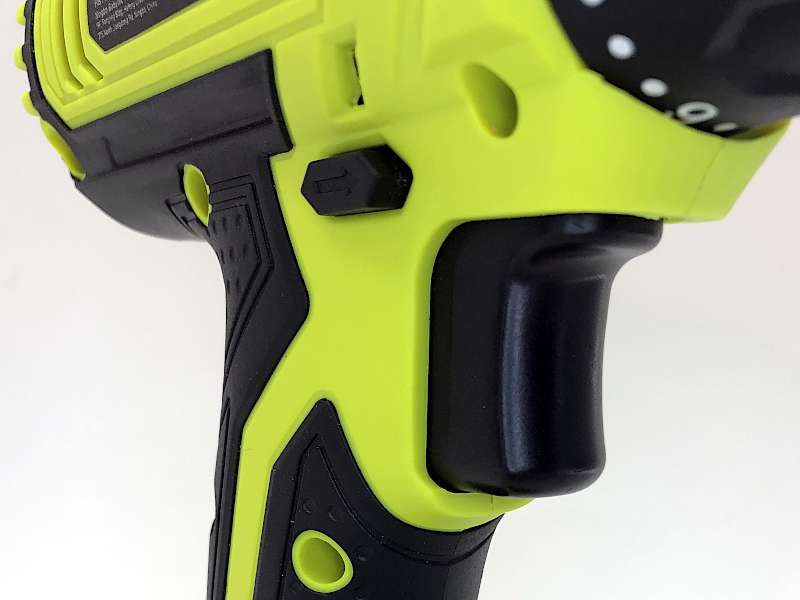 The on/off switch and the forward/reverse selector work just like every other drill I've used.  I found it easy to control the drill and set it to various speeds as I was drilling and driving screws.  As I note in the video below, the drill bit I used for making the ramp was very dull and barely able to drill a hole in soft pine.  I tested a couple others and found them to be equally poor.  I've already thrown the drill bits away, as they are pretty much useless.  If you don't already have your own drill bits, you would do well to visit your local big box store and pick up a good set.
The screw bits come in small holders with labels.  There's a nice variety of sizes and shapes (flat, Philips, star, hex, etc.), but I found that they slip out of the holders very easily.  I'll need to keep them in the case or put them in another container, otherwise I will lose these bits.
I used the SnapFresh drill for a couple of projects around my house, and I documented everything in this video:
Extra Features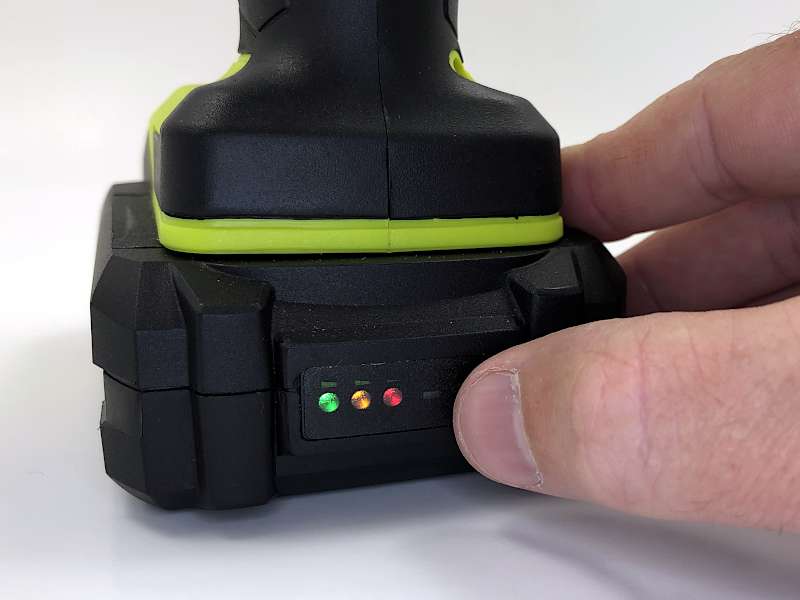 If I need to know how much charge is left in the battery, I can press a small button on the battery.  The three LEDs indicate full, half, or nearly empty.
There's a small light built into the base of the handle, which makes it easier to see what I'm drilling.  It's not super-bright, but it's good enough for most jobs.
Finally, it comes with an eleven inch flexible extension that can make it easier to drive screws into hard-to-reach places, so long as you don't need too much force.
What I like
Hefty feel
Small and light
Torque settings and speeds
Enough power to get jobs around the house done
What I'd change
A different set of drill bits
Clean the drill before shipping it
Final thoughts
SnapFresh's cordless drill is a good entry-level drill.  It's small and light yet feels quite sturdy.  It has plenty of power for the around-the-house projects that I've used it with.  It comes with everything that you need to get going, though you'll want to buy another set of drill bits, as those that are included are dull.  If you have other SnapFresh tools, like their leaf blower, you can swap out the batteries.  Overall, I like this little drill, and I'm happy to have it in my garage.
Price:  $79.99
Where to buy:  Amazon
Source: The sample for this review was provided by SnapFresh.