We use affiliate links. If you buy something through the links on this page, we may earn a commission at no cost to you. Learn more.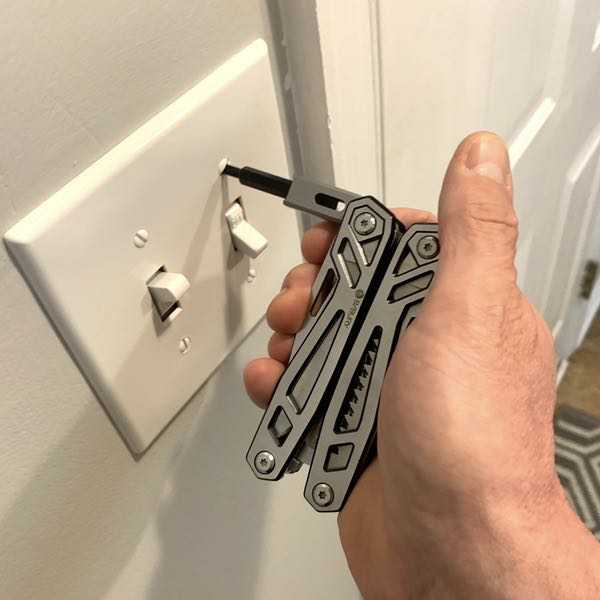 REVIEW – Hooray for multitaskers! The Bibury 21-in-1 Multi-tool promises just that, in a solid steel package that delivers the goods. He's chunky. He's versatile. Let's go learn more. To the review!
What is it?
It's a multi-tool that includes a combination pliers function (Needle-Nose Pliers, End Cutting Pliers, Combination Pliers), a hexagon sleeve for screwdriver bits, multiple cutting tools (knife, rope cutter, saw, and slicer), a file, a ruler, a bottle opener, a can opener, an awl, and a flat head screwdriver. I think that's all. I lost count.
What's in the box?
You'll get the multi-tool, a case/holster, and a set of 4  double-sided screwdriver bits.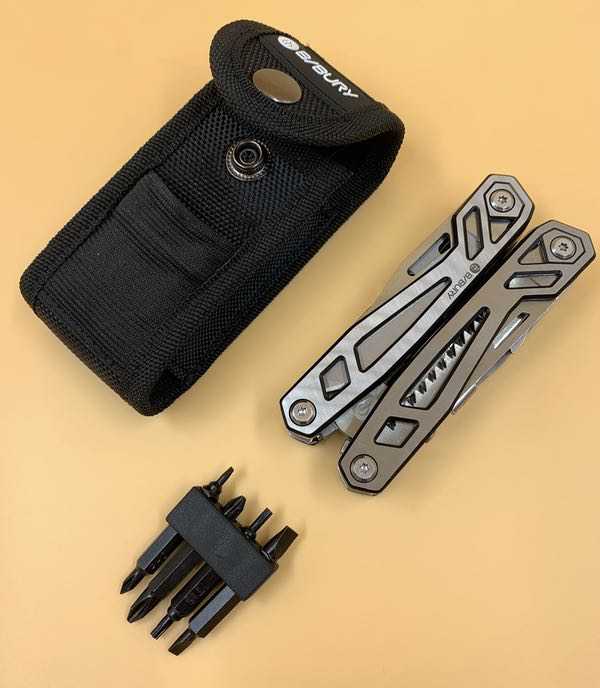 Hardware specs
4.8 x 2.9 x 1.7 inches
11.8 ounces
Stainless steel construction
Includes 4 double sided screwdriver bits with 8 different bit heads (flat head, philips head, and torx bits in multiple sizes)
Safety locking mechanism
Design and features
The Bibury 21-in-1 Multi Tool is all burly stainless steel construction, and you'll feel that immediately when you crack the package. Or maybe when you pick up the box on your doorstep. At a hefty 3/4 pounds, this multi-tool is not playing around. Check out the size of the monster in my average-sized hands.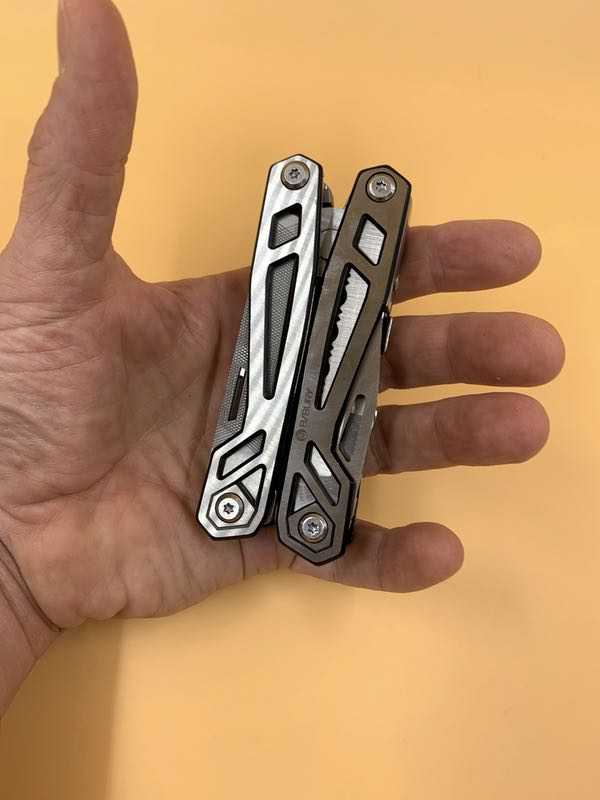 But there's good reason for that size and weight. This thing is built from hardened & heat treated 3CR13 stainless steel for heavy work, made to last a very long time. Those contoured buts are engineered for a solid grip, even if your hands are wet.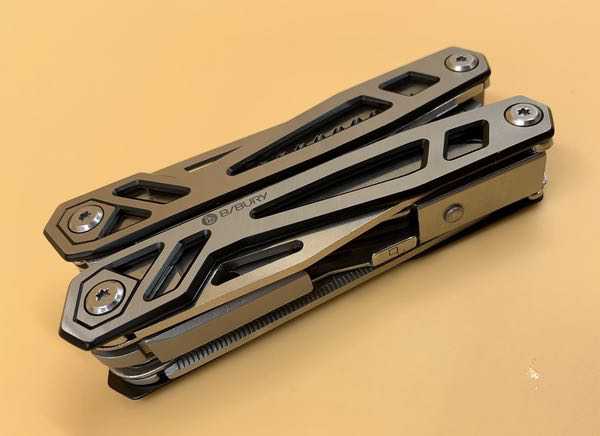 Open her up, and you'll get a full-sized set of spring-loaded multifunction pliers including an end-cutting tool.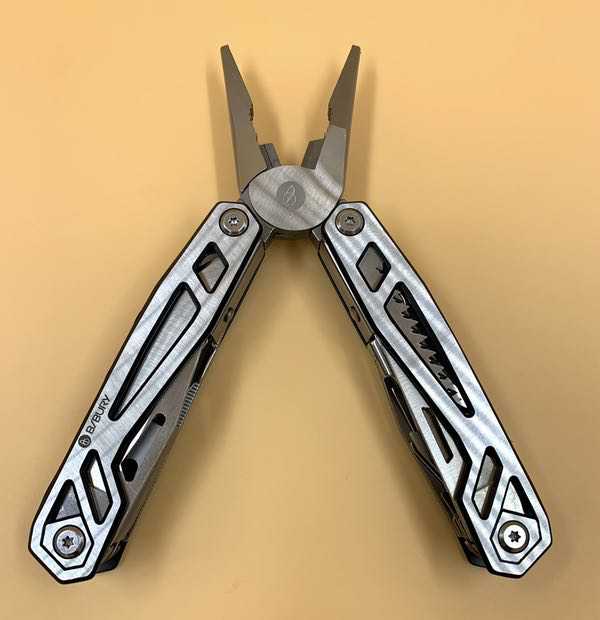 Another hand-shot for size reference. It feels solid and substantial in your hand, but the action is super smooth.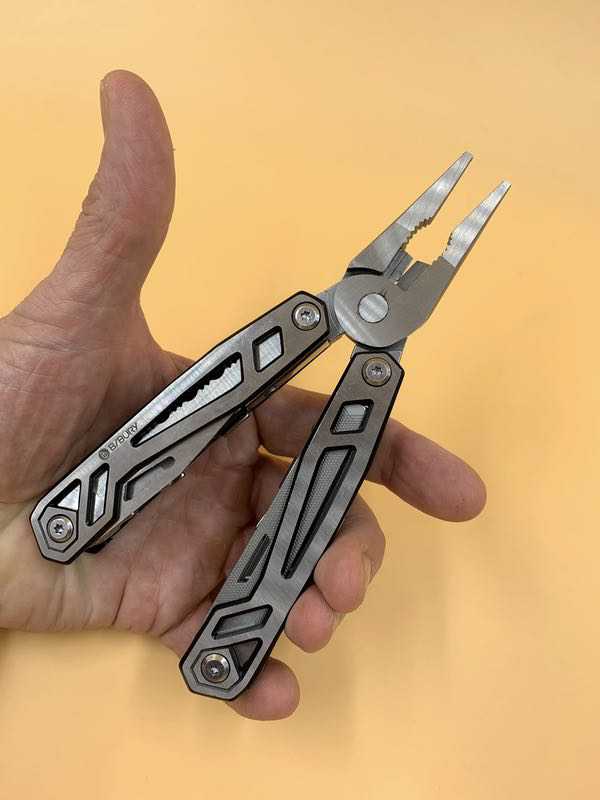 You'll access all of your other functions from the closed position. The Bibury 21-in-1 multitool features a safety locking mechanism to keep your weapons from slipping on you. See that button next to my thumb?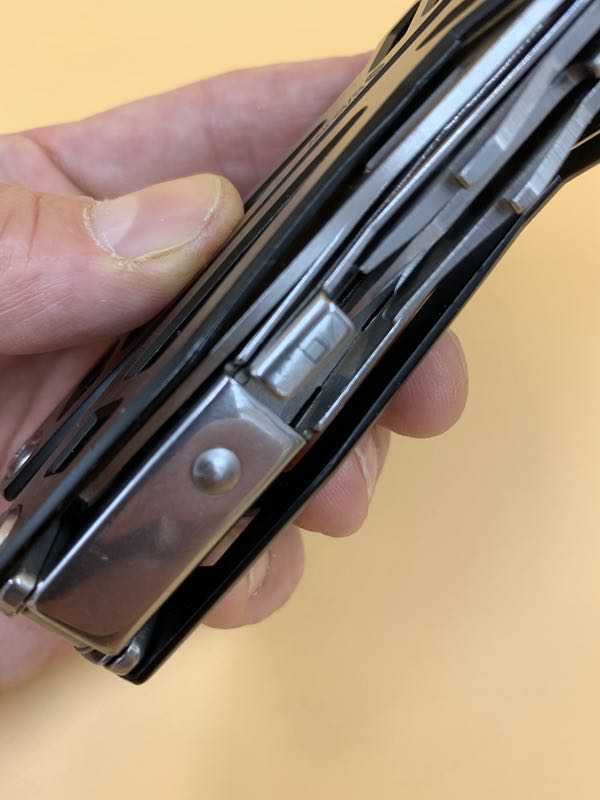 When your chosen tool (the rope butter in this case) is fully extended it locks into position. You'll push that button to unlock it and return it to the closed position.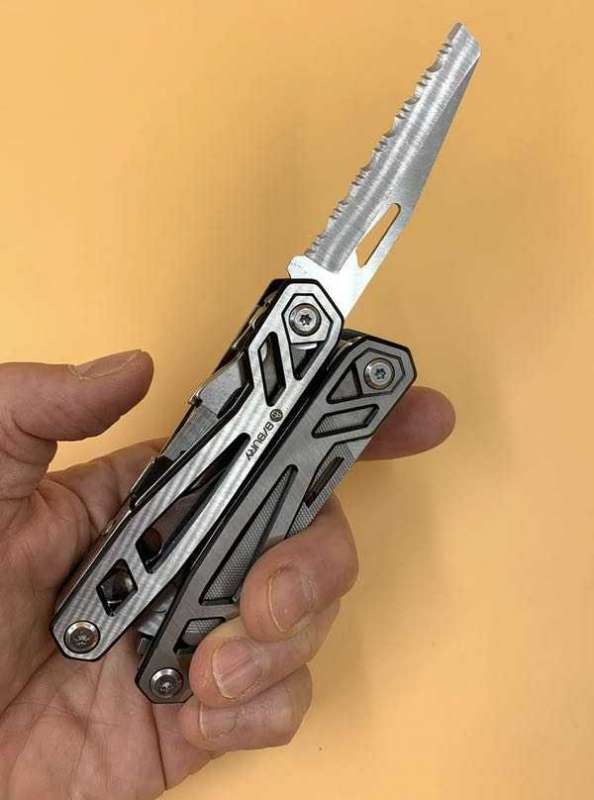 Every tool on the device uses the same locking mechanism so you don't carve up your fingers.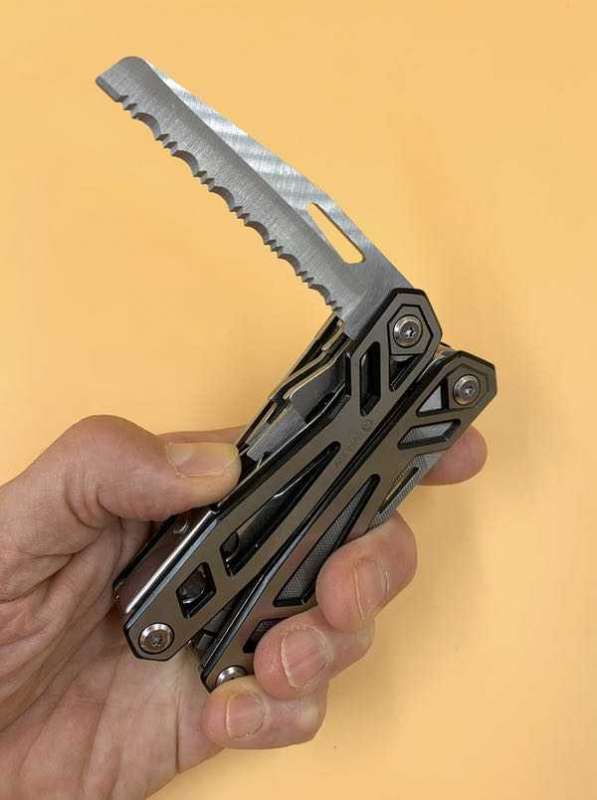 And speaking of sharp things… another benefit of a  bigger multi-tool is that you get full-sized blades. There's a rope cutter/slicer and a saw blade on this side.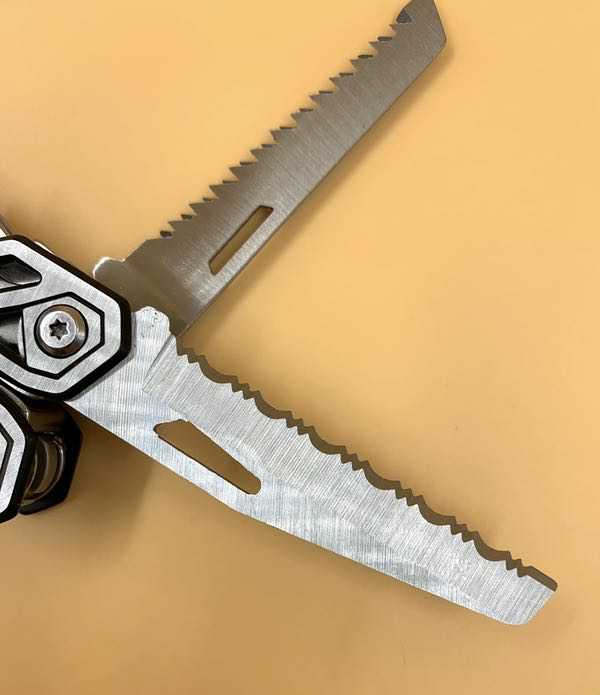 The opposite side has a standard knife blade and a file. That file has a little centimeter ruler on the back side as well.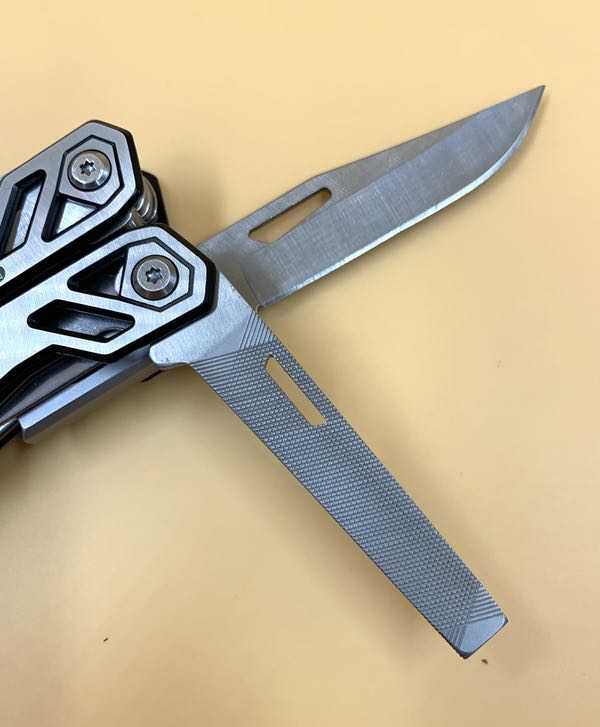 Back on the saw blade side you'll find a bottle opener, a can opener, and an awl that also has a sharp edge for slicing.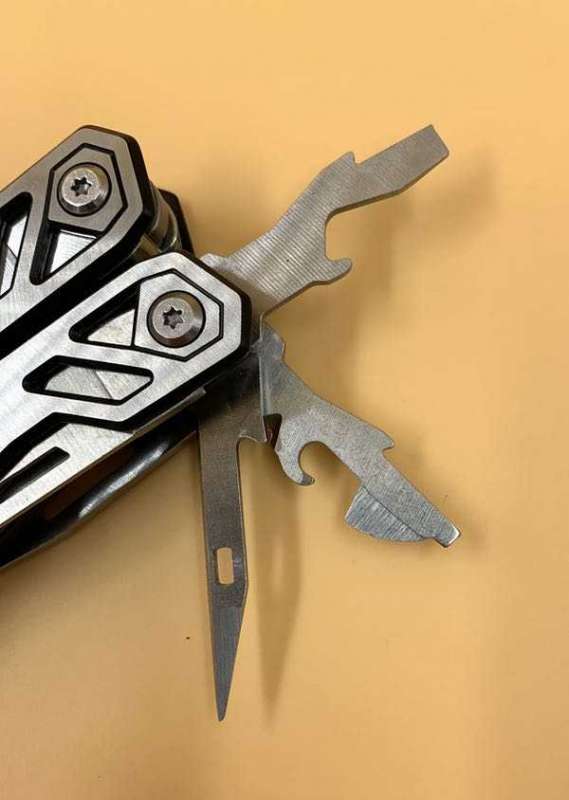 But just when you thought you were done, you get more. This kit includes a set of 4 double-sided screwdriver bits with multiple Phillips, flat head, and torx bit ends…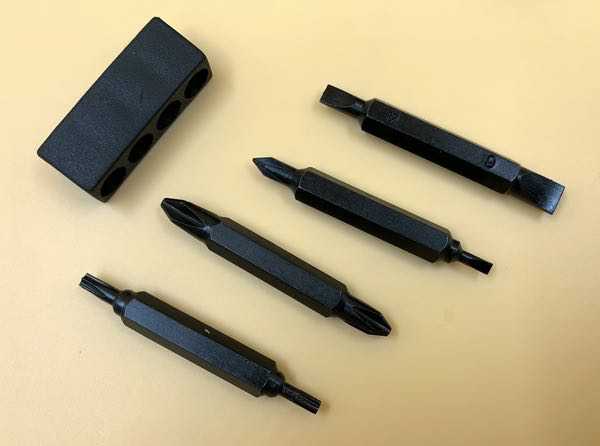 The knife blade side of the tool has a stainless steel hex sleeve that you can insert these bits into for use as a screwdriver. Or you can bring your own bits as you like. The hex sleeve can be also be locked at a position 90 degrees to the handle for getting into tough-to-reach places as I show in the highlight photo at the top of the article.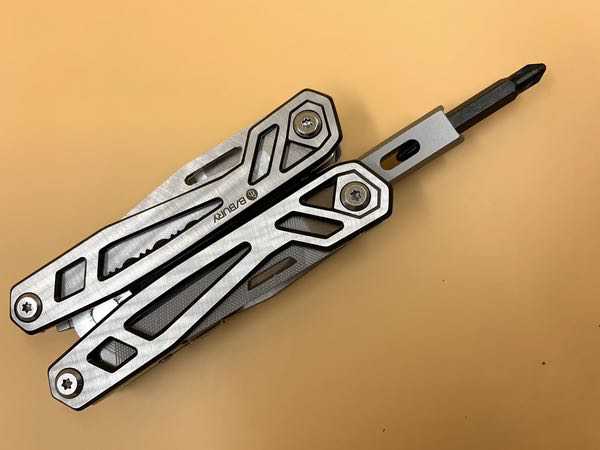 All of this packs up into a nice case with a pocket on the front for your drill bits. There's also a belt loop on the back for attachment to your bag (or belt).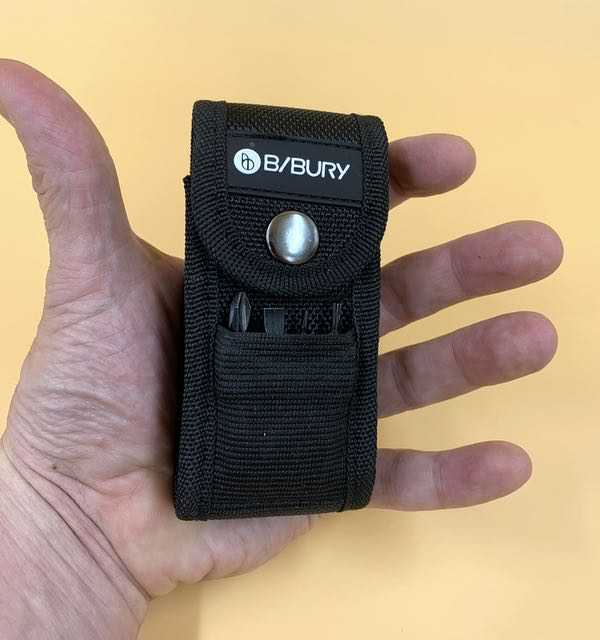 Performance
The Bibury 21-in-1 Multi Tool is a beefy, well designed piece of gear that does pretty much all the things really well. I really like the full-sized blades for cutting jobs. The combination of saw blade, rope cutter, and knife pretty much work for just about every cutting function you might need.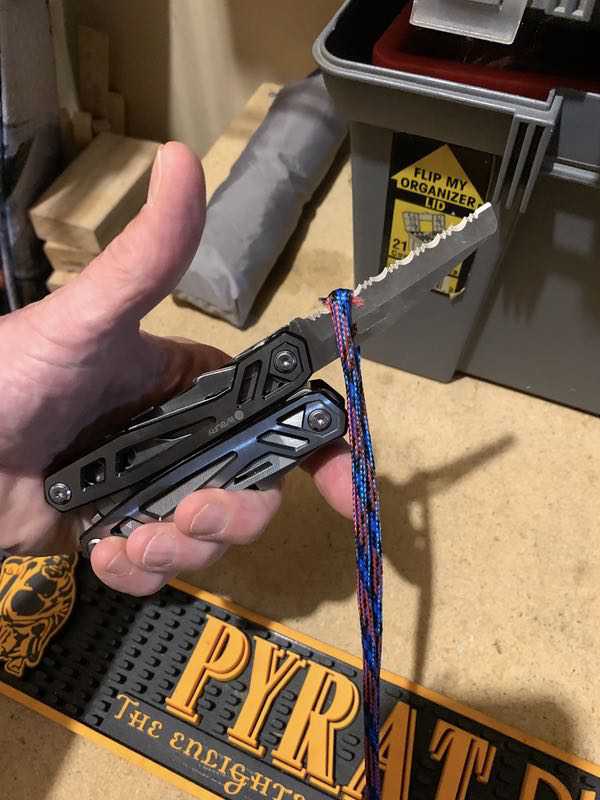 The hex sleeve & screwdriver bits are a big plus for versatility and functionality that I haven't seen often. I love that you can slide your own bits in there if you need them. I also like the ability to lock the sleeve in at the 90-degree angle for tight spots (Yes, this isn't a tight spot… but the visual reference is helpful).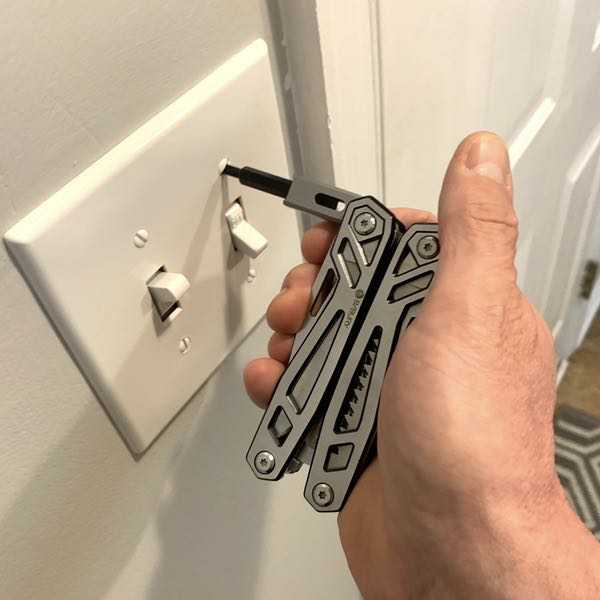 If I am out in the world doing outdoorsy things, I think the balance of the tools become particularly useful. A can opener, a bottle opener, and that awl/slicer will come in handy on a fishing trip or camping trip if I only want to take one device. I did not test the can opener, but can report that the bottle opener works really well.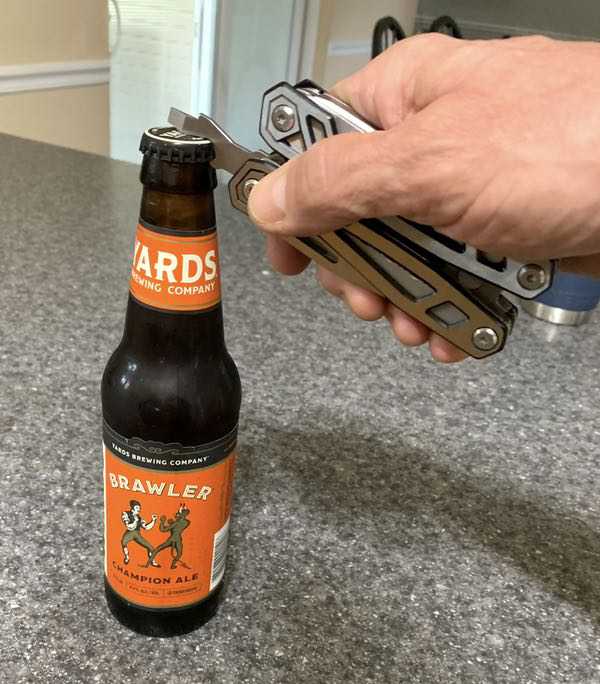 Probably the only tool that I question in the set if the file/ruler, which I may not see as much use for. But it doesn't get in the way, and I'll probably find a use for it at some point. Given that many multitools come with all kinds of odd little accessories, I'm pretty happy to find only one kinda/sorta useful tool in the bunch.
The construction and engineering are exceptional. Every component feels heavy duty, yet every operation is smooth and flawless. If reliability is a factor based on where you're planning to, you'll like this one.
The one big consideration for me here is the price you pay for all that chunky goodness, and that is size and weight. This is not a tiny streamlined tool that you slip in a pocket and forget about it. The tradeoff is rugged reliability, but you'll want to think about where it goes in your kit if you want to pack light.
What I like
Superb construction and design
Made for heavy-duty work
Well-chosen collection of tools & features for practical everyday use
Locking safety feature
What needs to be improved
Big and heavy build may not be for everyone
Final thoughts
I really like the Bibury 21-in-1 Multi Tool for its bomb proof construction and practical set of tools/features. I'm not sure if I added up 21 total tools, but it comes close! It is a chunky boy, however, so you'll want to think about how you intend to use it. I'm OK with that tradeoff, especially if I am out in the wild and want a tool that isn't going to fail on me. This beast looks like it will be around my kit for a very long time.
Update 6/23/22
This multi-tool has taken up residence in the kitchen drawer because it gets constant use. And I mean constant use: opening packages, tightening screws/nuts, opening bottles… I'm always reaching for this thing. And it shows no signs of sticking or wear. It's probably going to be in service for years.
Price: $39.99
Where to buy: Go to the product page at the Bibury Tools web site (save 30% with coupon code: a3zb93wk (expires 8/30/21))
Source: The sample of this product was provided by Bibury Tools.