We use affiliate links. If you buy something through the links on this page, we may earn a commission at no cost to you. Learn more.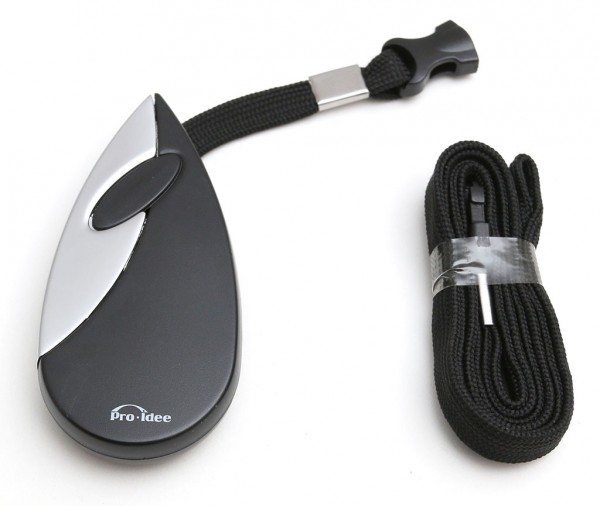 Have you ever found yourself with a plate of food but no fork or spoon to help you eat it? The Pro-Idee Picnic Cutlery set makes sure you never find yourself in that situation again. It's a handy tear drop shaped container that holds a fork, spoon and knife. Let me show you how it works.
Note: Images can be clicked to view a larger size.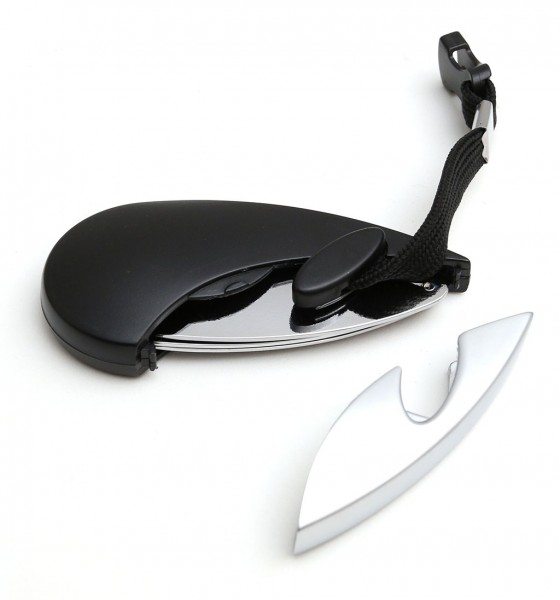 The Pro-Idee Picnic Cutlery set is housed in a small plastic holder with a zinc cover that doubles as a bottle opener. The cover slides on and off with a bit of effort. When the cover is removed, the cutlery is exposed.

The knife, fork and spoon are made of polished stainless steel and stack into a nice semi-flat bundle.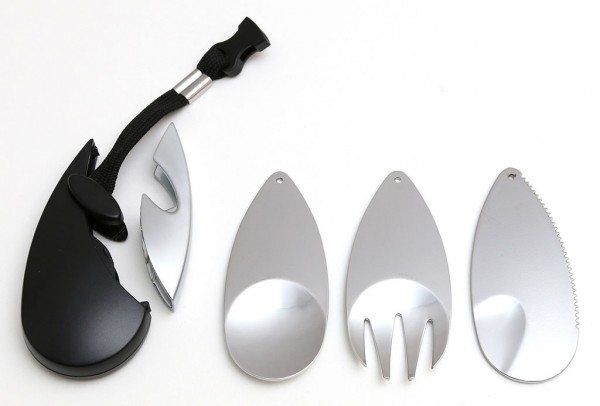 The cutlery is definitely on the small side, but this isn't a set that you would probably use every single day. It's best used for those times when you find yourself without a regular set of silverware. That said, it does work pretty darn well – at least for certain types of foods.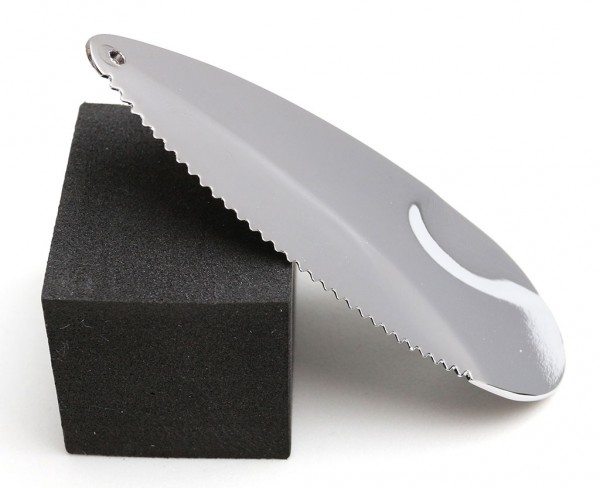 The knife has a serrated blade that isn't sharp, but it will cut through meat pretty well.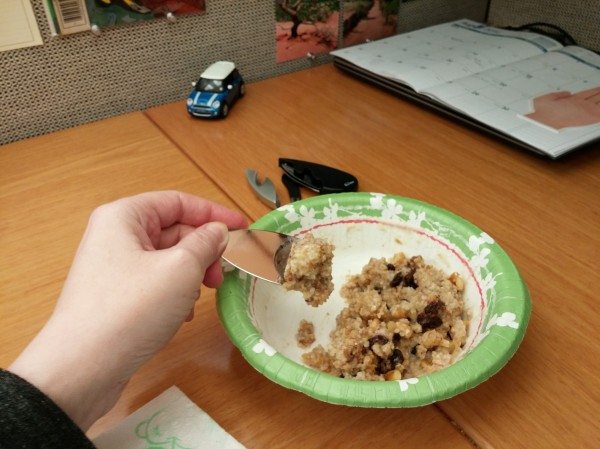 This picnic set came in very handy this morning when I made some steel cut oats and realized I didn't have any plastic spoons in my drawer. Instead of hiking down to the cafeteria for one, I just pulled out the Pro-Idee kit and commenced eating. The spoon worked fine for this task and would work equally well eating ice cream, yogurt, pudding, or similar foods. I don't think it would work very well for eating soup though unless have a very long lunch break. The fork (more like a spork) works well for most foods, but there's no way you're going to enjoy a plate of spaghetti or other noodle dish with it as your main means of eating.
The biggest downside to the Pro-Idee Picnic Cutlery set is its price. At $49 US, that's crazy expensive when you can spend significantly less or even nothing at all on a traditional fork, spoon and knife. Heck, most of us have spare flatware cluttering our kitchen drawers, so you can effectively create a set for free.
Where the Pro-Idee Picnic Cutlery set shines is in its design to be compact, convenient and reusable. It's easy to store in your gear bag, making it a good candidate for your EDC (every day carry) kit. And where other solutions like the spork and other only let you use one utensil at a time, the Pro-Idee kit is a true cutlery set with one of each implement. It's still crazy expensive though…
Source: The sample for this review was provided by Pro-Idee. Visit their site for more info.
Product Information
Price:
£ 29.50 for a set of 2 ($49.00 US)
Manufacturer:
Pro-Idee
Pros:

Compact
Provides a spoon, fork, knife and bottle opener in a small holder

Cons:

Very expensive
Small
Holder awkward to open