We use affiliate links. If you buy something through the links on this page, we may earn a commission at no cost to you. Learn more.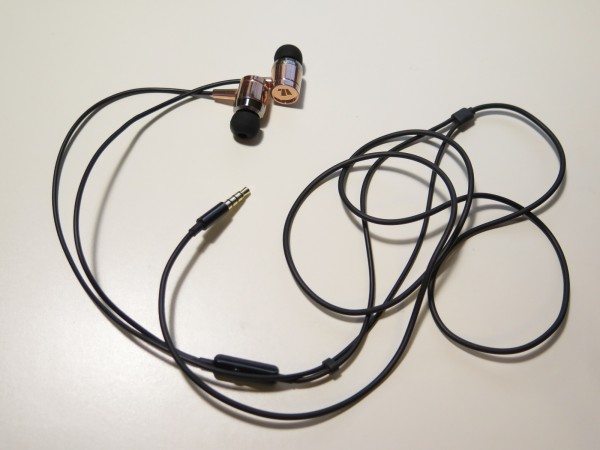 Headphones are the type of thing that are very hard to shop for, since there's so much to look into – sound quality, comfort, and price.  I love a bit of bling in my technology and gadgets, so when I saw these Forte Impact earbuds in rose gold, I couldn't resist to review them! Let's take a look.
Note: Images can be clicked on to view a larger size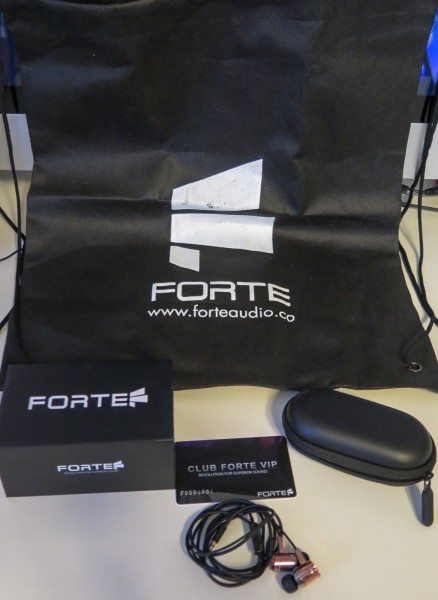 I received the Forte Impact earphones with a cotton carry bag, carry case, and sturdy box.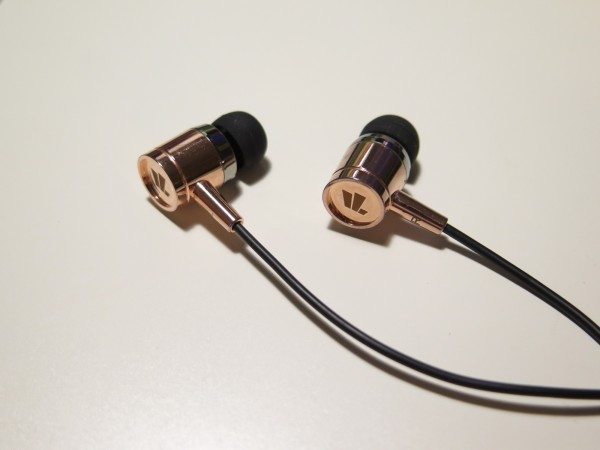 Upon opening the box, I was surprised that they weren't a rose gold metal, but plastic. They sport an "F" Forte logo on either ear piece, with an "R" for the right earbud.  Feeling light in my hands and also in my ears when wearing them is definitely a plus. The cables are sturdy and didn't feel like breaking, which is important when throwing them around in a bag or a on desk.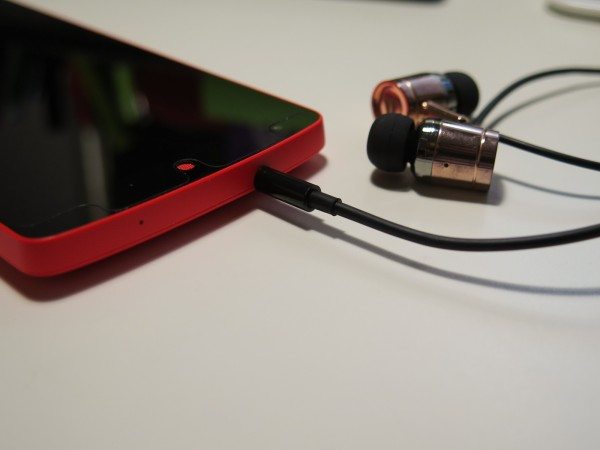 The earphones use a 3.5mm plug for your standard audio input jack. I like that it's a straight plug so that you can still fit these into a mobile device with a case.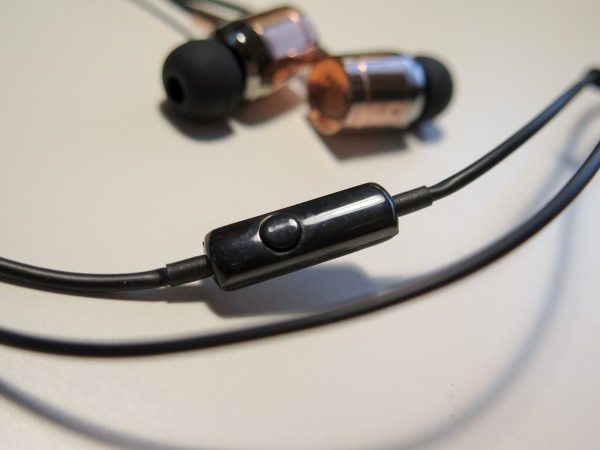 There is a built in microphone with one button to pause/play music.  It looked and felt bit  too "plasticy" for my taste, but functional.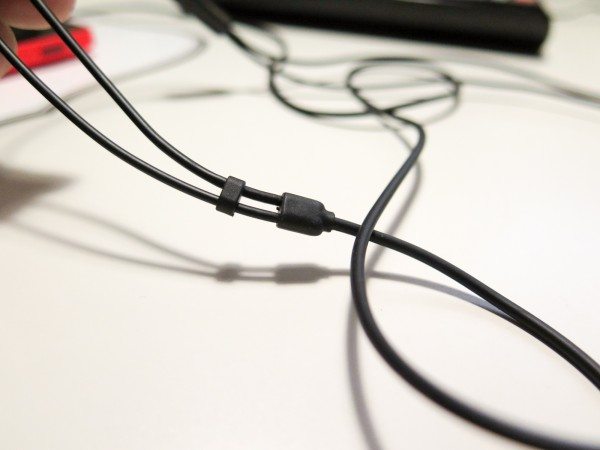 There is a simple ring to tighten the fit along the bottom of the buds.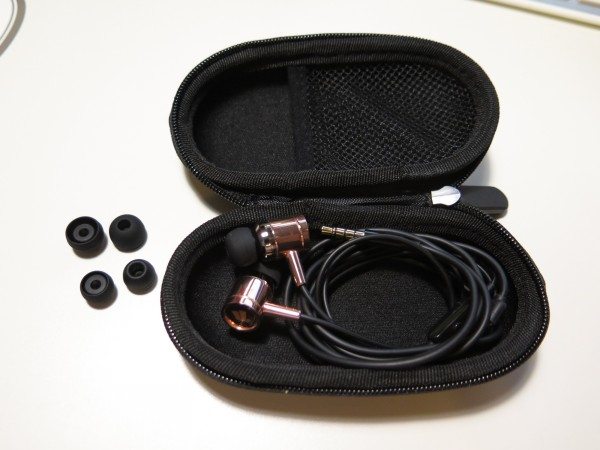 A rubberized black case comes in handy to carry the earphones in, and there also come two extra pairs of different sized silicone inserts. You could also use your own inserts if you wanted to swap them out.
Forte described the technology used in these earphones a proprietary Harmonic Interference-Free (HIF) technology, which is "in short a mathematical way to improve sound quality and performance."  I launched my favorite music app on my Nexus 5 and definitely hear some nice crisp sound, along with a bit of bass.  I'm no audiophile, but these definitely were MUCH better than the cheaper earphones I kept in my bag!  When using it on a mobile phone call, the other person on the line was able to hear me relatively clearly, although a bit "bassy".  Even though the earphones didn't feel as great a quality as other buds on the market, the sound they deliver definitely makes up for it.  The Forte Impact earphones are currently on sale via their website for $59.99 in rose gold (pictured here), silver and champagne gold.
Update 02/13/15
These earbuds were good for a while, but now the "copper" color has gone black completely.  Not so great to look at, though they still work.
Source: The sample for this review was provided by Forte. Visit their site for more info.
Product Information
Price:
$59.99
Manufacturer:
Forte
Requirements:
Pros:

Clear sound
Loud bass
Good range
Comfortable

Cons:

Not great for phone calls