We use affiliate links. If you buy something through the links on this page, we may earn a commission at no cost to you. Learn more.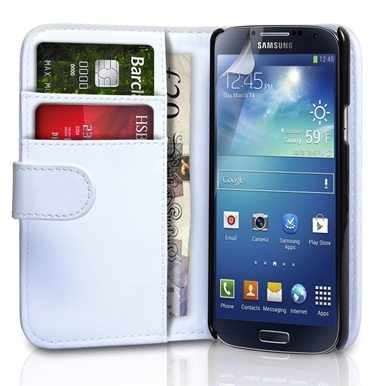 Remember waiting for weeks for accessories to be available for your new phone?   Being extra careful not to scratch your new gadget until some company had time to get the new device, finalize their case design, produce it, and get it ready to ship it?  Apparently those days are gone, and accessories are available before the gadget itself now.  I actually had a new iPhone 5 case for a week before the iPhone 5 itself actually arrived – and it was a perfect fit.  Are the gadget manufacturers releasing tech details to accessories manufacturers in advance, or is the rumor mill getting so good that they uncover the details themselves?  No matter, there seem to be a lot of accessories in advance of the release of the Samsung Galaxy S4.  Granted some Samsung Galaxy S4 Accessories, like styluses, are a bit generic and can be used by other devices.  Other products, like Samsung Galaxy S4 Cases, do rely on precise measurements, and you'd think they would need some lead time to check the fit before getting the cases to market.  Whatever you're looking for – a stylus, screen protector, car charger, or Samsung Galaxy S4 Covers – you're likely to find what you need in advance of the phone's release date.
So what's happening?  Are people leaking details and phones are often only getting minor updates – to the exterior, at least – so it's easy to guess what a new case should look like well in advance of release?