We use affiliate links. If you buy something through the links on this page, we may earn a commission at no cost to you. Learn more.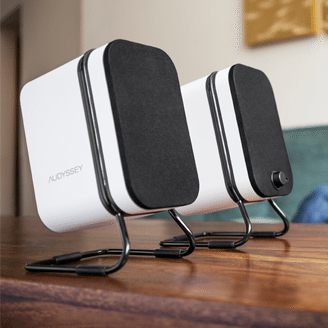 Audyssey has taken their expertise in sound tweaking and released some interesting speaker products: a cool AirPlay dock, a killer Bluetooth dock and a pair of small, but powerful media speakers. Now, they've taken those media speakers and created a wireless, Bluetooth version, the Audyssey Wireless Speakers.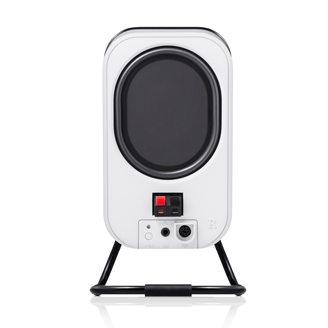 These speakers are crammed with technology, like Audyssey EQ, Audyssey BassXT and *Audyssey Dynamic EQ. Each speaker sports a .75 inch tweeter, 3 inch woofer and a 4 inch passive bass radiator which Audyssey claims will make a subwoofer unnecessary.
The Bluetooth will allow wireless (they can also be hardwired) streaming up to 30 feet away from any Bluetooth-enabled device, such as smartphones, tablets, laptops, and your favorite Apple iDevice.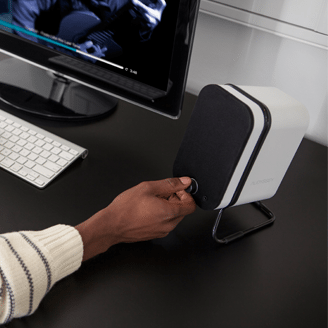 They are sized for desktop listening, 4.9 in. width X 6.8 in. depth X 9 in. height, and are available now for $299.99 US.