We use affiliate links. If you buy something through the links on this page, we may earn a commission at no cost to you. Learn more.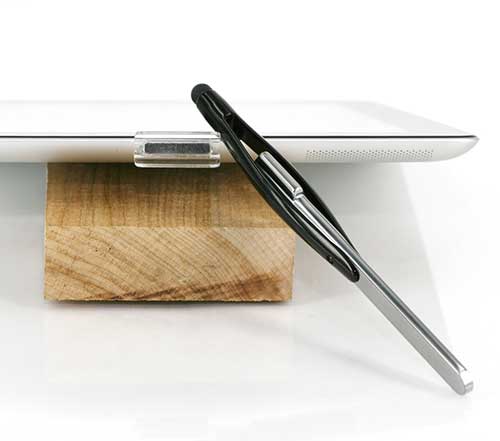 The stylus is making a comeback in a big way this year. We've reviewed quite a few here on The Gadgeteer (see the list of related posts below for just a few of them…). I'm still trying to find the BEST stylus out there and I'm thinking that the XStylus Touch might be it. I can't be sure till I get my hands on one, but it looks pretty cool from the demonstration videos I've seen so far. The only problem is that the XStylus Touch isn't yet available for sale. It's part of a crowd funding project at IndieGoGo (similar to Kickstarter) that has 29 days to go. This capacitive stylus is weighted and can attach magnetically to your iPad when it isn't be used. I've never given my money to a crowd funding project before, but I think I'm going to take a chance on this one… What is your favorite capacitive stylus?
Update: I just contributed $25 to this project. It's the first crowd funding project that I've participated in. If the project doesn't get all the funding needed, my contribution will be refunded.