We use affiliate links. If you buy something through the links on this page, we may earn a commission at no cost to you. Learn more.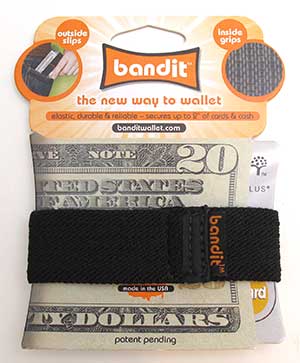 I have a thing for wallets and I'm always looking for  minimal designs that I can use when I'm traveling. In my regular day-to-day life, I use a Waterfield wallet, but when I'm at a trade show, on vacation, etc., I only want to carry a few bills and a couple cards with me. I don't need a bulky wallet that requires me to carry a bag. My usual MacGyver solution has been a binder clip, but I think I have found a worth alternative with the Bandit Wallet.
The Bandit Wallet is made in the USA and has a very simple "Why Didn't I Think Of That?" design.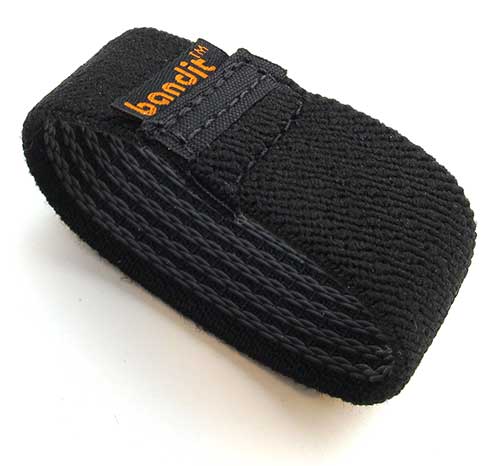 It's a stretchy elastic band made of Black nylon.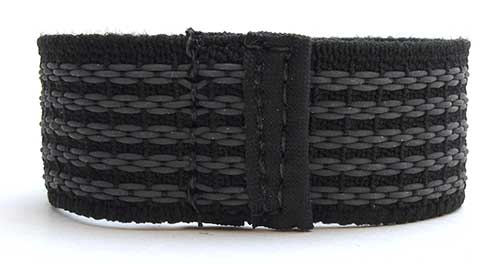 If you turn the Band inside out, you'll notice that there are strands of rubber incorporated into the fabric.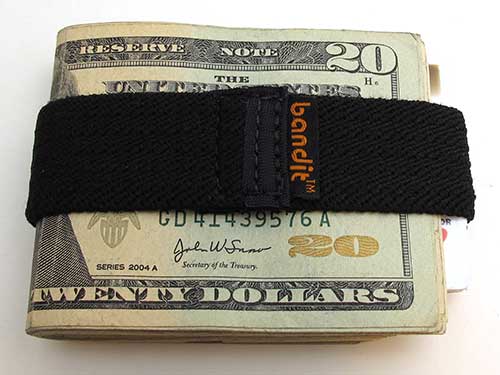 The Bandit Wallet is about as minimalist as it comes. Grab some credit cards, place them into the fold of some cash, slide the Bandit around them and there you go. The band is stretchy but strong. It can hold up to 2″ of cash and / or cards.

The rubber strands on the inside of the Bandit keep a grip on the contents, so that they won't slide out accidentally. The outside of the band is smooth so that you can easily insert the bundle into your front or back pocket.
There you have it, a simple review of a simple product that does its intended job simply. Oh, another plus is that they will donate $1 of every sale to current relevant charities.

Product Information
Price:
$7.99
Manufacturer:
Bandit
Pros:

Light weight
Rubber lining keeps contents from slipping out
$1 of each sale given to charity

Cons: