We use affiliate links. If you buy something through the links on this page, we may earn a commission at no cost to you. Learn more.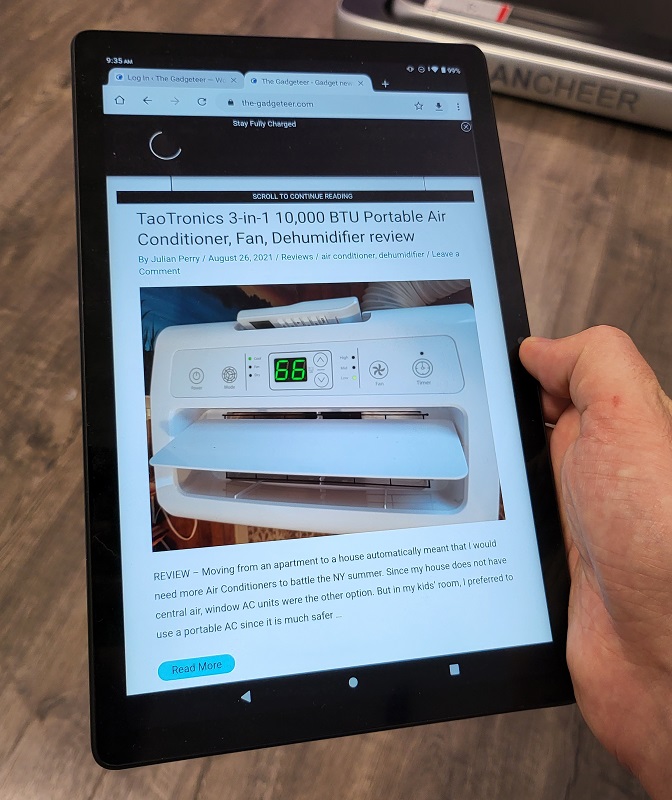 REVIEW – I've been using tablets for a decade now, starting with the Motorola Xoom in 2011 (oof!), and continuing with a bevy of iPad and Android tablets through the years. It's crazy to me that 10 years later, the dynamic still hasn't changed much: for the best experience you should go with an iPad, but cheaper tablets continue to cost less than half of their premium competitor while still offering a pretty decent experience. I was interested to try out the Vastking Kingpad M10 Android tablet to see how it measures up. I was impressed with the overall experience, though there are some minor concerns that I'll cover in my review.
What is it?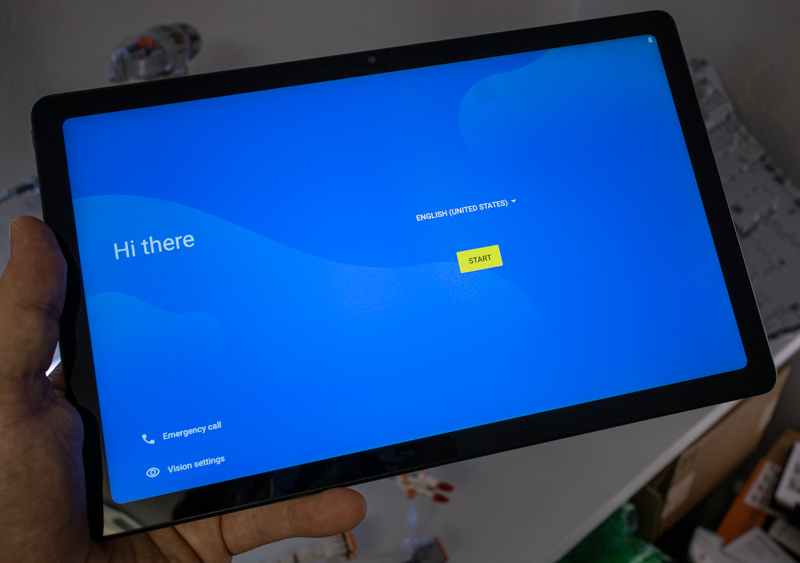 The Vastking Kingpad M10 Android tablet is a budget Android tablet featuring an IPS laminated screen for a better viewing experience than most other tablets in the price range. This particular package that they sent over to review also includes a keyboard+touchpad case. The product page has quite a few variations including the tablet only, a case with kickstand, and other sets including screen protectors as well.
What's in the box?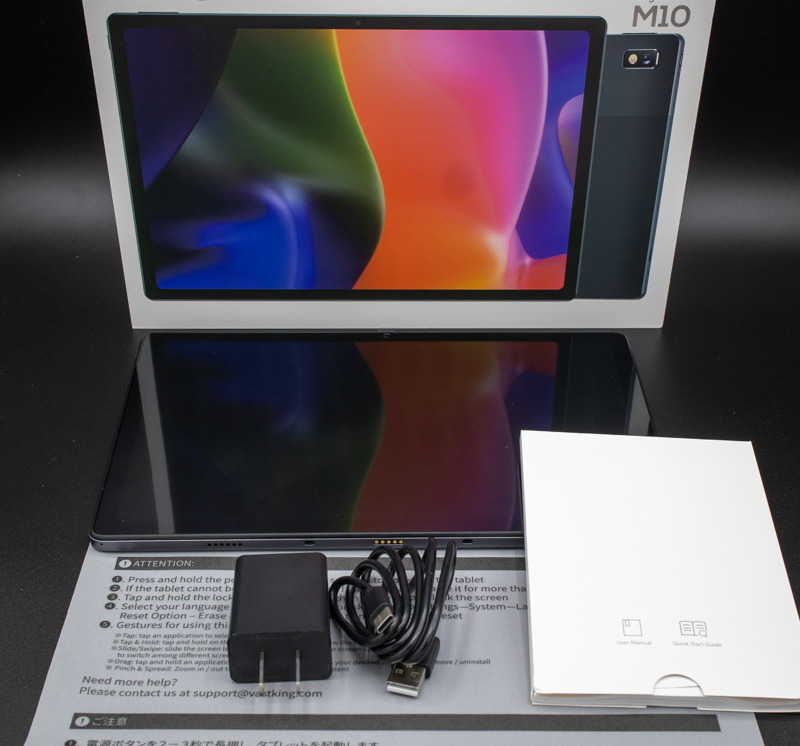 In the tablet box is the Vastking Kingpad M10 Android tablet, US 120V wall plug and USB-A to USB-C cable, and instructions.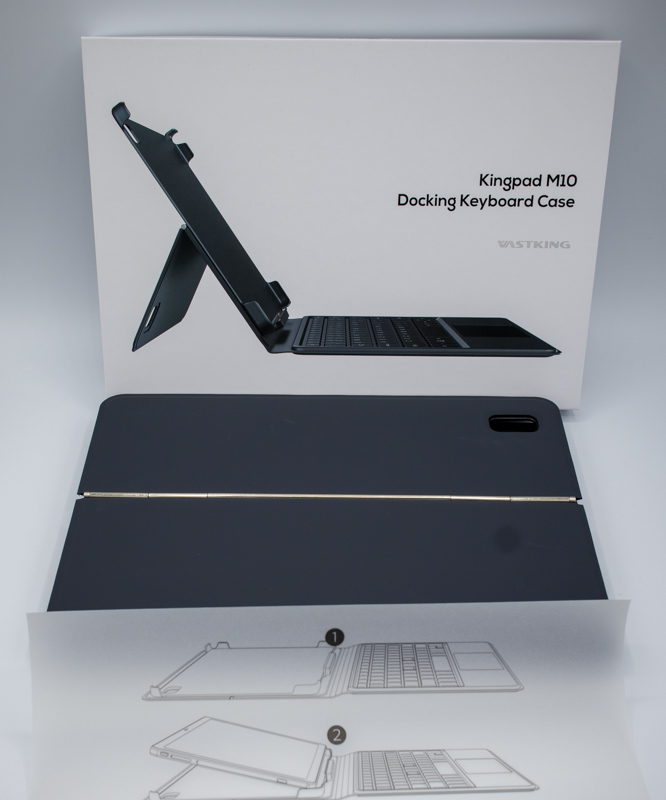 In a separate box was the "Docking Keyboard Case" and a single-page instruction paper.
Hardware specs
10.36″ Display, 300 nits, IPS, 2k resolution (2000 x 1200), full lamination, 60 hz refresh
OS: Android 11
Battery: 6000 mAh
CPU: T618 12nm "and AI" Eight-Core Chip
GPU: Dual Core 850 mhz
Internal Storage: 128 GB
External Storage: Micro-SD card (up to 2 TB)
RAM: 4 GB
Connectivity: Bluetooth 4.2, WiFi 5, 4G LTE
Ports: USB-C, headphone, SIM/Micro-SD
Cameras: 13 MP back, 8 MP front
Face Unlock
Design and features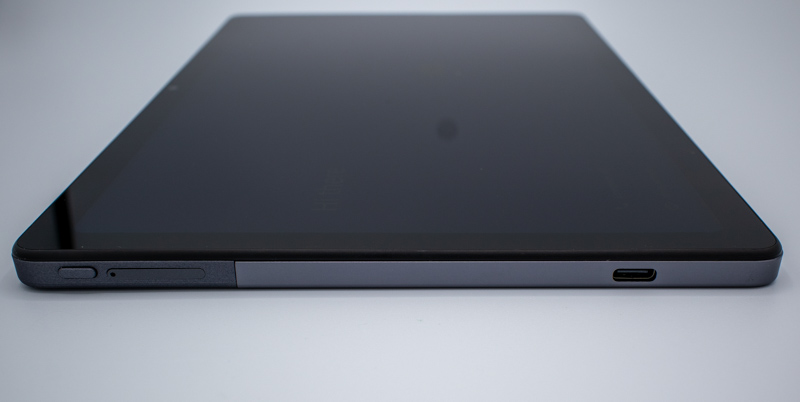 Starting on the left side of the tablet, we have the USB-C power port, dual-SIM and SD card tray, and power button. The build is aluminum and glass, and feels a step above the other plastic tablets I've tried in the past.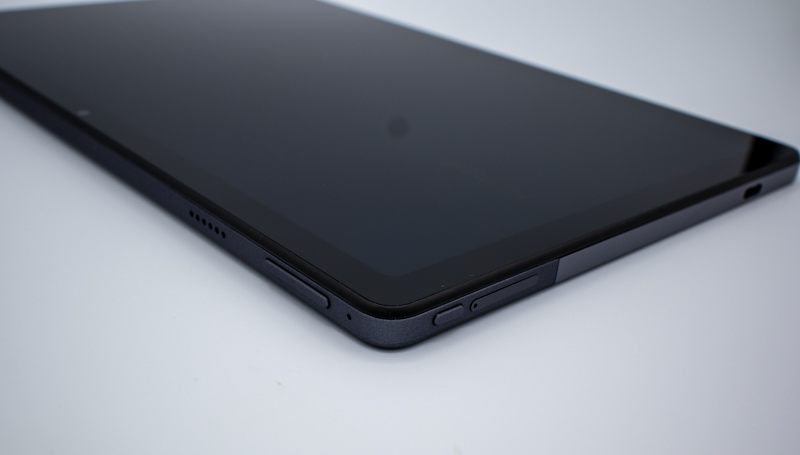 Rotating a bit, we can see the volume rocker on top, as well as one of two speaker cutouts.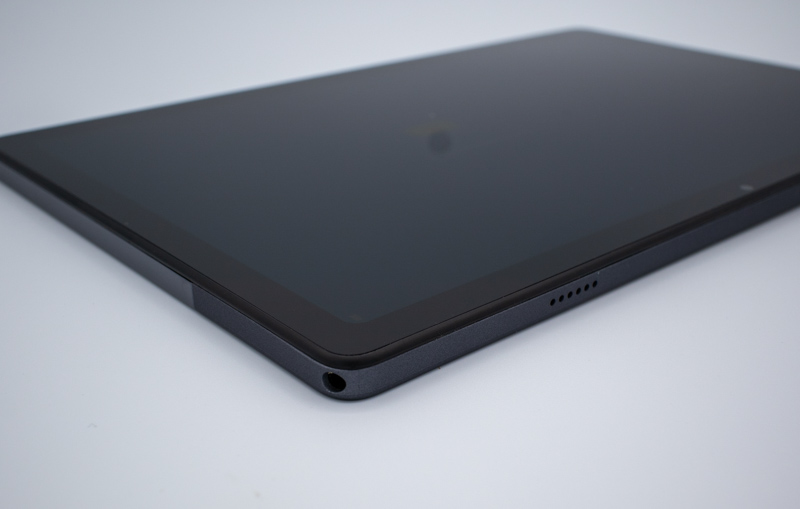 On the top-right side is the other top speaker, and a headphone jack port.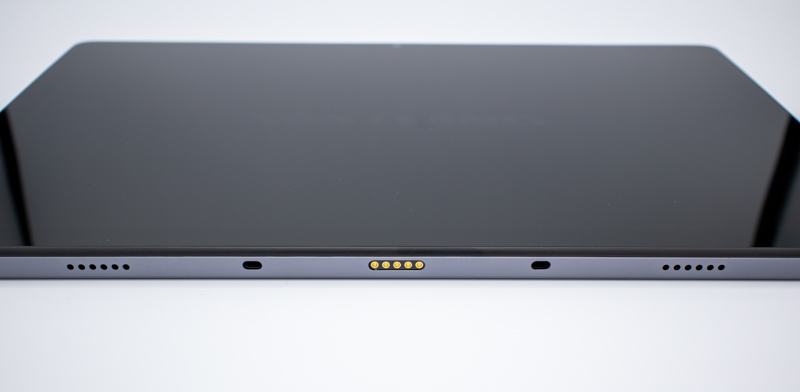 And on the bottom we can see the keyboard docking contact pins, and the bottom speaker ports.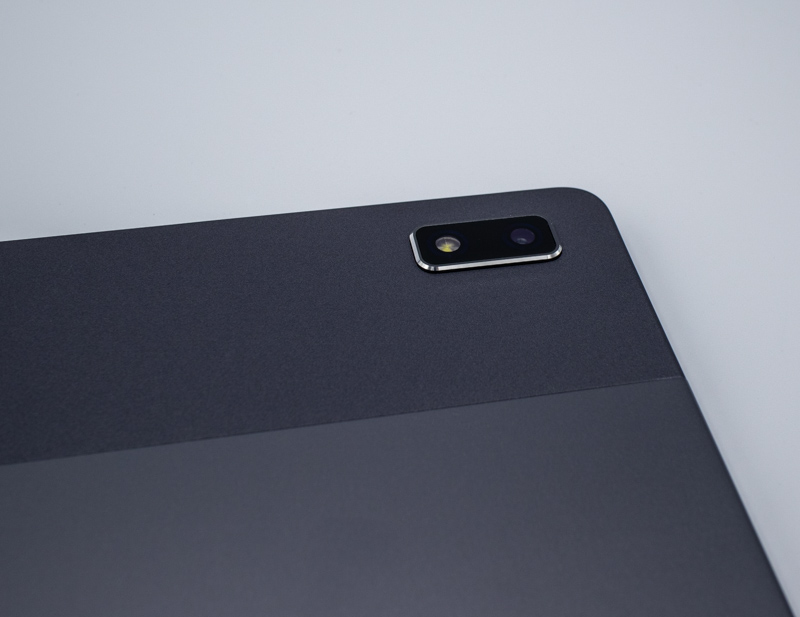 The back camera is a standard affair and bumps out a bit.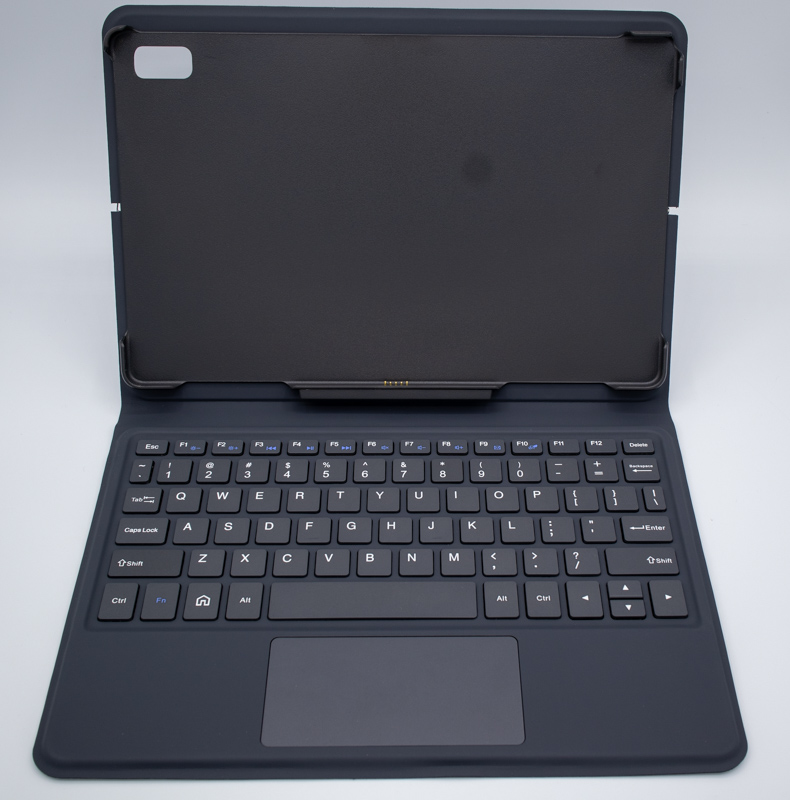 The keyboard and touchpad case is one of the nicer ones that I've used in the budget category. It's not as refined as those built by Apple or Samsung, but does a good job at the price point. Most ~10 inch tablet keyboards are too cramped to let me type at full speed, and while this one is still a bit too small for me, it's better than most that I've used that are this size.  The touchpad was also pretty good, multi-touch gestures and basic tracking was good. I do have one complaint here though: if you flip the keyboard/touchpad to the back of the tablet to simply use the tablet directly, they remain active. Other keyboard/touchpad devices I've used in the past will automatically disable when flipped, but since this one doesn't you really have to remove the tablet from the case if you want to just interact with the tablet itself. Since the case isn't magnetic, this is not very easy to do frequently, so I found myself not using the keyboard case much after testing it out.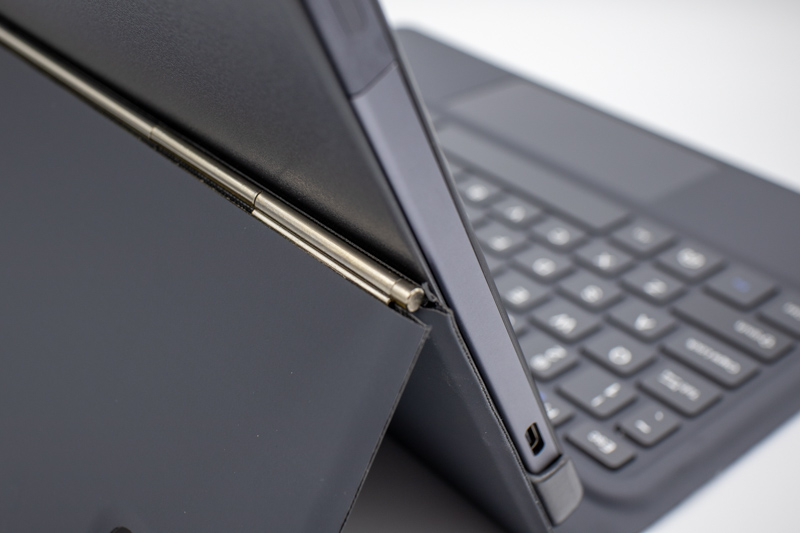 The back of the keyboard case has a metal-hinged kickstand that folds down and allows the tablet to be used at almost any angle. I much prefer this to single or multi-point stand options. Like most tablet keyboard stands, it can't be used in a lap very well, but on any flat surface it works great.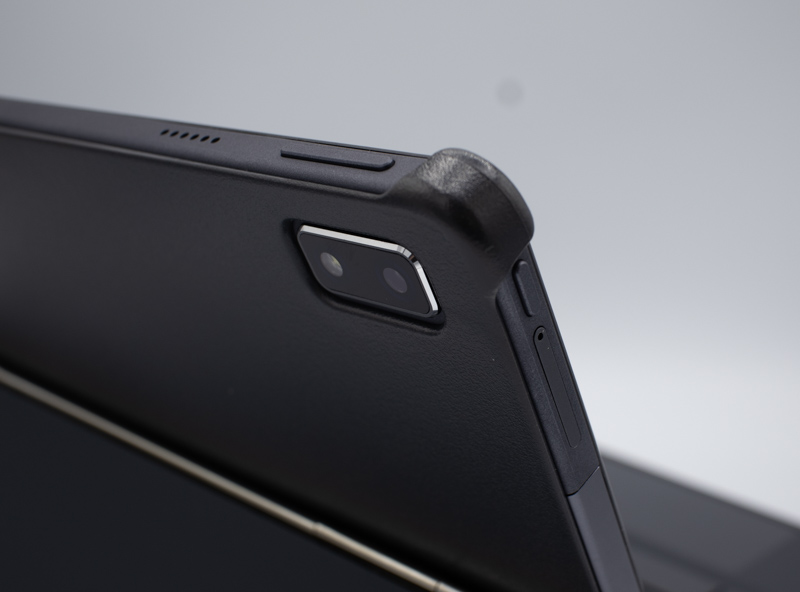 The tablet is held in place by these plastic corner tabs, and they do a good job of keeping it where it should be.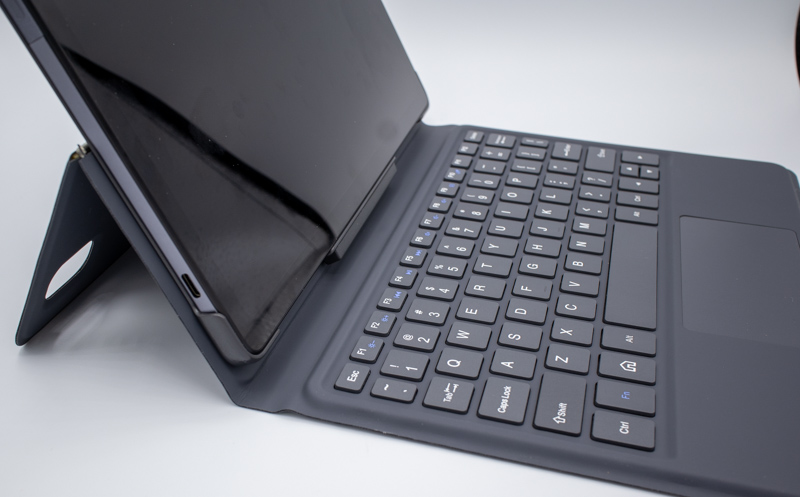 The end result is a very serviceable tablet computer setup, I was able to use this to do just about anything that the Android tablet platform can offer (which is nearly anything these days).
Installation and setup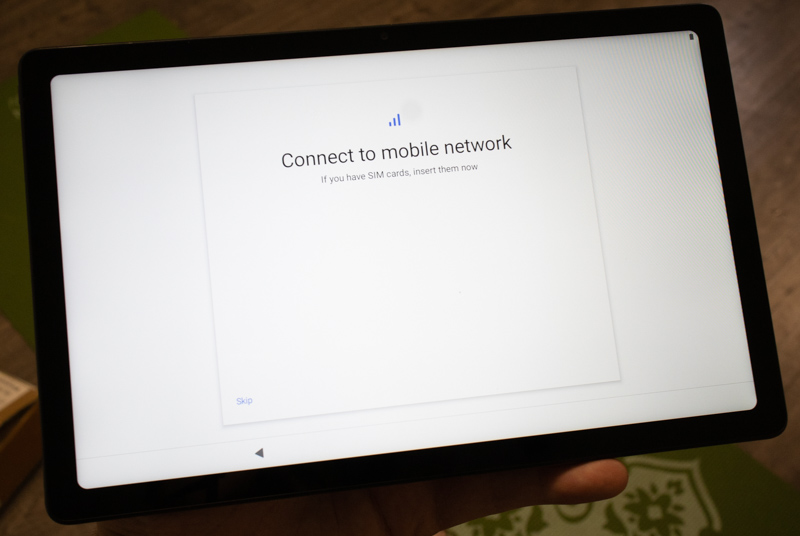 Installation was easy and straightforward. Vastking hasn't added much (if any) bloatware or extra steps. The dual-SIM option was interesting, having a 4G network-capable modem often carries a premium with other tablets, so seeing it included here at this price point is great.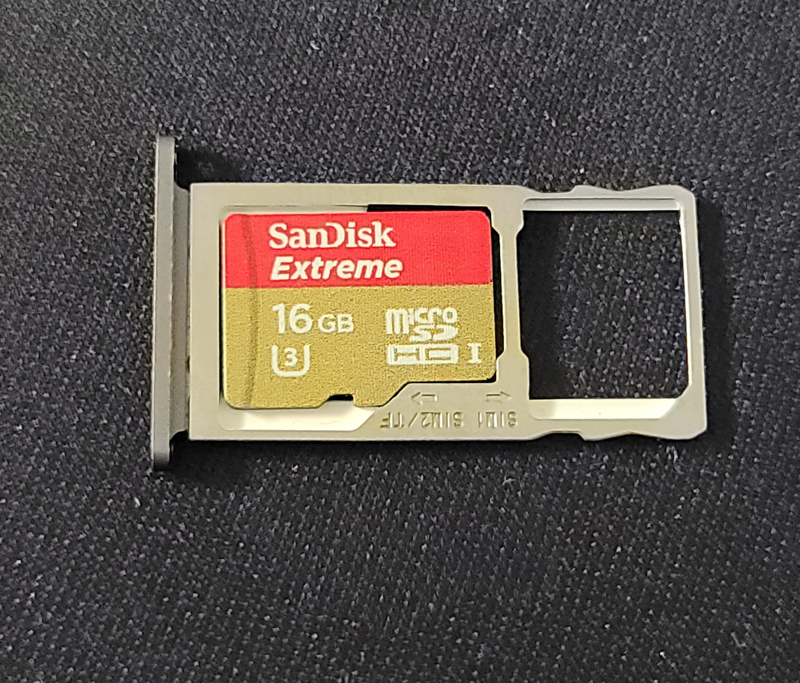 Here's the SIM / SD-card tray, it takes 2 SIM cards, or a single SIM plus micro-SD (or if you're like me and don't want/need to pay for tablet mobile internet, just an SD card).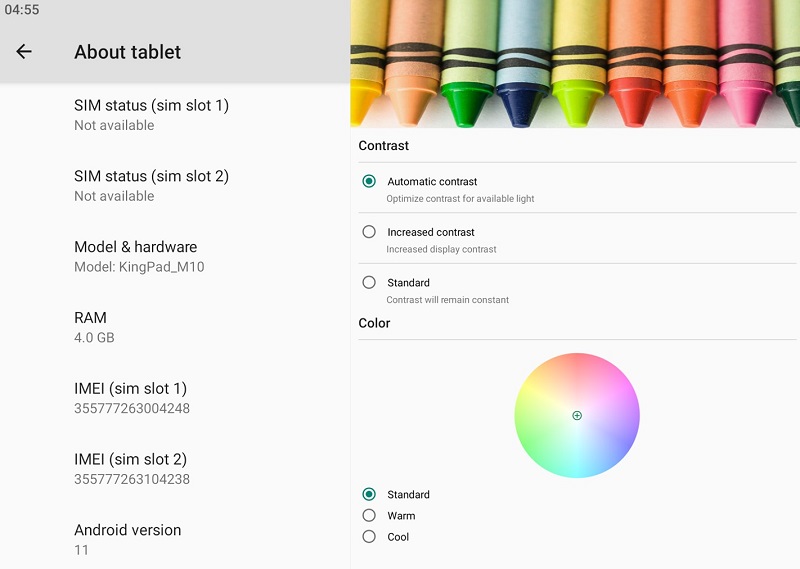 After going through the setup steps, the tablet shows we're on Android 11 (as of publication the current version of Android).  There's 4 gigs of ram showing in the system info screen, and sim slot info if you are using those.
Performance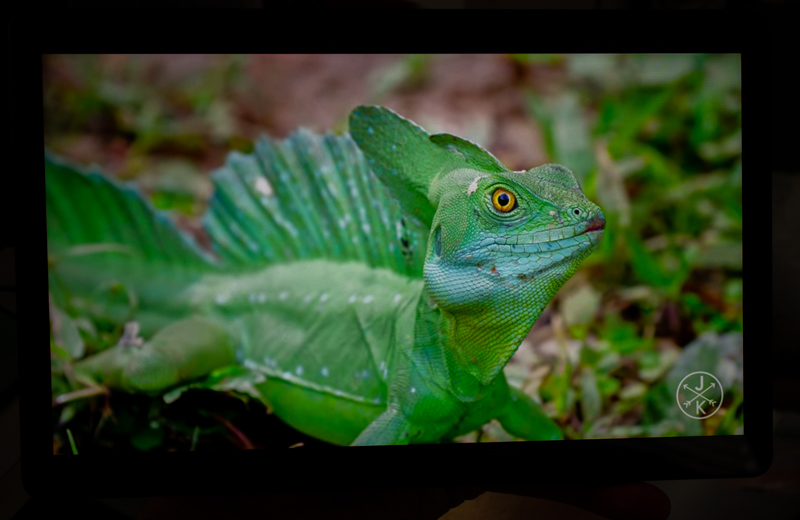 The highlight of the Vastking Kingpad M10 Android tablet is the screen. Most of the sub-$500 tablets I've used so far skimp on the LCD screen quality to save money, so I was pleasantly surprised by the screen on this tablet. It's not as good as the latest Apple/Samsung screens, but it's quite solid.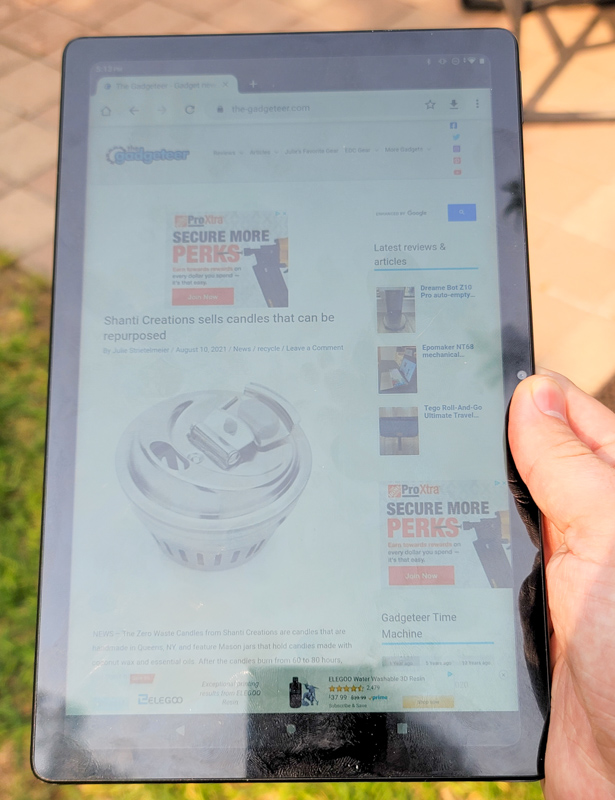 With 300 nits of brightness, it's good for any indoor viewing and can even be visible outdoors in shade (direct sunlight is another story – but that's true of most devices). Being an IPS screen, it has vivid colors and good viewing angles as well. The quad-speakers are arranged in stereo format while in landscape mode (in portrait they don't change orientation, so you lose stereo sound). The speakers are quite loud at max volume but have nearly no bass, so a good set of earbuds or headphones will be appreciated here.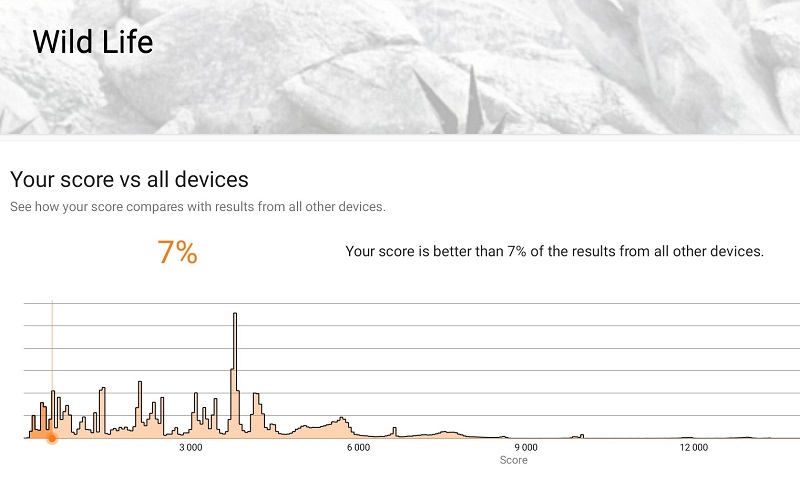 Interacting with the system and most applications was quite smooth, the device performed much better than I expected at this price. Multi-tasking, switching between apps, and scrolling were all stutter-free. I was surprised when I ran the 3dmark benchmark above and got fairly low results, but I'm pretty sure that this is just telling us that the GPU is underpowered. I was able to play all the games I usually play, but I did notice that Civilization V took a while to load and that processing AI turns was noticeably slower than my other devices.
Battery life was pretty average for a budget tablet, I got just over 9 hours with a looping video on airplane-mode at 50% brightness. I did notice that CPU/GPU-intensive things like games did drain the battery alarmingly faster, so your mileage may vary.
Charging speed was average (~90 minutes from nearly dead to full), but I do want to speak about charging compatibility for a moment here. I love that Vastking went with a USB-C charger, which should allow me to charge the tablet at any of the dozen or so USB-C charging stations I have scattered throughout my house. However, the tablet refused to charge at about half of them with no explanation (it behaved as if no cable was plugged in at all). I believe that these were mostly fast-charge or Power-Delivery charging devices, so it seems like the tablet doesn't support higher charging rates? Other devices that I own will still plug in and charge on these cables albeit at a slower charge rate. Whatever the reason, it's something to be aware of and maybe they'll be able to fix that via software update at some point.
Wifi was average, the tablet can connect to both 2.4 and 5.0 Ghz bands, and I was getting serviceable speeds (200 Mbps at the edge of my house, my phone and laptop both get about 300 Mbps in the same spot). Bluetooth worked with multiple devices with no issues.
What I like
Latest version of Android
Very little bloatware
Excellent screen
What I'd change
Keyboard trackpad case should disable when flipped behind the tablet
Battery life is mediocre
Limited charging compatibility
Final thoughts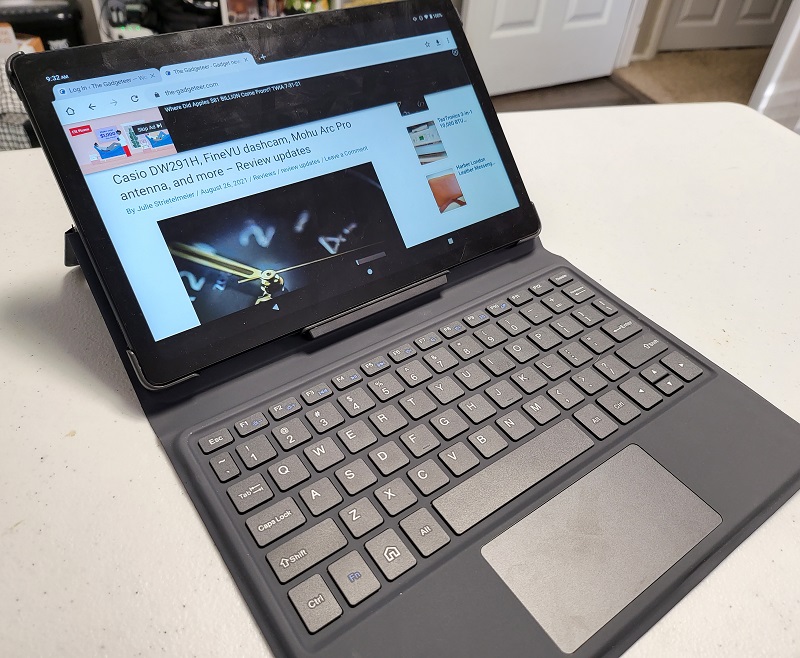 At this price point, the Vastking Kingpad M10 Android tablet exceeded my expectations. It offers an excellent multimedia consumption platform with a great screen, and a decent productivity/gaming one. Except for the incompatibility with many of my USB-C charging stations, I didn't have any other complaints during the review period. This is the type of device I'd be confident recommending to friends and family if they need a tablet but can't afford the "premium" brands.
Price: $268.00
Where to buy: Vastking ( Save $35 with coupon code: 35VastkingM10 ) and  it's also available on Amazon
Source: The sample for this review was provided by VastKing