We use affiliate links. If you buy something through the links on this page, we may earn a commission at no cost to you. Learn more.
Product Requirements:
Device:
Any touch screen device
I like small compact things. I like Compact Flash cards. I like Compact
Discs. I like compact cars. I like compact…ummm… well ok, you get the idea.
And since I like small things, I also like smaller styli which don't necessarily
have to fit into the silo of my PDA. The 2 in 1 Comfort Grip Shorty Stylus which
is available at StylusCentral and
other retailers is just such a stylus.
The 2 in 1 comes in two different color versions. A brushed silver body with
a black rubber grip, or a black body with gold accents. I was given the black
model for this review.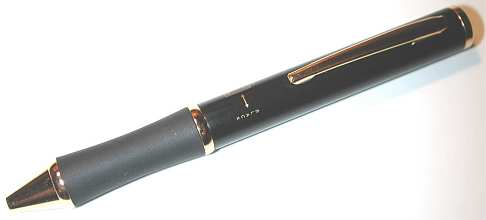 The stylus has an all metal body which is only 4in long. This size makes it
perfect for putting in your pocket or most larger PDA cases.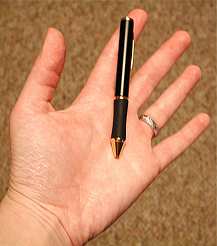 Writing with this stylus is very comfortable due to the rubber grip. Although
the rubber doesn't really yield to pressure, it is soft and helps give you a
good hold on the pen. The pen also has a very nice heft and balance to it. It
really feels good in your hand. It also does not rattle at all when tips are
extended or retracted. Being the picky person that I am, this is a real plus in
my book!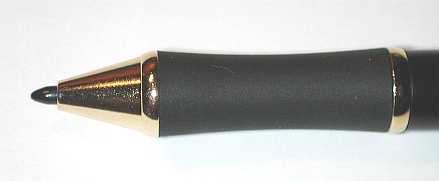 The 2 in 1 has a black ballpoint pen tip and a black stylus tip. The
ballpoint pen writes smoothly and doesn't skip. The stylus tip is also smooth
and writes well on any touch screen device with or without screen protection.
Tips are extended by twisting the barrel of the pen clockwise or counter
clockwise. A quarter turn in either direction will extend a different tip.
Turning the barrel back to the middle retracts the tip. There is even a
graphical icon painted on the barrel of the stylus that shows a little PDA
screen for stylus tip, and the word black spelled out for the ballpoint tip.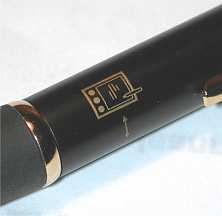 Currently the 2 in 1 Comfort Shorty is my favorite pen / stylus combo. It
looks good, it writes good and it has a nice price. I can only think of one
thing that I don't like about this stylus. That is the pocket clip. The reason
why I don't like it is that it is VERY strong. In my opinion is too strong
and as such it is hard to clip it onto things. Regardless of this one minor
gripe, the 2 in 1 is a very nice quality small stylus that I'm sure most people
would enjoy using.
Price: $10.95
Pros:
Small
Doesn't rattle
Nice balance
Cons:
Pocket clip is very tight

Product Information
Price:
10.95
Manufacturer:
Stylus Central
Pros:

Small
Doesn't rattle
Nice balance

Cons:

Pocket clip is very tight