The Gadgeteer is supported by readers like you! If you buy something through links on our site, we may earn an affiliate commission at no cost to you. Thank you! Learn more.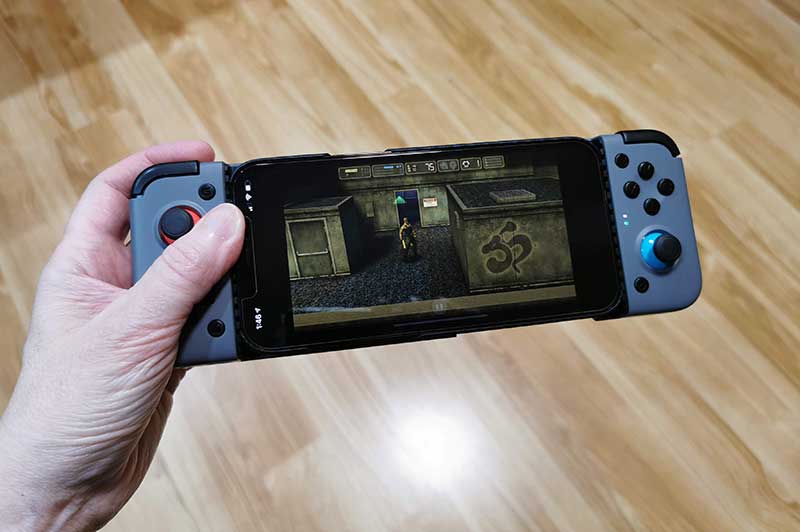 REVIEW – When it comes to gaming, I'm old school. I prefer a physical controller vs. onscreen touch controls. The GameSir X2 Bluetooth is a gaming controller that has been designed especially for smartphones and it effectively turns your smartphone into a gaming console in a form factor like a Nintendo Switch. Let's take a look.
What is it?
The GameSir X2 is a Bluetooth gaming controller for smartphones that are up to 173mm in length. There is also a GameSir X2 USB-C gaming controller for Android devices. Both devices support iPhone and Android along with Apple Arcade and MFi certified games.
What's in the box?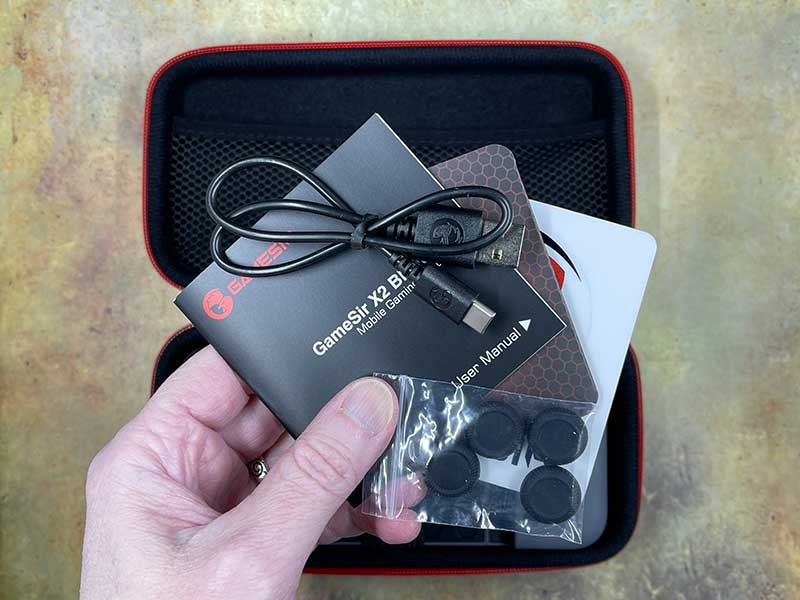 Gamesir X2 Bluetooth Mobile Gaming Controller
Zippered case
USB-C charging cable
4 x extra thumbstick covers
User manual
Design and features
First up is a great zippered canvas storage case that is included with the GameSir X2. It holds the gaming controller, the USB-C charging cable and the extra thumbstick covers so you'll have everything you need (other than your phone) for gaming on the go.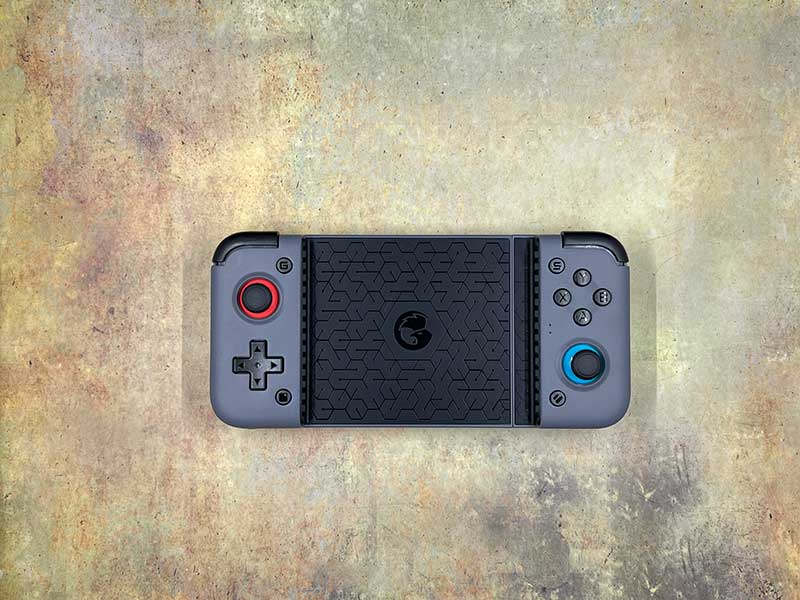 The GameSir X2 comes in two variants. There's the GameSir X2 USB-C version for Android devices and then there's the GameSir X2 Bluetooth which I'm reviewing here that can be used with Android or iOS devices.
Both versions feature the same gaming controls that include two thumbsticks, a D-Pad, and a variety of action buttons.
If you're an Xbox player, you'll like the ABXY button layout above the right thumbstick.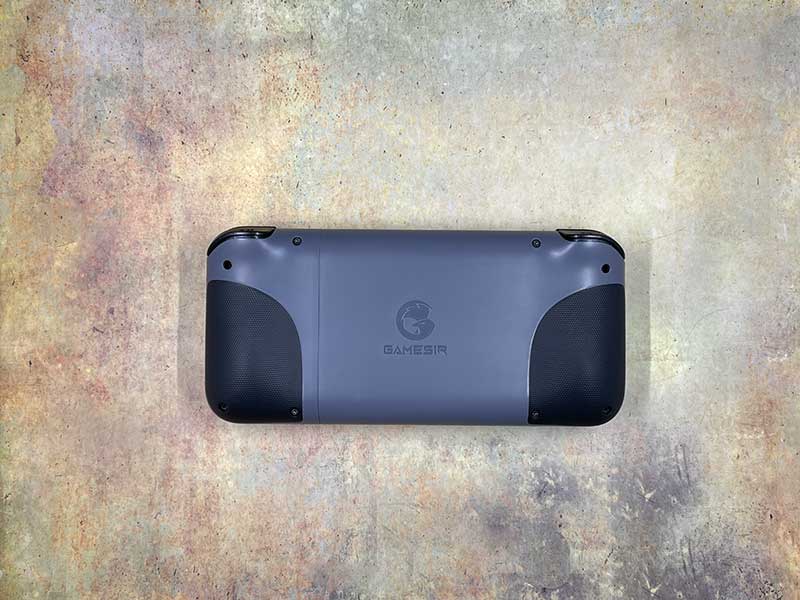 The underside of the X2 has rubber grips so that you can keep a secure and comfortable hold on the device while you're in the heat of an intense gaming session.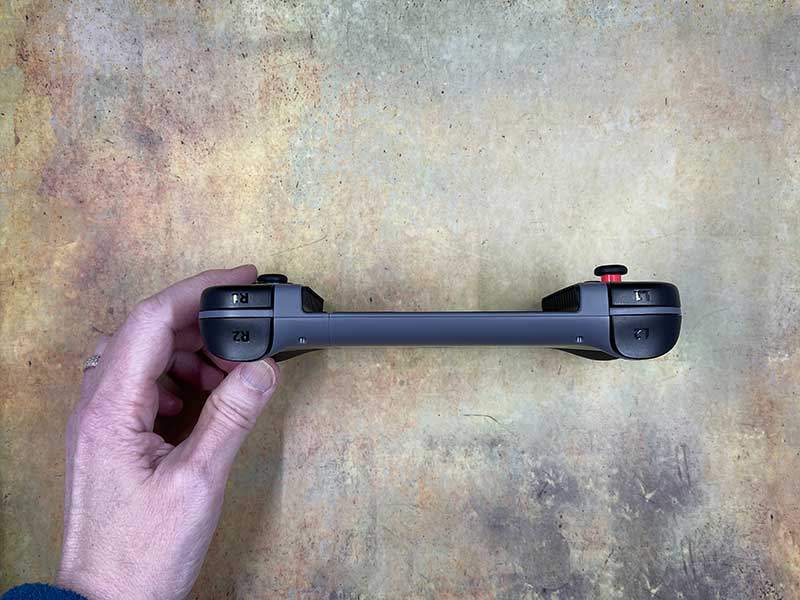 In addition to the button/controls layout on the top of the X2, there are two shoulder buttons on each front corner.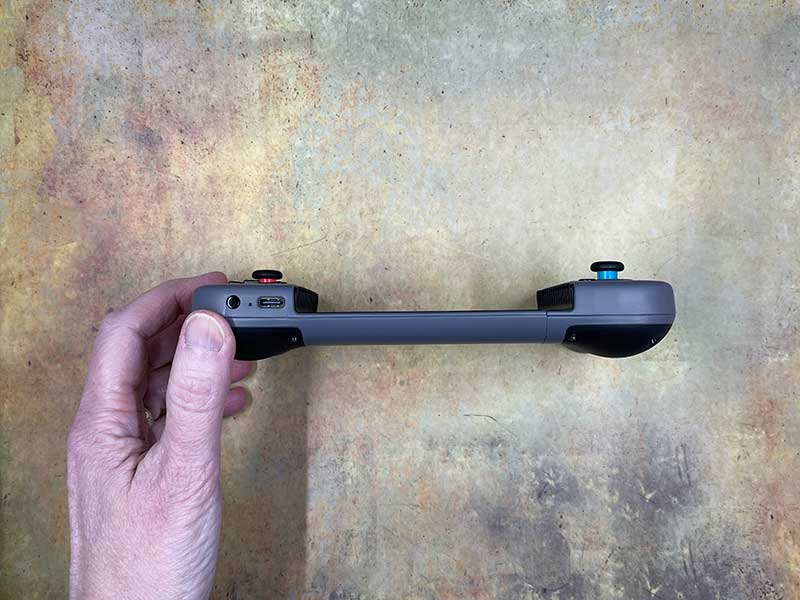 On the bottom edge of the gaming controller, you'll find the power button and USB-C charging port. Unlike the USB-C version of the X2, the Bluetooth version does not allow for pass-through charging of your phone because the charging port is only for charging the controller itself as there isn't a physical connection between the controller and the device.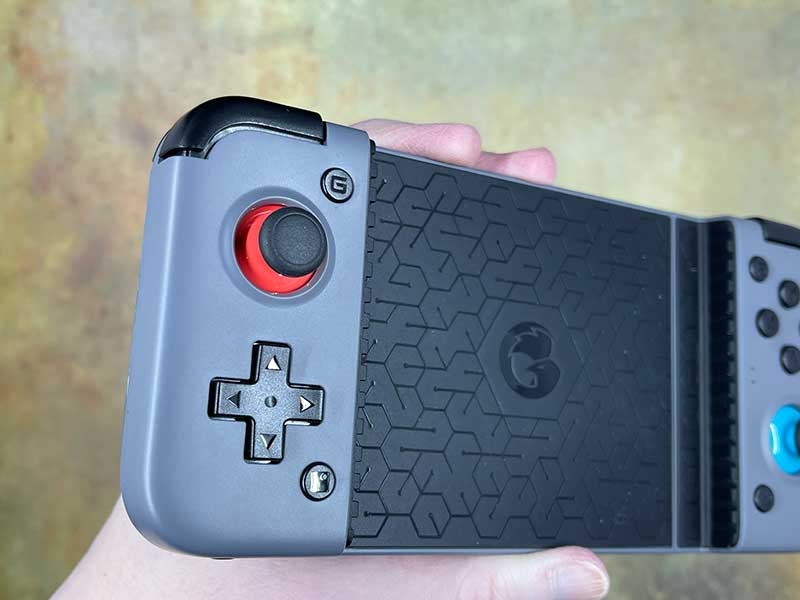 With a soft rubber backing, the phone cradle is designed to hold your phone while protecting it from scratches.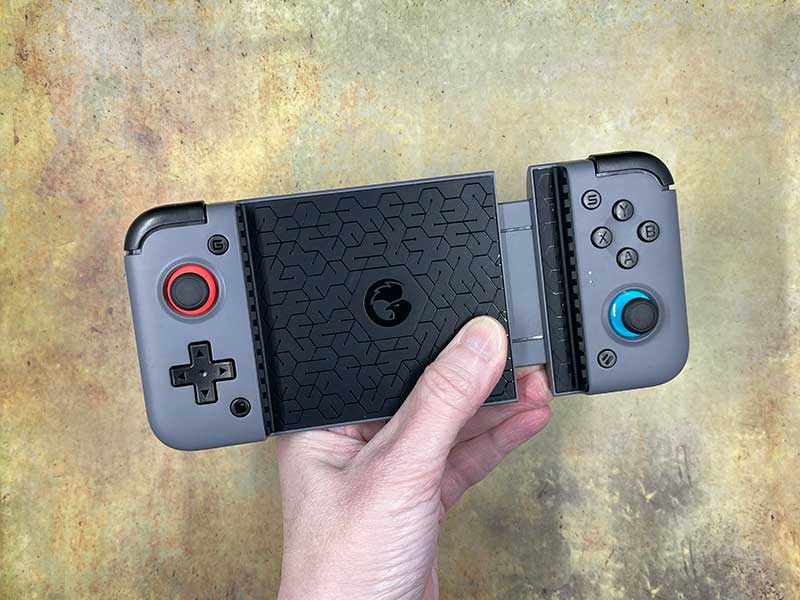 The right edge of the GameSir X2 Bluetooth gaming controller slides out to accommodate phones up to approximately 6.8 inches / 173 mm wide.
Let's play!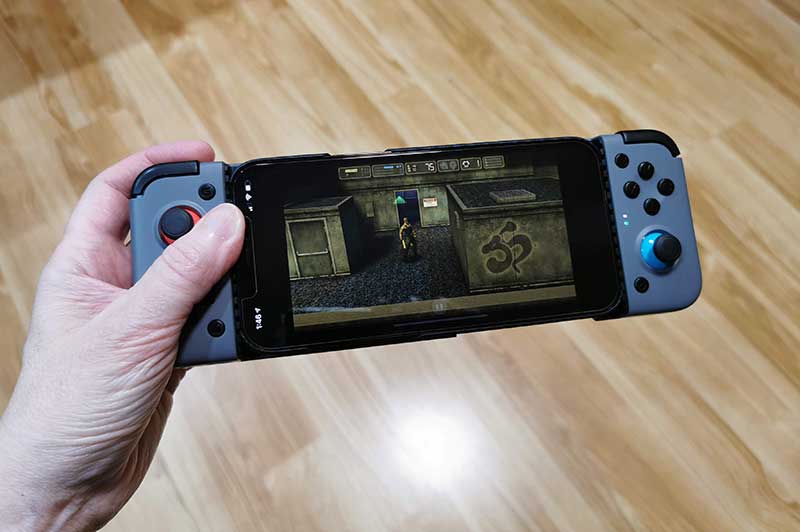 It's important to note that if you have a device with a USB-C port, you'd be better off getting the USB-C version of the GameSir X2 because you don't have to charge the controller itself. The controller draws power directly from your device. The Bluetooth version like the one I'm showing here has to be charged. The USB-C version also does not have any lag whereas the Bluetooth version has a 10ms lag. That's barely anything though, so it's not like you'll notice it probably.
I did all of my testing of the GameSir X2 with my iPhone 12 Pro Max and a variety of Apple Arcade games like Creaks, Duke Nukem, Real Racing 3, and Minecraft.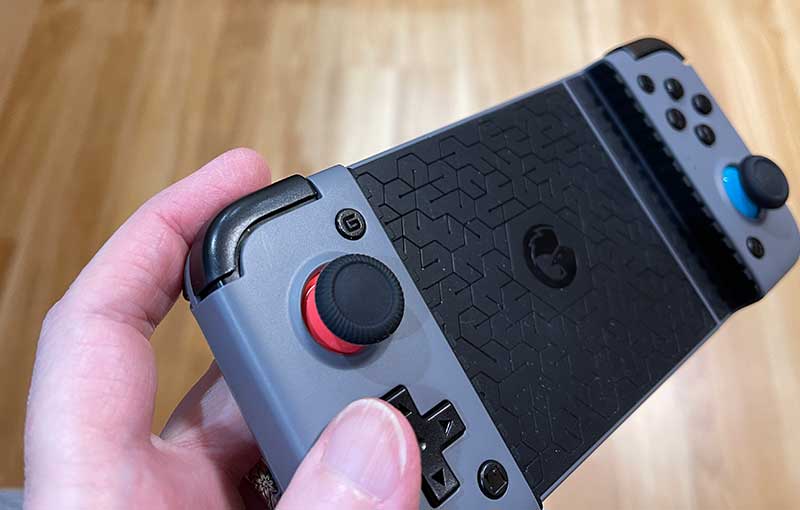 On the whole, I enjoyed using this controller. I found that the thumb joysticks were responsive and comfortable to use. The thumbsticks have a soft domed top. If you find that your thumbs slide off too easily, you can add the included covers that are more concave.
The D-pad below the left thumbstick felt a little small and for my hands, I didn't really like the position of it, but it was also responsive with just the right about of tactile feedback. That goes for the rest of the buttons as well. The shoulder/trigger buttons L1, L2, R1, and R2 are rather clicky, but I kind of like that.
Button Mapping
Using the GameSir app, you can create configs and custom keymaps so that you can use the X2 to play games that do not support controllers. Sounds great right? Unfortunately, the G-touch feature does not work with iPhones that have OS versions newer than iOS 13.4. GameSir says they are working on a solution.
This doesn't appear to be a problem if you're an Android user.
What I like
Don't have to remove the phone case to use the controller
Custom key mappings (if they worked)
Easier gameplay with physical controls
Responsive controls
What I'd change
Add G-Touch functionality for iOS version 14.
Final thoughts
I do not consider myself a gamer, but once in a while, I like to play a game or two on my phone. Over the years I've tried those little suction cup controllers that you stick to the phone's display and found them to be pretty much useless. A real gaming controller is a must for any serious and not-so-serious gamer and the GameSir X2 Bluetooth gaming controller is an affordable gaming controller that is compatible with both Android and iPhones. It effectively turns your phone into a portable gaming console.
Price: $59.99
Where to buy: Amazon
Source: The sample for this review was provided by GameSir.