We use affiliate links. If you buy something through the links on this page, we may earn a commission at no cost to you. Learn more.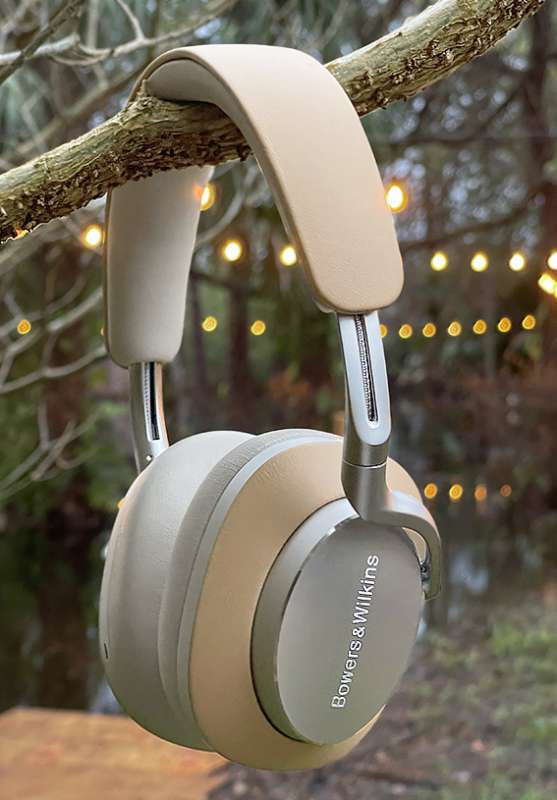 REVIEW – Sometimes, you just have to have the very best of something, whether that something is a car, boat, speakers, or even a pair of headphones. As long as there are music-loving people who demand and can have the best, there will be others more than happy to fill that desire. British audio company Bowers & Wilkins has a long history of providing the best in speakers—home, car, and personal. 
It's personal listening that's the subject of this review—the Bowers & Wilkins PX8, is possibly the most luxurious headphone available today.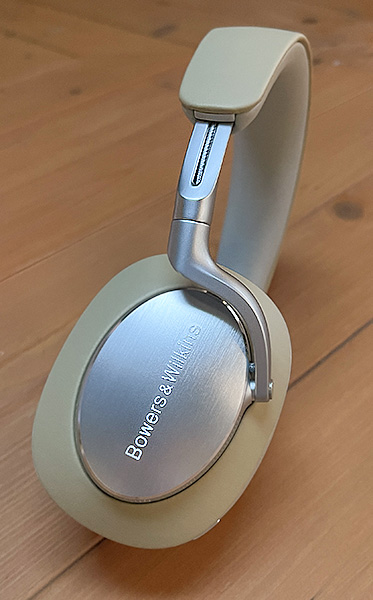 What is it?
The Bowers & Wilkins PX8 is an over-ear headphone that is both ridiculously well-made and comfortable. There's no fake here—it's all metal and leather. There are two color options: Black and Tan. To my eye, the tan version is the richer-looking of the two.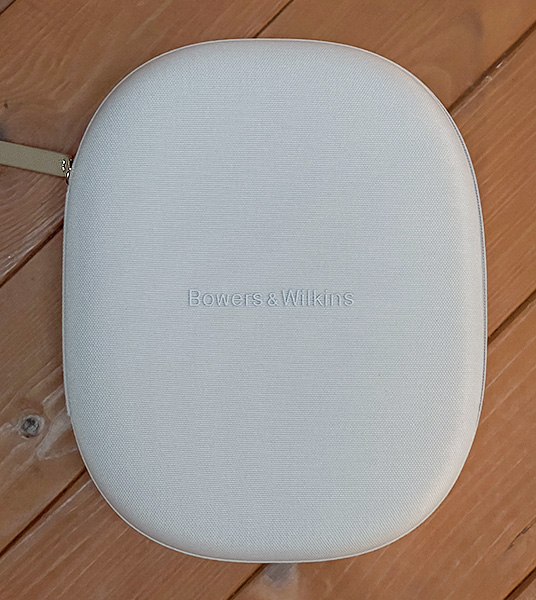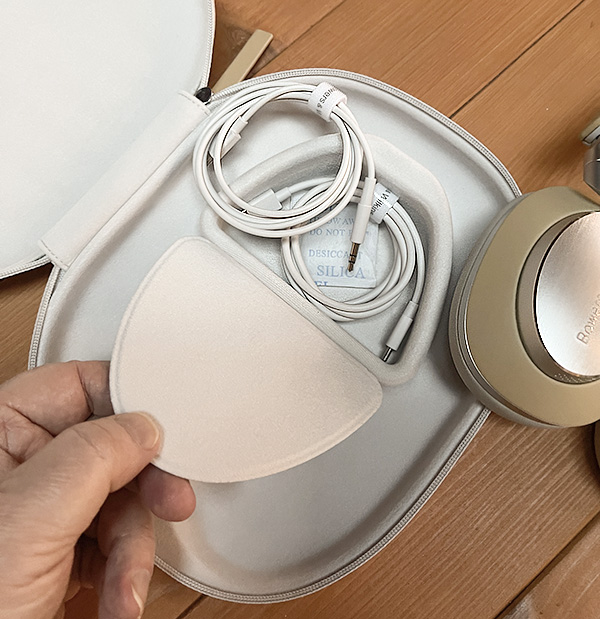 The PX8 comes with a hard color matching cloth-covered case. The case is rather large because the headphone does not fold. Along with the headphones, the case Has a magnetic pocket that holds the two included cables: USB-C to USB-C and USB-C to mini plug. It may seem that the offerings are sparse, but nothing more is really needed.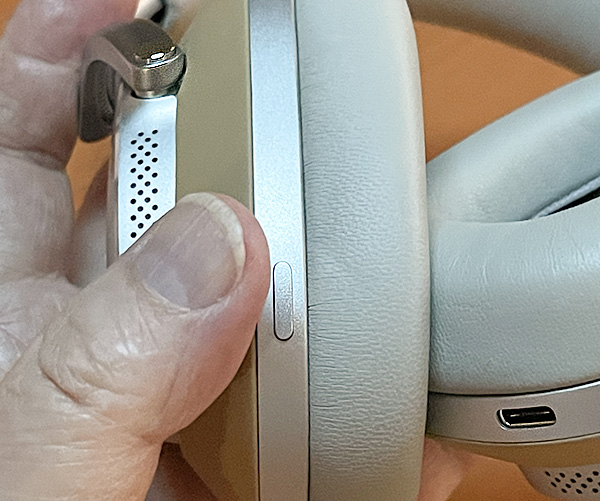 The construction is leather on an aluminum frame. The PX8 is not a light headphone, but it's not too heavy, either. When worn, clamping power is adequate without being too tight. There is a lot right about the PX8. Everything just fits—my head, at least.
There are various functional buttons on the ear cups. The left ear cup has what B&W calls the Customizable button (the B&W Music App calls this the Quick Action button). It can both control Environmental or Voice Assistant. Since I am not a fan of Apple's Siri, I leave this button set to Environmental control. More on that later in the review.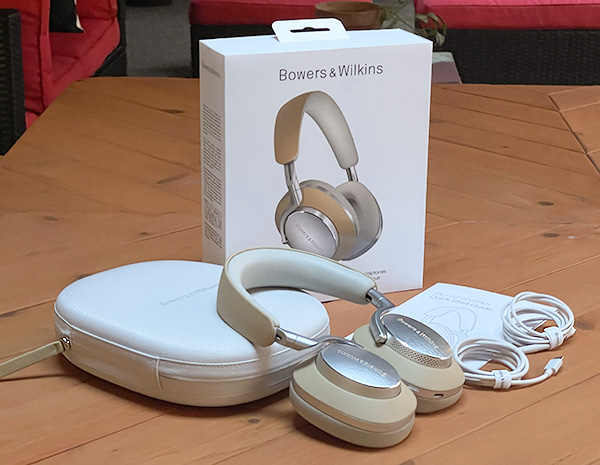 Hardware specs
Weight: 11.2 oz.

Bluetooth: aptX Adaptive, aptX HD, aptX, AAC,

SBC 

Speakers: 2 x 40mm dynamic carbon drivers
Mics: 4 x ANC, 2 x telephone
Rechargeable battery: Lithium ion
Battery Life: 30 hours of play
Charging: 15 minutes for 7 hours of play
Colors: Black Leather, Tan/Silver leather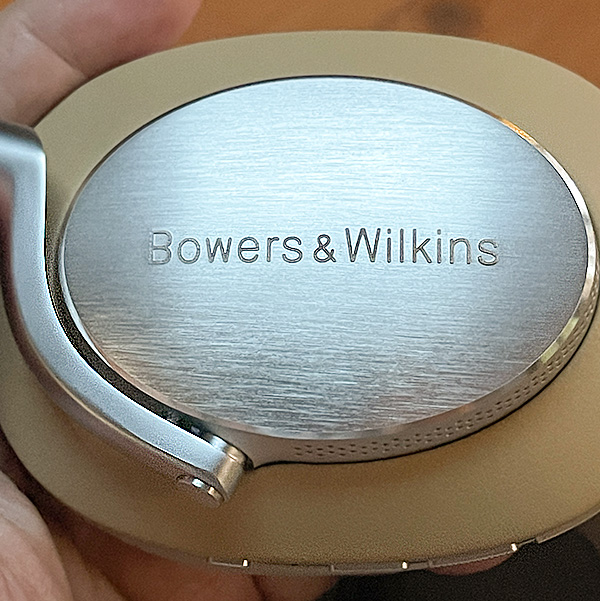 Design and features
B&W's headphone history is not nearly as long as their speaker's, but it's still impressive. The wired P5 I reviewed back in 2010 (there were no decent wireless headphones then) was a terrific compact on-ear headphone. I still have them. Since then, I've reviewed a few more B&W products—Headphones: P3, P5 Series 1 and 2, P5 Wireless, P7; Earphones: C5, PI7; and Speakers: 607, T7, MM1, and Zeppelin. Because of these reviews, I've become familiar with what's known as the B&W sound—a warmer and not too clinical approach to audio. It's the kind of sound you can listen to all day and not feel as if your ears have been abused after hours of use.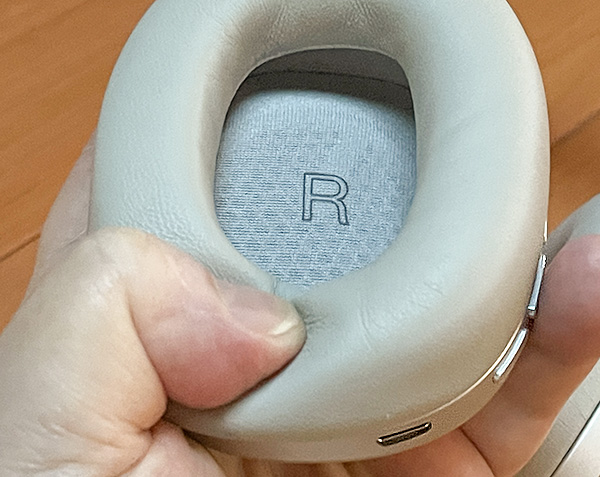 Comfort extends from the firm, but well-padded headband to the soft Nappa leather-covered memory foam ear cups. You really can wear these all day with no comfort issues. Plus, real leather is less prone to overheating the ears vs. faux leather. Even the metal ear cup is partially covered in leather. It reminds me of the interior of an expensive car.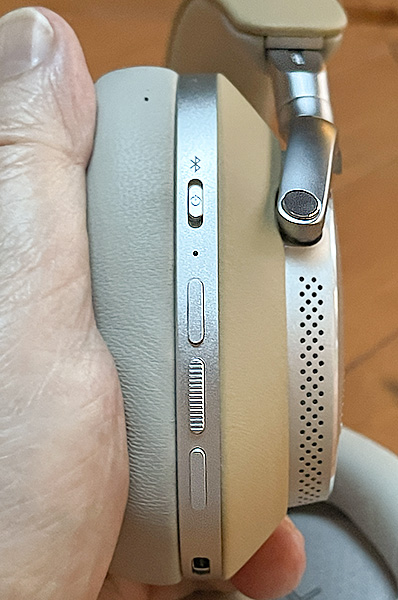 The right ear cup on the PX8 contains most of the functional buttons. At first, they may seem confusing, but they are easily learned because they actually make sense. The buttons sit on the ear cup's rim, so they are easy to determine by feel. The bottom three buttons control Volume up/down and phone call accept and disconnect with the middle button controlling play/pause. This button sports etched lines making it easy to distinguish from the others. Its simple ergonomic design like this that makes the difference in user experience. The top button on the right ear cup has a combination On/off/Pairing button. A small light indicates if the power is on or off.
The left ear cup houses what B&W calls the "Quick Action" button. It can be programmed via the B&W headphones app to perform either switching noise modes (environment control) or Voice Assistant (Siri, Alexa, Google).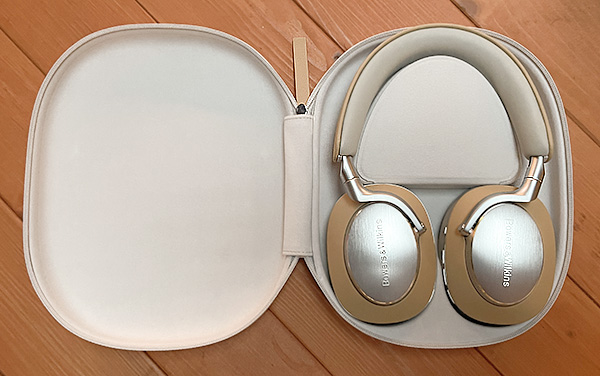 The ear cups swivel flat, but the headphones do not fold, making them less convenient to carry. The ear cups can be removed for replacement if necessary.
Over the years, wireless headphones have progressed in sound quality. The PX8 uses Bluetooth 5.2 codec which has both extended range and much-improved audio. The range is rated at over 260 yards—almost the length of a football field. That's a big improvement to the older Bluetooth range of 30-50 feet. The 5.2 uses the LC3 codec—high-quality, low-power audio. This means less battery drain plus better sound—a big deal for us Apple users since Apple has never supported Bluetooth AptX. Note that you must have an iPhone 14 for full Bluetooth 5.2 capability with 5.2 devices, like the PX8.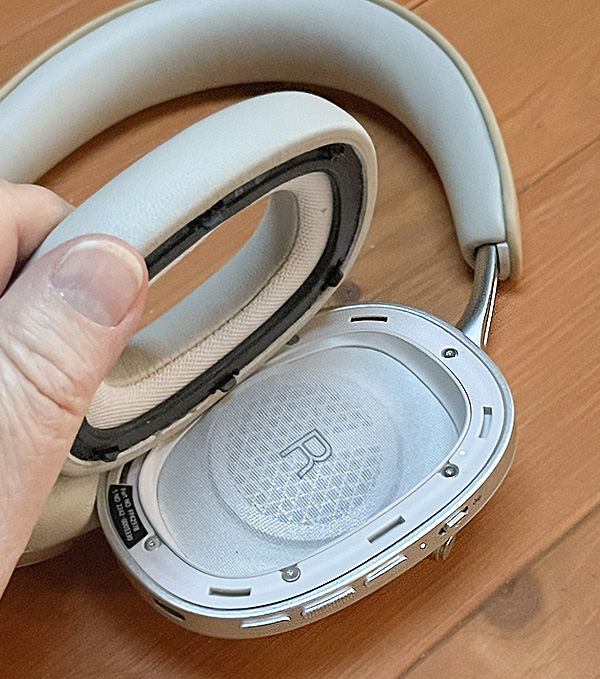 B&W has designed the PX8 using some newer features. The speakers are a new 40mm angled carbon cone design. These have two advantages. The carbon fiber used in speakers is stiffer. This stiffness both lowers distortion and improves musical clarity. The speakers are also angled inside the ear cup designed to maintain a consistent distance relative to the listener's ear. Again, this helps improve audio quality.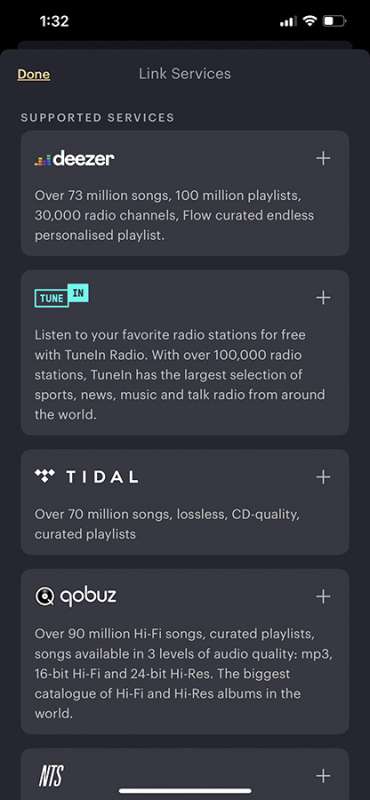 B&W didn't stop there. The PX8 headphone incorporates a 24-bit high-resolution digital signal processing (DSP). 24-bit music streaming services, such as Tidal, Qobuz, or Deezer can now be accessed (with a subscription) in the new B&W Headphones app. If these music streaming names cause your eyes to glaze over, don't feel bad. I don't use them either. I stick with Apple Music because it works in my all-Apple ecosystem. It's affordable, it sounds pretty good, and I'm familiar with its interface. For those times I want to fully exploit the PX8's capabilities with high res lossless audio, I'll connect the included USB cable to my laptop. That way, I'm guaranteed to get Apple Lossless and Spatial Audio where available.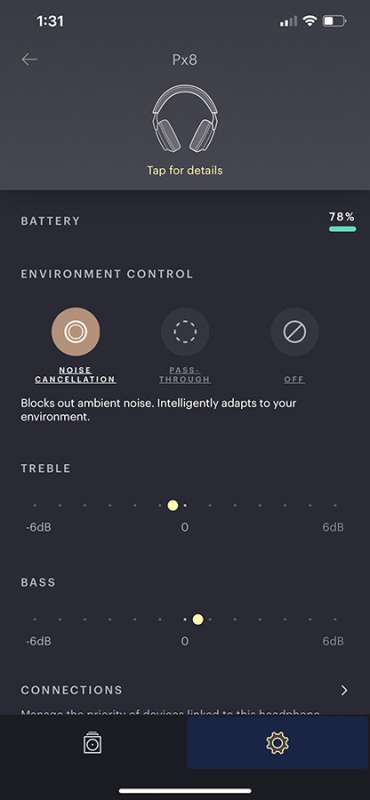 Active noise canceling (ANC) is becoming a big deal with headphones and earphones with Apple and Bose setting the bar. Maybe Apple has a slight edge with their ANC, but unless they are compared side-by-side, it's hard to notice. However, ANC on the PX8 is quite good. With ANC on and no music playing, I have trouble hearing anything. To my ears, ANC doesn't seem to affect music quality. The only disconcerting aspect while listening to music using ANC is the total silence between songs. It has an unreal quality to it by being too quiet.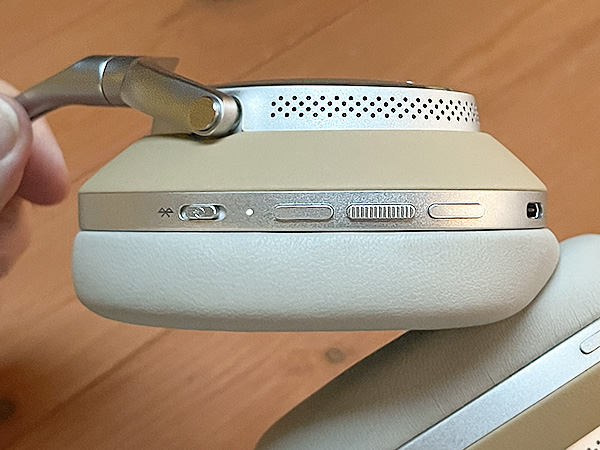 Along with ANC, there's Pass-through—which uses mics that let you hear the environment around you—and Off which disconnects ANC. There are separate EQ treble and bass controls within the app. Though nothing special, the EQ performs as expected.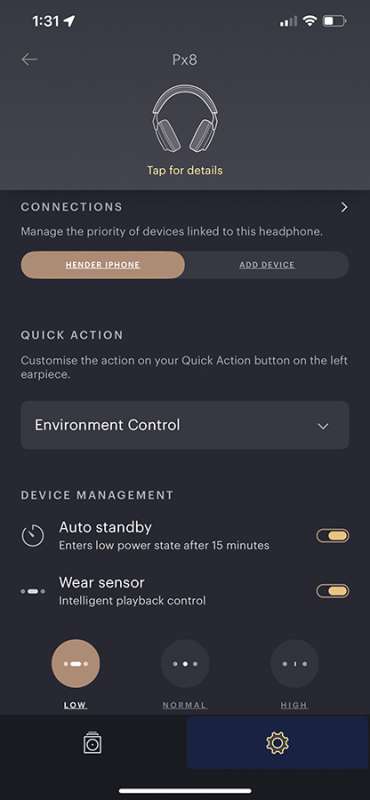 Auto standby powers down the PX8 if not used for 15 minutes. This can save on battery life. A wear sensor pauses audio when it detects if the headphone has been removed from your head. There are settings for this feature, but the default setting works fine on my head, so i didn't need to change it.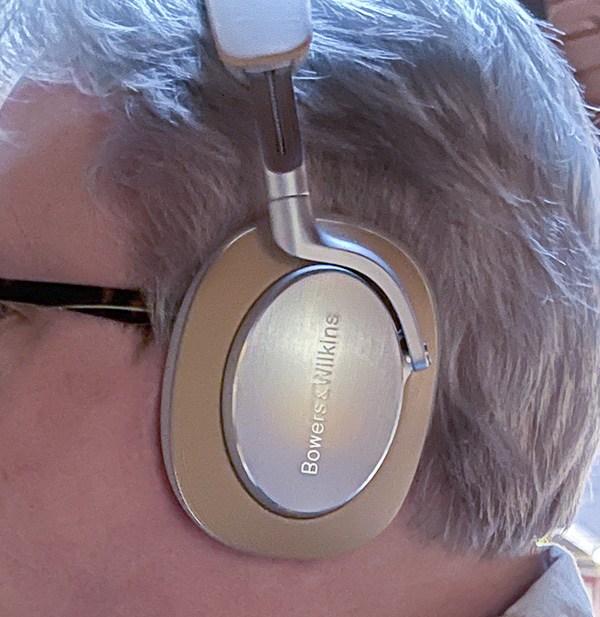 Listening to the PX8 headphone makes my music sound so, so good. It's always fun to hear details in songs that were previously missed. With ANC on, I can still hear those details in a noisy environment.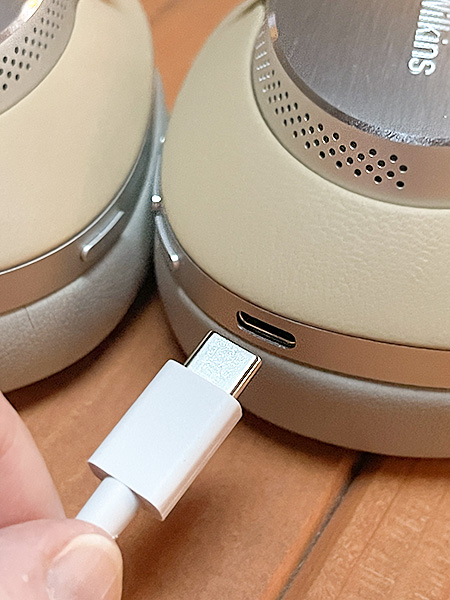 My tastes are eclectic. I can listen to Sinatra followed by Abba followed by Brian Eno. Each of these artists offers challenging areas in musical detail. Even though Frank Sinatra's best years were in the 50s and 60s, his technical expertise in the studio produced standards that hold up today as some of the best-recorded music—period. Listening to him on the PX8 places him in my head. It's that precise. Stereo imaging is exquisite.
Speaking of precise, Abba's studio work is like an aural version of looking at fine crystal. The song hooks sound even more infectious listening with the PX8 headphone. You can hear their vocal differences more clearly than with most other headphones.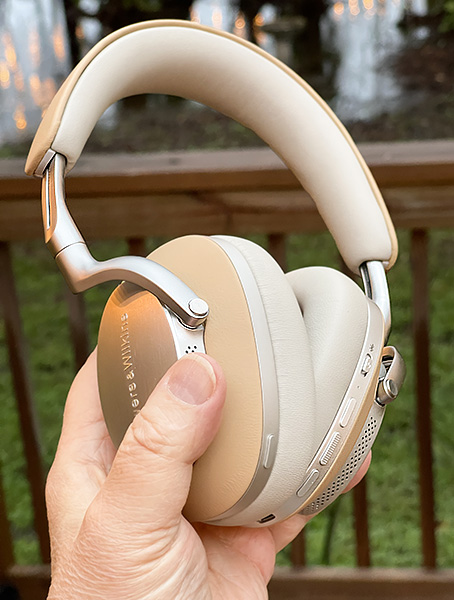 Eno is another animal. After leaving the British group Roxy Music, he went on to record some musically challenging albums as well as produce other artists. His work with Talking Heads and U2 is legendary. However, his solo albums like "Another Day on Earth" and "Apollo" have yielded music that is both accessible—and sometimes not. "An Ending (Ascent)" from "Apollo" is heartbreakingly beautiful with its orchestral electronic tones. The PX8 replicates some of the higher frequency tones without any harshness I've heard with other headphones. "Bottomliners" from "Another Day on Earth" highlights Eno's multi-tracked vocals giving this simple melody complexity. The PX8 allows you to hear separate vocals while still holding them together in a single chorus. Amazing.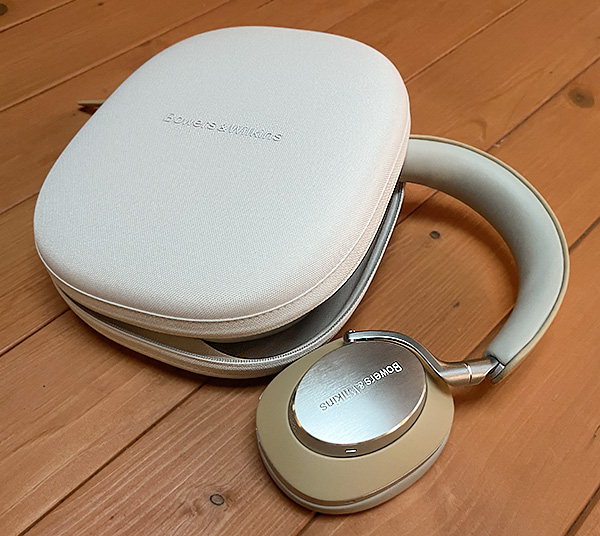 What I like
Luxurious
Solid build quality

ANC is really good

Sound quality is wonderful

Comfortable for long periods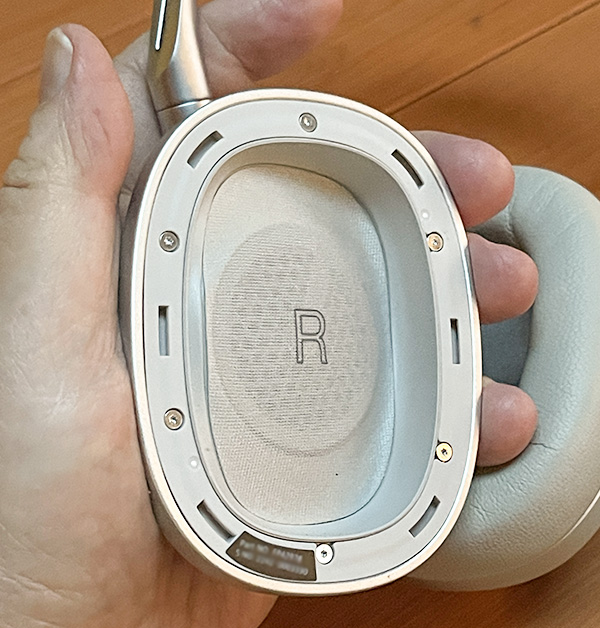 What I'd change
Expensive
The app is just okay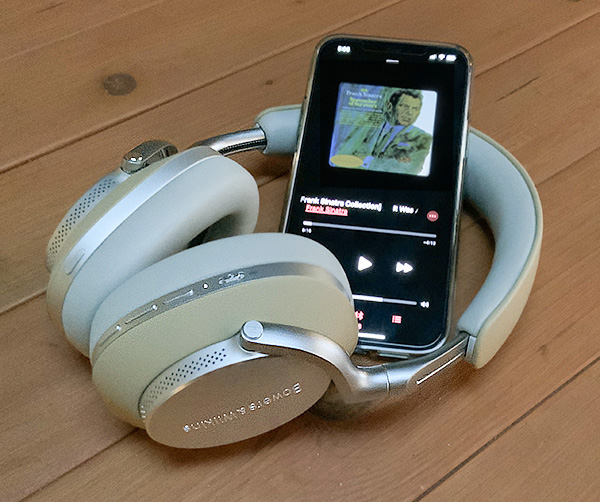 Final Thoughts
Some people can't spend $700 on a pair of headphones. I get that. And even if they could, some will never spend that much on headphones. I get that, too. However, there are some who have the means and the desire to own something that helps make their music not only sound great but wraps them in comfort while doing it. That's why headphones like Bowers & Wilkins' PX8 exist. 
Note that B&W offers both 007 and McClaren versions with unique colorways of the PX8.
Price: $699.00
Where to buy: Bowers & Wilkins and Amazon
Source: The sample of this product was provided by Bowers & Wilkins.