We use affiliate links. If you buy something through the links on this page, we may earn a commission at no cost to you. Learn more.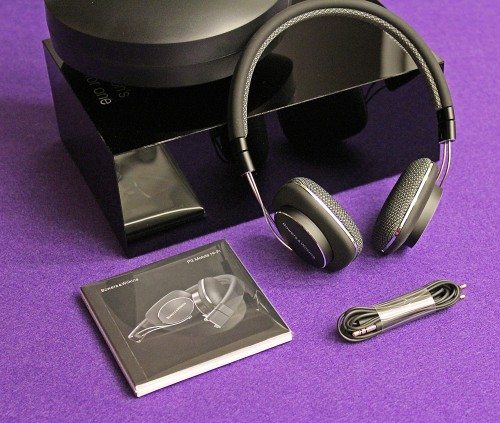 You have to hand it to Bowers & Wilkins. This British audio company makes some of the best sounding speakers anywhere and they charge handsomely for the privilege. But for some reason, when it comes to personal audio like headphones and earphones, they have become somewhat affordable. They don't charge anywhere near the stratospheric prices of some competing brands, and yet they manage to uphold a quality level worthy of their heritage. When B&W released the much admired P5 headphones, it became obvious that they were made for home or office listening and not commuting. Their accurate sound signature could easily get drowned out by our noisy, busy lives. That may explain why B&W developed the P3 headphones.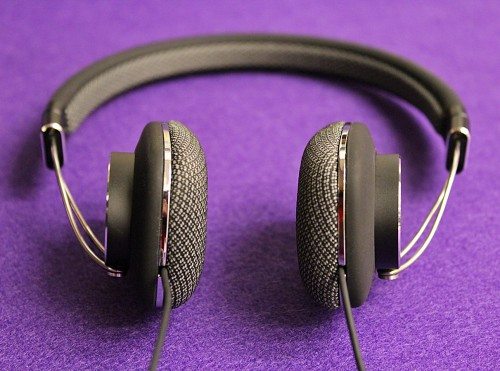 The P3 headphones were made for commuting, period. Placed side by side, the P3 and P5 look like siblings, but not twins. Even though they may look similar, the P3s have been almost completely redesigned. The P3s have new speakers, new construction materials and can be folded for compact storage. There are two sets of wires; one with a mic for iPhone use and one without. That means the wires can be easily replaced if necessary. The wires are a tight fit and connect securely.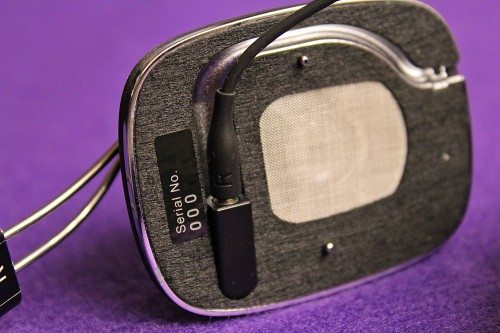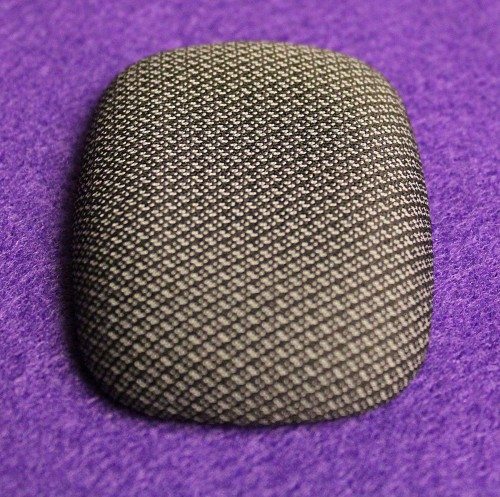 B&W designed the cloth that covers the earpads to help audio signal quality or so they say. I'm not convinced of this claim, but I will say that the cloth breathes quite well. Here in humid Florida, this is sometimes preferable to the more comfortable – but less breathable – leather pads of the P5 headphones. B&W have also redesigned a venting system for better air flow around the drivers, although I wouldn't call these an open-backed headphone design. The person sitting next to you on the train or plane won't be able to hear that Lady Gaga song you secretly love. The headband is not nearly as padded as the P5's headband, but it is comfortable and attractively wrapped in its earpad matching cloth.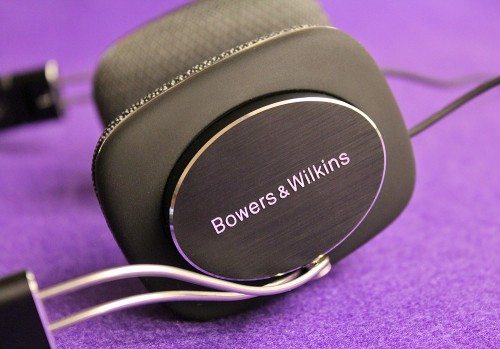 The build quality is top notch and amazing for this price range. Rubberized parts with aluminum and chrome accents are combined in an understated way. The P3s do not scream "Look at me!" like the famous Zeppelin speaker does, but they do say a lot about quality. You can see and feel the attention to detail, and they feel like they will last for a long time. Only time will tell, of course.
A side note: The P3s came in an extremely cool glossy, black plastic box. I suspect this is for reviewers only because in the Apple store, I've only seen cardboard boxes.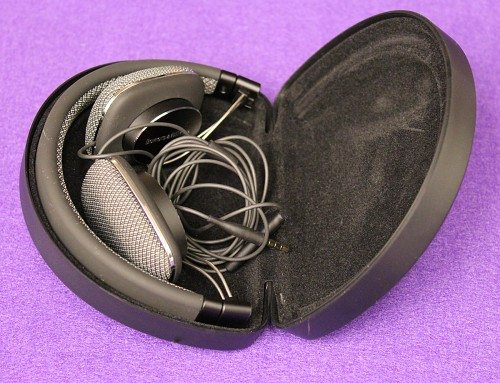 Since the P3s are made for commuting, B&W have provided a hard, spring-loaded plastic case for protection. I could almost stand on this case. It feels that strong and secure.  Once folded, the P3s fit perfectly into the case.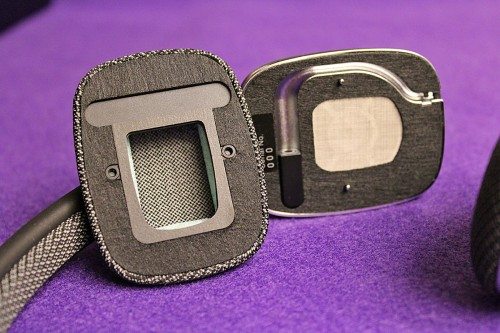 When I first listened to the P3s, I thought they needed to be burned in. Let me explain: Sometimes, headphones – or any speaker – need anywhere from 24-50 hours of constant audio at medium volume to loosen up and reach their optimum performance. The P3s just sounded too muffled. After weeks (way more than 50 hours) of using them, they are beginning to open up, but still sounded too warm for my tastes. Then it occurred to me. When I'm in a crowded environment, the one thing that cuts through the background din and helps me hear the music better is bass. Take that away and the sound of everything around you creeps into your personal audio space. Based on that, I now see the genius of the P3s. That could be one reason I see Beats headphones around so many necks of younger people in public.
I have said many times that I am not a basshead. It's a cheap audio trick to bring drama to audio, and over time, it's headache inducing. Nothing has changed that view. However, even with the warmer, more bass-friendly sound of the the P3s, it doesn't sound like a cheap trick. Yes, the bass is too forward for my taste, but I can live with it on these headphones. And if I commuted to work in a big city (I drive), I could easily live with the P3s on a daily basis. Whatever B&W have done with their engineering on the P3s, it works.
Since the P3s are bass friendly, listening to anything that leans in that direction sounded like overkill, at least in quiet environments.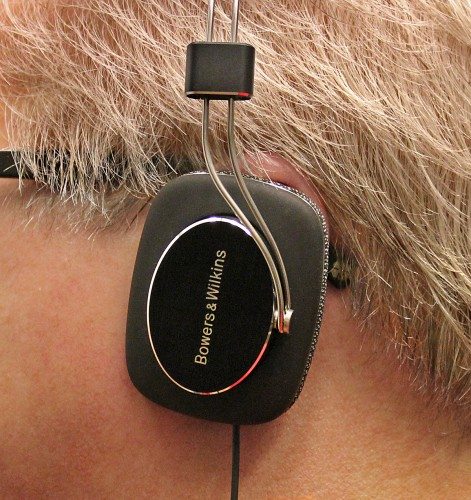 Sampling classic rock on the P3s is fun. Early Pink Floyd works quite well, because bass was not pushed forward as it was in their later recordings. The psychedelic "Flaming" and "Bike" from "Piper at the Gates of Dawn" sound quite balanced with no equalizing required. These songs are treble happy on other headphones. For the record, I am using the P3s with an external DAC (digital to analog convertor) connected to my iMac and also straight from my iPod.
"I Thought" from Bryan Ferry and Brian Eno is a simplistic melody with gorgeous harmonies. This song, from the album "Frantic", has a lot going on under a wash of subtle aural layers. The P3s were able to keep the murky feel while still defining particular layers. It's one of those song that require repeated listenings to absorb all the subtleties.
Lana Del Rey's "Video Games" from "Born to Die" suffers from modern compression. Everything is so cranked up to distortion levels, it makes me want to scream. The P3 just can't cut through this mess. Frankly, I'm not sure anything can, especially $200 headphones, no matter how good they may be.
"God Only Knows" from the classic Beach Boys album, "Pet Sounds" absolutely shines in the stereo version on the P3s. Granted, it was originally mixed for mono, but that version pales compared to stereo and the P3s help create a broad soundstage this song deserves. However, this song sounds even better on open-backed headphones. Speaking of soundstage, there is little of that on the iconic Miles Davis album, "Kind of Blue." Granted, this is a 1959 recording, but it does point out the advantages of an open-backed design that cannot be replicated as well in a closed-back headphone. However, we are talking commuter phones here, so it's a moot point unless you are listening in a quiet environment. Then, it becomes a big deal.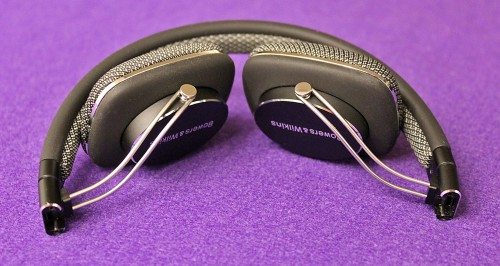 Bowers and Wilkins have filled a gap in their product line with the P3 headphones. As good as the P5s are, they are too nice for the rough world of commuting (I can't believe I'm saying this). And the newer C5 in-ear headphones are just not for everyone. Some people can't stand earphones, no matter how well they fit or how good they sound.
The P3 headphones are a big step up for people on the move. Their warmth, detail and comfort are first-rate. I would recommend leaving them in your carry-all once you get to your destination, though.

Product Information
Price:
$199.99 US
Manufacturer:
Bowers & Wilkins
Retailer:
Bowers & Wilkins
Requirements:

Audio source with mini plug

Pros:

Tuned just right for commuting
Very well built
Classy
Affordable (for B&W)
Very comfortable
Foldable
Strong, protective case
Replaceable cable

Cons:

Too bassy and muffled sounding for quiet environments