We use affiliate links. If you buy something through the links on this page, we may earn a commission at no cost to you. Learn more.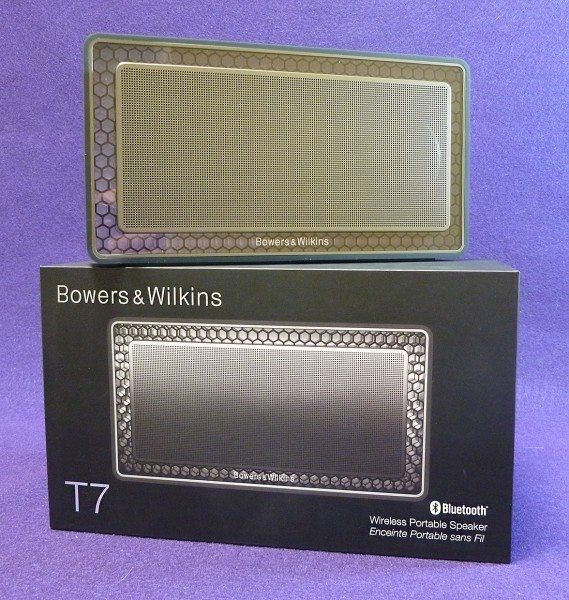 One of the fun parts of buying Apple products is the unboxing. You just know that any company that spends that much time and effort on packaging will spend even more effort on the product inside. Bowers and Wilkins products are like that. Unboxing their many headphones is almost as much fun as using them. This time however, I get to review the Bowers & Wilkins T7 Bluetooth portable speaker. And also this time, the packaging portends much goodness inside.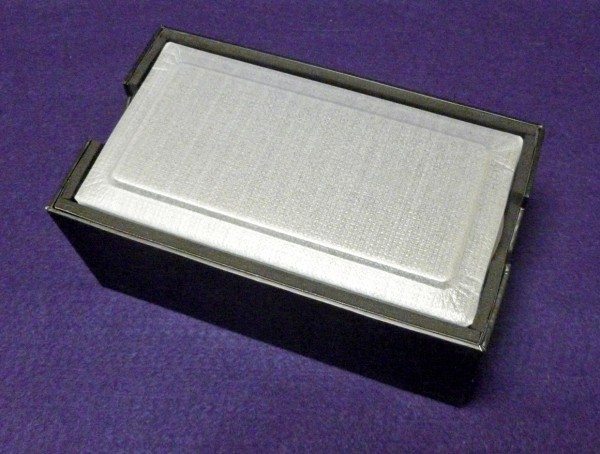 Over the past few years, portable Bluetooth speakers have progressed from curiosities to bonafide alternatives to high-end radios/boomboxes. Granted, these mini-speakers will never replace a decent set of separate stereo speakers, but for music on-the-go, they're getting hard to beat. Bowers & Wilkins has managed to nail down three attributes: Looks, convenience and most importantly—sound quality. Well, B&W nailed two of the attributes and got the third (convenience) mostly right. More on that later in this review.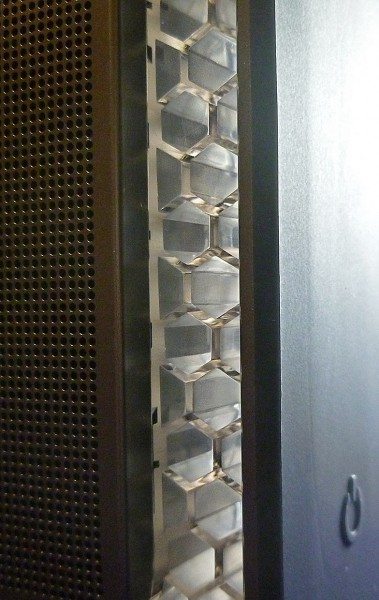 Let's look at the design. B&W knows a thing about beauty. The P5 and P7 headphones look like art. and some of their expensive home speakers are like modern sculptures. Granted, the T7 speaker is more traditional looking in some respects, but it does have some unique features. The speaker itself is surrounded by a see-through honeycomb structure that is both attractive and functional. It's attractive, because—hey, it's a translucent honeycomb! But more importantly, it serves a purpose. B&W calls it a Micro Matrix. They state that this Matrix reduces vibration and distortion, so you hear the performance and not the speaker. There's a bit of hyperbole in that statement, but it's basically true. I have seen other portable Bluetooth speakers literally "walk" right off a tabletop when the bass is too heavy. The T7's Micro Matrix design prevents that. It stays put no matter what bass-silly song may be playing.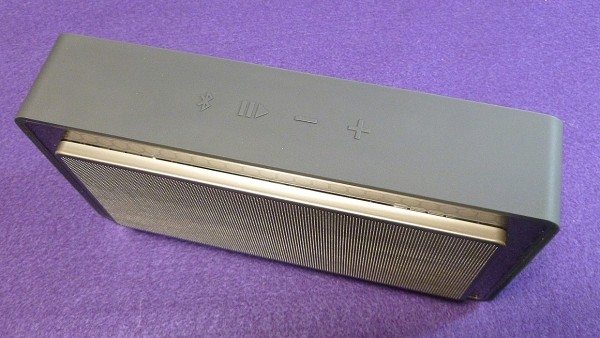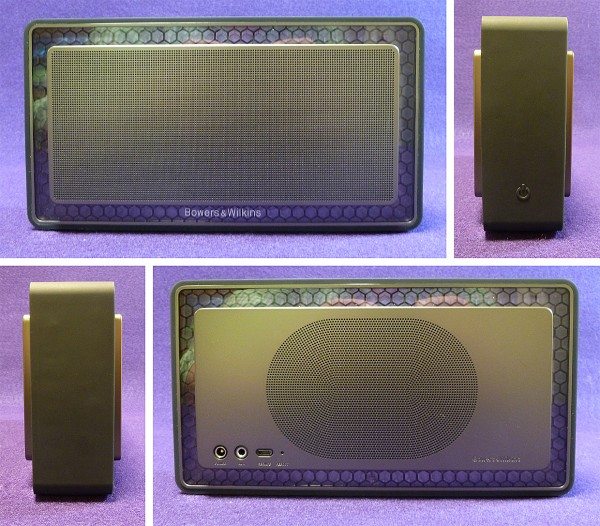 The T7 speaker has easy to see (and feel) buttons that are raised up from a wide hard-rubberized band. Unlike many Bluetooth speakers that make you guess what combination of buttons will pair your device, the T7 has a button just for Bluetooth. Why can't everyone do that?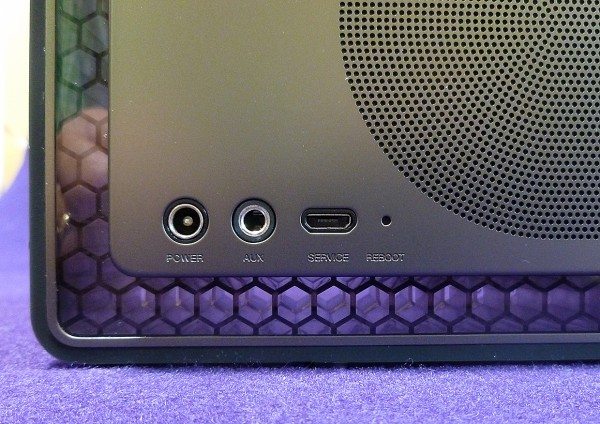 There are the usual ports at the back of the T7: Power, AUX (for hard-wiring to a music source) and a micro USB service port for future firmware updates. A micro USB cord is not included however, nor is a mini plug wire for the AUX port. It seems a bit cheap for a speaker in this price range not to have included these. What is included are localized adapter plugs for power outlets used in most countries (with power cord, of course). There is also a tiny reset button at the back should the T7 ever need to be brought back to factory specs.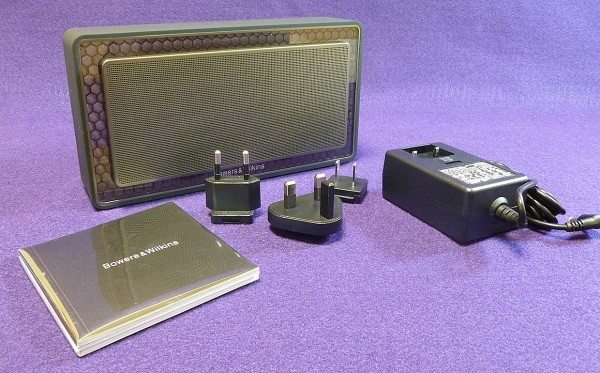 Along with Bluetooth 4.1, the Bowers & Wilkins T7 speaker uses aptX (which is great unless you're an Apple user—they don't support it). There is no Instant NFC pairing—a noticeable omission. Yet, even without NFC, pairing is about as painless as it can be. All my devices found the T7 immediately and connected with no issues. A musical chime lets you know that a connection was successful.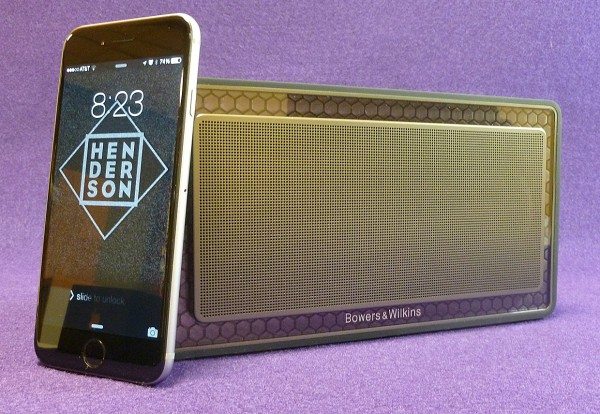 The T7 is a portable speaker and can be easily carried from room to room letting your music follow you around the house. But I wouldn't take it outside. Where I live in central Florida, humidity or a quick rain shower can ruin anything not water resistant. Plus, a good part of our summer lives is spent around pools where there is a lot of splashing going on. The T7 is not water proof or even water resistant. For rough use, I would recommend a cheaper outdoor Bluetooth speaker for poolside or picnic and leave the T7 indoors where it belongs. That way, you'll be rewarded with years of use and besides, it's too pretty to be banged up dragging it outdoors.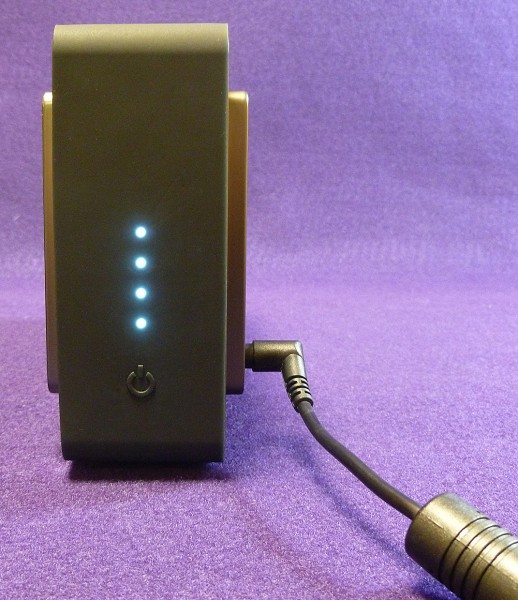 The audio specs are notable: Digital Signal Processing, two 12 watt Class D amplifiers, two front facing full range drivers with two Bass radiators centered at the front and rear. Depending on volume, the T7 will play an impressive 18 hours on a single charge with its built-in battery. Music on the T7 is the clearest I've heard via Bluetooth yet. Turning up the volume doesn't introduce distortion or that "bass walking" I mentioned earlier.
Face it, you're not going to get true audiophile sound from this or any other portable Bluetooth speaker. And even though the speakers are stereo, the effect is lost unless your face is three inches away—not practical. That said, the T7 will easily fill any kitchen, bedroom or home office with darn good sound.
The T7 is great for less than ideal lower resolution MP3 music files as well as higher-res tracks. The two bass radiators give the T7 substance that many other Bluetooth speakers lack. It's a fuller, richer sound that usually comes from larger-sized speakers. B&W shines in their ability to extract optimum audio using top components in a limited space.
While not a great source for audio testing, early Pink Floyd tracks are represented well on the T7 speaker. The bass is a bit weak, but it's weak on the recording which means that the T7 is reproducing the Floyd's music accurately with no artificial boosting of any one frequency.
The bass notes in the Doors' classic, "Riders On the Storm," is more potent—again, because that's how it is on the recording. There is some unpleasant distortion heard in the electric piano, but this song was never an ode to audio perfection. However, that doesn't diminish the song's emotional impact that the T7 successfully replicates. The bass in Alan Parson's "Breakdown" from "I Robot" is tighter and cleaner than on the Doors song. Parsons is famous for being a perfectionist in recording quality. Comparisons of the bass quality and clarity from these two songs is easy to do with the T7 speaker. Three years ago, that wouldn't have been so simple, but the T7 maximizes the latest version of Bluetooth which affords a better listening experience.
"Tall Trees" from the alternative group, Lost In the Trees, features strident violin laid over mournful cello and a thumping/clicking percussive beat. It's a sonically clean performance—with somewhat muddy vocals—that the T7 accurately reproduces. the cello notes are distinct from the violin's so that they compliment, rather than blend with each other.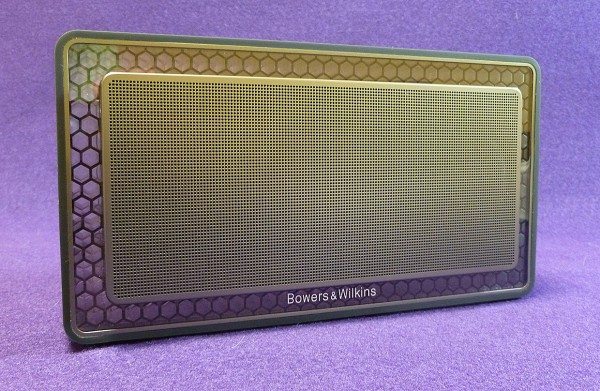 Bowers & Wilkins has done it again. No surprise there. What is surprising is how easy they make it look. Their product designs are first-rate with audio to match. While the price of admission can be beyond the reach of some budgets, there is an assurance of getting some of the best sound available for that product, whether it's headphones or speakers. The T7 portable Bluetooth speaker lives up to the B&W heritage with it's iconic design and stellar audio.
Source: The sample for this review was provided by Bowers & Wilkins. Please visit their site for more information and Amazon to order one.

Product Information
Price:
$349.99 U.S.
Manufacturer:
Bowers & Wilkins
Retailer:
Amazon
Pros:

Impeccably built
One of the best sounding Bluetooth speakers
Full, rich sound
Painless Bluetooth setup
Beautiful honeycomb frame serves a useful purpose
Perfect indoors portable speaker
Long battery life

Cons:

Expensive
Not Water resistant
USB and mini plug cords not included