We use affiliate links. If you buy something through the links on this page, we may earn a commission at no cost to you. Learn more.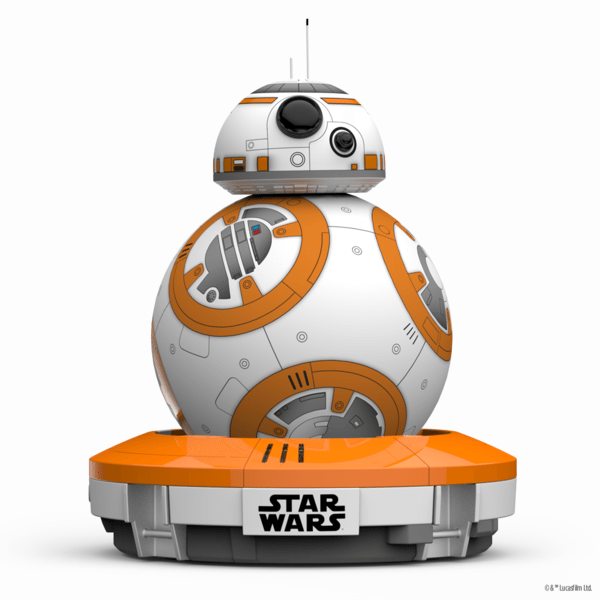 Many of you Star Wars fans have already enjoyed your trips to the store to pick up your new Star Wars memorabilia. Others of you may not know much about Force Friday. What is it? Force Friday is the day that retailers like the Disney Store, WalMart, Target, Amazon and Toys-R-Us have started selling new Star Wars memorabilia and toys that come from the Star Wars movie, "Star Wars: The Force Awakens", due to be released this coming December. These retailers started selling Star Wars merchandise online this Friday morning at 12:01 am, while some of the physical stores were actually opening their doors at the same time to cater to customers who had to have the items immediately. Many of the products were shrouded in mystery up until today.
One of the toys that is sure to be a hit is the BB-8 droid from Sphero. Pair the droid up with the associated app via Bluetooth Smart (30m range), and he'll move around with you commanding the controls on the app. He even has an adaptive personality.
Based on your interactions, BB-8 will show a range of expressions and even perk up when you give voice commands. Set it to patrol and watch your Droid explore autonomously, make up your own adventure and guide BB-8 yourself, or create and view holographic recordings.
He has a 60-minute battery life, uses inductive charging (he comes with an inductive charging base), and moves via gyroscopic propulsion. BB-8 is available for purchase from Sphero for $149.99. Please see the Sphero website for more information and Amazon to shop for Star Wars merchandise. Fun videos after the break.
Here's the official BB-8 video:
And the following video from Vanity Fair involves BB-8 and some puppies – enjoy!