We use affiliate links. If you buy something through the links on this page, we may earn a commission at no cost to you. Learn more.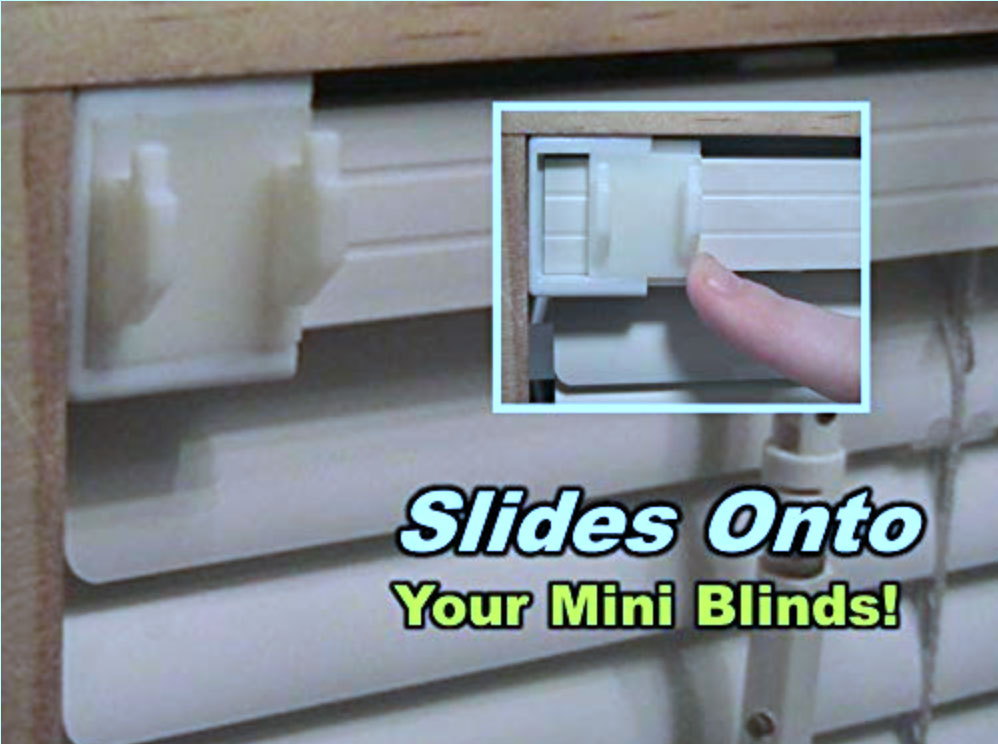 NEWS – Do you wish there was an easy way to hang curtains in windows that also have mini blinds?  For example, maybe you have a metal kitchen door with a mini blind over the window.  You'd like to add a decorative curtain, but you don't want to drill more holes in the metal.  Install the Slide on Curtain Brackets to your mini blind's brackets, and you'll add two traditional lockseam curtain rod hooks without drilling a single hole.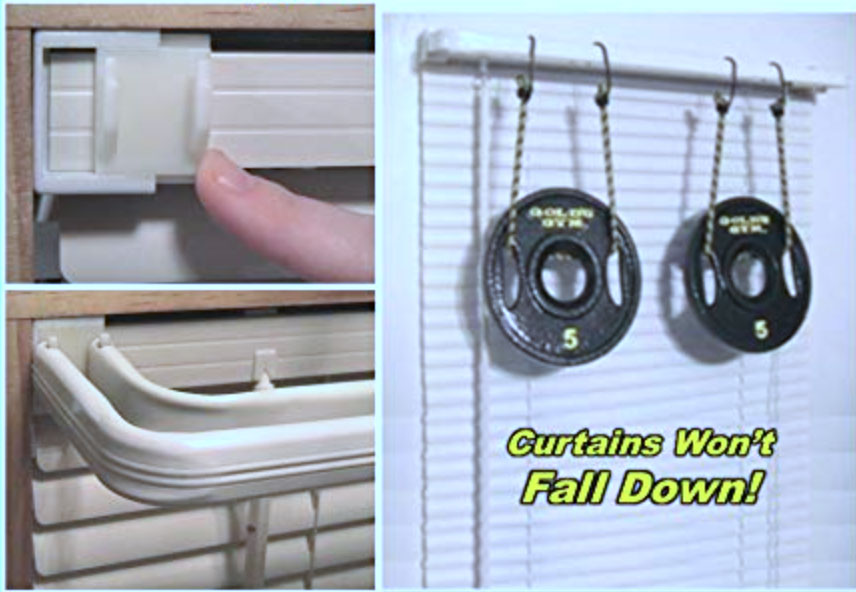 When you replace the removable faceplates from your mini blinds with these slide-on covers, you're immediately ready to hang your curtains.  The brackets can support up to 10 pounds.  You'll get five pairs of brackets for $13.75 + $2.99 shipping at Slide on Brackets or for $13.75 + $4.49 shipping at Amazon.