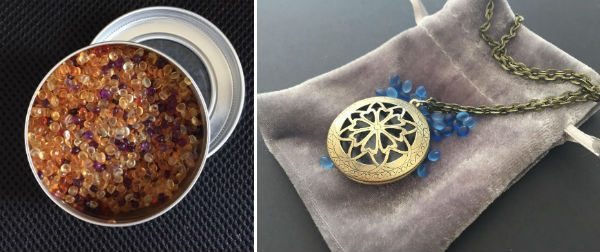 I'm going to admit something right now that I'm not proud of… Ready? OK, here goes. I haven't played a live role playing game before. That's right, I have never played D&D games. Before you remove several points from my geek cred score, you have to remember, that I'm female and back when I was younger (a really long time ago), I didn't have any friends (poor Julie!) who played those types of games. But I have played card games like Magic the Gathering and MMPORPGs like EverQuest and Warcraft so I should get a pass… ok? Now that I have that off my chest, I will admit that I've always wanted to play D&D games and I think these scents from Adventure Scents would really add to the game play. Adventure Scents are made of scentFX orbs which have been treated with fragrance oils that contain both essential oils, derived from plants, and synthesized chemical fragrances. You can buy a huge variety of scents like: City streets, Dragon's cave, Field of battle, Horse stables, Pirate ship, Smoky campfire and many more. You can buy the scents in packs for $5 and jars or lockets for $15. Visit adventurescents.com for more info.
Support The Gadgeteer
:
We may earn a small affiliate commission from purchases made from buying through links on our site. As an Amazon Associate I earn from qualifying purchases. Learn more.