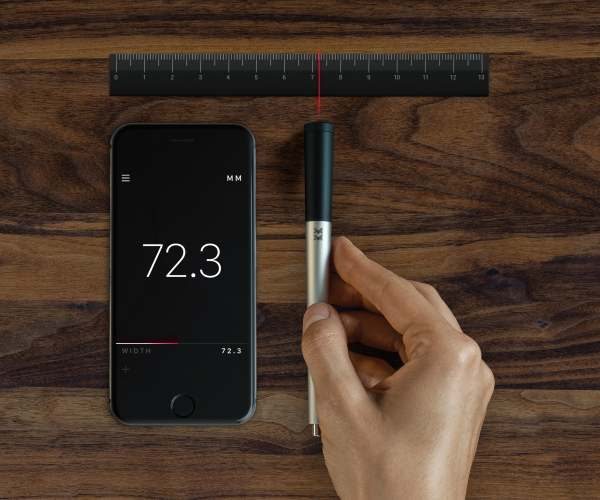 Hot on the heels of Misfit's jump into the smartwatch arena, they are now branching out with a new company called InstruMMents that has just unveiled their first product, the 01. Not exactly the most clever name I've heard for a first product, but the product itself does look pretty clever. The O1 is a dimensioning tool that pairs with a mobile device and can record measurements by rolling over 3D objects. The 01 looks like a pen because it actually is one… or a pencil or even a stylus. The 01 can dynamically convert between metric and imperial and dimension drawings or maps in any scale. No charging is required and the batteries last up to six months.
The 01 is available now for pre-order for $149 at www.indiegogo.com and will be in select retail locations starting December 1.
Some of our links in posts like this one are affiliate links, which means that we may receive a small commission on purchases at no cost to you.