We use affiliate links. If you buy something through the links on this page, we may earn a commission at no cost to you. Learn more.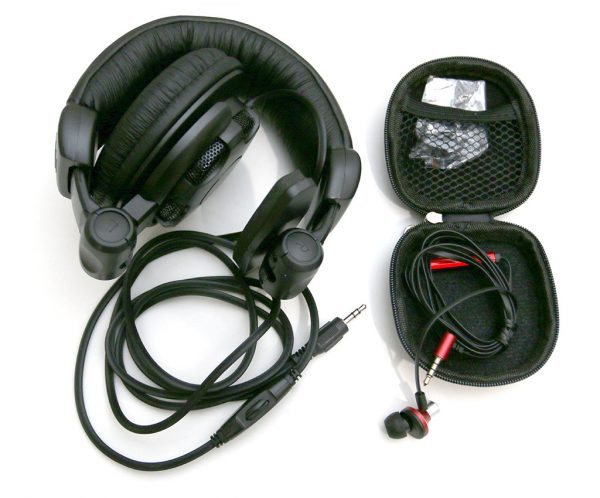 I like to listen to music and podcasts through earphones or headphones while I'm at work, but when someone comes up to talk to me, they either startle me or I have to remove the earphones to hear them. My solution to this problem has been to put only one earphone in my ear and leave the other one dangling. This has worked pretty well, but I have always wondered if there was a better solution. Then I stumbled upon Scan Sound and their 1-BUD and Ear-1 earphone and headphones. Let's take a look.
Ear-1 Single-Sided 1-BUD Headphone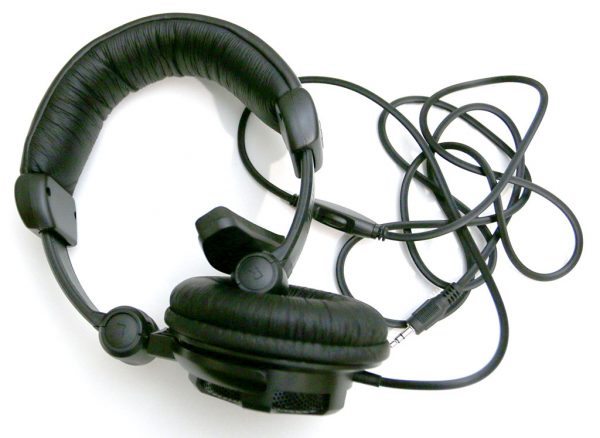 I'm not a big fan of headphones because they make me feel isolated and they can cause my ears to sweat. The Ear-1 single-sided 1-Bud headphone from Scan Sound mixes both audio channels into a single earpiece. You can wear it on the left side or the right side depending on which ear you want to listen out of.
The headphone features a padded earpiece and headband with adjustable sides so it can be sized  for a comfortable fit.

There's also a volume controller with an easy to turn thumb wheel that is built right into the 6ft cable. This headphone does not have a microphone though, so it can't be used for calls.
When it comes to comfort, this headphone wasn't for me. The side of the headphone without the earpiece is designed to press against the side of your head above your ear. After awhile, it felt like my head was in a vise.
When it comes to sound quality, I wasn't impressed with the Ear-1. Music sounded flat. Podcasts sounded fine though, so if you mostly listen to that type of content, you should be relatively happy with this single-sided headphone.
Single-Ear Stereo Earbud (MXP-LM2 and MXP-RM2)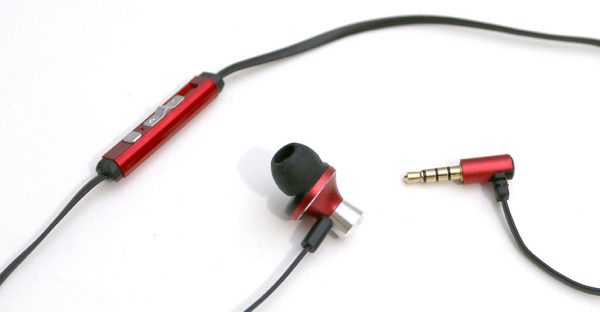 I looked forward to reviewing the single-ear earbud than the single-ear headphone. Unlike the headphones, you have to choose a left or right eared version of the single-ear earbuds. I was sent the left ear version which features a tangle resistant flat cable and an in-line slide volume controller that also has a microphone and a pause/play button.
The earphone comes with a zippered storage case and 3 sizes of silicone ear tips.
The style of the earphone is very similar to my current favorite DUNU TITAN 1 earphones. I think I'm spoiled by the TITANs because like the Scan Sound single-ear headphones, the single-ear earphone also sounded flat to me. Even though both left and right audio channels were combined into the one earphone, my favorite music did not sound as enjoyable as listening through one TITAN 1 earphone. That said, podcasts (mono) sounded fine to me.
While I like the fact that these single-ear headphones and earphones from Scan Sound allow me to leave one ear open so that I can hear my surroundings, I wasn't impressed with the audio quality (specifically when listening to music). I had to increase volume to hear music details. If you consider yourself anywhere on the audiophile spectrum, you're going to be disappointed.
If you're considering a single-ear solution from Scan Sound, just keep in mind that they aren't very good for listening to music, but if you only listen to podcasts or talk radio, I think you'd be relatively happy with either Scan Sound headphone or earphone.
Source: The sample for this review was provided by Scan Sound. Please visit their site for more info.

Product Information
Price:
$24.95 (headphone), $29.95 (earphone)
Manufacturer:
Scan Sound
Pros:

Available for either left or right ear
Leaves other ear open
Stereo through one ear
Earbuds come with a zippered storage pouch

Cons: