We use affiliate links. If you buy something through the links on this page, we may earn a commission at no cost to you. Learn more.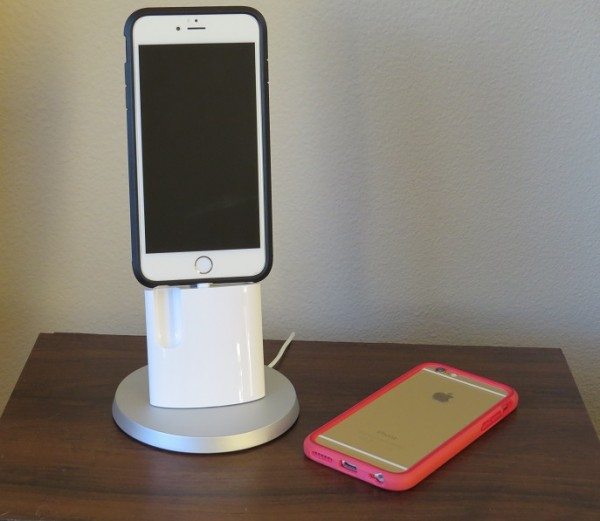 Until now, the only iPhone dock that I've ever used was attached to an alarm clock. Simple iPhone docks have intrigued me, but I had yet to try one and see if they were useful. The number one reason I never picked one up was due to the myriad of cases I enjoy using, since the cases make docking difficult. LandingZone's IONA dock for the iPhone and iPad allowed for use with most iPhone cases, so of course I jumped at the chance to finally try one of these for myself.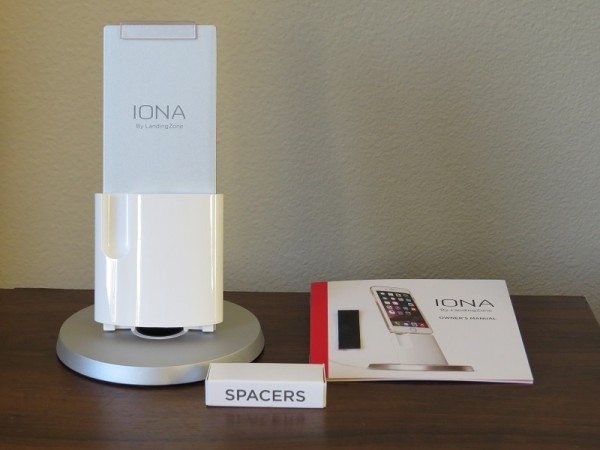 In the box you'll find the dock, 4.5 ft Lightning cable, instructions, and 4 spacer adapters to use depending on whether you have a case or not, and also depending on the bulkiness of your case.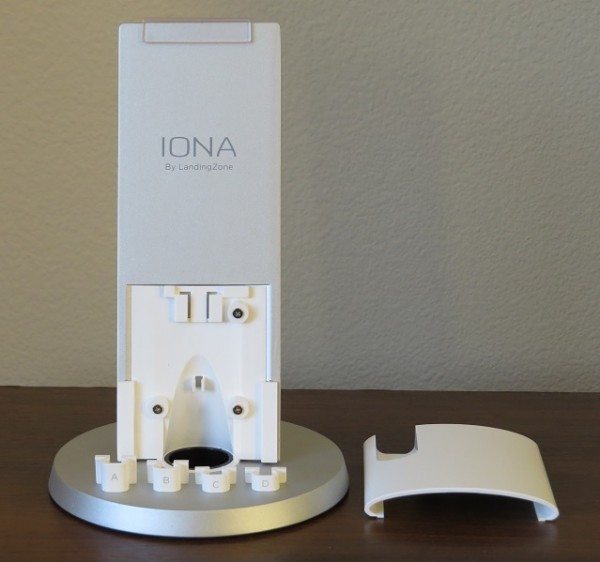 I used the instructions to judge what size of adapter I needed for the dock. The instruction manual has a guide for which adapter should work based on the thickness of your phone case. I chose the one for thin to medium thick cases and it was spot on.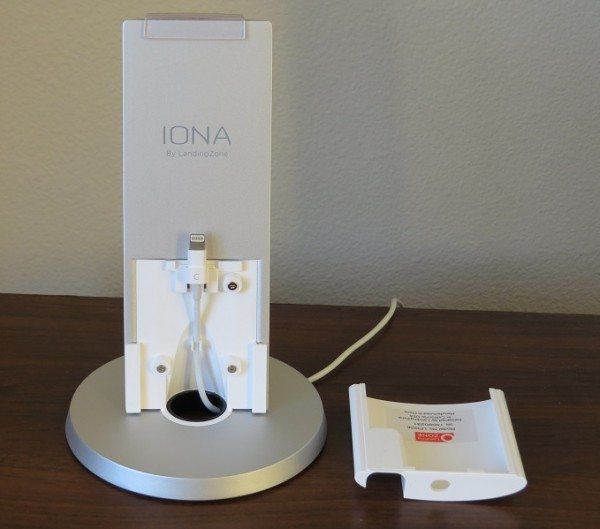 Once the adapter was in place, I looped the cable through the bottom, put the front cover into place, and voila, the dock was ready to go. I sat my iPhone 6 on it and it fit wonderfully. Excited, I then pulled my iPad out and borrowed my sister's iPhone 6 Plus to test. Her phone with a case fit the same adapter as mine, but my iPad didn't fit with the case it had on. Only very thin cases work for the iPad, which I read afterwords on the IONA's website. There is also an indent where a headphone jack can be plugged in, which is nice for listening to music or connecting your phone to something that may not have Bluetooth.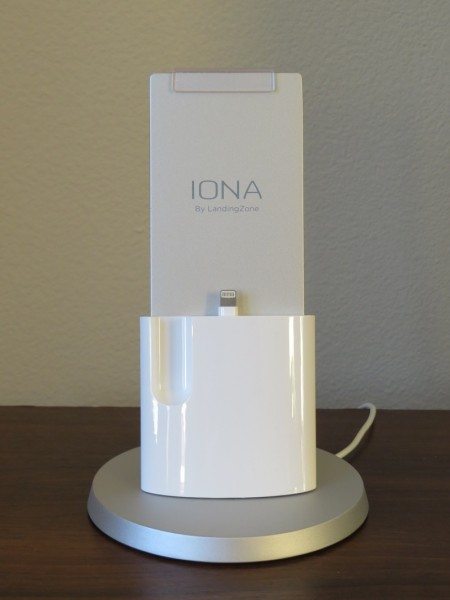 Next, I brought it where I saw it fitting in best for me; my computer desk. I placed it left of my first monitor, and it actually looks really good. The height of my iPhone is right on with the height of my monitors. Every once and a while, I've noticed myself trying to use my mouse to click on a notification that pops up and laughed. It will definitely be staying on my desk, as it is much nicer than having a cord strung about.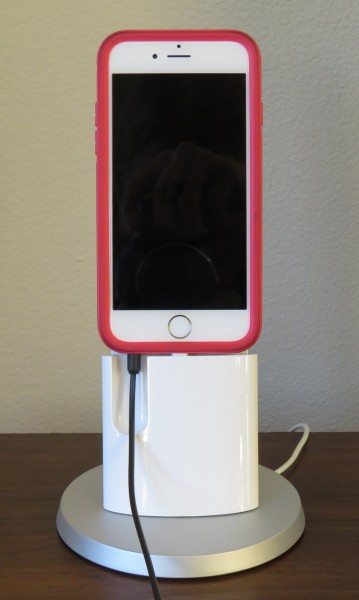 Since their website claims that the dock is designed to "perfectly match MacBooks and Thunderbolt monitors" I had to test that theory as well. Using my dining room table as a secondary desk, I played around on my 13 inch MacBook while having this dock nearby. It was nice having the iPhone there and being able to rotate the dock 120 degrees was a definitely plus in that situation. I could turn it and show someone what was on my screen, or simply just easily adjust it how I wanted. As for perfectly matching with the MacBook, the iPhone 6 did match up, while the 6 Plus was a little taller. The height was still nice for having next to the laptop, but I preferred the height compared to a monitor.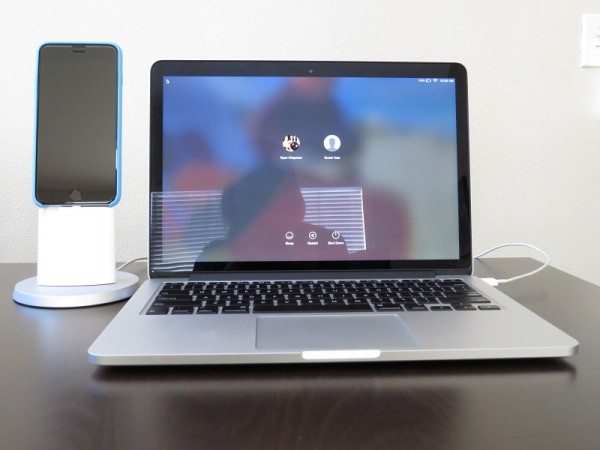 I've used this for a few weeks now, and I am growing more and more fond of it as time goes on. I love how they thought of different things that docks may have problems with and made something that not only looks great but has excellent usability. The price point may be a little steep for some, since it still is just a dock, but being able to use whatever case I want, along with the rotating base, looks, and perfect height of the dock, I would still recommend it.
Source: The sample for this review was provided by LandingZone. Please visit their website for more information.
Product Information
Price:
$59
Manufacturer:
LandingZone
Requirements:

iPhone 5 or above (Lightning port)
iPad 4 or above (Lightning port)

Pros:

- Sleek and stylish
- Great viewing height
- Able to be rotated

Cons: