We use affiliate links. If you buy something through the links on this page, we may earn a commission at no cost to you. Learn more.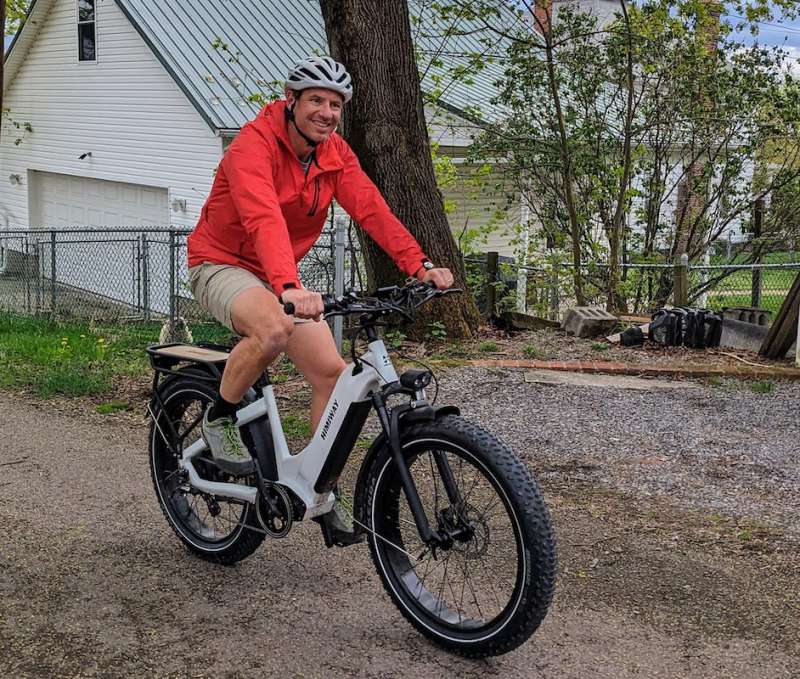 REVIEW – I've been riding and competitively racing bikes for almost two decades now, so when e-bikes first came out, I was a bit offended.  I never thought I'd want one or ride one.  But as they became more common and popular, I began to see the utility as a car supplement, and as a way for my wife and kids to go for more spirited rides with me.  So enter the Himiway Zebra – a very capable fat-tire e-bike that is surprisingly capable and a lot of fun! 
What is it?
The Himiway Zebra is a fat tire e-bike with a 750 watt hub-drive motor,  front suspension, a nice cargo rack and fenders!   
What's in the box?
The Himiway Zebra e-bike (in some pieces)

Charger

Full color manual (in good English)

A hat!

A box of spare parts

Multi-tool
Hardware specs
Payload capacity: 

400 lb

Motor Power:

750 W

Motor Torque:

86 Nm

Battery:

48V 960 Wh 20Ah Samsung/LG battery

Miles per charge:

60-80 (estimated – lots of variability here)

Max speed:

25 MPH

Frame materials:

Aluminum

Weight:

79 lb

Recommended Height:

5'3" to 6'5"

Charge Time:

6-7 hours

Display:

LCD display with USB charging
Assembly
Get ready for a big box to arrive at your house!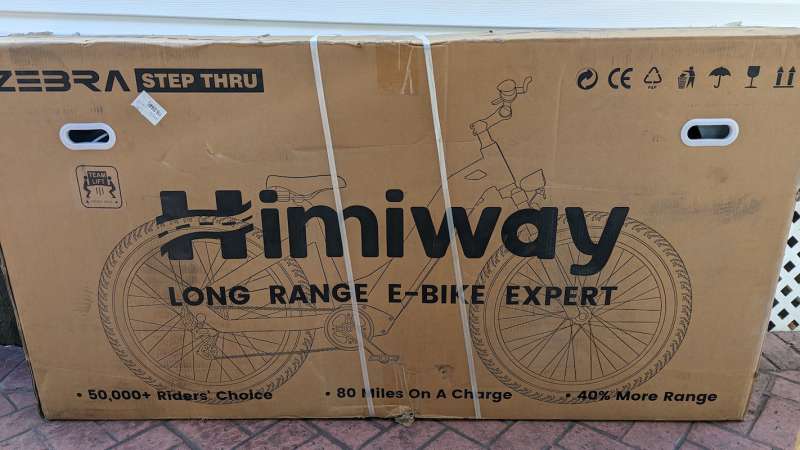 The packed Himiway Zebra e-bike weighs 90 pounds, but the box has handy plastic hand-holds built in.  Once unpacked, the assembly of the bike looks daunting, but it's not nearly as bad as it looks.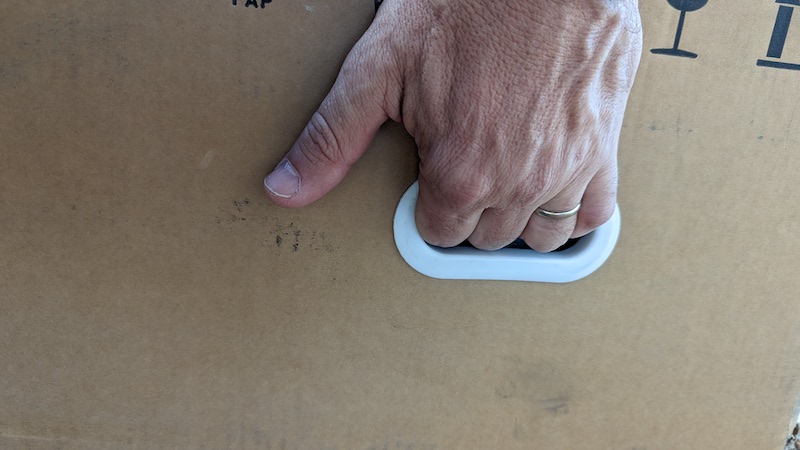 The bike comes with a surprisingly nice bike-specific multitool for assembly. The only tool you really need is an adjustable wrench or even a simple pair of pliers.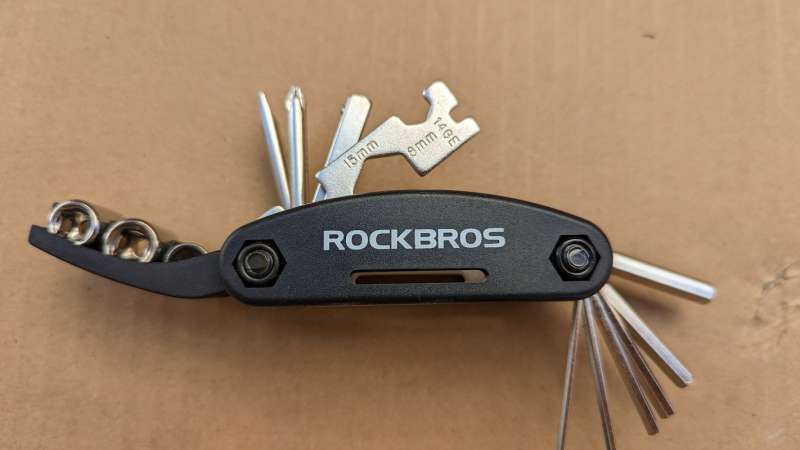 The instructions are clear, full of good photos, and tell you exactly which tool to use.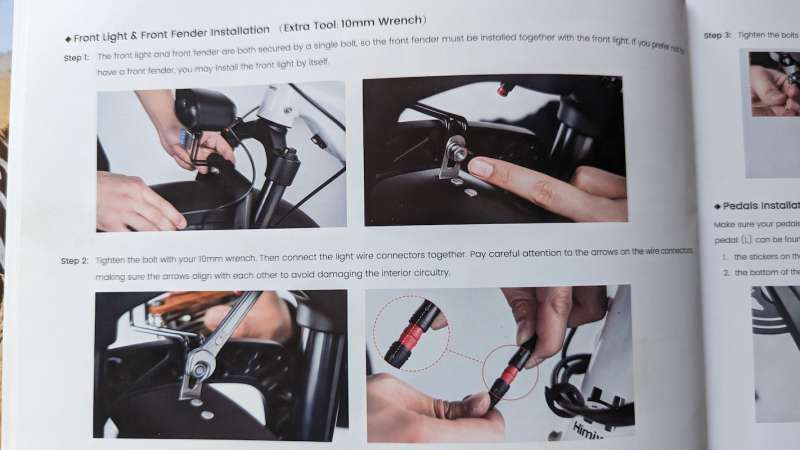 The only possibly sticky part of the assembly of the Himiway Zebra e-bike is the pedal installation.  On all bikes, the left pedal threads backward (to keep you from loosening the pedal while spinning!).  If you don't realize that, you could strip the threads.  But Hemiway takes that into consideration and actually puts tightening arrows on the cranks to all but eliminate this possibility.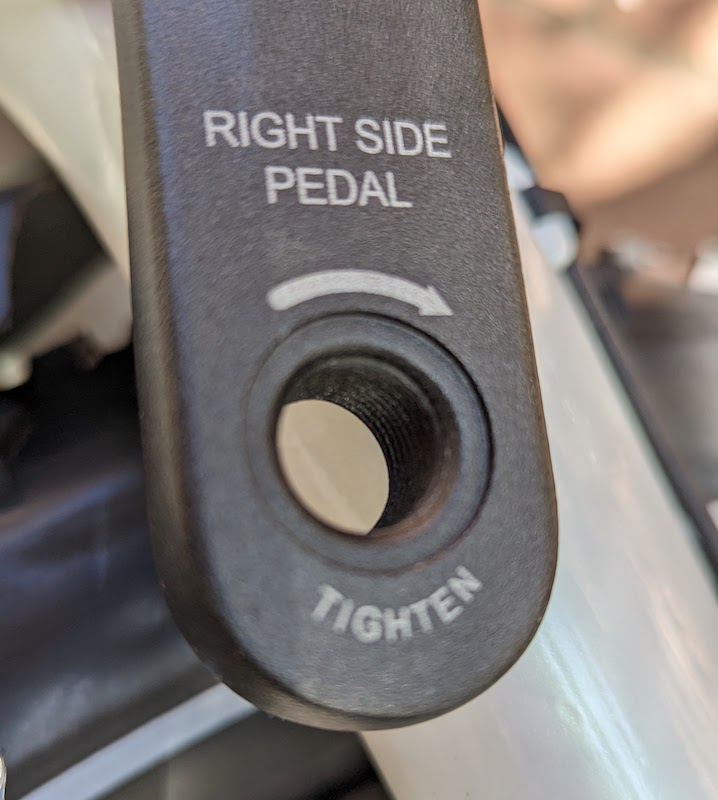 All told, it took me about 45 minutes to put the Himiway Zebra e-bike together. If you're familiar with basic hand tools and home repairs, you can handle it.  But it is a vehicle, and mounting the front wheel is part of the assembly, so you don't want to get it wrong.  You can always take it to a local bike shop and they will happily assemble it for a nominal charge, but the peace of mind you may get could make it worth it.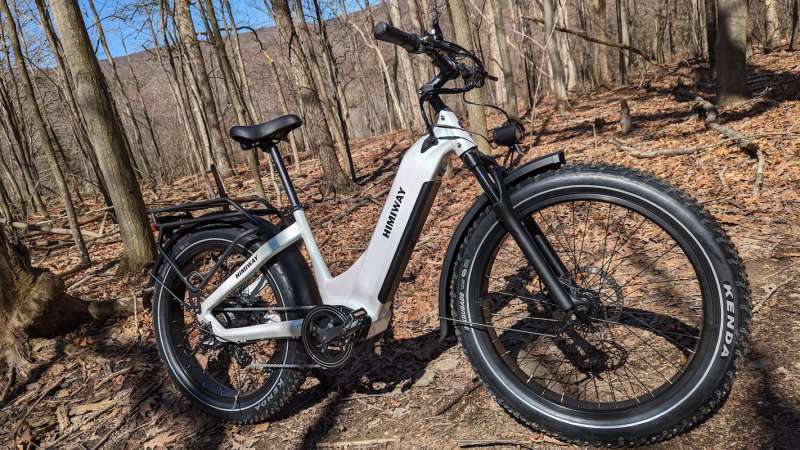 Design and features
The Himiway Zebra e-bike I tested is a pretty beefy step-through frame model (think a "girl's bike" without the top tube).  I initially thought I would not like the step-through version, but for how I've been using the bike, it's great.  Easy on and off, and no real loss of stability or frame rigidity, thanks to the super beefy gussets and massive tube sizes.
The Himiway Zebra can be ridden three ways – as a regular bike with no power assist (but, it's 79 pounds, so you don't want to do that for long), as a pedal assist (power kicks on when you pedal) and with a throttle, which powers the wheel without pedaling. There are five different levels of pedal assist, which really correspond more to maximum speed than to power. I used both pedal assist and throttle modes, but in different circumstances. The bike has plenty of power so you don't really have to "assist" it except when going up VERY steep hills.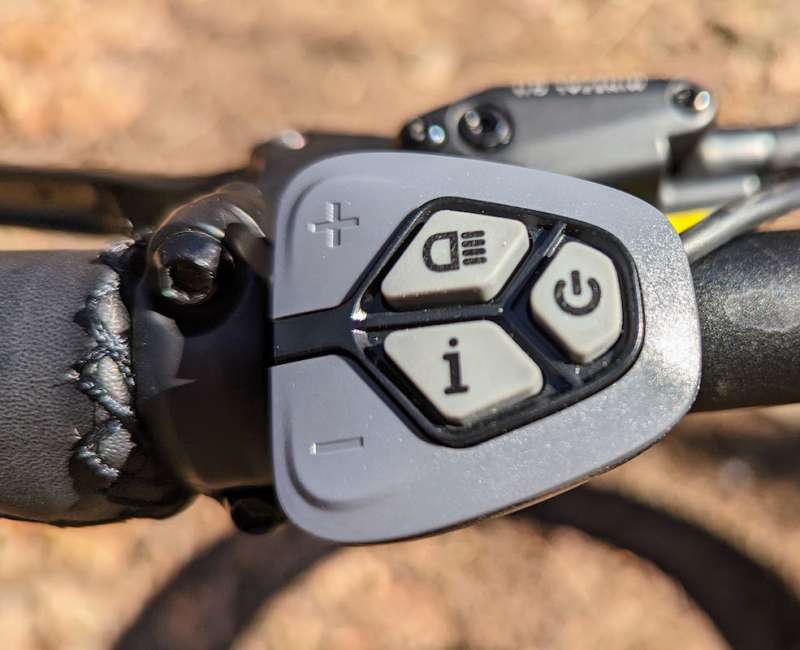 The cockpit area features leather-covered grips, a half-twist throttle on the right, the shifter for the 7-speed drivetrain, the LCD display, the e-bike controls, and the brake levers.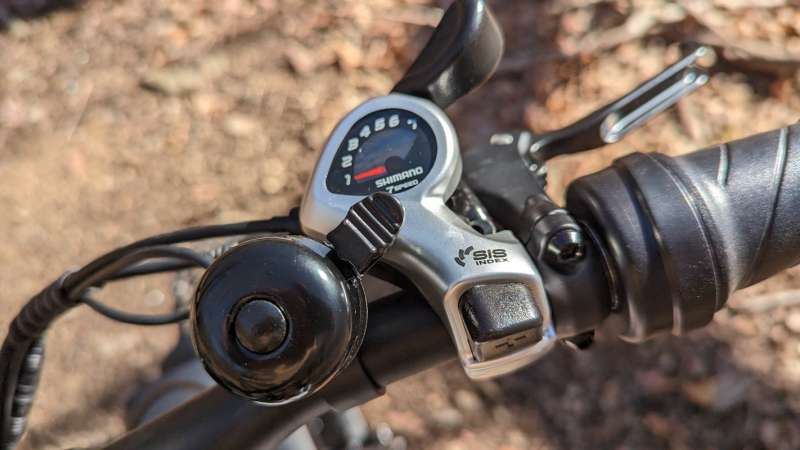 The LCD display is easy to see in bright sunlight and tells you information about battery status, speed, distance, elapsed time, and other useful parameters.  You can also customize some parameters like pedal assist level, number of levels, and tire size.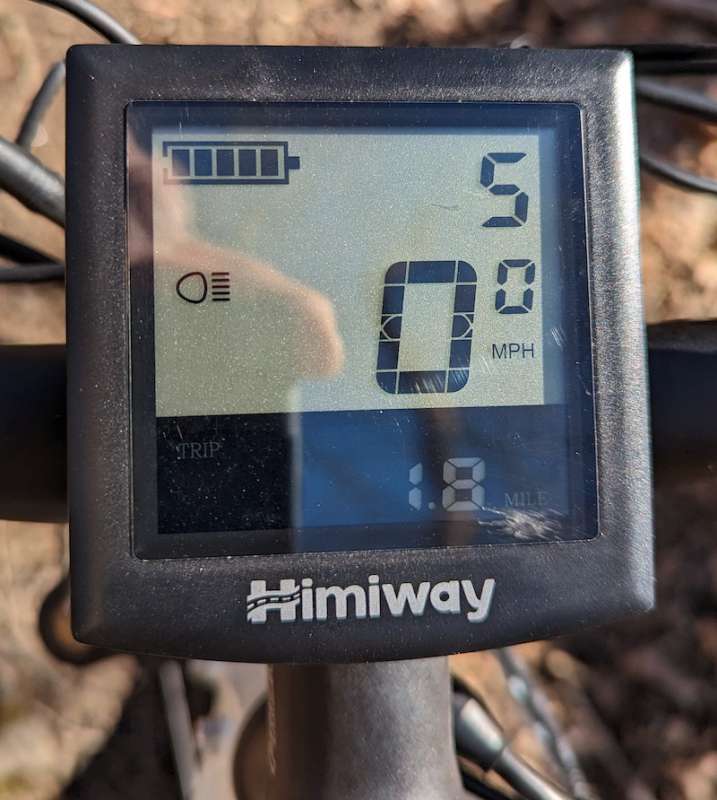 There are a lot of cables and wires coming to and from the handlebar, but they are managed nicely with cable wraps.  
One nice feature of this bike is the quality name-brand parts.  The brakes are solid hydraulic units from Tektro, which is great given that this is an 80 pound bike capable of 25 mph.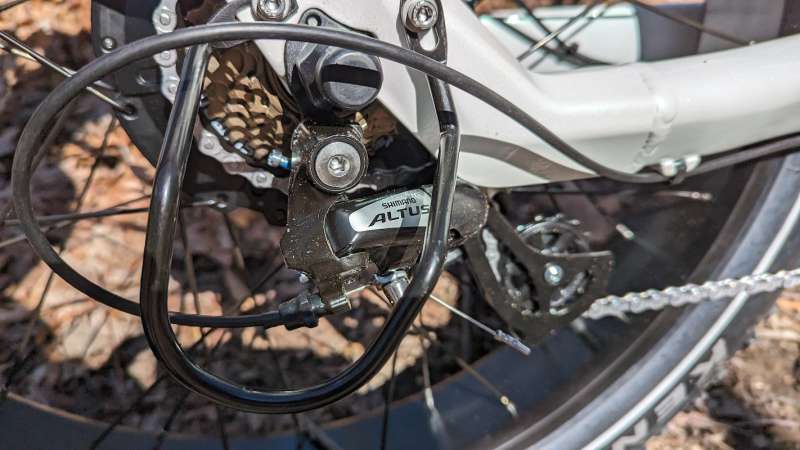 The tires are from Kenda, the drive train is from Shimano, and the pedals are from Wellgo; all quality mainstream bike parts.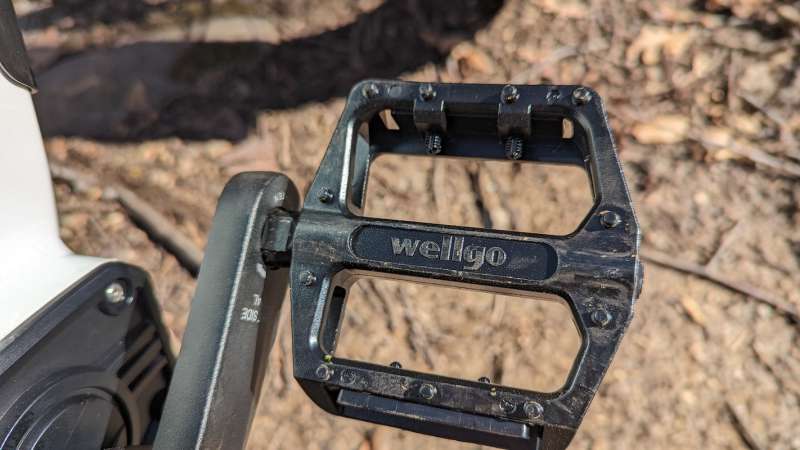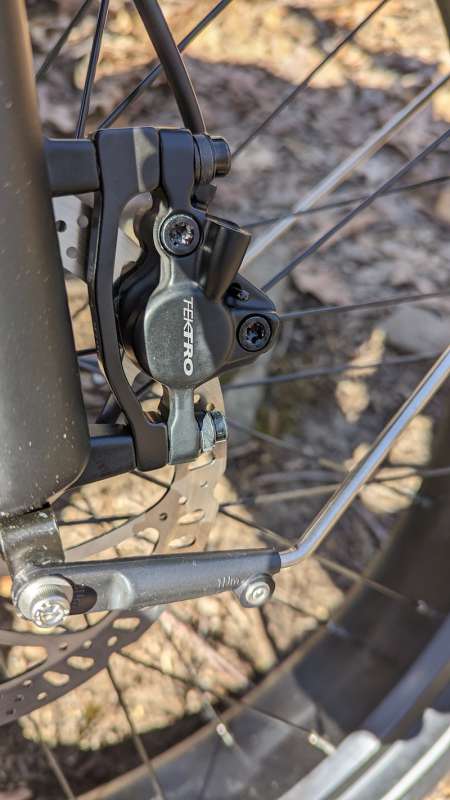 The included accessories really make this bike great.  Full-coverage fenders are included, as are bright powered lights, front and rear.  In fact, the rear light is also a brake light which blinks when the brakes are applied. But my favorite included accessory is the super-beefy rack with a tasteful wooden deck.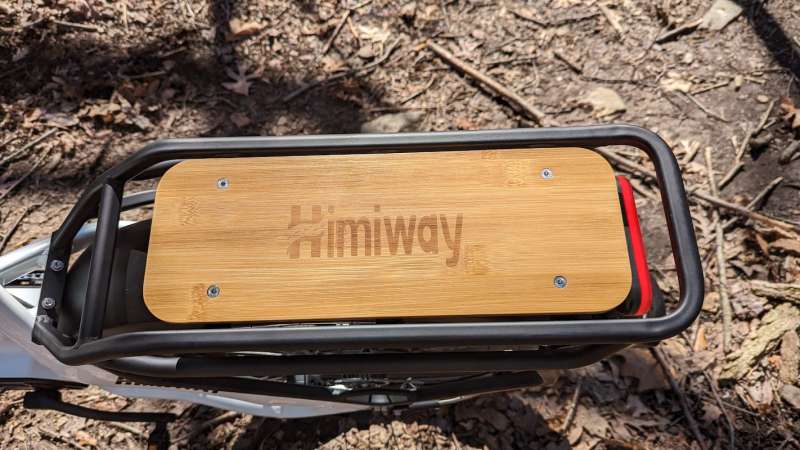 This rack is big enough that one of my kids may or may not have sat upon it and held on while we tooled around the neighborhood. Hang some panniers off the sides, strap a milk crate to the top, and you have yourself a very capable grocery-getter. And the rack gives you some sturdy grab handles for moving the 80-pound beast around.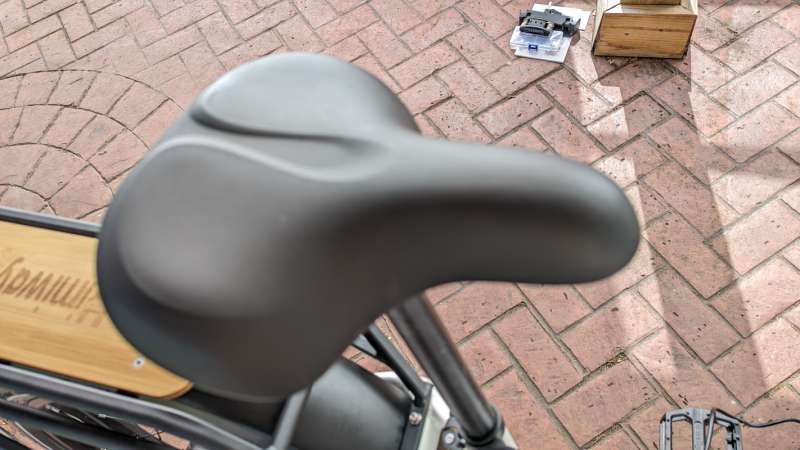 Performance
It moves!  I have tested some e-scooters and have been very disappointed.  They seemed weak and could not handle the hills in my neighborhood.  Not so with the Himiway Zebra e-bike.  Once assembled, the first place I took it was on some rooty and rocky trails in the woods behind my house. These trails include some really steep hills, which the bike handled with ease, with a little pedaling help from me.  On the paved roads in my mountain town, the bike has no problem.  There's plenty of power.  Out on the "open road," it easily clicks along at 25 MPH under its own power. The fat tires give plenty of cushion and grip, although I did have to inflate them quite a bit to get rid of a mushy steering feeling.  And the suspension fork really helps take out big hits and potholes.  The fork is adjustable as well, with a pre-load for rider weight, and rebound damping (how quickly the fork moves through its stroke).  
The lights are adequate but not outstanding, and the bike shifts nicely.  In fact, it shifted perfectly out of the box, requiring no shifting adjustments, a rarity even on high-end bikes.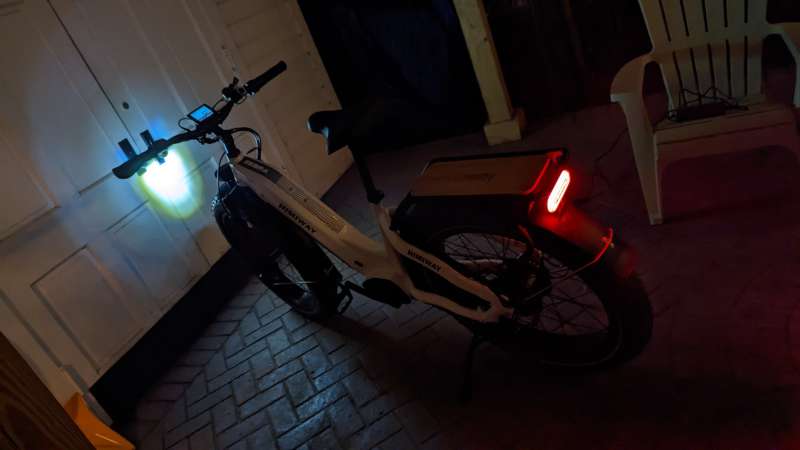 The kickstand is at the rear of the bike and very sturdy, easily supporting the chunky Zebra.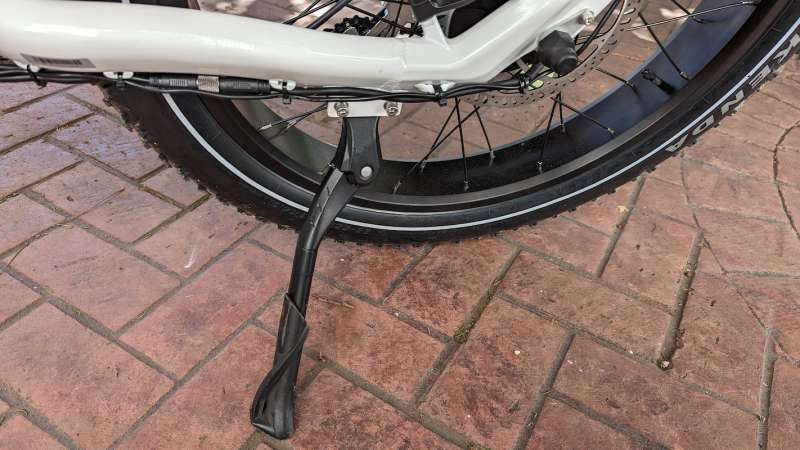 The range of the Himiway Zebra e-bike is impressive.   My longest ride was 22 miles, starting from a full charge.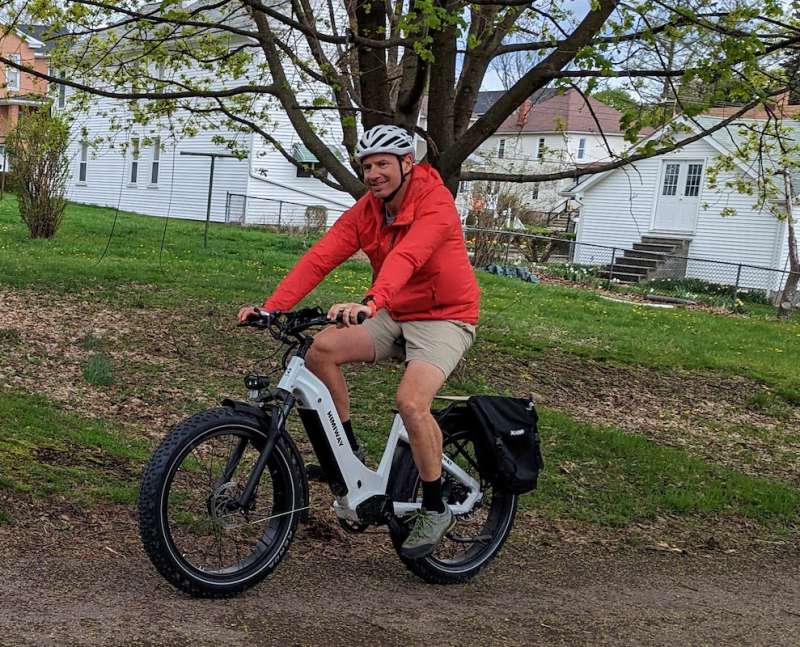 It was on a gravel road with some hills, and that dropped the battery by 2 (of 5) bars.  So I would expect to get 50-60 miles depending on usage. The battery is removable so you can charge it off the bike, or while it's still installed.  And the battery locks to the bike with keys, to prevent theft (as long as you lock the bike up so they don't just steal the bike!).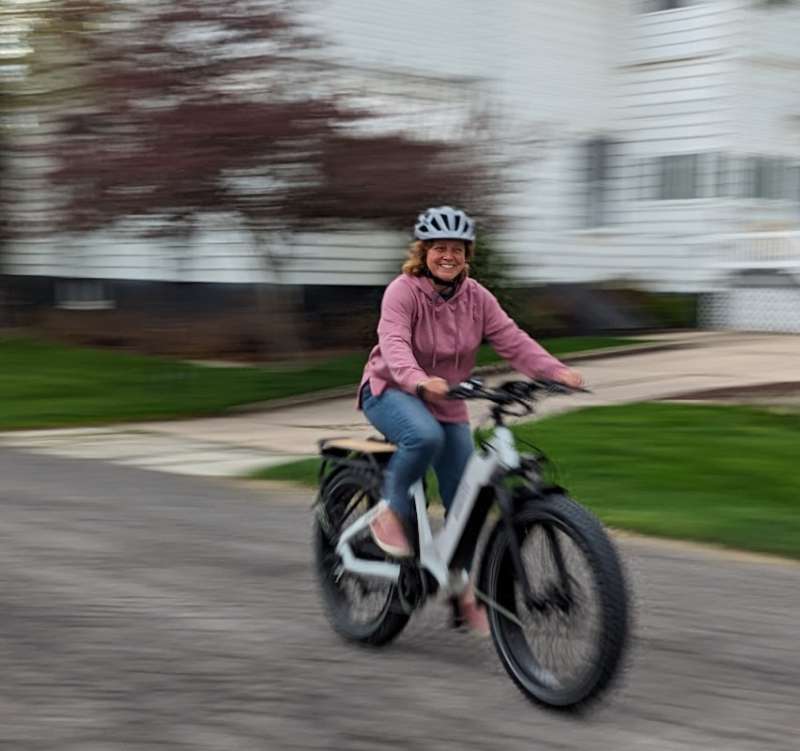 What I like
Plenty of power

Comfortable ride; lots of squish in the tires, nice seat, upright riding position, suspension fork

Quality bike parts

The fenders and rack add a ton of utility

Amazing range on the battery

You can program the different pedal assist levels
What I'd change
It's heavy!  I don't know how you get around that, but it's a fact.  It's too long and too heavy for normal bike racks.
Final thoughts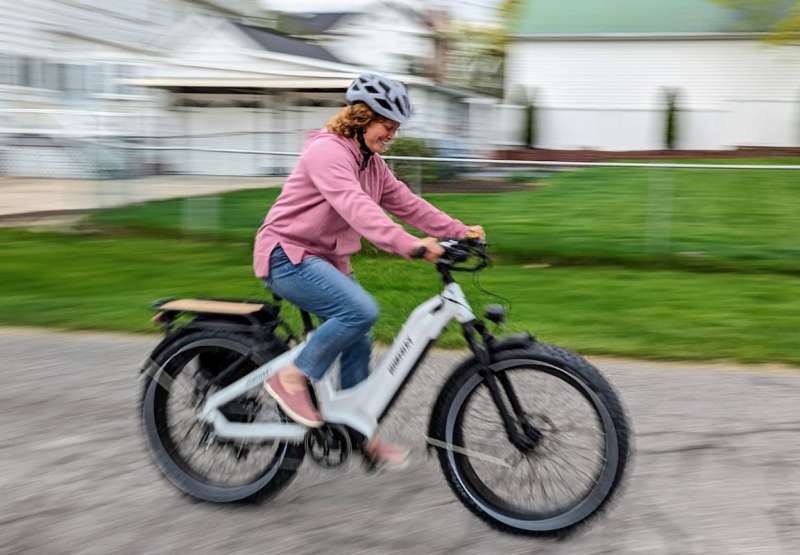 I didn't think I'd want or like an e-bike, but consider me converted.  I'm not giving up my 17 pound race bikes, but tooling around town with minimal effort without contributing carbon to the atmosphere (I charge it from solar panels) has a lot of attraction for me.  And, the Himiway Zebra e-bike is just a lot of fun to ride!
Price: $1,999.00
Where to buy: Himiway (Use code ZEBRA150 to save $150 on one bike or use ZEBRA350 to save $350 on two bikes!) or Amazon
Source: The sample for this review was provided by Himiway.