We use affiliate links. If you buy something through the links on this page, we may earn a commission at no cost to you. Learn more.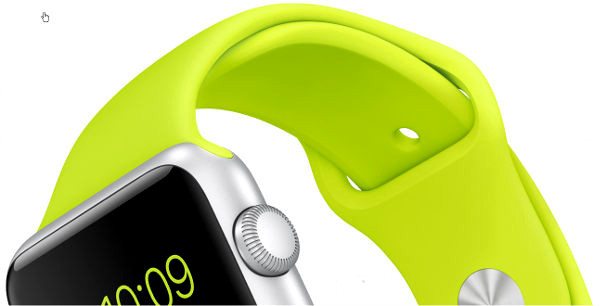 You really have to give Apple a lot of credit when it comes to putting on a new product announcement event. They are definitely the masters of hype and showmanship. Even though I say I don't care about the iPhone anymore, I still get excited just like the rest of the planet to hear about their latest and greatest devices. Today's announcement in Cupertino, CA found me once again glued to my web browser "watching" live blogs of the event on various web sites. Did Tim Cook and company convince me to ditch my LG G3 Android smartphone for the new iPhone 6 or to consider the new Apple Watch? Keep reading to find out what I and some of the rest of The Gadgeteer team think about these new products from Apple.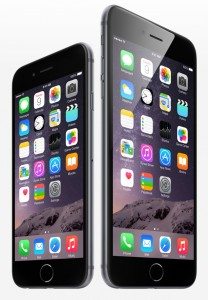 iPhone 6 and the iPhone 6 Plus
This time around Apple has decided that thinner, bigger and even more bigger are better by announcing two new smartphones: the iPhone 6 and iPhone 6 Plus. The iPhone 6 is the smaller of the new devices, increasing the screen size from 4″ on the iPhone 5S up to 4.7″ and the iPhone 6 Plus gets super sized with a 5.5″ display. The new Retina HD display on these phones is going to look gorgeous with increased contrast ratio, viewing angle and resolution. The ion-strengthened glass display looks like it seamlessly transitions from screen to the rounded anodized aluminum edge. The physical design of these new phones is very nice.
The camera on these new phones has been upgraded to focus faster, capture 240fps video and the iPhone 6 Plus even has optical image stabilization while the iPhone 6 offers digital image stabilization.
Under the hood, the phones are powered by the new Apple A8 64 bit chip with 25% faster CPU and 50% faster graphics.
The iPhone 6 and iPhone 6 Plus will launch with iOS 8 when they ship on September 19th. The phones will be available in silver, black and gold and will be priced starting at $199 for the iPhone 6 with 16GB of ram, up to $399 with 128GB. The iPhone 6 Plus starts at $299 for 16GB and goes up to $499 for 128GB.
I'll admit that the iPhone 6 Plus looks very nice and I do want one… but I want one that runs Android, not iOS! 😉 I'm afraid Apple will have to do something crazy drastic with iOS to make me ever want to go back. I love being able to tinker around with apps like Tasker on my LG G3 so that my phone turns on, launches Slacker radio and starts playing music when I start my car, all without me having to touch it. And Qi charging is a must have for me. I'm really surprised that Apple didn't include that with the iPhone 6. At least they added NFC – finally. Which brings me to…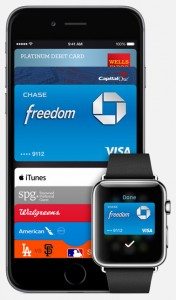 Apple Pay
I'm not going to say a lot about this new service because I really don't care that much about it until it's available everywhere I shop. Basically Apple Pay is a new mobile payment system that gives you a secure way (hopefully way more secure than iCloud – just sayin…) to leave your plastic credit card and paper money at home. The new iPhone 6 and iPhone 6 Plus have NFC built into the top edge of the phone that allows you to pay for things just by pressing your finger on the touch ID. You don't even have to launch an app or wake your phone to use it The credit card numbers are not given to the merchant as it uses a one-time payment number and a dynamic security code. Apple Pay will start here in the US with Amex, MasterCard, and Visa.
Being able to buy products without having to fumble around with a wallet and credit cards sounds great, but what happens if you're out and about and your phone dies? Now you're suddenly without any way to buy something. Oops…
I realize that Apple Pay and systems like it are probably what we'll all be moving to in the next few years, but I think it will take awhile to catch on in smaller towns like the one I live in. I do look forward to when I can buy my weekly groceries at Walmart without having to take my wallet into the store, I just don't know when that day will come.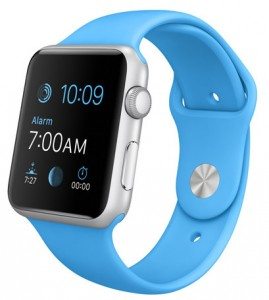 Apple Watch
Even though I do not like to wear a watch on my wrist, I do enjoy reviewing watches… I guess because I hope I'll actually find one someday that I will end up wanting to wear. For that fact, the product I was most looking forward to seeing in today's Apple event was the Apple Watch. It ended up being Tim Cook's first "one more thing…" and I think it was the perfect time for him to carry on Steve's legacy.
As for the Watch, there are two sizes, three finishes and a variety of watch band styles. Admittedly, my first impression of the design of the Watch is that it reminds me of the original iPhone from 2007. That said, it is obvious that Apple is betting big on the Watch which feature a sapphire glass touch screen that can tell the difference between a tap or a harder press. I think this is going to cause some consistency issues going back and forth between the iPhone and the Watch since both devices don't share this type of input style.
The watch is controlled with the touch screen and a digital crown that is used to zoom in/out as well as doubling as the home button. Until I get a chance to actually try one, I'm not sure about the crown. It seems like it might be difficult to rotate it easily to use the zoom feature.
The Watch also features a heart rate sensor and other sensors that may turn it into the ultimate activity / fitness tracker. I was also happy to hear that the watch uses a magnetic magsafe wireless inductive charger. But surprisingly there was absolutely no talk at all about battery life. Also no talk about connectivity. Does it use Bluetooth? WiFi? Lots of questions left to answer.
From the software demos during the event, this watch looks like it can do quite a few things and has the ability to be customized. It will work with Apple Pay, has Siri built in and other features that make it easy to use on the small screen. Apparently you can use the Watch as a viewfinder for the iPhone camera. Now that's cool. One odd feature is the ability to send little drawings and even your own heart beat to your friends… wait what?
If you want to use the Apple Watch, you're going to also need an iPhone 6, iPhone 6 Plus, iPhone 5, iPhone 5C, or iPhone 5S. It obviously will not work with Android… darn it. Prices start at $349 with availability not until early 2015. I think that price is too expensive compared to other smartwatches currently on the market.
"We have worked closely with horological experts from around the world  to help us understand the cultural and historical significance of timekeeping and this has profoundly informed our design" – Jony Ive
Umm… ok Jony, whatever you say.
There are some cool things about the Apple Watch that interest me, but I won't be buying one for one obvious reason – I don't use an iPhone. But I definitely want to try one because… well… it's a watch and it's a gadget.
Comments from the rest of the Gadgeteer team
Elizabeth Rodriguez: Apple's iPhone 6 and 6 Plus look sleek, and it's about time they give users bigger screen options.  The Apple watch looks very chic with rounded edges, three different models, and very smartly, two different sizes.  To me there can be a slight improvement on the thickness of the watch, as it still appears bulky, but more than likely will happen on a second version of the watch if it comes.  Same goes with any wearables at the moment. 🙂  Good presentation apart from the live stream glitches!
Ryan Chapman: There were so many leaks of the new iPhone design that it was hardly a surprise when they were revealed. What I was most shocked about was how they kept the pricing of the iPhone 6 at $199. With Android phones trending towards $299 with contract, I thought they'd take advantage of it this time around. The other thing I am extremely excited about is the 64 GB pricing. I can't wait to see these in store and try them out.
Smythe Richbourg: I'm still catching up, while my free copy of U2's new album is downloading in the background. The most exciting thing I feel is going to be the new user interface on the Apple Watch. Taptic feedback will enter the device lexicon (your watch tapping your wrist for notifications without others knowing), and the various uses will be really interesting.
The HealthKit and WatchKit implications are huge for Apple fans, as well as for the rest of the Gadget folks in the world, because there will now be thousands of "me too" products that will use these elements.
Steve Holt: It's about time they rolled out bigger screens, and I think they will be more popular than people expect. The Apple Watch looks pretty cool but I don't have an iPhone. The biggest thing to me was ApplePay and finally rolling out NFC chips. Maybe now that Apple is on board we can finally get some modern payment systems in the mainstream.
Janet: I had a lot of trouble watching the streaming video, and I missed most of the iPhone 6 and iPhone 6 Plus presentation. I am looking forward to updating my iPhone 5, and I'm thinking the iPhone 6 would be a nice phone replacement, but I'm wondering if the iPhone 6 Plus could possibly replace both an iPhone 5 and an iPad mini with Retina display…
I was most interested in the Apple Watch, and it didn't disappoint. I love the sleek design and all the faces you can choose from. I like the idea of the haptic feedback, especially in the turn-by-turn directions and as a means of alerting you. Much better than vibrations! I'm intrigued by the Digital Touch features, too. Oh, and of course, Apple would consider that not everone wants a huge watch and will make them available in a smaller and a larger size. I'll be delaying my Christmas gift this year until they are released!
Bill Henderson: Due to an office meeting, I missed it except for U2 at the end. I think the iPhone is overpriced, but then again, I always think that so that's not new. I plan to upgrade anyway, but I can't decide whether to go 64 gb or all the way to 128 gb. I am going to pass on trying to be one of the first and wait it out until November or December.
Andy Jacobs: I really like both the styling and size of the iPhone 6. Although for me, the iPhone 5's size works quite well, I'm glad Apple finally made the iPhone just a bit larger. Jury's still out for me on the iPhablet, I mean the iPhone 6 Plus. It may be too much phone, at least for me. But the iPhone 6's reduced thickness, rounded edges, better camera—all great updates. Apple Pay appears to be a potentially useful feature, but as with any feature like this, how widespread it is adopted by banks, retailers and so on will tell the real story of how successful it will become. Not sure at all about the iWatch–Apple didn't really reveal enough about it for me to comment much.
Dave Rees: I've been using an Android phablet (Note 3 & LG G3) for a year now, loving the extra screen real estate and more tweakable OS. I've had zero desire to switch back to the iPhone 5's comparably tiny screen. But the new iPhone 6 Plus is semi tempting me to at least consider going back to iOS. For me the larger screen of a phablet makes the smart-device much more functional and generally usable… cause let's face it, the major apps are all non-OS dependent/centric anymore. In the new big screen world, I rarely take my tablet with me anymore due to the functionality of my smartphone.
The Plus' 5.5″ screen, new tech-sexy form factor and Apple's new pay system may interest me enough to give it a try. My family lives in an all Apple world, my LG G3 is the only outlier and switching back to iOS would make my mobile computing a bit more seamless. While I won't be pre-ordering the iPhone 6, I will be heading to an Apple Store first day to check one out.
Rob Tillotson: The Apple Watch clearly seems to be to iOS what Android Wear is to Android, with roughly the same collection of features — rich notifications, voice commands, apps with a simplified UI, and fitness sensors. While none of this is very revolutionary at this point, both major platforms having a wearable version means that in effect there is now a basic assumed feature set for smartwatches. Not only does that point to a much tougher market for third party smartwatches, but possibly for other mobile platforms as well if wearables take off the way Apple and Google hope they will. The most questionable part of the Apple watch for me is the price; while Apple usually doesn't have too much trouble selling expensive stuff, I wonder how well that will translate here. Mobile payment support is another question — will Apple convince merchants to install NFC readers when everyone else has failed? I suspect not. Still, it's not a bad looking product if you're on iOS and want something fancier than a Pebble.
Greg Carter: The phones look good and, as far as I'm concerned, put Apple back in the game. Having an iPad, it would have been easy to get an iPhone and stay in the Apple ecosystem, but the iPhone was just too small so I went Samsung. Whether Apple has a chance to win me back with my next phone, I don't know, but I'll consider them now.
If Apple can convince people that the Pay system is safer than credit cards after all the Home Depot announcement on top of Target and the others, then they've got a real chance at making some inroads. Security may be the deciding factor rather than convenience. (So they'd better get it right!)
Now it's your turn, what did you think of today's announcements from Apple? Let us know in the comments.