We use affiliate links. If you buy something through the links on this page, we may earn a commission at no cost to you. Learn more.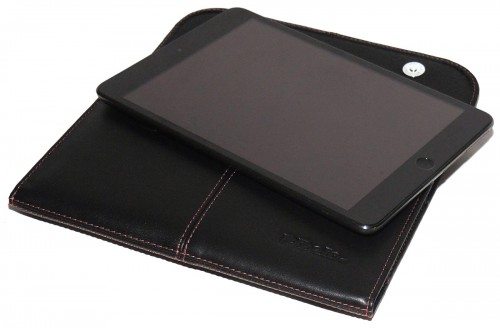 PDair makes accessories for nearly every mainstream device on the market today. When you go to their website, the long list of manufacturers they cater to is impressive. In this instance, PDair sent me one of their Leather Case for Apple iPad Mini with Retina display – Business Type to take a look at.
Note: Images can be clicked to view a larger size.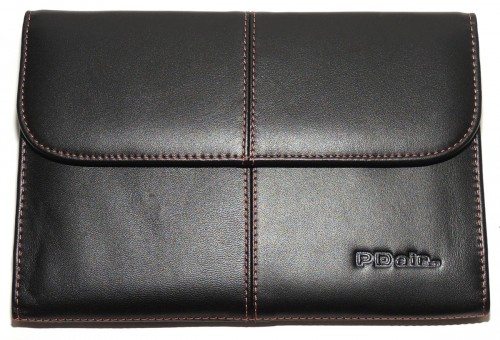 The PDair iPad Mini Retina display Leather Case – Business Type is a long name for what is basically a slipper case sized for the iPad mini. It is handcrafted from premium South Korean cowhide. The leather is soft, supple and very well finished. The stitching is straight and nicely done.  As you can see, the PDair logo is stamped into the front of the case.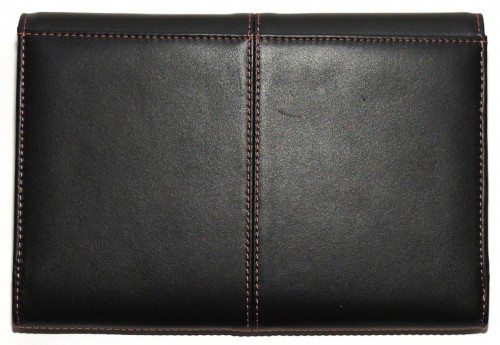 The back is simple and classic looking. There is a slipper pocket in the back of the case for transporting a moderate amount of folded paperwork.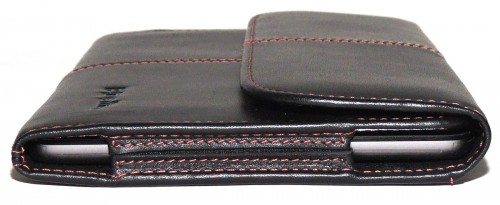 The front and back are folded over and sewn together at the sides. The sides have strong, thick elastic stitched into the leather. The edging is nicely finished and well done.

The sides allow access to the power button and earphone plug.

The base of the PDair business slipper case is double stitched for extra enforcement.

The PDair leather slipper case for the iPad mini is available in three colors (black, tan, and red). The black leather can be ordered with five highlight stitching option (white, red, orange, green and purple) colors.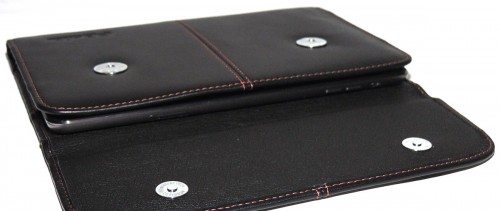 This slipper case is perfectly fitted for the iPad mini. The iPad slides easily into the case. The elastic sides hold the small tablet snuggly in place. The embedded magnetic closures keep the main flap securely closed. PDair calls this case their "business – type" and I agree, it has a clean, classic, professional look to it. It is a case you could definitely use to transport your iPad into the most critical of boardroom meetings.

Product Information
Price:
$79 - $82
Manufacturer:
PDair
Requirements:
Pros:

- Handcrafted with premium leather
- Nicely finished
- Well fitted for the iPad mini
- Embedded magnets hold the main flap securely closed

Cons: