We use affiliate links. If you buy something through the links on this page, we may earn a commission at no cost to you. Learn more.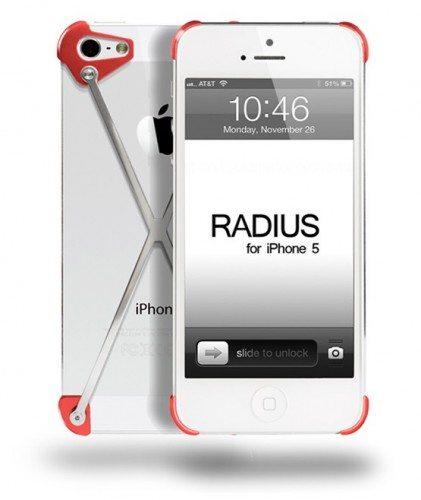 For some reason I can never find a case for my iPhone 5 that I truly like.  The truth is, the iPhone 5 feels great in the hand, and most cases spoil the smooth, sleek design.  The Mod-3 Radius case (provided by BiteMyApple.co) protects the corners with a bare minimum of bulk.  Here's a closer look.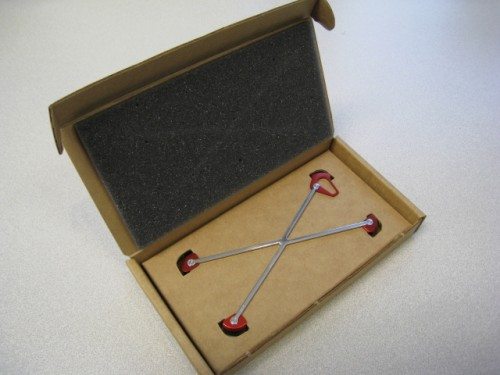 The Mod-3 Radius case comes in a plain box  Nothing fancy.  That's fine, because you'll be mesmerized by the simple elegance of the Radius case.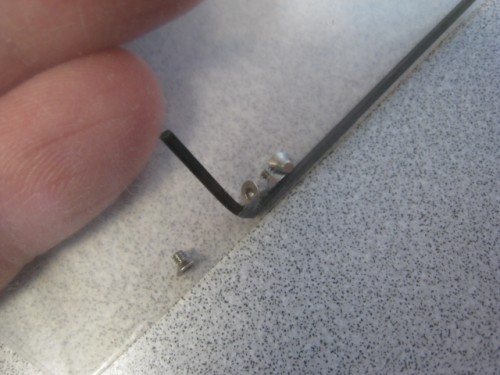 You'll also find a small bag with an Allen wrench and four tiny screws.  These are spares.  That's good, because they are TINY.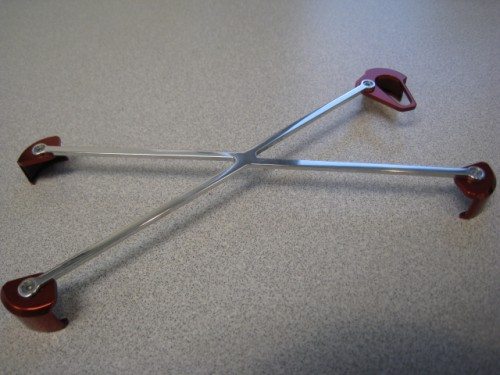 The Radius, removed from box.  It's made up of a solid "x" frame and four colored end caps.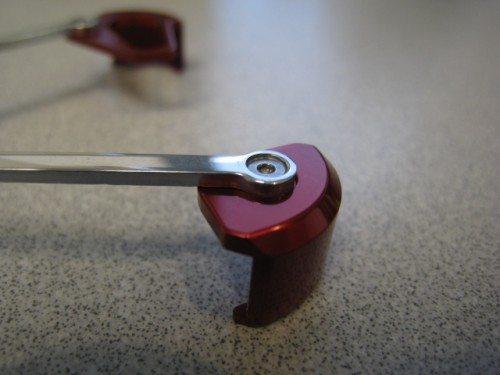 Close up of the end cap.  It's held in with a single screw.
Never miss one of our posts again. Sent MON, WED, and FRI with the latest gadget reviews and news!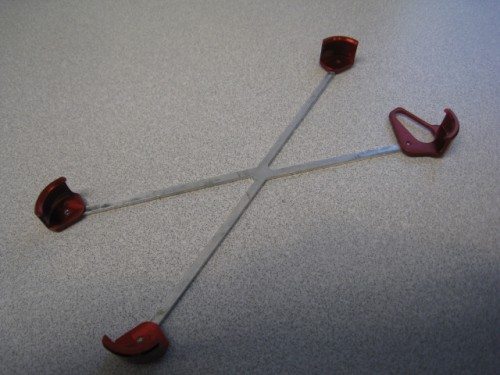 Underside of the Radius.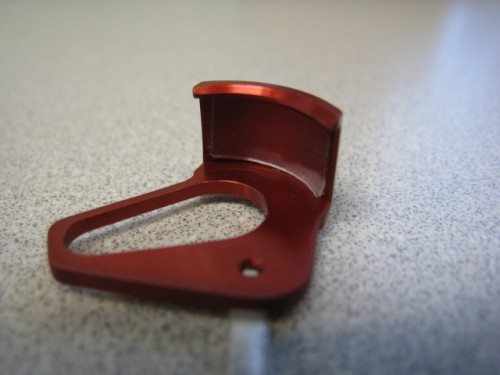 There's a tiny, almost invisible strip of plastic that lines the inside of the end cap.  It appears to be there to reduce scuffing on the corners of your iPhone 5.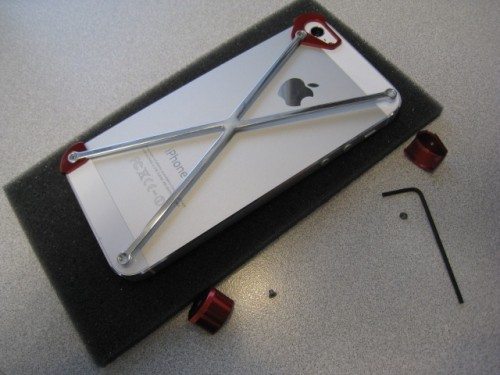 My first attempt at installation.  The instructions indicate to remove the bottom two, but I went ahead and removed the two side pieces because I simply didn't know any better.  Worked just the same.  Don't lose those screws!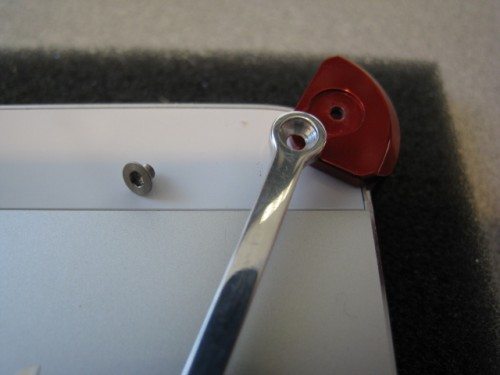 Each endcap is precision made to accept the end of the "X" frame.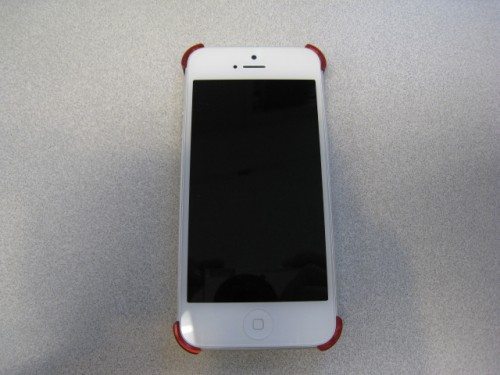 Installed!  From the front, all you see are the endcaps.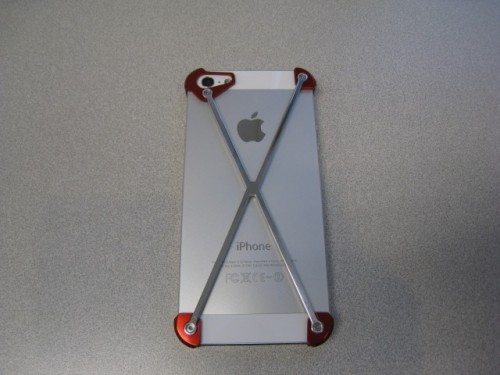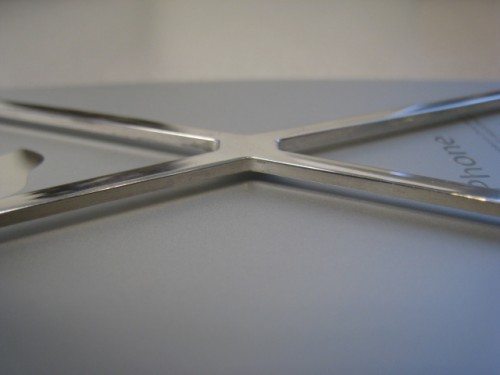 I noticed the "X"-frame floats above the back of the iPhone 5 just a little.  Not a big deal.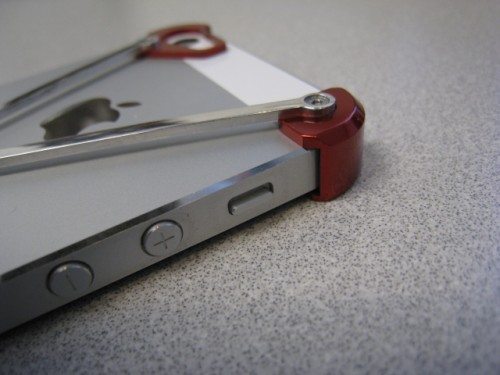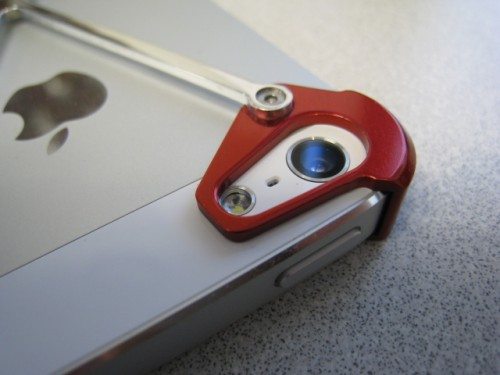 Closeup of the camera corner cutout.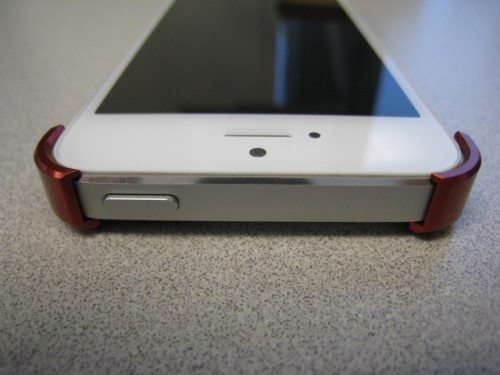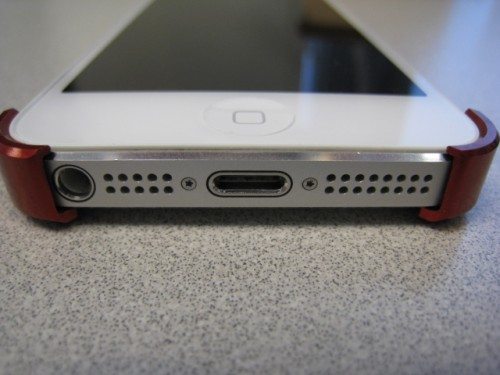 The Radius raises the back slightly off the surface of the table.  It also keeps the glass face raised when placed face down.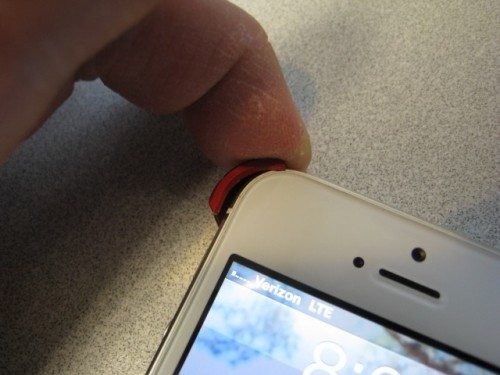 I did notice the endcaps can bend slightly away from the corners when pushed.  The "X"-frame is a little bendy, but it pops right back into place.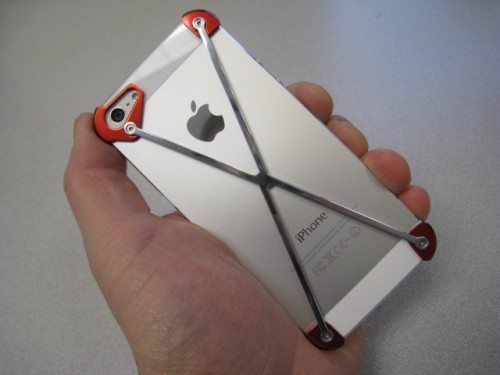 The Mod-3 Radius case is a super-sleek, minimal way to protect your iPhone 5 while preserving the sleek modern lines and feel of a "naked" iPhone.
Product Information
Price:
$69.99
Manufacturer:
Mod-3
Retailer:
BiteMyApple.co
Requirements:
Pros:

Sleek
Lightweight protection for the iPhone 5 corners
Comes in a few different colors

Cons:

Frame is slightly flexible
The feel of a nearly naked iPhone is a little jarring