We use affiliate links. If you buy something through the links on this page, we may earn a commission at no cost to you. Learn more.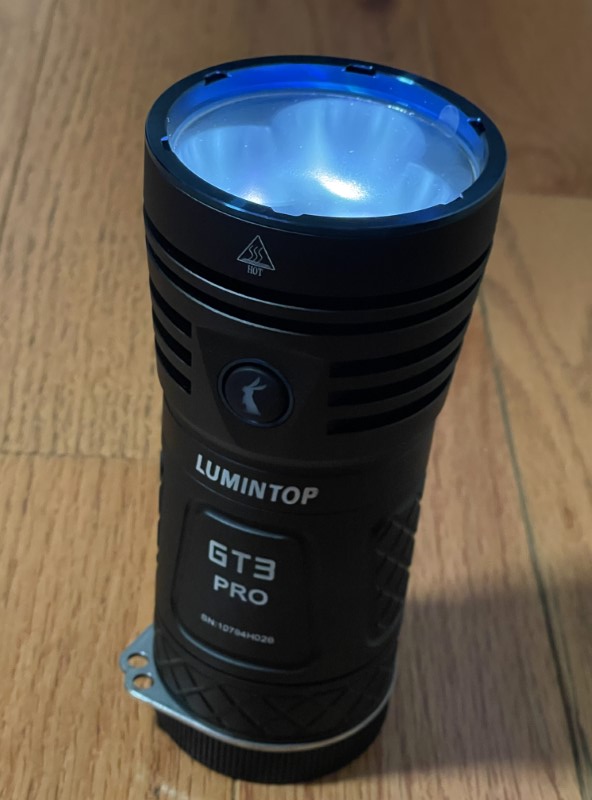 REVIEW –  I remember buying two dim red LEDs at Radio Shack as a young lad and I've loved them since. I have converted all of the lights and almost all of my flashlights to these luminescent wonders. I was thrilled to have a look at LuminTop's GT3 Pro flashlight that's capable of producing a dazzling 27,000 lumens. Please join me for a detailed look!
What is it?
The LuminTop GT3 Pro is a six to 27,000-lumen adjustable brightness flashlight with a built-in charger and USB port for charging external devices.
Hardware specs
Model: LuminTop GT3 Pro
Dimensions: 70 x 60 x 155mm (2.8 x 2.4 x 6.1 inches)
Weight: 610 grams (21.5 ounces) without batteries
Output: 6, 4000, 9000, and 27,000 lumens
Runtime:

25 days @ 6 lumens
Two hours 50 minutes @ 4000 lumens
40 seconds at brightest, then two hours 45 minutes @ 4000 lumens
20 seconds at brightest, then two hours 40 minutes at 4000 lumens

Strobe, SOS, and beacon modes
Projection distance: Up to 707 meters (2320 feet)
Intensity: 125000cd max.
Impact resistance: 1 meter (39 inches)
Waterproof: IP68, underwater 2 meters (6.58 feet)
Light source: 3 x Cree XHP70.2 LEDs, 50,000 hour lifespan
Power: 365 watts maximum using four 21700 Li-ion flat-top batteries (maximum length 71mm)
Intelligent LED display displays rate of charge, battery capacity, voltage, and current.
Power bank function modes:

3 to 5.9 volts @ 3 Amps
3 to 11 volts @ 3 Amps
3 to 21 volts @ 3 Amps
3 to 21 volts at 5 Amps

Supports simultaneous charging and discharging
Overcharge, over-discharge, over-heat, and low voltage protected
What's in the box?
LuminTop GT3 Pro flashlight
USB-C cable
Lanyard
Spare O-rings
User manual
For the review, FlashlightGo also provided four 21700 batteries and a charger.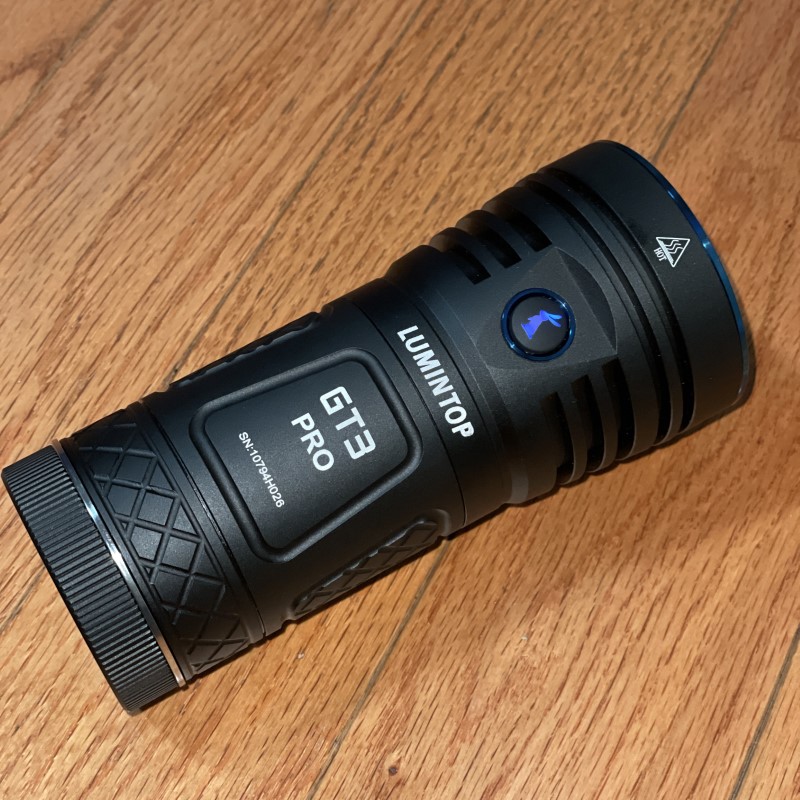 Design and features
I'm no stranger to LuminTop. They make a wide and capable range of flashlights for outdoor, everyday-carry, and bicycle use and cover a wide range of sizes and brightnesses. The GT3 Pro is one of their newest models and arrives in a nice-looking box.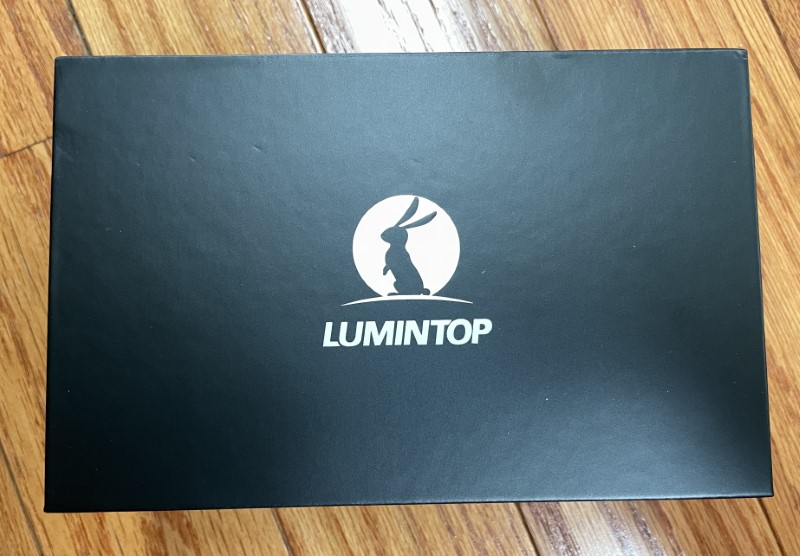 Great presentation!
The LuminTop GT3 Pro flashlight is provided with a lanyard, spare o-rings, a USB-C cable, and an instruction manual. Thank you to FlashlightGo for additionally providing the batteries and power supply.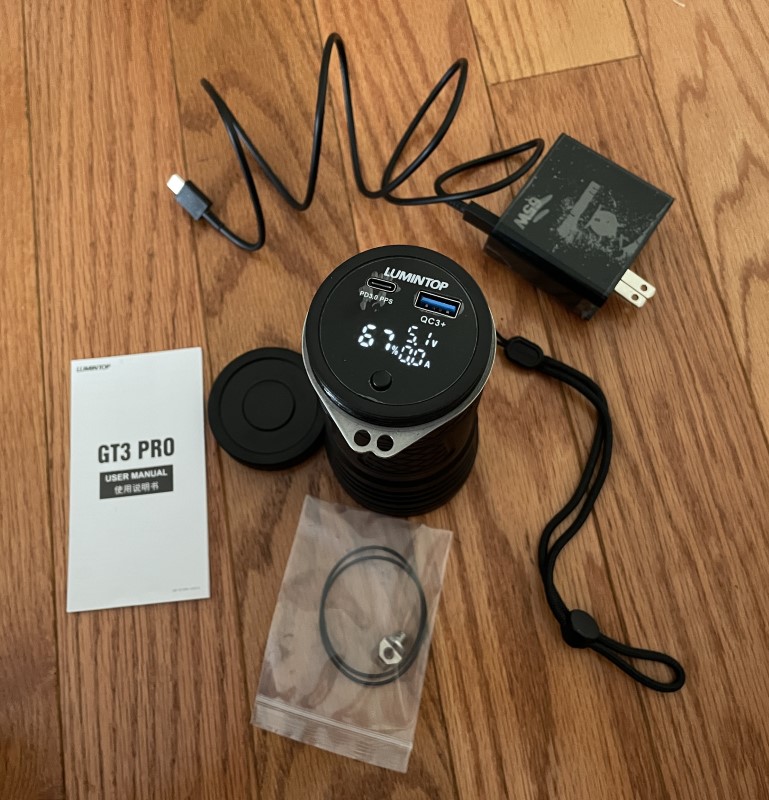 The GT3 Pro is chunky and fits into the "Coke can" category. It's about the same diameter as a 20-ounce soda bottle.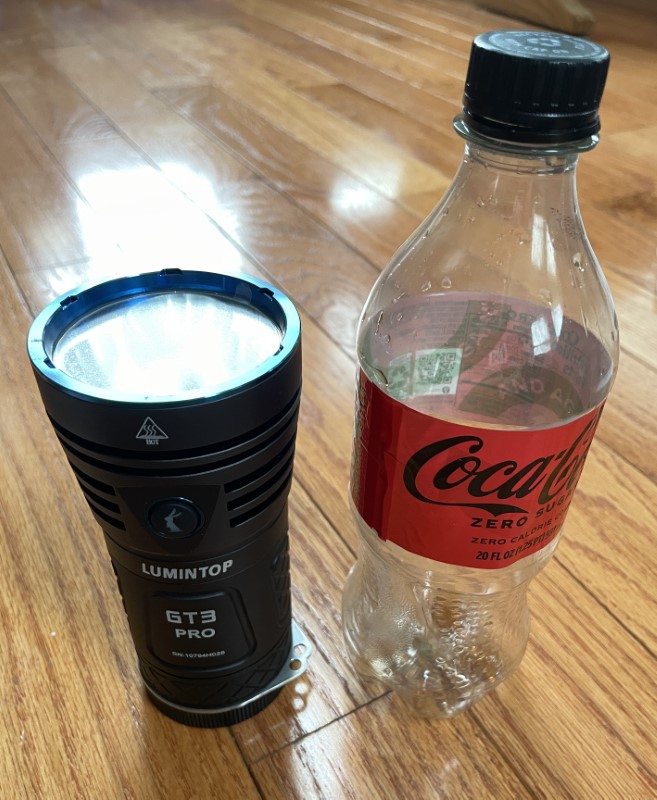 To install the batteries, the tail unscrews. There are posts on the connection board to prevent incorrect alignment.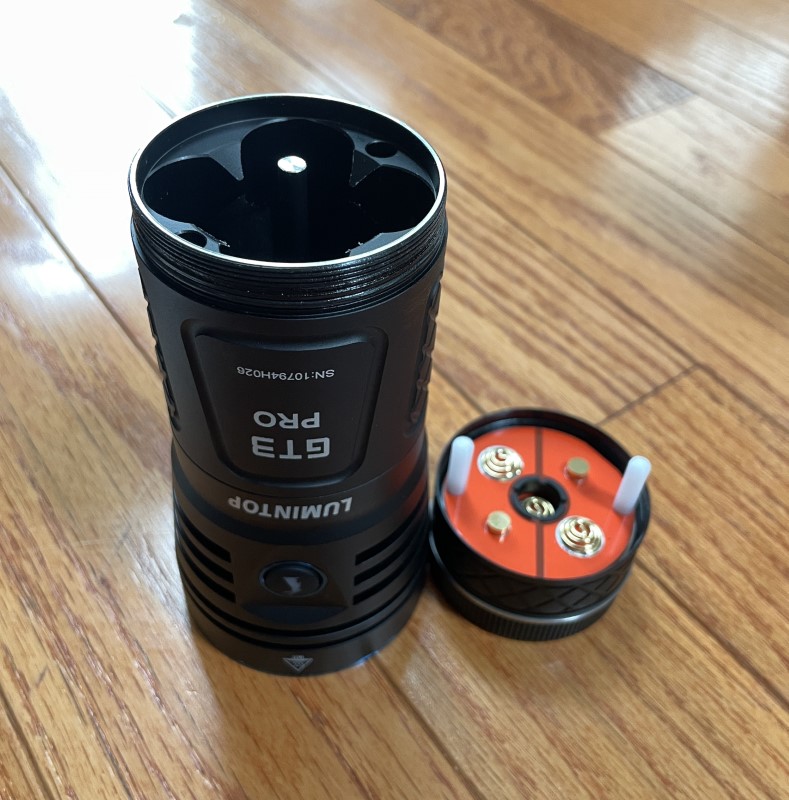 The circuit board has bouncy springs that make contact with the negative (-) battery terminals and small posts for the positive (+). Matching springs are on the battery connection board in the tail. The four 21700 batteries load into the flashlight body.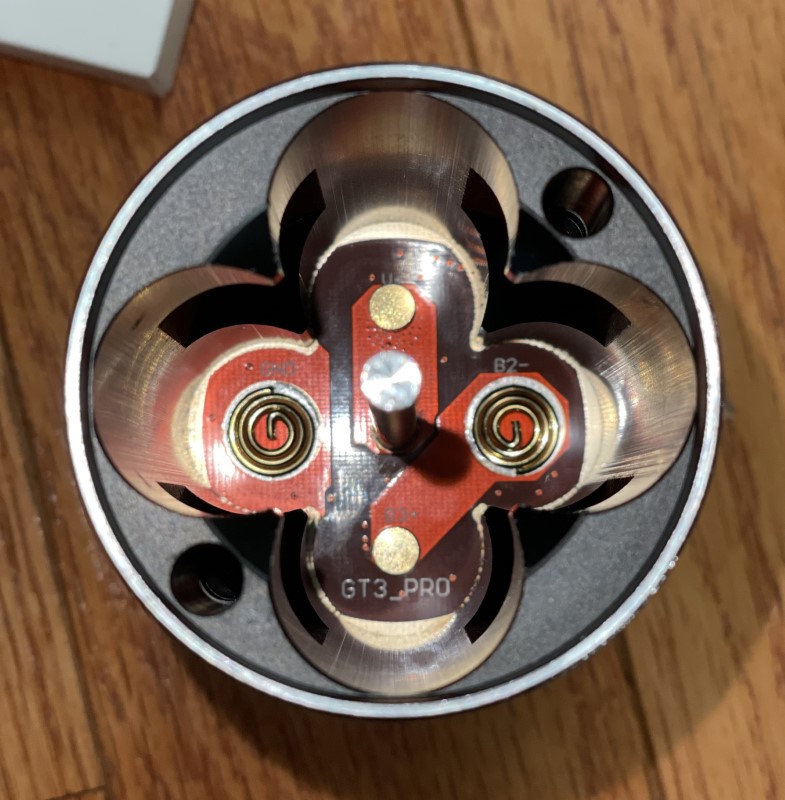 With the battery cover reinstalled, unscrewing the bottom cap reveals the USB-C input/output port. I was surprised to discover the LuminTop GT3 Pro can be used as a battery pack through the USB-C and USB-A ports. This is very slick! The total quick-charge capacity of 5 Amps is available when using a single port and switches to a lower current if both are being used.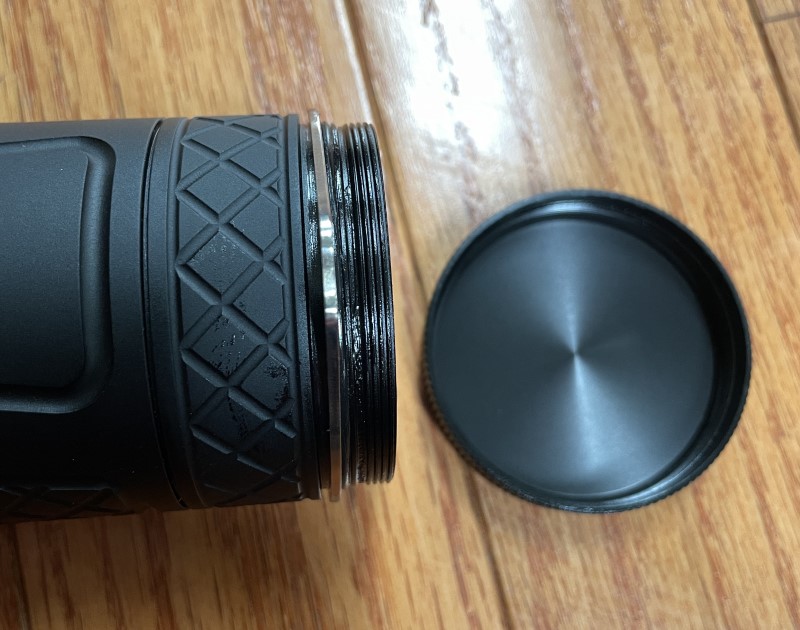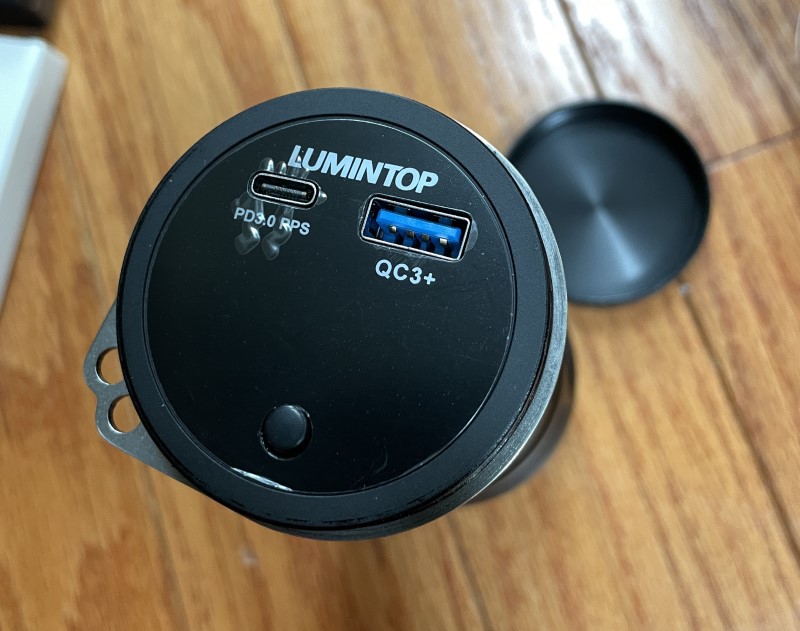 Applying power for the first time was another surprise. There is a display that indicates the battery percentage, voltage, and current. Oh, so nice! It's fabulous to see how much juice is still in the can. The button turns it on and off. Out of the box, the batteries were about 65% with full power reached in about 20 minutes.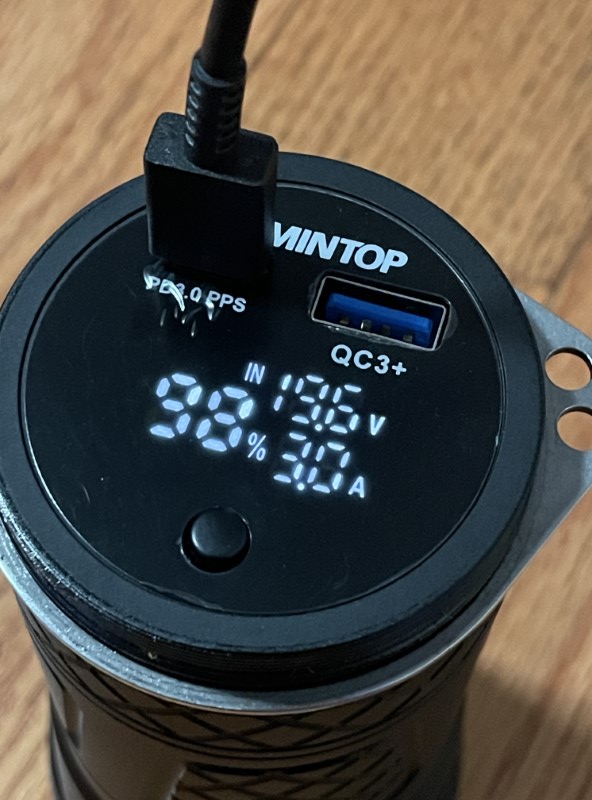 The lens is frosted so the beam is wide and free of shadowy artifacts.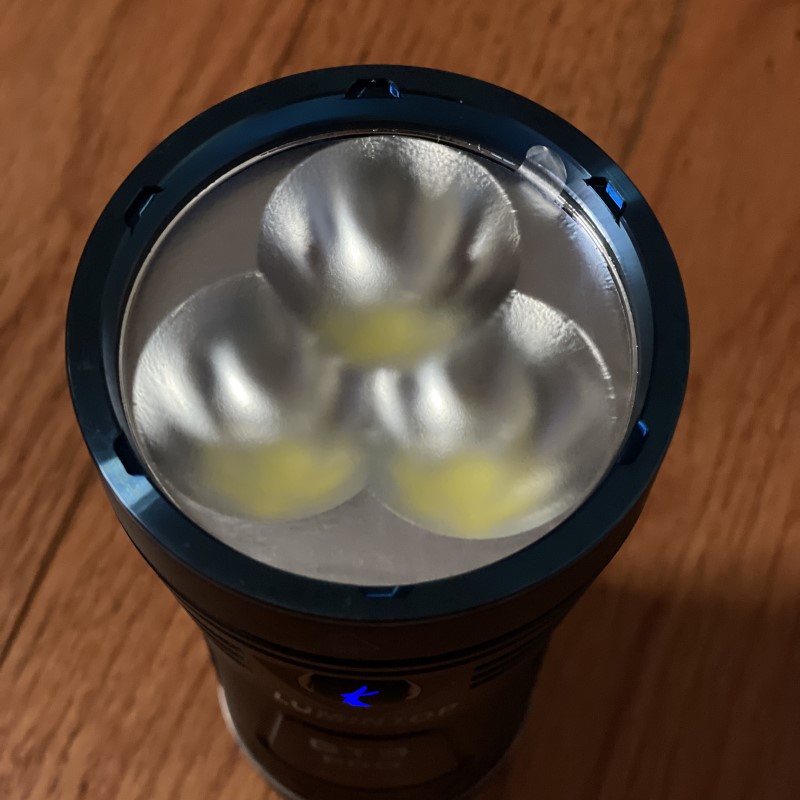 The sides have knurling for a good feel and non-slip grip.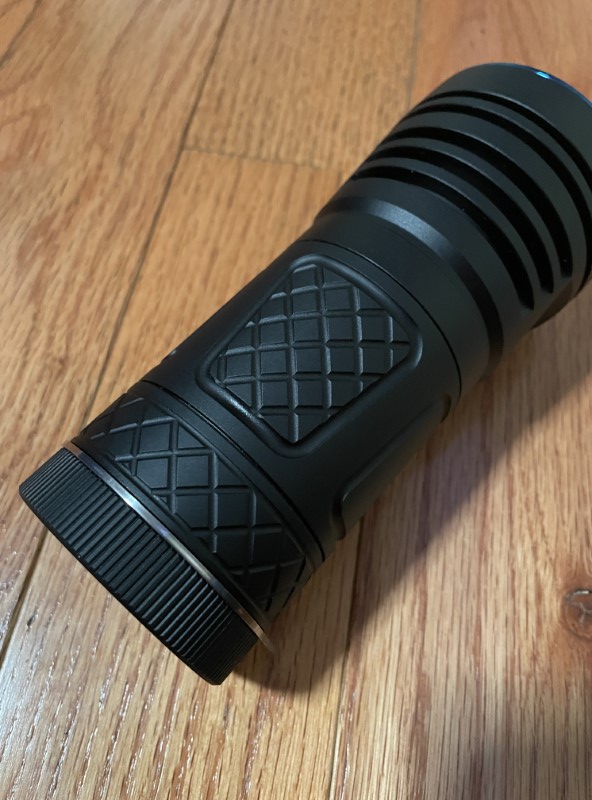 There's even a 1/4-20 tripod mounting nut for static use.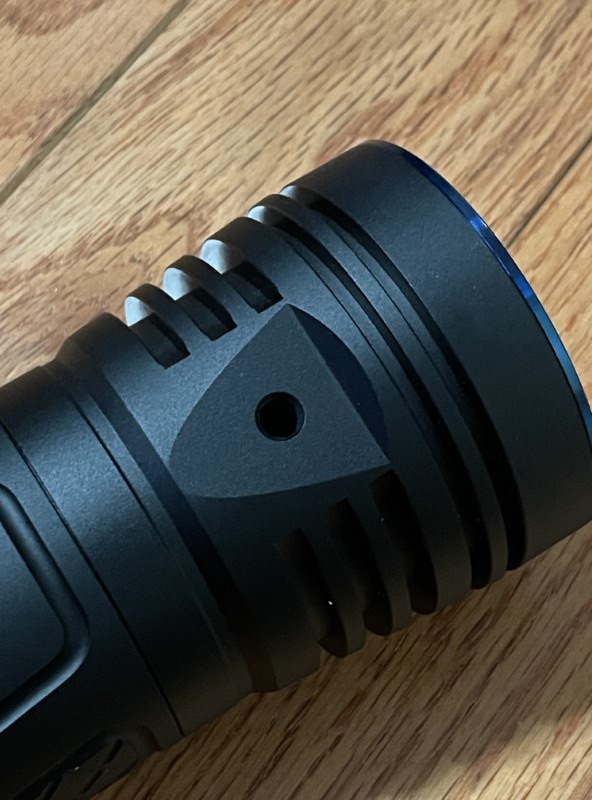 To activate the LuminTop GT3 Pro, there's a backlit button. I love the LuminTop "bunny" logo!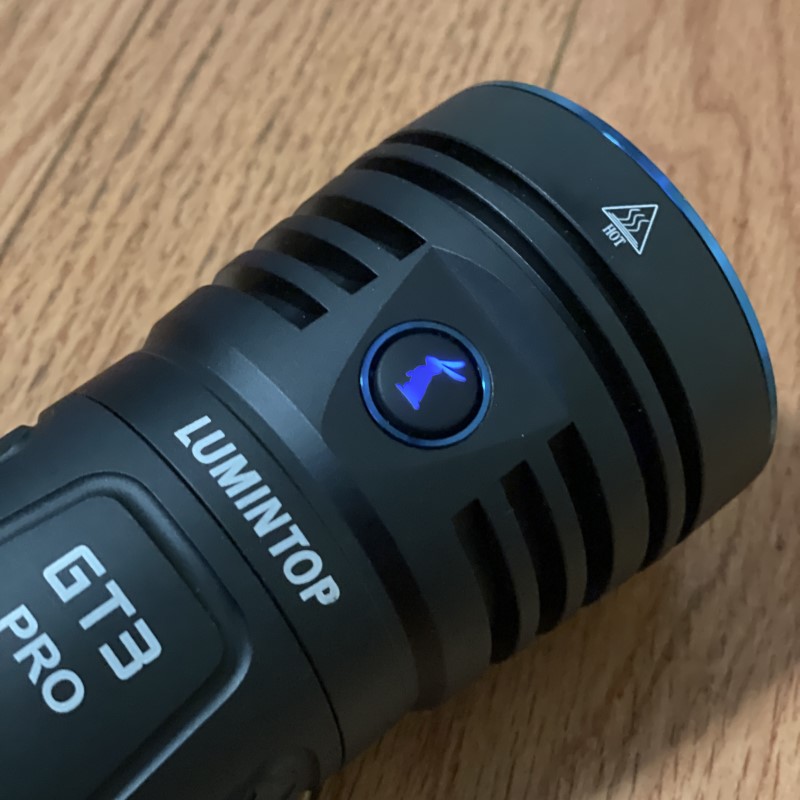 With the LuminTop GT3 Pro at full power, it's ready to start testing. The small manual contains operating instructions.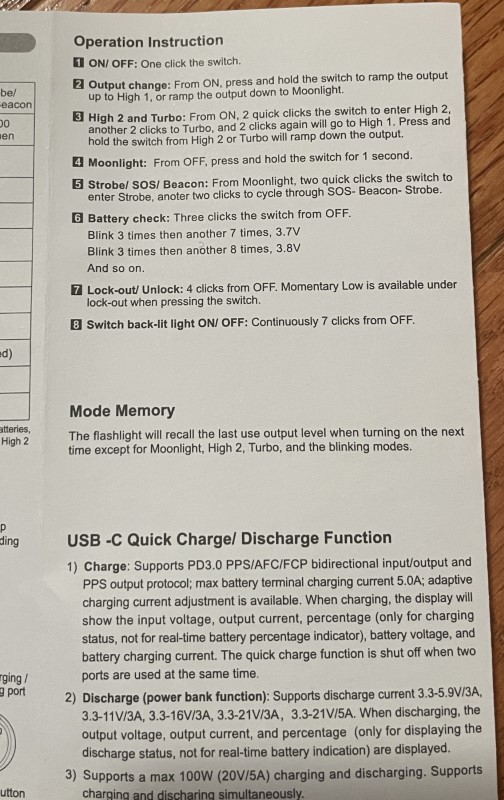 "Moonlight" mode is the only brightness that you should be tempted to look down the barrel of this beastie. Everything else and you'll be seeing spots. Please don't look into the beam – I did it once during testing and I can attest, it hurts.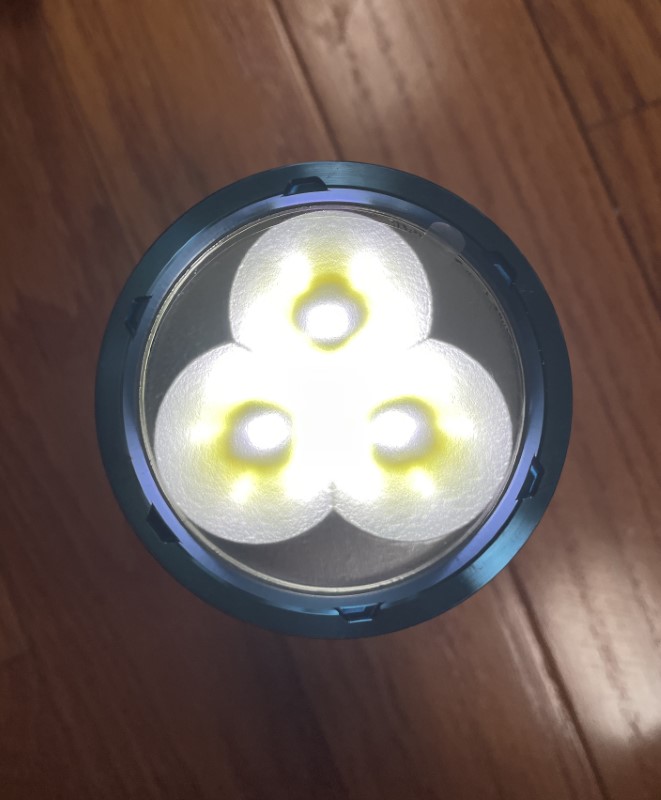 Moving up in intensity, it's only fair to test the LuminTop GT3 Pro flashlight outside. At 9000 and 27,000 lumens, the flashlight automatically dims after 40 and 20 seconds respectively. Most super-bright flashlight modes are only needed for a few seconds, so I found these times acceptable and practical. I suspect the limits are due to thermal management because the head of the flashlight gets hot quickly at the higher settings. If the preset values don't float your boat, holding the button ramps the brightness up or down. This is very well executed.
Here are beam shots of my backyard (all using 52mm at f2). The nearest trees are about 60 feet away. The furthest is about 250. The 6-lumen setting was too dim for comparison using the same camera settings but is enough for walking around in the dark.
4000 Lumens…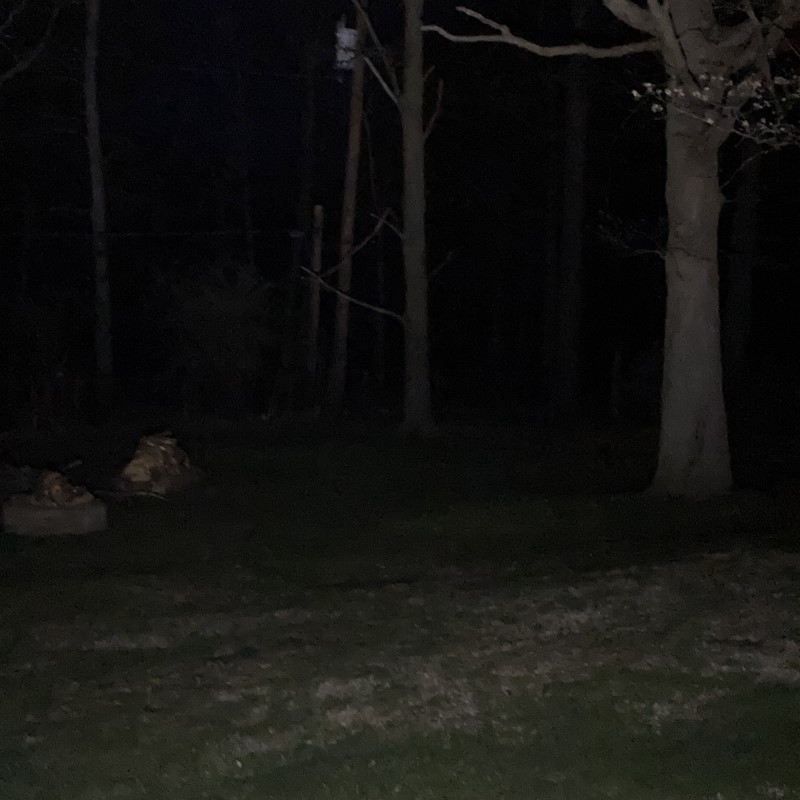 9000 lumens…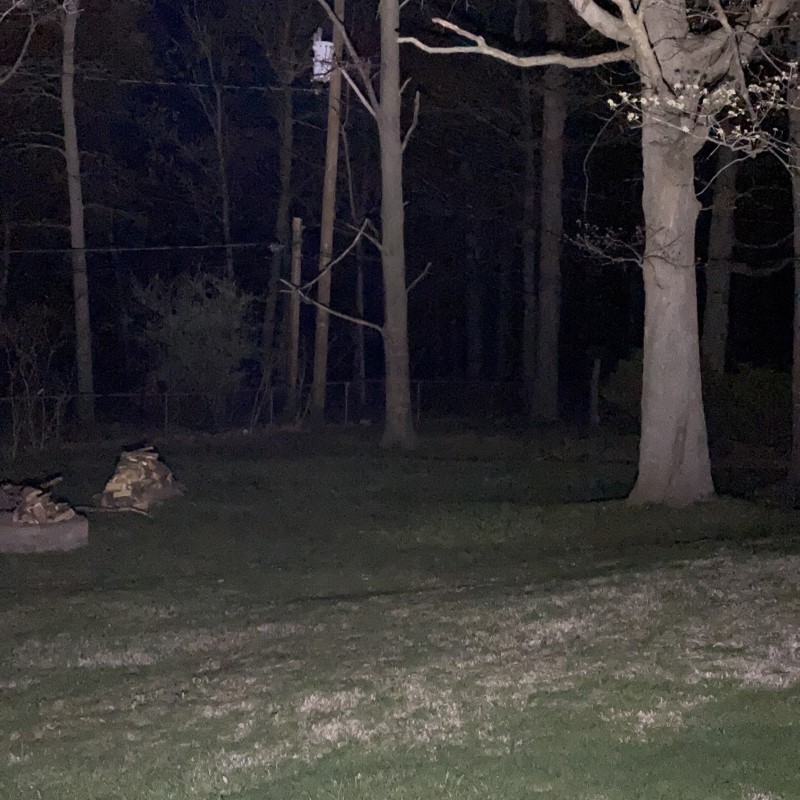 The 27,000-lumen level is insane!…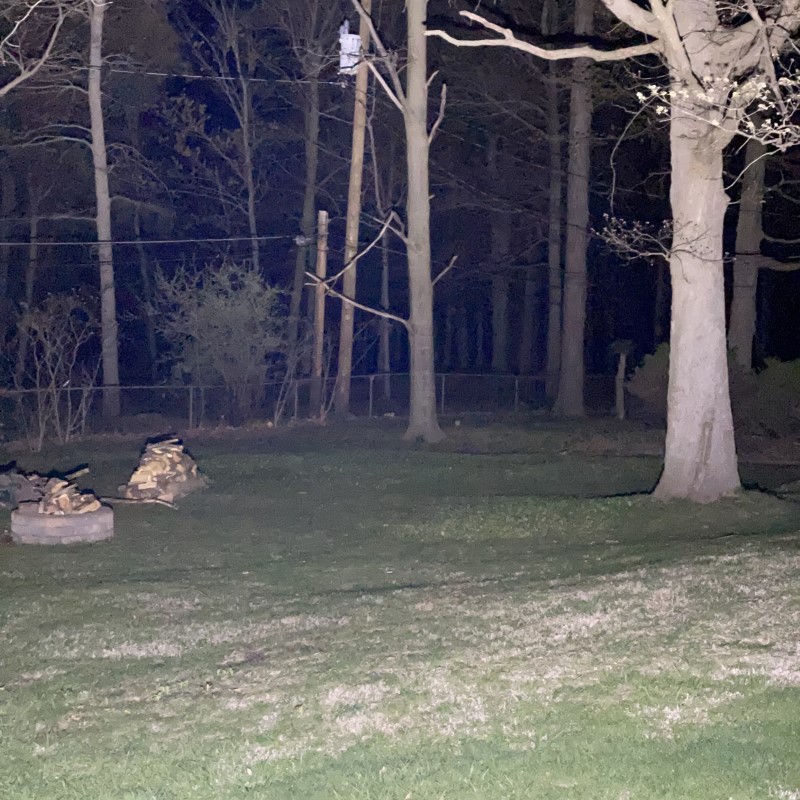 What I like
Insanely, night-into-day bright
Can be used as a battery pack
The LED display is excellent!
What I would change
Final thoughts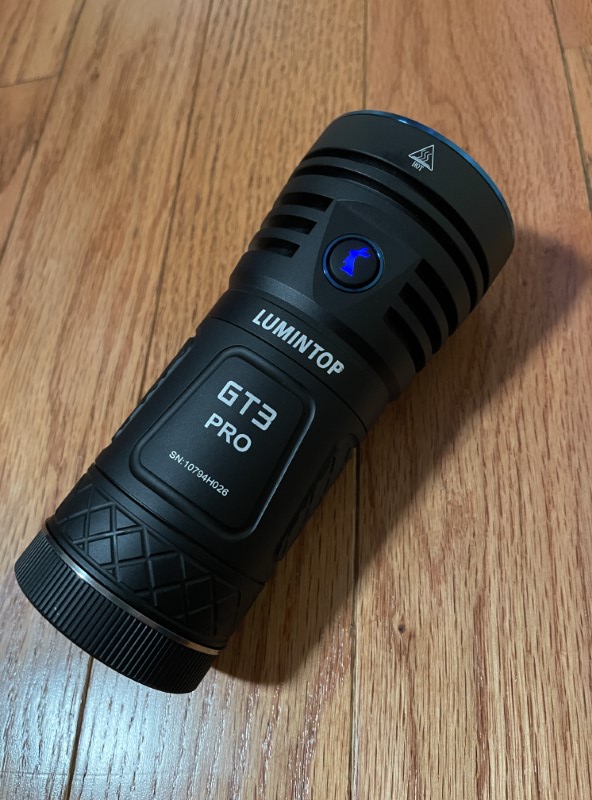 I have a few dozen flashlights in frequent rotation, but none come even remotely close to the fierce light the GT3 Pro blasts out. The smooth beam, practical and easy-to-learn user interface coupled with the ability to be used as a battery pack are fabulous features and I'm sure the LuminTop GT3 Pro flashlight will see plenty of use! Thank you LuminTop and FlashlightGo!
Price: $240.99
Where to buy: FlashlightGo
Source: The sample for this review was supplied by FlashlightGo