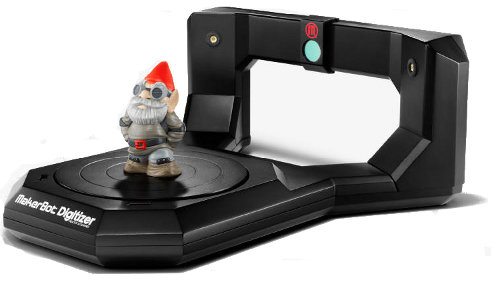 Even though I don't own a 3D printer and I have never created a 3D model before, I know that I really want a Makerbot Digitizer. This has to be the coolest gadgets I've read about in a long time. Just place an object on the platform and the digitizer uses laser beams (Yes, frickin laser beams baby!) to scan the object to create a 3D CAD model. The Makerbot Digitizer has been designed to work seamlessly with MakerBot Replicator Desktop 3D Printers, but it outputs standard design files that can be used on the 3D printer of your choice. The best part is that you don't need any design or 3D modeling skills to use it. The resulting models can even be tweaked and changed. I can just imagine building an army of Gadgeteer action figures! The scanner can accommodate up to an 8 x 8 inch sized object. The only downside is the cost, which is $1400. That's just for the digitizer, you'll still need a 3D printer to actually create the model. Makerbot printers range in price from $2199 – $2799. Unfortunately that's a little to spendy for me darnit!
Support The Gadgeteer
:
We may earn a small affiliate commission from purchases made from buying through links on our site. As an Amazon Associate I earn from qualifying purchases. Learn more.