We use affiliate links. If you buy something through the links on this page, we may earn a commission at no cost to you. Learn more.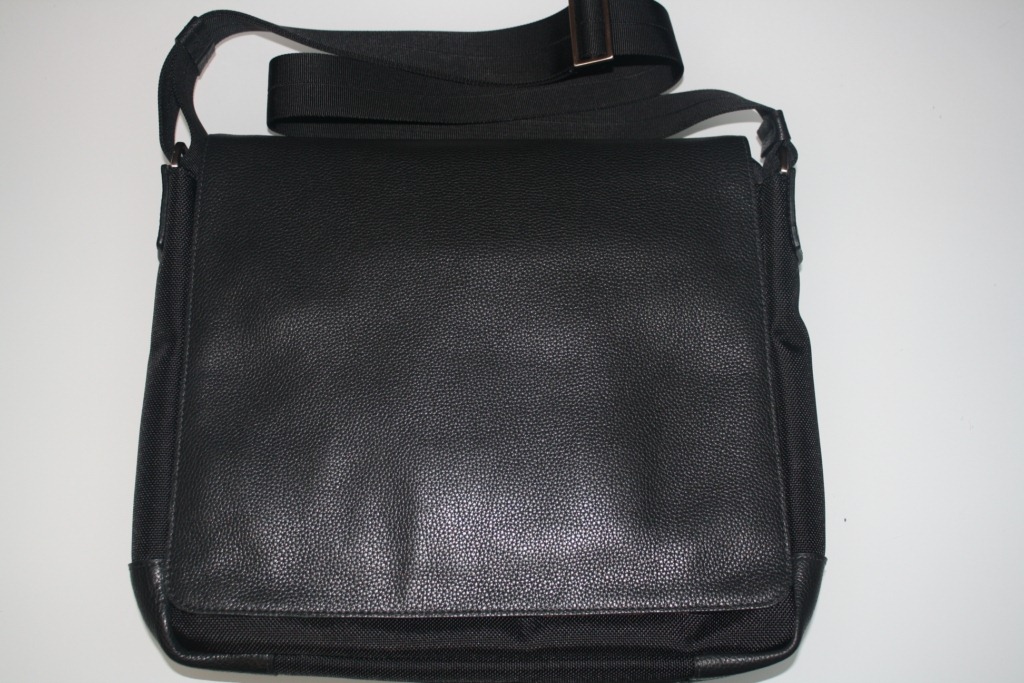 With iPads being more popular and apps being more diverse, the iPad has almost become a desktop replacement for your everyday life.  I carry my iPad 3G around with me everywhere since I can easily access my company network and pull up any information that I need.  But I always have a bad feeling of carrying around a naked iPad and have been afraid that it might drop and get damaged.  Plus sometimes I carry a bunch of documents and folders with me and would like something to hold it all together securely.  That's where the stylish Padster iPad bag comes in.
The Padster Bag is specifically designed for the iPad.  It has a neoprene pouch inside to protect your iPad.  The Padster is made of soft-milled full grain cowhide, ballistic nylon, cotton lining, and metal hardware.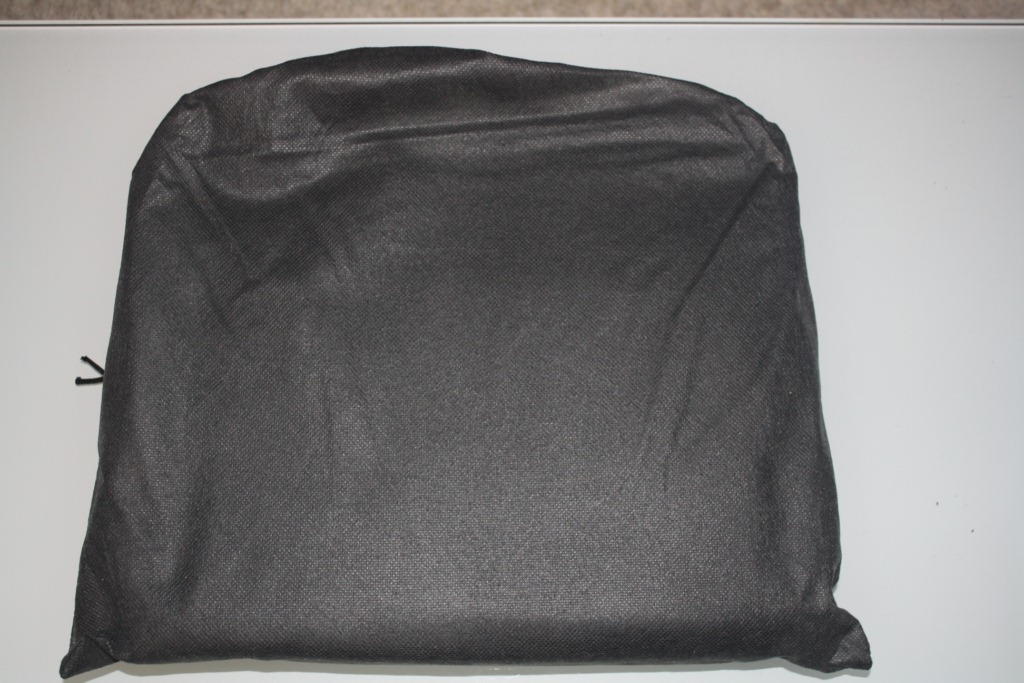 The Padster came in a cloth bag that protects it when not in use.  It gave me the feeling of a high-end bag.
The shoulder strap is held down to the bag with all metal hardware.  Even the adjustor on the strap is made from heavy duty metal.  It feels very sturdy and I would trust it to last for a very long time.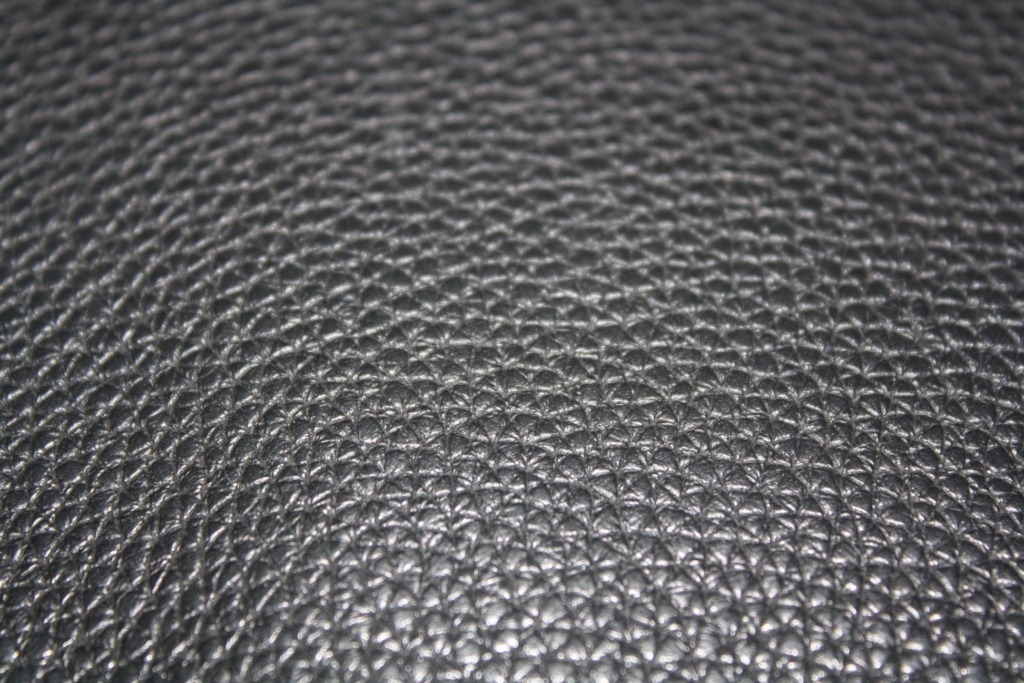 The front flap and parts of the Padster are made of soft-milled full grain cowhide.  It feels extremely nice and high quality.  Click on the picture to view the details of it.
Under the front flap is a zippered pocket.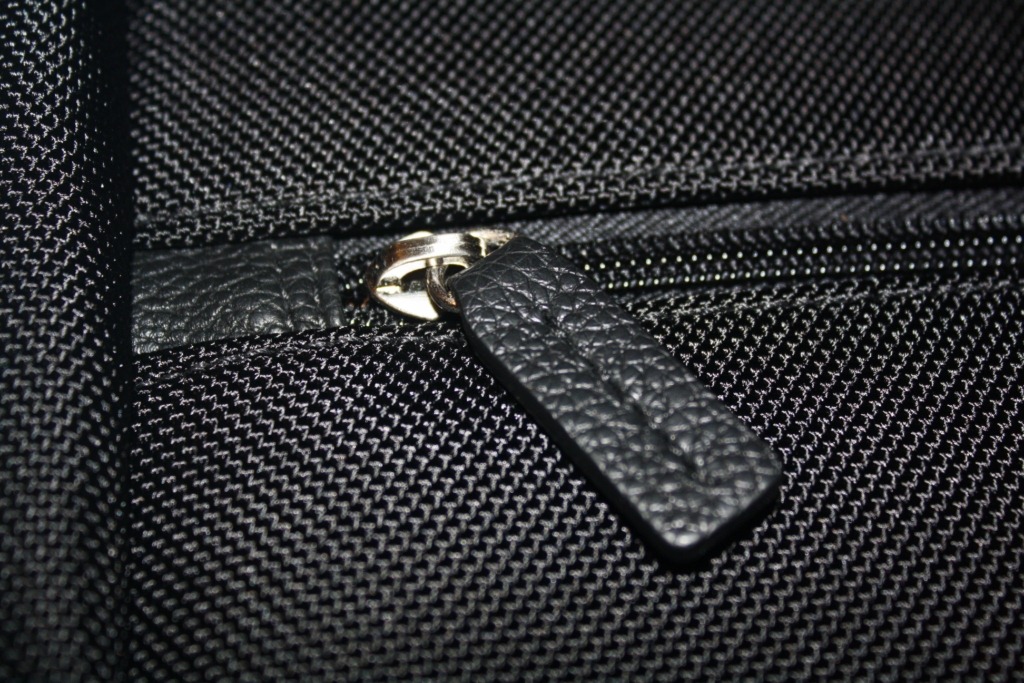 Most of the bag is made of ballistic nylon.  The zipper handle is made of the same leather as the flap.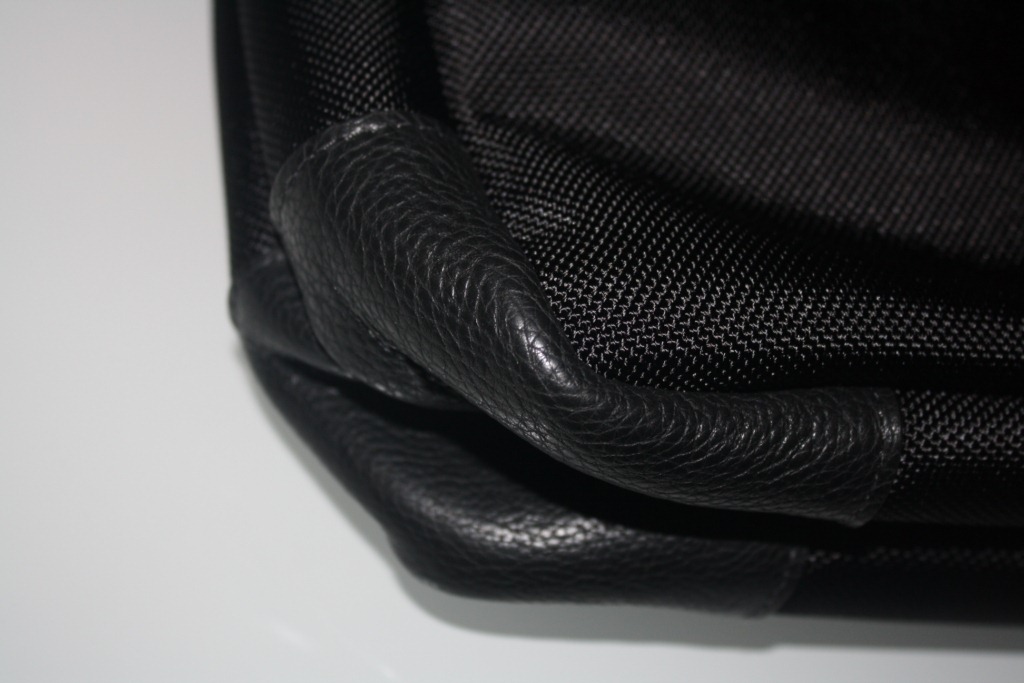 The bottom edges of the Padster are covered with leather also to give it more durability.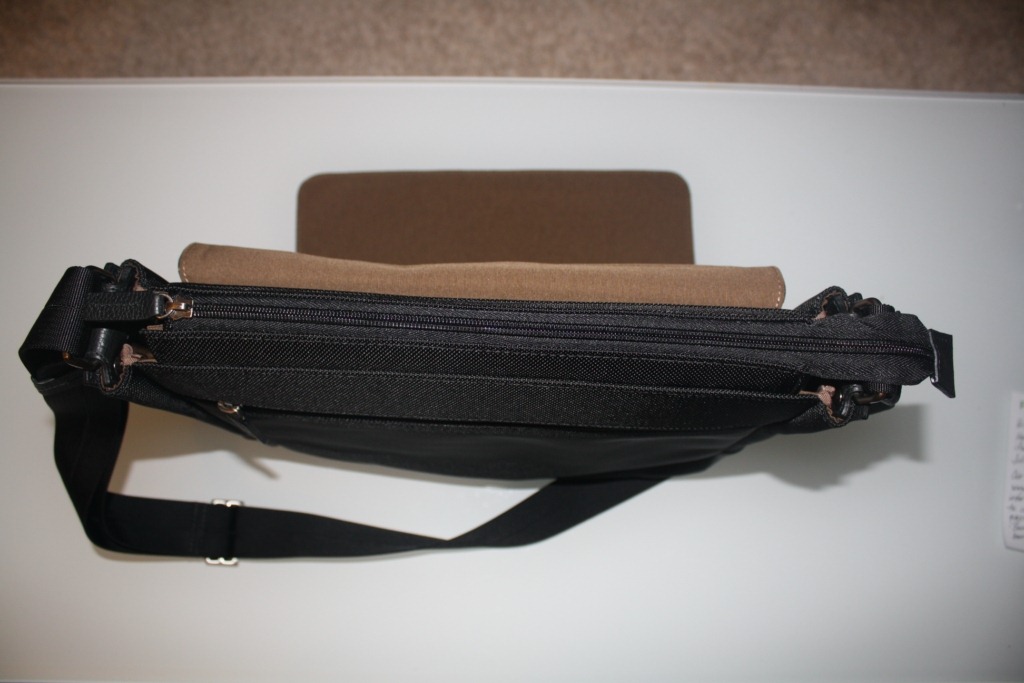 There's a zipper for the main compartment.  It doesn't provide a complete seal on the ends of it.  So you have to watch out for small things that might drop out by accident or for water to enter if it's raining.  It's also an extended zipper so that you can hold on to it on one side and zipper close it easily.  The only thing is that it does make it look "girly".  Personally I just leave it unzipped.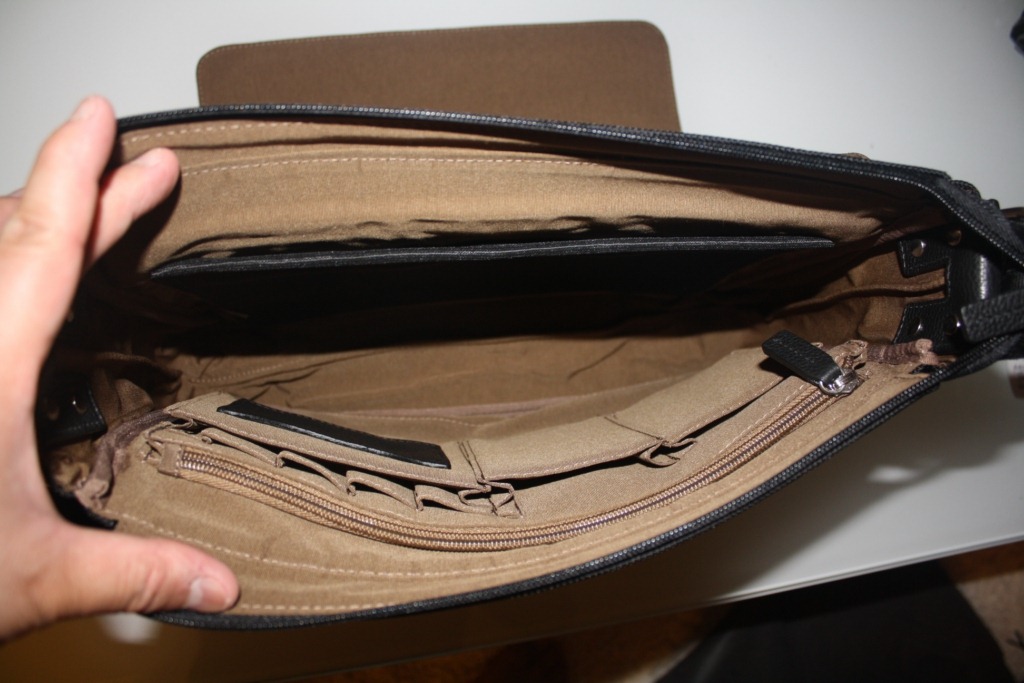 On the inner back side of the Padster is the neoprene pouch that protects the iPad.  On the inner front side are accessory pouches and another zippered pocket.
The iPad pouch has room to fit either a naked iPad or an iPad inside another case.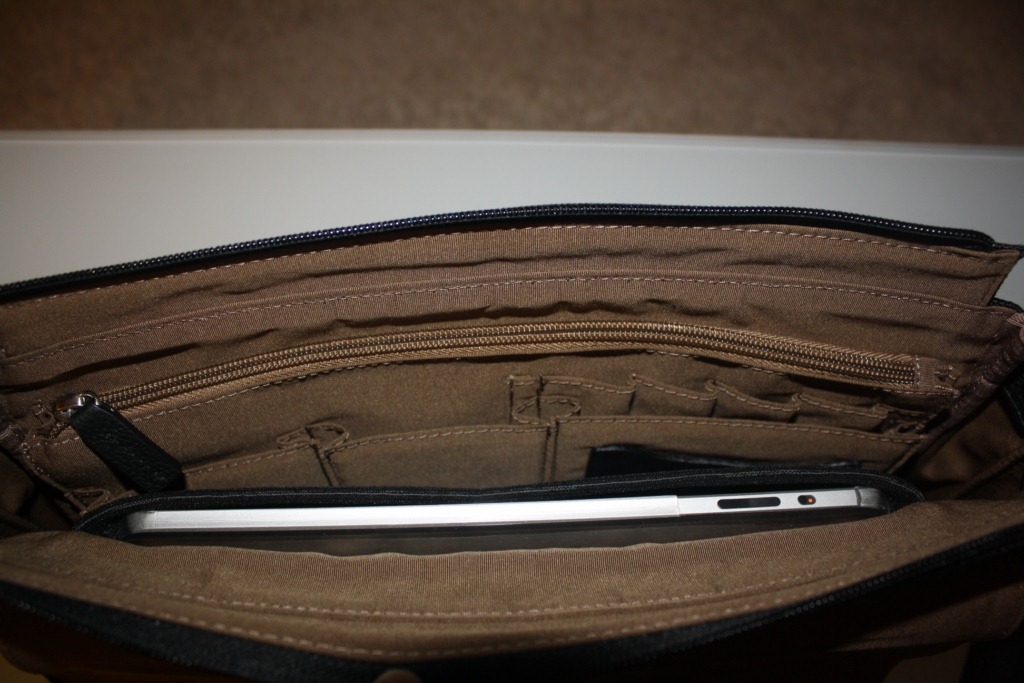 The inner front side of the Padster has a large zippered pocket, 2 small pouches, a medium pouch, and 4 pen holders.
On a recent business trip I've filled up my Padster with the iPad, MacBook Air, a notebook, 3 pens, an iPod touch, a camera, and sunglasses.  The Padster didn't feel bulky at all but I did wish that it had a padded shoulder strap.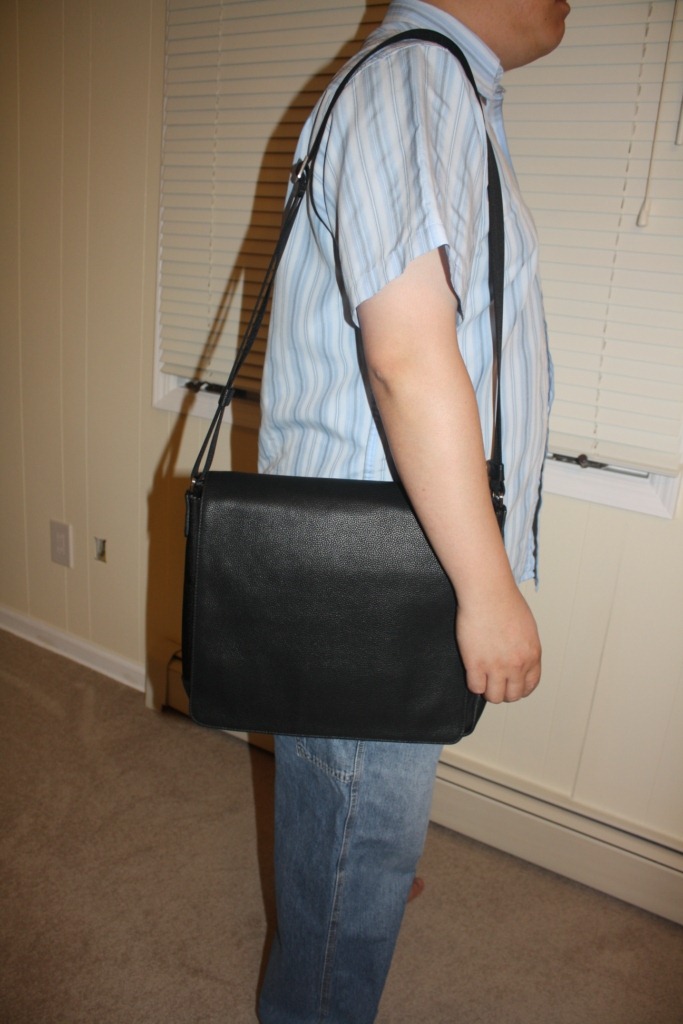 The Padster is a great bag to protect your iPad and other things.  Priced at $165 is pretty reasonable for its great quality and durability.
Product Information
Price:
$165
Manufacturer:
Padster
Pros:

Excellent build quality
Extremely soft leather
iPad protection

Cons: