We use affiliate links. If you buy something through the links on this page, we may earn a commission at no cost to you. Learn more.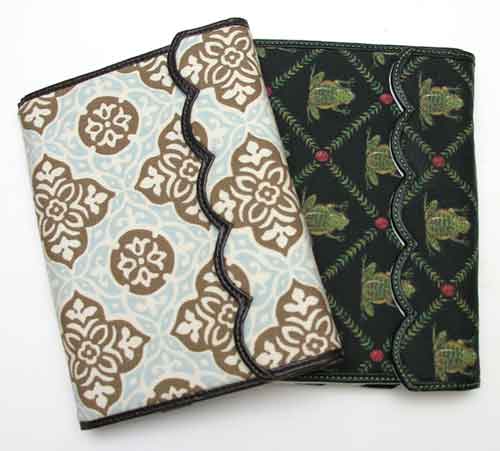 Once upon a time, I constantly found myself on a quest to find the perfect PDA case. These days I don't even use a case with my smartphone, but I still find myself on a case quest… But this time I'm on the hunt for the perfect cover for my Amazon Kindle. So far, I reviewed Kindle covers from M-Edge and Oberon Designs. Today we're going to take a look at covers from Bobarra. Bobarra is a female owned business that offers cases for both the Kindle 1 and 2 (and soon to be DX).
They offer cases in leather and fabric. The leather cases are suitable for both men and women, but I would say that the fabric cases cater more to the female Kindle owners. Bobarra sent me two of their fabric Austen style covers in the frog and Blue/Brown Batik patterns.
These covers have a thick, rigid front and back, with padding on the outside. The cover is held closed with a cute scalloped edge flap that use a narrow magnet strip to keep it in place. In hand, the covers feel really comfortable to hold and give you a curl up on the couch with a blanket, a cup of tea and a good story feeling.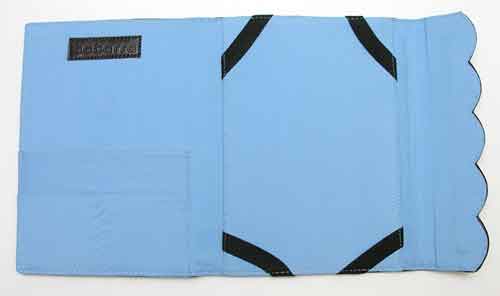 The interior of the cover is lined with a soft material that will not scratch the case or screen of your Kindle. There are pockets on the cover that can old papers or business cards.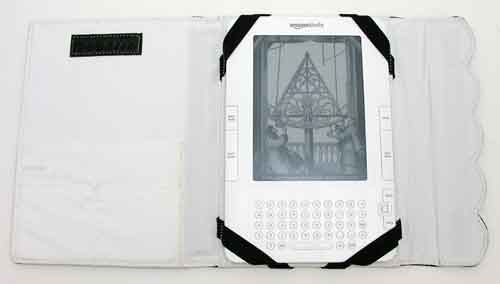 An elastic band sewn into each corner holds the Kindle in the case. I would prefer it if the built in cover attachment slots were used instead of elastic… So far the only Kindle cover that I've tried that takes advantage of this feature, is the one from M-Edge. That said, the Kindle is held securely and the straps do not hinder reading.

Never miss one of our posts again. Sent MON, WED, and FRI with the latest gadget reviews and news!
The top left strap does slightly cover the power switch, but it's not a big deal to shove it over with your fingernail when you turn on the reader. I also found that the top right strap completely covers the volume button. If use the text to speech reading feature with your Kindle, that might be an issue for you.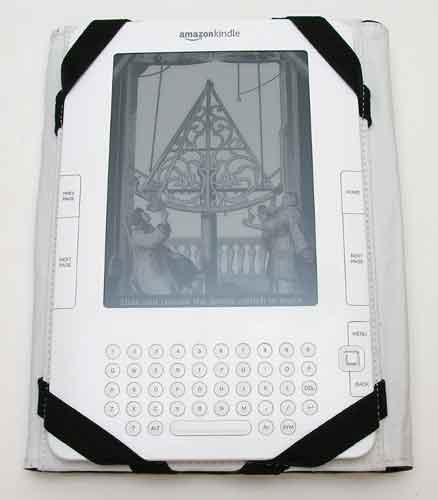 If you have a habit of folding the cover back on your books or magazines when you read them, you can do the same with these covers. The magnetic flap can even hold it in that orientation.
I like the Austen Kindle covers from Bobarra, but I think they are a bit pricey at $50 and I'd like to see more patterns offered. That said, they are made well, feel really comfortable to hold and use, protect your ebook reader from everyday abuse and give it a nice feminine touch.
Product Information
Price:
$49.99
Manufacturer:
bobarra
Pros:

Comfortable to hold
Can fold cover behind Kindle
Easy open cover

Cons:

Pricey
Limited patterns
Elastic strap covers volume switch