We use affiliate links. If you buy something through the links on this page, we may earn a commission at no cost to you. Learn more.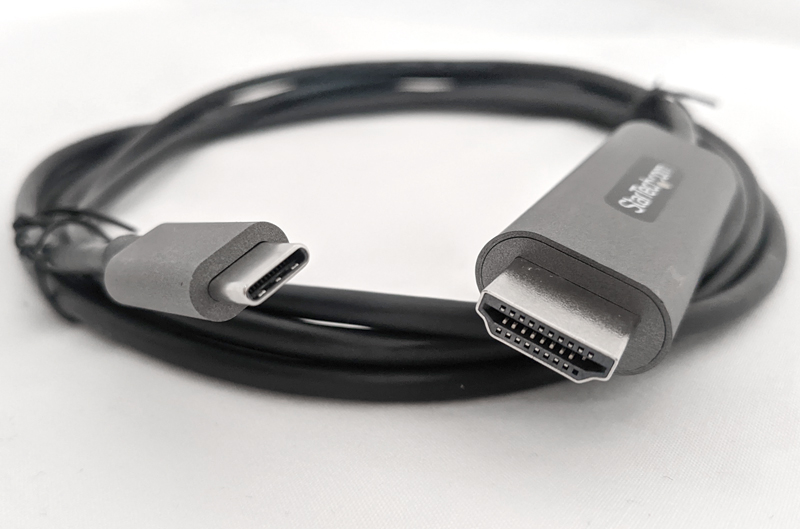 REVIEW – The other day I wanted to use my TV to show some pictures to a group of friends.  The pictures were on my tablet, which is a Samsung Galaxy Tab S4, and I wanted to use my Samsung TV in the living room to do it.  I figured it would be a piece of cake, right?  Not so. The TV and tablet were on the same wireless network, I have the required SmartView app from Samsung, the TV connection guide says it should work, but it doesn't.  (Another post for another day).  So I said to myself 'Gee, I just wish I had a simple cable to connect this tablet to the TV', which of course I didn't have.  So I received the USB-C to HDMI cable from StarTech to solve this problem, and it worked.  So let's talk about what I learned.
What is it?
This USB-C to HDMI cable lets you connect your USB Type-C (supporting DP Alt Mode. More on that later) or Thunderbolt 3 device to an HDMI display, like your TV or computer monitor (HDMI 2.0 compatibility required). It is 6.6 ft long, and it is capable of supporting Ultra HD (UHD) resolutions up to 4K 60Hz (3840×2160) with HDR10 (High Dynamic Range. More on that below).  It works with any OS… macOS, Windows, Linux, Android, and Chrome.
That sounds like a lot of technical lingo, and it is.  But what it really means is that this is one of those hard-to-find cables that most folks don't have in their arsenal.  Just about everyone has multiple USB cables and multiple HDMI cables.  But this one is special.  Read on.
Features and performance
First things first, let's talk for a minute about some terms that I threw around in the previous section.  First, let's address HDR, or High Dynamic Range. You would be forgiven for confusing the HDR feature on TVs with the HDR feature on your cellphone camera, because they have the same name but are fundamentally different.  I feel sure that those among us who are experts in this field can chime in and correct me, so please do.  But to keep it basic, the HDR feature on your cellphone camera takes several images with different exposures and mashes them together to make the photo appear to have more depth and look more vibrant.  I have used this feature on several of the phones I have had over the past several years and in some circumstances, it really does make the photos look better, although sometimes they look a little unrealistic.
The HDR feature on your TV is quite different.  Again, to keep it basic, it will expand the contrast (how bright and dark your TV can get) and the number of colors available in the palette available to be used, therefore showing colors in the image/video that are more realistic. That might be splitting hairs, but there is a difference.  And most of the TVs that have come out in the past couple of years are going to have an HDR feature. And the important thing to remember is that this cable is going to support these newest TVs that you are buying that are promoted as "4K" or "Ultra HD".
Now, many people might say "I need to buy a TV with the highest resolution, right? Don't more pixels result in a better image?"  Not really.  If you go to Walmart or Best Buy and look at all the TVs, my guess is that 9 times out of 10 you'll pick the TV with the better contrast and realistic colors, not the largest number of pixels.  This is why HDR is so important, and why soon every TV will have it.  So picking a TV with HDR is 1 side of the equation.  You'll need to also have access to HDR content.  In order to take advantage of the HDR on your TV, you need to have HDR content to show on it.  Well, Amazon and Netflix have HDR content and they are growing their offerings.  If you have a Blu-ray player and discs, those are probably HDR too.  So while not all content is of HDR quality, that is changing all the time.
And so now you are asking… why did he go into all that?  It's simple.  If you want to take advantage of the really high quality content like HDR movies and videos and show them on your devices, and connect those devices together, you need a cable that can handle that high quality transfer of audio and video.  That is what this cable does.
But what I also like about this cable is actually the ability to connect my mobile devices to my TV.  Most of the devices in my house (cellphones, tablets, laptops, etc) have USB-C ports, which is slowly becoming the standard. And this cable has USB-C on one end, so it makes sense that I should be able to simply plug it up to any device with USB-C and it should connect to my TV for example. But that's not entirely true.  It's true that USB-C was designed to carry both a charging signal and audio and video signals at the same time. But if your device can't support all of those being sent out through the USB-C port then this cable isn't going to solve that problem.
So back to my original problem I detailed in the first paragraph. I have tried to use this cable with multiple mobile devices to connect to my TV.  But before I run through the results, let me mention that unless your device has compatibility with the Displayport 1.4 protocol (also called DP Out Mode), it won't work.  So let me run through a list of the devices I have and what the results were:
Pixel 3A Plus – my Pixel phone, alas, does not have Displayport 1.4 mode out through the USB-C port.  That means when I plug up the StarTech cable to my Pixel and connect to the TV HDMI, it won't display anything.  Grrrr.  (Please fix that on the upcoming Pixel 6… pretty please?)
Samsung Galaxy Tab 7 – this is a 7 inch tablet that I use at my bedside.  It has a USB-C port for charging but it also can't handle audio and video so this StarTech cable does nothing for me.
Samsung Galaxy Tab S4 – this is my 10 inch tablet that does indeed have the ability for me to use the StarTech to connect to my TV and watch videos, pictures, etc.
Macbook Pro 13 inch – my daughter's Macbook Pro USB ports support the DP Out Mode so the StarTech cable works great!
HP Envy laptop – my HP laptop also can use the StarTech cable to connect to our TV and it works great!
Samsung Galaxy S9 phone – I have an old Galaxy S9 phone that works great with the StarTech cable, and there is an additional cool feature with Samsung phones that connect to TVs and monitors.  It is called the "Samsung DeX" software. I have some screenshots below, but basically, you can use the Samsung DeX app to use your Samsung cellphone with a monitor or TV and turn your cellphone into a touchpad to control the desktop mouse.  You can also allow your Samsung phone to display a video on the TV while still using your cellphone as a cellphone to answer calls, texts, etc.  And the StarTech cable allows you to do that without some kind of dongle or adapter.  Pretty cool.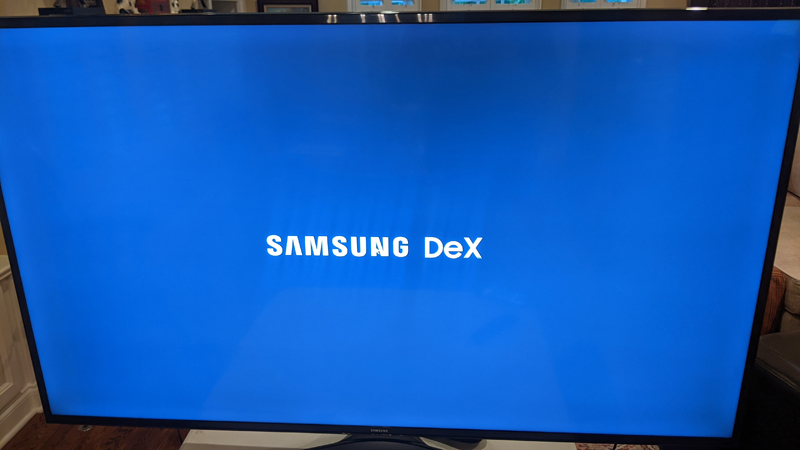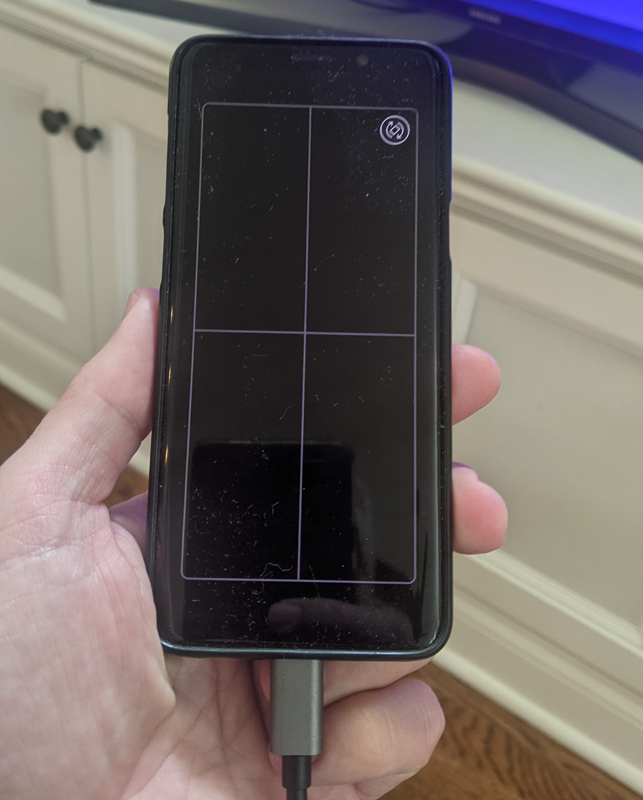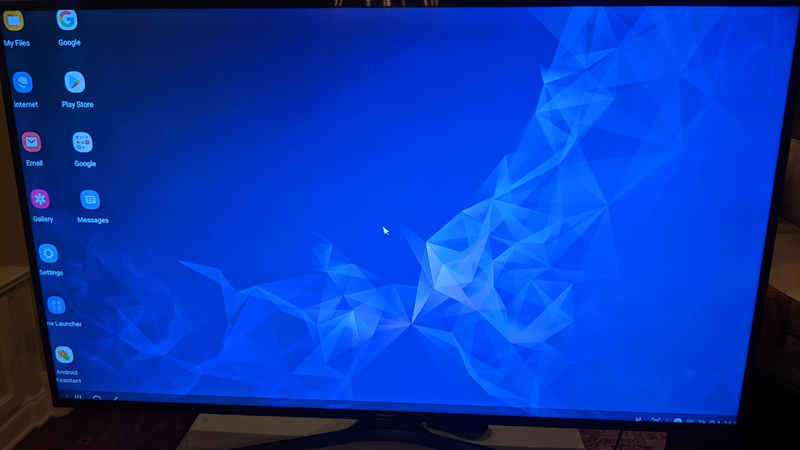 What I like
No driver required, just plug and play!
Backward compatible with 1080p resolution.
What I would change
Final thoughts
Now that I have this cable I use it regularly.  I find myself connecting my laptop and S4 tablet to our TV more often now that I can do it.  I used to use the HDMI cable with my laptop but now that I have the StarTech cable that works with both the tablet and laptop, the HDMI cable has been stored in the cabinet.  Check your devices first before ordering this cable to make sure that the device you are thinking about can support the DP Out Mode. If it does, grab one of these cables that is certain to be a standard sooner rather than later.
Price: $37.99
Where to buy: Buy on Amazon or from StarTech.
Source: The sample of this product was provided by StarTech.