We use affiliate links. If you buy something through the links on this page, we may earn a commission at no cost to you. Learn more.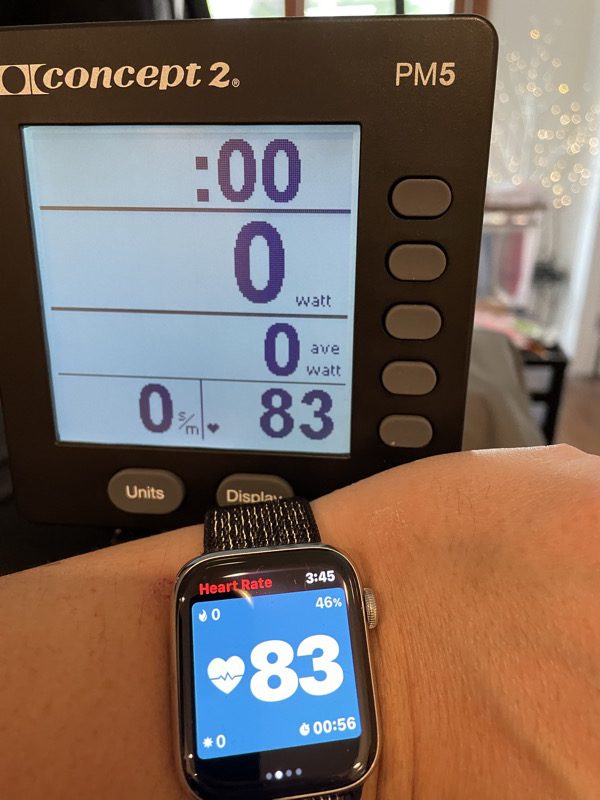 REVIEW – My indoor rower has a heart rate function, and I've been on the hunt for the "just right" bodyworn heart rate transmitter. I've tried chest straps and arm straps. But what if I could use something I was wearing already: my Apple Watch? This is where the Function101 Heartsync comes in.
What is it?
The Heartsync for Apple Watch is a tiny battery operated device that wirelessly picks up your Apple Watch's heart rate sensor and can relay that information to your ANT+ compatible workout equipment.
The Heartsync app (iOS) will also perform recording and logging of your workouts.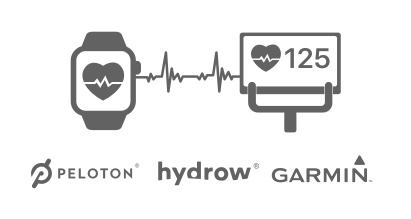 What's in the box?
I received the Heartsync Pod, some double stick tape, and a small card with a QR code that takes you to the Apple App Store.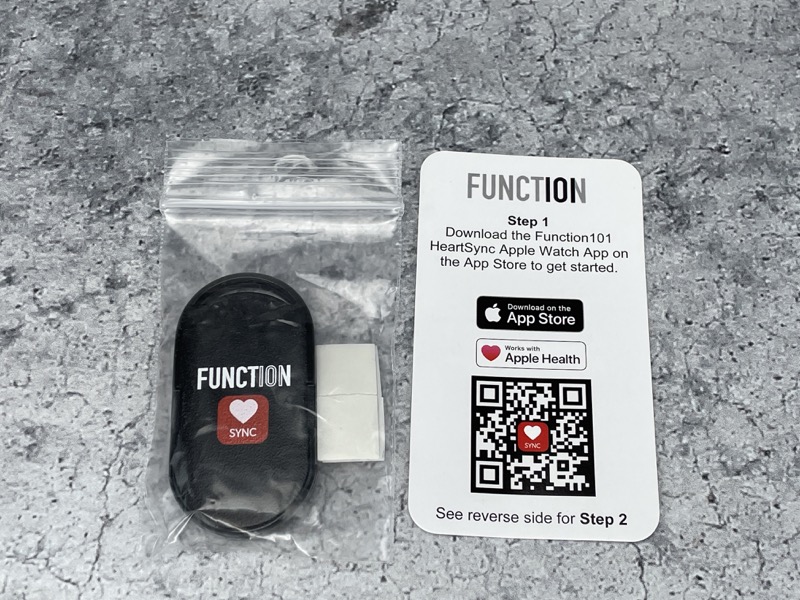 Hardware specs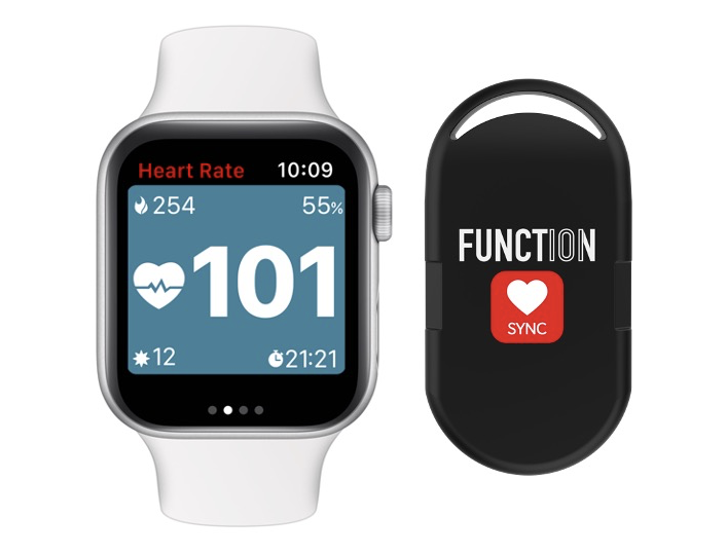 Size: 2.25″ x 1″
Weight: 13 grams
Battery: replaceable CR2032 cell (included), lasts a year
Design and features
It's pretty small. Reminds me of a squished car alarm fob, but lighter. There are no buttons or lights on the device.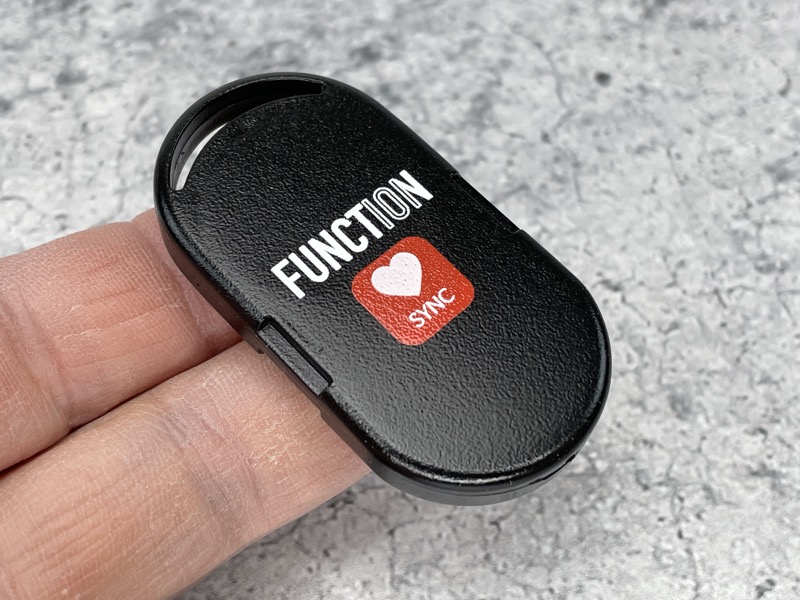 There's a small coin slot at the bottom that lets you pry the case open. A single CR2032 battery powers the transmitter for a year.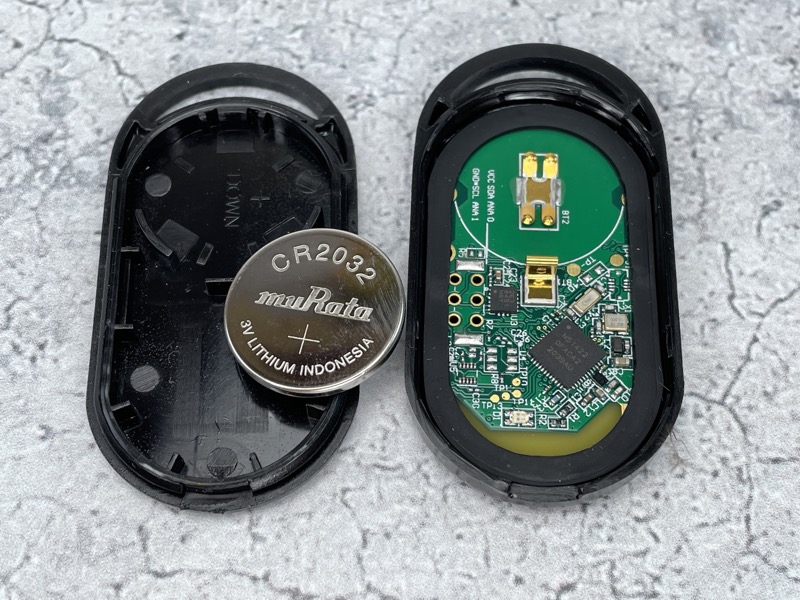 Setup
There is an app from the App Store you'll need to install on your iPhone.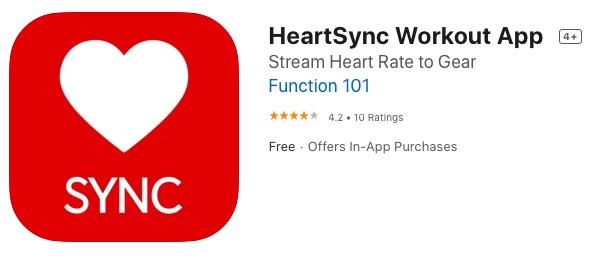 Here's what's supposed to happen next: The Heartsync pairs with the Apple Watch via Bluetooth, and the Heartsync relays that data via ANT+ to your exercise equipment.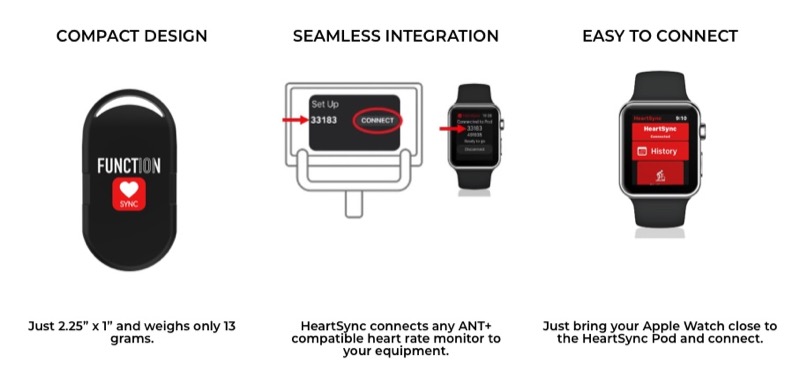 I then set about to pair my Apple Watch (Series 6) with the HeartSync, but I could not. As you can see on the screen (left) the Signal remained at 0%. Why? On a hunch, I replaced the battery with a fresh one. Success (right)!
I should note the HeartSync doesn't need to rest on your skin; I just took the photos like that so I could get the Apple watch in the frame.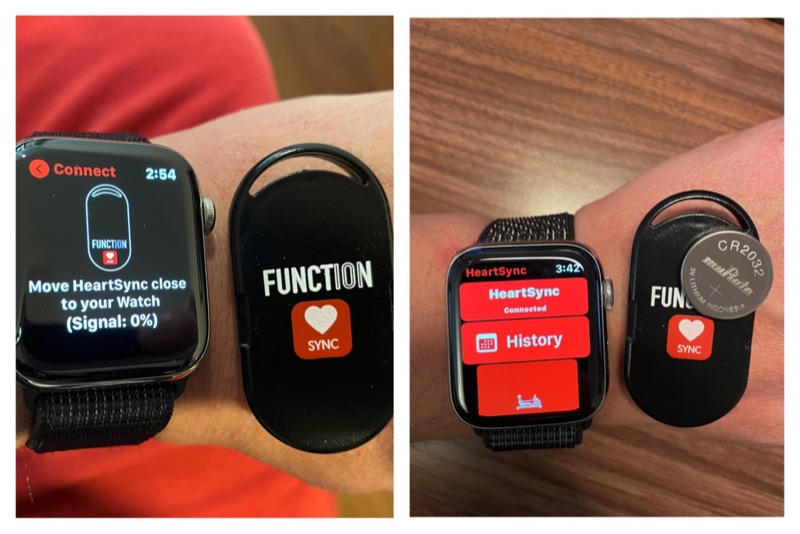 The watch screen lets you choose workout type, view history, current heart rate, and other stats, and even a feature to send a summary of your workout via email.

On the iPhone app, you can select which workout types the watch will show. Think of it like setting radio presets, since the watch screen is so much smaller. You'll notice that swimming or aquatic activities are not on the list. The Apple Watch is water resistant but it's not the kind of thing I would personally want to swim with.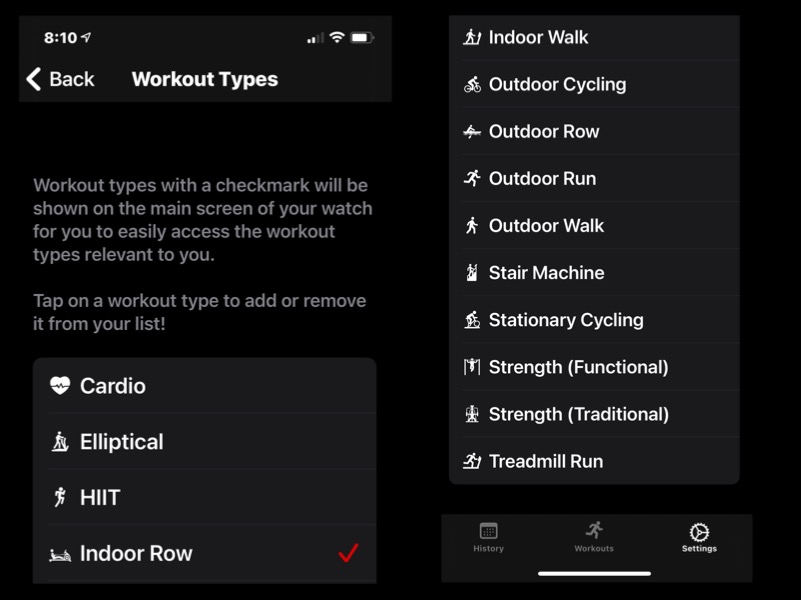 On my rower, I selected the ANT+ HeartSync transmitter, and the screen reflected my Apple Watch heart rate.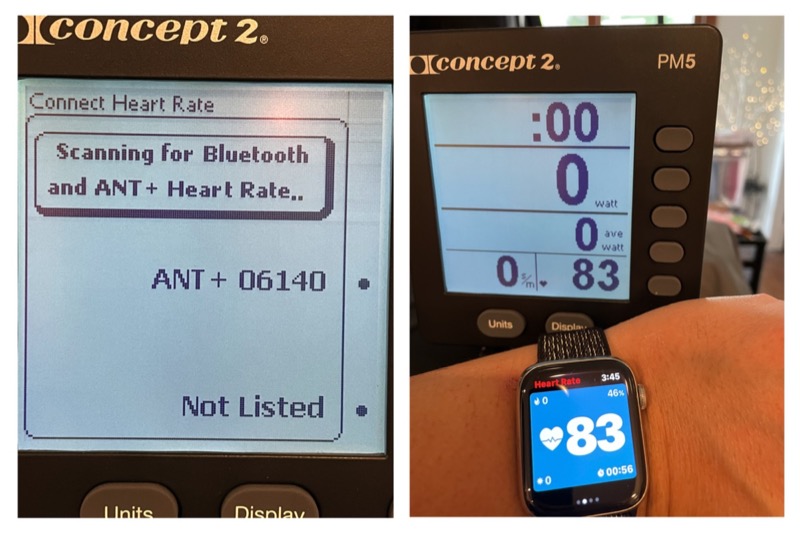 Performance
I was a little concerned if I had to go through the song and dance of pairing for every single workout, so I narrowed the steps down to a few:
Launch HeartSync app on Apple Watch
Press the HeartSync button (top button in the app above History)
Select "Connect Now" in red
Once connected, scroll down and choose your workout. In the photo below, "Indoor Row"
Depending on your equipment, you may need to go into your menus and choose an ANT+ transmitter. 
But where does it go? The last thing I wanted to do was lose the little HeartSync, so I found a piece of string and hung it where I'd find it. If I ever wanted to use this on a different ANT+ compatible machine, I could just bring it with me.
I found that string in the kitchen. It's the kind you dress up a Thanksgiving turkey! You can also keep it in your pocket, attach to your keys, anywhere nearby. It doesn't matter, because the HeartSync just acts as a relay: Apple Watch > HeartSync > Your Equipment.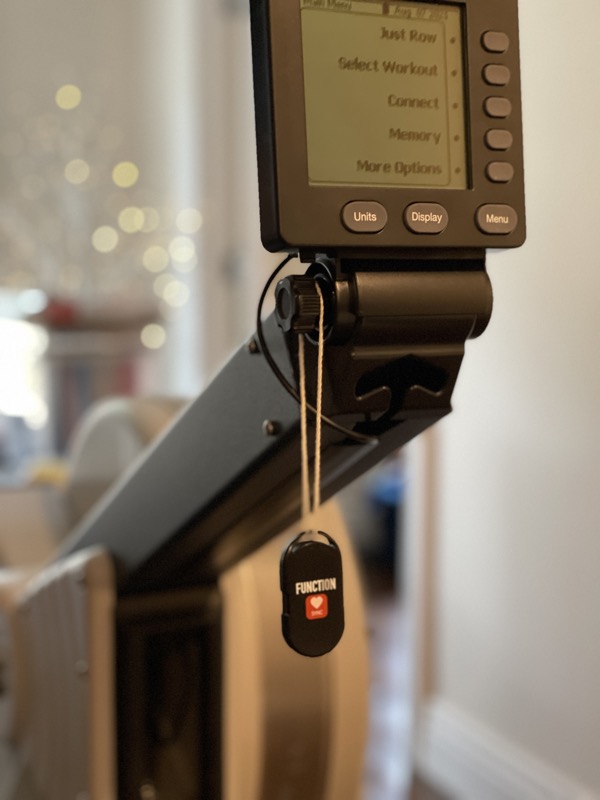 What I like
Use your own Apple Watch to send heartrate to your exercise equipment.
HeartSync is tiny. If you use different ANT+ compatible machines, bring it with you!
Different exercise profiles, record keeping options
You don't have to wear the HeartSync. Just keep it nearby.
What I'd change
It would be nice to have a way to gauge battery life via the iPhone app or watch.
Final thoughts
I experienced about 30 seconds of dismay when the Function101 HeartSync for Apple Watch would not sync, due to a bad battery. After a fresh battery, it's worked like a charm. Since I'm used to my Apple Watch, it's certainly the most comfortable body-worn heart rate monitor I've tried in conjunction with my indoor rower. I've found my new indoor rowing buddy. Just make sure you have a fresh battery!
Price: $49.95
Where to buy: Function101
Source: The sample of this product was provided by Function101